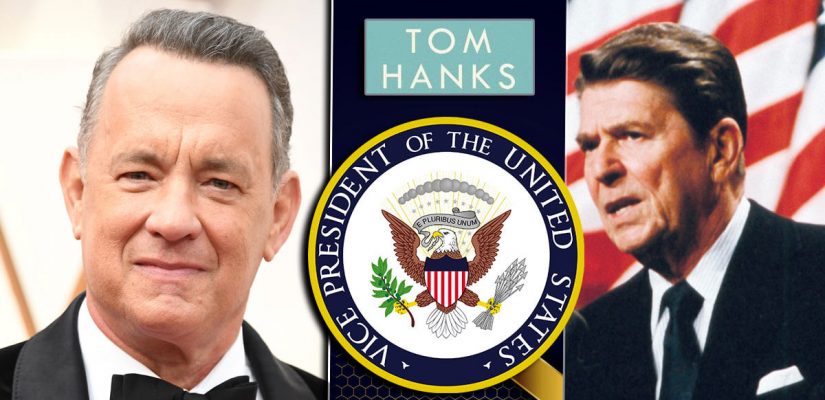 Just about everything we thought we knew about American politics changed when Donald Trump upset Hillary Clinton in the 2016 presidential election.
Before that historic night, the thought of someone like Trump ascending from the world of entertainment into the highest political office in the most powerful country in the world seemed implausible.
Trump actually winning the general election still seemed like a long shot, even after he upended the entire Republican field on his way to the GOP's nomination that year.
A lot has changed since then, of course.
Trump is now far better known as a politician than a reality TV star or real estate mogul. While he unsuccessfully ran for a second term in 2020, his political career may not be over. Trump still hasn't rejected the notion of running again in 2024.
Trump's stunning victory in 2016 also changed the way we view the American political landscape. In the past, only experienced, establishment political types could be realistically considered presidential hopefuls. Trump bucked that trend in a big way. As a result, you no longer have to have a background in politics in order to win over the hearts and minds of voters.
Just look at some of the others that have entered the political fray from the outside since Trump came along. Former college football coach Tommy Tuberville is now a sitting US Senator from Alabama. Noted TV quack Dr. Oz is running for a similar seat in Pennsylvania this year. Ditto for former Heisman Trophy-winning running back Herschel Walker, who is among the favorites to win a Senate seat out of Georgia in the 2022 midterms. Even Ukraine's Volodymyr Zelenskyy was an actor before winning his country's presidential election back in 2017.
The deluge of outsiders jumping into the political realm got us to thinking about whether any other big names could run for the presidency in the 2024 election. Apparently, BetOnline's oddsmakers had a similar thought. Over at BetOnline, you can wager on whether a number of celebrities will launch official presidential campaigns in a couple of years.
Among them is Oscar-winning actor Tom Hanks.
The 65-year-old has never been afraid to speak openly on certain political matters, and he's one of the most well-respected faces in Hollywood. Could Hanks actually make the dive into politics with a run for the White House in 2024?
Hanks' Political Background
Hanks has long been active in Democratic politics. The "Forrest Gump" star endorsed Barack Obama for the presidency back in 2008 via a video posted to his MySpace account. 2008 was only 14 years ago, yet the fact that Hanks made the announcement on MySpace makes it sound more like it happened several centuries ago.
Hanks subsequently endorsed Obama for re-election in 2012 before backing Clinton in 2016. He then publicly supported Joe Biden against Trump in 2020. Hanks has also helped raise money for LGBT and environmental causes. He is chairman of the Hidden Heroes Campaign, as well, which calls for more support for veteran and military caregivers.
Based on his track record, it's a safe bet that Hanks would seek the Democratic Party's nomination if he were to ever run for president. However, it's also fair to draw the conclusion that he would be a more moderate Democrat, as opposed to a hard-left type like Bernie Sanders or Alexandria Ocasio-Cortez.
Hanks' Long Presidential Odds
While Hanks is very active in his support of a number of political causes, he has long rebuffed the idea of seeking political office.
Shortly after Trump's triumph over Clinton, many within the Democratic Party believed the Dems needed to fight fire with fire in the 2020 election. That would mean going against Trump with another celebrity-turned-politician as opposed to traveling back down the same, well-traveled establishment path.
BetOnline's oddsmakers give Hanks incredibly long +20000 odds to launch an official presidential campaign ahead of the next election.
.@MMFlint: "We need beloved figures running. Say what you want about Trump, but tens of millions watched his show. We need Tom Hanks, Oprah, Michelle Obama" https://t.co/MeKKCkhqmE

— The Hollywood Reporter (@THR) September 5, 2018
Filmmaker Michael Moore went as far as to mention Hanks by name as someone Democratic voters could rally behind. Hanks didn't quickly shoot down the idea of running for president, but he did admit he believes he doesn't have the requisite experience to do the job. In a subsequent interview with Vulture, Hanks said:
"Just because I'm an actor, I can give a good speech, I agree with that. But the concept of actually voting for someone just because they can do that? Then Monty Hall could have been president of the United States! I get what he's saying, I understand, but I don't buy my participation."
Back in 2017, Hanks added that Trump's nonstop attacks on the press were a concern. Hanks was one of the many that assumed Trump winning the election was impossible. However, when asked about Trump by CNN's David Axelrod, Hanks said:
"It is relatively obvious, I think, what is trying to go forward, when you tear down these institutions to a level of, so you can't believe anything that is in any of them. That raises the stock of those agenda-filled other institutions and whatnot, so that if you can't believe them, well, that means you get to believe some of the other stuff that is in these."
Of course, those interviews occurred years ago, just shortly after Trump upset Clinton in the election. An awful lot has changed since then.
If Not Biden, Then Who?
Even after Trump's loss to Biden in 2020, the Democratic Party still has no obvious frontrunner to run in '24. Biden will be 82 by the time the next election rolls around. While the POTUS has said he plans to run again, there's no telling whether he'll be up for it by then.
Biden says he plans to run for re-election.

— Kaitlan Collins (@kaitlancollins) March 25, 2021
Biden's vice president, Kamala Harris, is the oft-rumored non-Biden frontrunner. Of course, Harris had plenty of issues with her own failed 2020 presidential bid that was sacked less than a year after she threw her hat into the ring. Harris' popularity isn't any higher than it was back then. Obviously, that would make her a risky choice for the Democrats if Biden bows out.
Hanks may have said all the right things about how the United States will be alright back in 2016, but that doesn't mean he feels the same way now. Republicans have gotten significantly more aggressive in their pursuits even since Trump was initially elected. Democrats, meanwhile, are failing to help Biden deliver on his agenda, which likely spells doom for their House and Senate majorities in the upcoming midterms.
Hanks is certainly doing just fine for himself on the acting front. He surely doesn't need the validation or attention that comes with seeking the presidency. However, his political background shows he is invested in and believes in America's promise. The notion of Tom Hanks running for president doesn't seem quite as far-fetched as it did before Trump's meteoric political rise.
The +20000 odds on Hanks to run don't even take into account his chances of actually winning the 2024 election. You're just betting on him to run. If the Democrats get desperate, which is looking increasingly likely with each passing day, who's to say Hanks won't come to their rescue in a couple of years? This obviously isn't the most likely bet to cash, but if it does, you're sitting awfully pretty given that +20000 number.
Tom Hanks may not be the next Ronald Reagan from a political perspective. Something tells me the two likely wouldn't have agreed on a whole lot politically. However, if anyone is going to make the Reagan-like jump from entertainment into politics, Hanks looks like a pretty good bet.