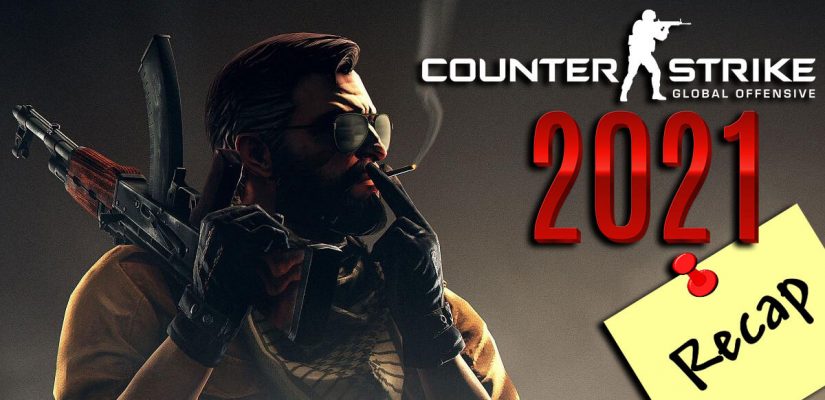 It's the end of the year, boys and girls! 2022 is just around the corner, with the last big CSGO event all wrapped up. That's it as far as lines for CSGO betting in 2021 are concerned.
– there will be lots of stuff to explore next year- In fact, today we're here to check out the biggest events of 2021 as well as the most notable teams.
We're going to touch upon the competitions scheduled for early 2022 too, so make sure you grab yourself a hot beverage and enjoy the show.
CSGO Betting in 2021 | Biggest Events People Bet On
Even though we don't have any official stats for CSGO betting in 2021, here are the biggest events that must've accumulated the largest portfolio of bettors.
IEM XV World Championship
The 2021 IEM World Championship spectacle wasn't held in Katowice. The COVID measures didn't allow it, plain and simple. This ended up being an online event with $1 million in prize money and over 220 average viewers. Gambit stole the show in the end by beating Virtus.pro 3:1 in the grand finals.
IEM XVI Cologne
Here's another $1 million event! IEM XVI Cologne was actually one of the first LANs this year. It featured 24 teams, $1 million in prize money, and practically kickstarted NaVi's dominance. Yes, S1mple and the company did win DH masters Spring and BLAST Premier Global Final prior to that, but IEM XVI Cologne was the event that helped them gather much needed confidence and start running circles around the opposition.
PGL Major Stockholm
This is what CSGO betting in 2021 was all about – the Major! The first Major in more than two years, the Stockholm spectacle definitely lived up to its expectations. With close to 600,000 average viewers and over 2.7 million viewers during the grand finals' clash between G2 and NaVi. NaVi took the win without needing extra maps, leaving NiKo and the company in agony.
BLAST Premier World Final
Last but not least, the recently finished BLAST Premier World Final! The Copenhagen LAN awarded a total of $1 million to eight participants. In the end, NaVi emerged as the winners despite losing the opener against Liquid that pushed them to the lower bracket… and despite losing Mirage to Gambit in the grand finals.
With this win, S1mple definitely cemented the flattering title of the world's best player this year, with ZywOo and Niko in a close fight for the runner-up spot.
CSGO Betting in 2021 | Most Notable Teams
Now that you've seen the biggest events held in 2021, let's examine the most notable teams that have been dominant over the last twelve months!
Natus Vincere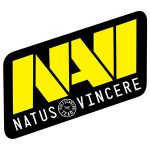 There's no point denying that Natus Vincere are the toughest CSGO team in the world right now. They won the Major, they swept through, to be more precise. They were by far the most dominant side on the scene even before that… and you can bet they're going to remain at the top for quite a while. But, the sole fact they're the most dominant side doesn't mean they're invincible. Gambit, for example, keeps on showing us how NaVi can be beaten.
It's not straightforward, though, but if anyone can do it, Gambit can!
S1mple is, of course, the key player in this NaVI roster. More often than not, he's the player that steps up for the occasion and decides the match in NaVi's favor. But, other team members are stepping up for the occasion too, more so than ever before. If they can traverse such a form to BLAST Premier World Finals, I'm certain they'll either win or get close to winning their last title in 2021.
Gambit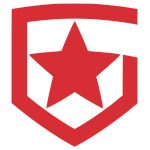 Let's not forget about Gambit! Not only are they the second-best CIS team right now, but they're also the only team that can consistently better Natus Vincere. Yep, it's true – Gambit are NaVi's kryptonite. If NaVi is to be taken down, it's likely to come from Gambit. What's the secret to their recent development and rise to the top? Just a lot of hard work, I guess! They've been rocking the CIS scene for a while now. But their massive success internationally left many people puzzled.
Their map pool is looking pretty good too!
Overpass and Vertigo are their two main maps with over 80% win rate over the last three months. As for Mirage and Dust 2, sh1ro and the boys haven't been that successful, winning 4 from 8 and 5 from 10.
There are quite a few ups and downs throughout the season. In total, though, Gambit have won eight titles this year. Four of them were AAA events, the likes of IEM XV World Championship and IEM XVI Fall, with the other half being smaller, regional events. That said, they definitely have the right pedigree coming into 2022!
G2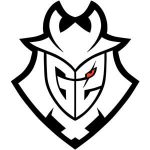 Next up, G2! NiKo and the company can be satisfied with how they play this year! They didn't lift a single trophy, which is sort of alarming, but they played in two grand finals of massive events (one of which was the PGL Major), and placed top four on additional six occasions. They've been consistent, something that we didn't' expect coming from a team sporting NiKo as their main star. Seems like the Balkan connection is finally making things work…
Newest reports suggest Ocelote is set to make roster alterations around NiKo, hunter and nexa.
Reports claim the m0NESY acquisition is already a done deal, with Aleksib being the next target. But, the talented Finn has numerous offers on the table and we can't know for sure if he'll want to join G2 or one of their direct competitors. Ropz ought to be their next signing, though. I expect it to be announced any day now, rounding off a G2 roster with the Balkan trio as the base, supported by outstanding individuals in ropz and m0nesy. This G2 roster will be tough to beat next year, there's no doubt about it!
Vitality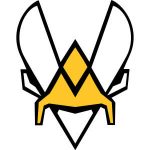 Vitality haven't really been themselves this year. 2020 saw them perform a lot better and more consistent. To put things into perspective, in 2020, Vitality won BLAST Premier Fall and finished second on five events, three of which were consecutive. This year, they don't have a single title and they only played in two grand finals. However, their overall gameplay hasn't been that awful. In fact, they're looking quite good out there.
When everything is going their way, they look unbeatable.
With ZywOo running the charge match in and match out, once these guys get going there's no point in trying to stop them. Even when they don't bring their A-game to a match, even when they end up squandering the win, they look good and usually put up good fights. They just can't get rid of their choking habits, and that's something that'll have to change otherwise we're going to see roster alterations in early 2022.
ZywOo is staying put for a few more years, at the very least. However, the mixture of experience and youth might see some alterations in early 2022. We don't expect a total roster overhaul, though if they continue with these lackluster performances, such a move might be required after all…
Astralis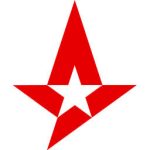 Now we have to talk about what was formerly the best and most dominant CSGO team – Astralis. Even though they're past their peak, even though they lost their legendary core, this Astralis team should not be taken for granted! With Xyp9x and gla1ve still in the starting roster, nicely poised with the likes of Lucky, k0nfig, and blameF, Astralis could still rejuvenate next year. They still have a knack for winning games, which could give them a competitive edge against shaky opponents.
But, we don't know just how much leeway this current roster will be given.
Time-wise, we can expect a couple of months meant for trials. After that, though, if "New Astralis" doesn't start winning (or heavily contesting) big events, I'm afraid we're going to see further changes be made.
Heroic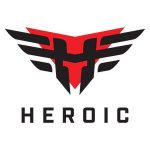 Last but not least, Heroic! The Danish team didn't stand their ground on IEM XVI Winter, even though they had home turf advantage. With two quick losses, stavn and the boys said their farewells to the event, to the surprise of numerous CSGO esports fans. On a slightly brighter note, they finished fourth on BLAST Premier Fall Finals, and reached the semifinals of the PGL Major. These two result alone emphasize some of Heroic's qualities.
Most notably, it's their ability to soak in plenty of pressure then return the favor with pinpoint accuracy.
Their clutch potential is through the roof – more often than not, their clutch-takers are what decides tight contests. They did, however, make a big mess out of BLAST Premier World Final. It was supposed to be the perfect way for them to finish the year off on a strong note, but ended up being a messy heartbesreak for everyone involved. Can they rejuvenate in 2022 with the current lineup or are we going to have to see major changes to their starting roster? I am afraid only time will tell!
What Awaits CSGO Betting Enthusiasts in 2022?
2022 is going to be an amazing year for CSGO esports! It's bound to continue on the bandwagon of L'Ns' returns, with even bigger prize pools and more events than ever before! Here are the three biggest CSGO events already scheduled for early 2022:
IEM XVI Katowice
The final event of the sixteenth Intel Extreme Masters season. It's likely to be the first big CSGO tournament next year. Betting lines aren't open just yet, though we're likely to see outright winner options arrive in the next couple of weeks.
As for the participants, we already know a fair bit.
The spots still up for grabs will be decided according to the CSGO World Ranking by ESL. These spots will participate from the play-in stage, meaning they'll have a tough road to reach the playoffs.
ESL Pro League Season 15
The fifteenth season of ESL Pro League is hopefully returning back to LAN environment. The location hasn't been announced yet, but the event is set to feature 24 teams and $823,000 in prize money. Only two more spots are up for grabs, meaning we're bound to see outrights pretty soon.
IEM Season XVII
The seventeenth season of Intel Extreme Masters starts with a LAN event in Dallas. May 31st is the start date. The event will feature sixteen teams ad $250,000 in prize money. The second Season XVII IEM event will be held in the German capital of esports, Cologne. The action kicks off on July 5th and will last all the way through July 17th. The Cologne spectacle will feature $1,000,000 in prize money and is bound to be one of the most lucrative events of the year.
Of course, this is just the tip of the iceberg! There will be lots of events in between the above-mentioned ones. Smaller events like DreamHack Open, Spring Sweet Spring, Pinnacle Cups, and similar are bound to be announced soon.
The same goes for bigger contests like BLAST Premier and DreamHack Masters.
All in all, CSGO betting in 2021 has been great despite numerous online events taking place… but chances are CSGO betting in 2022 will be even better!