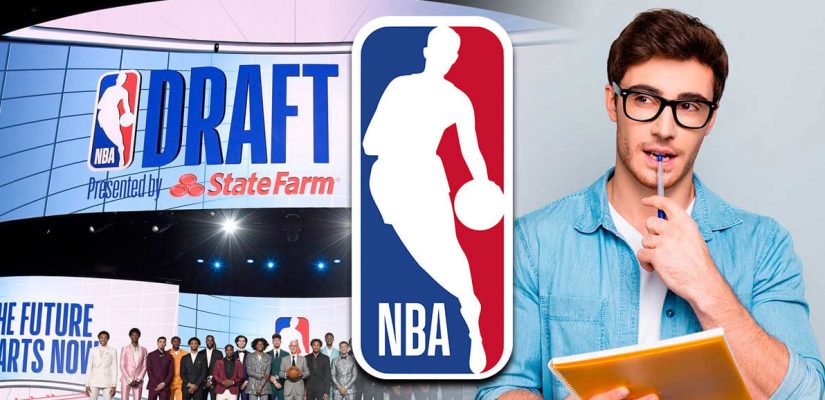 NBA DFS strategy is different from other DFS sports for a few important reasons.
It's a bit easier to handicap individual performances in NBA DFS because of the scoring systems typically used in basketball DFS contests. Certain strategies popular in daily fantasy, like stacking, don't really work in the NBA due to the collaborative nature of the team play compared to baseball.
Remembering that everyone has access to the same stats and tolls, and that the NBA produces a lot of parity between teams and even between players, using NBA projections and roster optimizers correctly can be the difference between winning or losing your NBA daily fantasy contest.
This post is designed to help people frustrated by the difficulty of NBA daily fantasy tournaments and contests and to gather everything I know about using NBA ownership and points projections and roster optimizers to improve your chances of winning.
Using NBA DFS Optimizers
I'm not going to suggest one particular NBA DFS optimizer over another. You can find hundreds of them for free online.
Some have lots of bells and whistles, while others are simpler.
It would be best if you tried out all the different free NBA optimizers you can find online and decide for yourself which one has the options you like, the layout you like, and which one has all the features important to you.
Optimizers exist that take all the different DFS sites rules and points systems under consideration, allowing you to tailor your NBA DFS draft optimization experience to your specific contest or game.
Optimizers offer a range of different projection sets that you can play with, offering different optimized drafts depending on your goals or the context of your game. Using another tab, you can include or exclude entire team lineups, or in some cases, refer to available betting lines information to inform your choices. Lots of NBA bettors use Vegas lines to identify good DFS opportunities, and the best free NBA optimizer tools make this available in their user interface.
You'll have access to site-specific sortable details like player positions, salaries, and points per one thousand. Using this information, you'll get a sense of whether or not you're getting a good deal a player relative to his projected points outcome. The optimizers I use all also list the defensive data for that player's opponent for the night, including stuff like fantasy points allowed per game. Every optimizer's projection models are slightly different, but you can generally play with the projection data to make small changes in projections for players based on different game situations.
I like to use optimizers mostly, so I can use the lock feature to keep a particular player in all of your projection lineups, allowing you to optimize around any single player quickly.
Using NBA DFS Projections
The big difference between NBA fantasy and NFL fantasy is the relatively low significance of anyone scoring opportunity in fantasy basketball.
There's no NBA equivalent of the fantasy football touchdown. For each TD in fantasy football, the QB gets four points, and usually another .05 points for each passing yard that's part of that play. By the way, the receiver also gets six points, all for the same play. You'll never find a single NBA play doling out that many fantasy points for one three-second play. The same goes for baseball – a HR in baseball leads to a huge number of points in fantasy baseball, including points for the RBI, the run score, and the total bases gained, and all that. There's nothing in fantasy NBA play that equals this huge point swing.
The most points a single play can earn in basketball is 4, and that's for either a steal or block that leads to a point, less common than homeruns in baseball, but worth considerably fewer fantasy points. It's a mess. It's also why the NBA is usually easier to project, and projections for NBA DFS more accurate, than in other sports.
You have your pick of free sources of decent NBA projections aimed at the DFS market. You can also do your own work and with a little practice get within 10 points or so of most high-profile players.
Here's the problem – because NBA fantasy point totals are generally easier to predict, the market is tighter. Everyone you're competing against has free access to the same tools as you, aside from a few casual players who don't use tools at all.
NBA Ownership Projections Strategy
Take a contrarian view of the general NBA DFS strategy of "loading up with as many big-name players as I can and filling in with scrubs." If you have Russell Westbrook and Kawhi, you're automatically at best in a tie with every other joker that loaded up on two of the biggest names in DFS.
Identifying those mid-range and total sleeper players likely to put up big numbers puts a wedge between you and the general betting public, sometimes a very profitable situation in all forms of sports betting.
A roster with a couple of low-ownership guys who put up numbers is almost guaranteed to cash but, on the best night, can win outright. Incorporating ownership statistics will instantly up your NBA DFS game, especially in low-cost tournaments and cash games where amateur bettors don't generally consider ownership correctly.
The Myth of NBA DFS Stacking
Stacking as a DFS strategy is designed for sports where plays involve multiple dispensations of points. The earlier example of a touchdown pass, involving points for both the QB and the receiver, is an example of a stat that can be stacked.
If you have both the QB and his TD target, you just stacked their points successfully.
Stacking in NBA daily fantasy can actually hurt you, since some stats have a negative impact on teammates. Obviously, if I have two players from the same starting lineup, they're stealing points and shot opportunities, not to mention chances for blocks or steals, from one another.
Stacking opponents in the same game can also work against you, for obvious reasons. You want your star points-scorer to put up as many numbers as possible, but if his opponent is also playing full-strength, they stand a good chance of muting one another, at least in terms of your fantasy points total.
The only strategy I can think of in NBA DFS where you might successfully stack is in points and assists. Most NBA points involve an assist – 90% of 3-points also come with an assist, as do 70% of all shots outside the paint.
The Ideal NBA DFS Roster Build
Taking what we know about NBA DFS scoring and the relative tightness of the daily fantasy market for pro basketball, let's imagine an ideal roster build for an NBA DFS contest.
We want an underpriced player who is set to put up big numbers. That's a contradiction in terms, because players expected to put up numbers are rarely underpriced. More points expected = higher salary cost, that's the basics of daily fantasy economics. So how do we find this diamond in the rough?
The most common situation where I find an underpriced points scorer is a guy who's coming off of an injury or underplaying due to some past injury.
Bettors undervalue these guys.
They forget that these are world-class athletes with bodies designed for punishment, and minds driven by success and writing headlines. When you save a few grand on a guy that ends up scoring big points, you also leave yourself extra room for higher-priced players you may not otherwise be able to afford.
Another injury-related opportunity for DFS value – if a team's big star is ruled out, his production is going to have to come from the other guys on the roster. Finding the breakout who soaks up most of his injured colleague's fantasy points can save you thousands and leave room for another big point-scorer.
Take Advantage of Late Swap
In a tight market like NBA daily fantasy, it helps to play at a site that offers Late Swap.
Some DFS sites allow you to edit your lineup after your first contests have already started – that's the "late" in the Late Swap. This gives you the freedom to swap out a late-scrubbed star for an equal or lesser value player Now, instead of losing your big man's points entirely, you can spread the responsibility around a little more and shore up your roster.
This requires you to stay up to date on the latest injury and roster news, and to have the ability to edit your roster on the fly. You might be out, on a date, at work, or in any number of odd situations when you get news that would trigger a Late Swap move.
This is one of those rare cases where I'd suggest paying for a few tools to help you to stay on top of ideal moves.
Several subscription services exist to help NBA DFS players use Late Swap to their advantage – this is information that's not generally available to the public for free, offering a real advantage in an otherwise tough situation.
Conclusion
The general story on NBA DFS is that the market is too tight to have any fun.
I don't think that's true – the same game conditions that make daily fantasy a little tougher for NBA games than for baseball or football apply to every player. Playing pro basketball DFS cash games or tournaments means learning a slightly different DFS strategy.
Using the tips in this post, as well as experience gained over time, you'll find NBA daily fantasy as entertaining as DFS for any other big US sport.