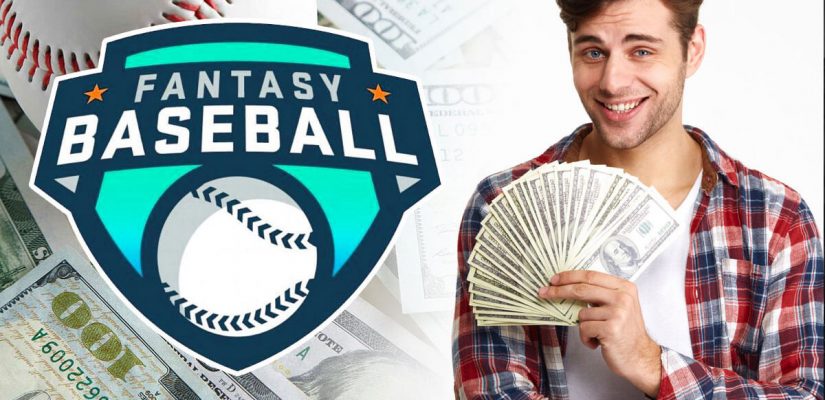 An explosion in interest in daily fantasy sports a few years ago shows no signs of slowing down. DFS offers typical fantasy baseball action with a much faster payout – rather than competing against a few friends for an entire season; you can go head-to-head against a stranger in a contest based on a single day's play.
MLB DFS is more than just fantasy baseball writ small. Daily fantasy sports contests have their own character, requiring skills unique to the market and offering unique pitfalls as well. I wrote this post to contain all my best DFS success tips for baseball.
This post isn't just for DFS newbies – it's great for anyone to read as a refresher before the season or as a guide to the sport of baseball for DFS players used to other markets. Here are my top DFS baseball tips, in no particular order:
Protect Your Money
The constant action available to DFS players is a blessing and a curse. On the one hand, the long MLB season means months of literally daily play opportunities.
On the other hand, it's possible for newcomers or people without a ton of fantasy experience to lose a lot of money in a short amount of time. Establishing and following a budget is probably more important in daily fantasy contests than sports betting or casino gambling, just because of the frequency of the contests.
First, set your timeline. Planning to bet the entire six-month regular season is a good place to start.
Next, determine your price.
Responsible bettors know that they should only gamble money that they can afford to lose. How much cash can you afford to lose betting on DFS games over the next six months? That's your bankroll. Let's say your number is $1,000. Dividing that grand across six months of bets means spending no more than $5.55 a day. You can spend that amount however you'd like – instead of playing one $5 contest daily, you could play one $30 contest a week, or a $10 contest every other day, or whatever arrangement suits you.
I like to play a maximum of two contests a week during the regular season, so I know that as long as I don't go over that two-contest price, I won't blow my budget.
Make an Investment in Data
I know I just told you to protect your money and stick to a bankroll. That's why it's funny that I'm about to tell you to spend a little money on something that might seem frivolous – DFS tools.
You don't necessarily have to spend a ton of money on things like expert picks (which are usually garbage anyway) or insider information – I'm just suggesting that you find some subscription-only tools that help inform your researching and drafting.
Here's a few DFS tools that cost a little bit of cash but are worth a consideration if you really want to up your DFS baseball game:
sabersim
– For $40 a month, sabersim gives you DFS coverage for a dozen major sports (including markets like soccer and Esports) and specific info on DraftKings, FanDuel, and Yahoo. You can find point and ownership statistics, set up your own data correlations, and use their lineup optimizer that helps you build up to twenty lineups at once. For newcomers, the lineup optimizer is worth the price of admission. It may even be worth it to take the cost out of your DFS budget – place $40 fewer in wagers each month for access to data sets used by the sharps.
FanGraphs – You can use FanGraphs for free or spend $3 a month to support their work and get rid of ads. I say chipping in the $20 or so per season is worth it, considering what you get. A ridiculous barrage of MLB data available for your manipulation. It's not just good data, though – analysis available at FanGraphs is among the best in the business.
Rotoballer – Another site with a free/premium model, you can totally take advantage of the free content here, though what's available at the $30/month price point goes much further. I'd put Rotoballer's pitcher-vs-batter content up against the best stuff at FanGraphs. Worth a look even if you don't want to spend money.
The Bat – A season pass to The Bat is $175 for 7 months access, or about $6.25 a week. I've not used this content personally, but I've read about it all over the place and a couple of my DFS baseball buddies swear by it. It looks to me like a lot of deep mathematical analysis, picks, lineup suggestions, and the like.
Establish a DFS MLB Routine
This is especially important if you're going to bet multiple times a week. I know guys who bet basically every day during the MLB season, and they're about the most routine-oriented guys I know.
Here's how I go about my daily baseball fantasy routine:
First, I look over the slate of games for the day.
I like to look at my local newspaper's lineup of all the day's games. I'm looking for obvious opportunities to exploit. I'm also looking for elite pitchers. By the way, I like to consider the slate of games as a whole. Is it a light day, or are there tons of big games? The makeup of the slate sometimes puts me off betting altogether, and I wait for a day with a more advantageous schedule.
Next, I pick a contest. Do I want to play multiple entries? Am I looking for a specific prize pool or allocation? Depending on my mood and my thoughts on the games, I may go for a GPP or a cash game or skip betting entirely.
Now I do some basic research. I have a small collection of stats that I focus on, which speeds up the process. I've developed this over the years of playing, and I've written about most of it in the past. Your own research process will depend on your play philosophy and experience and a million other factors.
After researching, I use a lineup optimizer. I pay a little money for a toolkit that includes an excellent lineup optimizer that helps me make sure I'm setting myself up for success. Basically, this tool eliminates what would be hours and hours of number-crunching and helps me identify potentially advantageous lineups.
Finally, I submit my lineup. I've stuck to my budget, research my picks, found a contest I like, and turned in a confident lineup. There's nothing else to do but wait for the game to start.
Know When (and How) to Stack
DFS bettors often talk about stacking players – what does that mean? Stacking means putting three or more players from the same team into a lineup. Some sites and game situations may allow bettors to stack as many as six players from the same roster.
Why do DFS baseball bettors like to stack?
The better the team you stacked from does, the better your performance. In large tournaments, a successful stack is like a point multiplier and is often the difference between being in the money and out of it. It's generally a good idea to consider stacking from a team with a high run line – for obvious reasons.
As for how else to identify good stacking opportunities, DFS tools sites have lots of ways to help you identify potentially good stacks, and many of these tools are totally free. Just know that your opponents have access to the same information you do.
Score with Slumping Bats
Succeeding at DFS contests usually means finding value. Slumping hitters – guys with big bats who have fallen into a bit of a funk – are of then the highest-value players on the board.
It's common to see guys with cool bats drop a few grand in salary over the short-term. Picking up Mike Trout for $4,800 the day he climbs out of a slump and scores 28 DFS points is a surefire strategy for ending in the money.
Conclusion
You should be playing DFS baseball because it's fun, because it adds to your enjoyment of the game and provides a spark that keeps baseball fresh and alive.
Bettors who are chasing losses or getting frustrated about their DFS success rate need to do whatever they can to get back to the spirit of the bet. We play DFS because we love the sport and want to feel more involved. What's better than a Juan Soto homerun in the bottom of the 9th? That same homerun, but this time putting you over the top in your DFS cash game. Following the tips above and sticking to the free or low-dollar cash games, is a great way to immediately improve and win more often at daily fantasy baseball.
Remember that the DFS sites all prevent their whales from playing in games below the $5 entry level. Follow your budget and your research routine and think of your DFS bankroll as an entertainment expense.