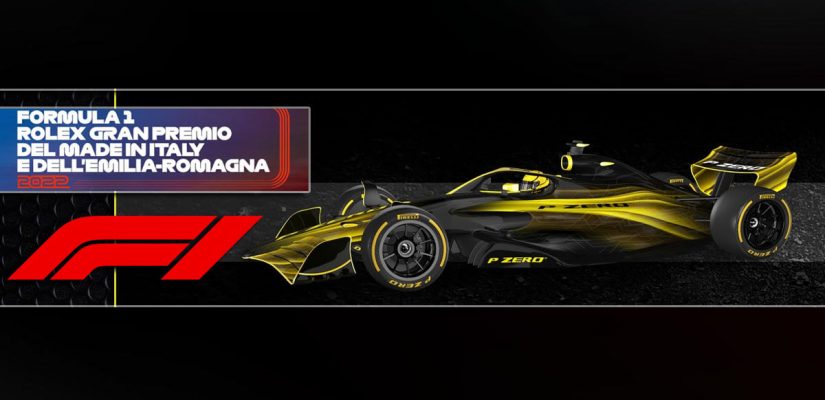 Formula 1 is back after a week off and in Italy at the Autodromo Enzo e Dino Ferrari for Round 4. The Autodrome Enzo e Dino has 19 corners with a track length of 4.909 km. 63 laps are scheduled to be run on Sunday. We have the latest and best Emilia Romanga GP odds from F1 betting sites.
Did you think that we'd go through three races without Lewis Hamilton sniffing a win at the beginning of the season? He has one podium appearance in Bahrain to open the season, but finished P10 in Saudi Arabia and P4 two weeks ago in Australia.
We're mixing it up in Imola ?

Here's a reminder of how our #F1Sprint weekend works! ?#ImolaGP #F1 pic.twitter.com/t2Wmn0Cj9H

— Formula 1 (@F1) April 21, 2022
This season has been all about Ferrari with Red Bull trying to keep up. There is a lot of time left this season, but it appears like Mercedes needs more time to get Hamilton in order. The online sportsbook Emilia Romanga GP odds suggest as much.
It was well-documented in testing that Ferrari was going to be fast this season. Charles Leclerc certainly wasn't the betting favourite to win the World Drivers' Championship, though. He won at Bahrain and Australia, then lost a duel against Max Verstappen at Saudi Arabia.
That Jeddah race was a thriller that could have been a Leclerc win as well. Verstappen just played chess better than Leclerc in Saudi Arabia. The Australia Grand Prix was a disaster for Verstappen, who dropped out of the race and DNF.
This is the second race of the season that Verstappen didn't finish. He also fell out of the race at Bahrain in the season opener. The top-5 in the Drivers' Championship standings is a shocker. We have Leclerc, George Russell, Carlos Sainz Jr., Sergio Perez, and Hamilton in 5th.
Rolex Emilia Romagna GP Odds
The Emilia Romagna GP odds board holds Verstappen in high regard going into Italy. The betting odds have Verstappen holding tough near the front at Autodrome Enzo e Dino Ferrari. I have a suspicion that organizers in Italy want to see Ferrari win this race, though.
Charles Leclerc and Max Verstappen have the best Roxel Emilia Romagna GP odds to win on Sunday. If you're confident in Lewis Hamilton winning the Emilia Romagna Grand Prix, the oddsmakers are giving him lofty odds to win at +1100.
The oddsmakers aren't confident in Hamilton, nor is the public. Mercedes finished P2 last year under rainy conditions. Hamilton qualified P1, but received a red flag and started P9. He responded nicely to finish P2, with Verstappen victorious after pulling clear.
Verstappen is not the 2022 Rolex Romagna GP betting odds favorite, though. Ferrari's Charles Leclerc, who has been blazing fast this year, has the best Emilia Romagna GP odds to win this weekend in Italy. For the most recent up-to-date odds to win see below.
The following odds are courtesy of Bovada:
| Odds | Driver | Team |
| --- | --- | --- |
| +110 | Charles Leclrec | Ferrari |
| +175 | Max Verstappen | Red Bull |
| +700 | Carlos Sainz Jr. | Ferrari |
| +1100 | Lewis Hamilton | Mercedes |
| +1400 | Sergio Perez | Red Bull |
| +3300 | George Russell | Mercedes |
| +8000 | Fernando Alonso | Alpine |
| +8000 | Lando Norris | McLaren |
| +10000 | Daniel Ricciardo | McLaren |
| +10000 | Valtteri Bottas | Alfa Romeo |
| +15000 | Esteban Ocon | Alpine |
| +25000 | Pierre Gasly | AlphaTauri |
| +25000 | Valtteri Bottas | Alfa Romeo |
| +50000 | Kevin Magnussen | Haas |
F1 2022 Rolex Emilia Romagna GP Prediction
Max Verstappen (+175)
Max Verstappen is coming off a thrilling win in Italy last year, which helped him win the World Drivers' Championship. The victory proved big for Verstappen and Red Bell at the end of the season. If Lewis Hamilton doesn't get red-flagged and pushed back to P9, we're likely talking about a Mercedes win.
This is a track that doesn't have any notable fast straights. That's not something Mercedes has traditionally liked, but Hamilton owns the fastest track record from 2020. Hamilton also was awarded points for having the fastest lap last year despite failing to catch Verstappen.
A winding track like Imola typically favors a driver like Verstappen, who makes out well on medium-speed corners. However, Verstappen's car hasn't been as dependable as Red Bull was hoping for this year. He complained about steering in Round 1 in Bahrain and ultimately dropped out.
Verstappen retired after pulling up in Turn 2 in the most recent race in Australia. He was P2 behind Leclerc when his car failed him again. Red Bull discovered the mechanical problem, but they did not go into detail. They are not running the most trustworthy machine this season and likely face another uphill battle against Ferrari.
Charles Leclerc (+110)
Ferrari put in the work in the offseason and decided that Mercedes and Red Bull were having too much fun recently. They used to be the most relevant team in Formula 1 when Michael Schumacher was winning every week.
Charles Leclerc in a very relaxed mood today talking to the press at Imola. And he already got a new watch.#AMuS #F1 pic.twitter.com/QPpYQvtAiW

— Tobi Grüner ? (@tgruener) April 21, 2022
Ferrari has been searching for the next Schumacher since his retirement. And no, I don't mean Mick, who has improvement to do before he finds a seat with Ferrari. Leclerc is only a 24-year-old and has many years ahead of him. The next big thing at Ferrari could have already arrived.
Leclerc goes into Italy, going P1, P2, and P1 through the season's first three races. Ferrari fine-tuned his car into a rocket, and Leclerc is taking full advantage. He is up in the field in the standings with 71 points.
It isn't even close going into Round 4. The next closest rival to Leclerc is George Russell with 37 points. At Ferraris' home track in Italy, expect this team to have Leclerc running well again. The top of the podium at Imola appears likely for Leclerc after having his $320,000 watch stolen.