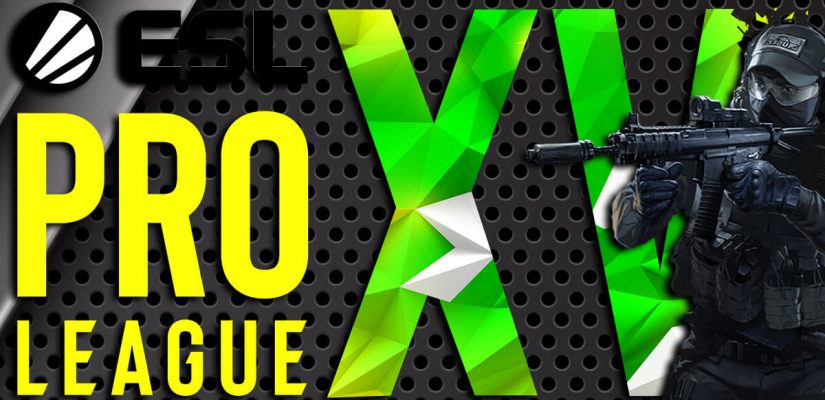 Another huge CSGO event is just around the corner. March 9th is when the next season of ESL Pro League kicks off.
As big as the recently finished Katowice spectacle, so you can bet there are going to be plenty of ESL Pro League Season 15 betting lines available. But, not all of them are going to be ideal.
Not all of them will help your cause and improve your betting bankroll. Those that will, have to be found… and that's exactly what this guide is here for!
Tournament Facts
As mentioned in the intro, the 15th season of ESL Pro League is scheduled to start on March 9th. The event will last through April 10th, with the biggest part of it set for group stage encounters.
That's because the group stage introduces a swiss system in which each team plays all other teams in their groups once. More on the tournament format can be found down below.
There's $823,000 in the prize pool, $175,000 of which goes to the winning team. Alongside the grand prize, the winning team will also get a direct spot at the BLAST Premier World Final 2022.
Let's not forget about BLAST Premier and ESL Pro Tour points too. These will be of crucial importance to some teams, so you can expect everyone to give their 120% in Cologne, Germany.
Format & Schedule
ESL Pro League Season 15 has two stages – group stage and playoffs. Nothing surprising about that, really.
What is surprising is the choice of group stage format.
We're looking at a single round-robin format, featuring four groups each with six teams. Top three teams from each group advance to the playoffs. But, not everyone starts from the same stage.
Here's a look at all four groups:
| | | | |
| --- | --- | --- | --- |
| Group A | Group B | Group C | Group D |
| G2 | Vitality | Gambit | Natus Vincere |
| NiP | Virtus.pro | Team Liquid | Heroic |
| Entropiq | Faze Clan | GODSENT | Astralis |
| Fnatic | FURIA | BIG | Complexity |
| Mouz | ENCE | Movistar Riders | Evil Geniuses |
| LookingForOrg | Sprout | Party Astronauts | AGO |
Group winners will go straight to the quarterfinals, while the remaining eight teams start from a lower round… round of twelve, to be more precise.
Group A
G2 should cruise through this group and win first place leading to the quarterfinals.
But, at -125, are they worth betting on? Well, if you consider NiP's current form, Mousesports' inconsistency and the fact that the rest of the bunch are not near G2's current level, you can't really deny the value. G2 are a force to be reckoned with and betting on them to win group A makes perfect sense.
ESL Pro League Season 15 betting prediction – G2 to win group A at -125
Group B
This is by far the trickiest group.
As far as betting on ESL Pro League S15 goes, you won't have an easy job with group B. Vitality, Virtus.pro and Faze Clan are all at +190 to take the first spot. Realistically, Vitality have the toughest team and should cruise to the quarterfinals. However, Faze Clan are in spectacular form having just won IEM XVI Katowice. What about VP? Well, they're considered a sleeping giant and are bound to wake up at any given moment. Which team should you bet on? I'm afraid you'll have to choose one on your own.
ESL Pro League Season 15 betting prediction – Three teams with equal chances, really
Group C
Can Gambit play at their full power considering everything that's going on at the moment?
Well, I don't think they can… but even if they are not at full 100%, they should still cruise to a dominant win in group C. Liquid are going to be their toughest opponents. Despite poor form in recent months, Liquid's roster is good enough to potentially mess things up for Gambit or BIG. But, at the end of it all, I still believe Gambit at -167 is the optimal choice here.
ESL Pro League Season 15 betting prediction – Gambit to win group C at -167
Group D
Natus Vincere are not only the heavy favorites in group D but one of the heaviest favorites to win the whole event.
However, we've seen their flaws in Poland. They're far from undefeatable, that's for sure. Plus, with everything that's been going on in the world of the last week or so, I just don't think we'll see NaVi players at their full power. I know esports and politics are two separate things, but an ongoing war in Ukraine ought to be a constant thought in the minds of NaVi players. Give them love, not hate!
ESL Pro League Season 15 betting prediction – Heroic to win group D at +130
ESL Pro League Season 15 Betting Preview | Key Teams
24 teams will participate in ESL Pro League Season 15.
All of them start off from the same stage, but they have different options of qualifying for the playoffs. We've already mentioned those earlier, so there's no point in repeating ourselves.
That said, let's move straight to short overviews of key teams so you know which of them are worth the investment!
Natus Vincere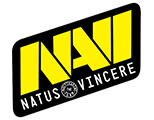 If you're interested in CSGO betting this or next week, then you ought to believe NaVi is in for another dramatic contest… but are they? I mean sure, NaVi still have the best player in the world S1mple, surrounded by a very capable base of players who can perform at a high level no matter who's on the other end.
But, I don't really think you should invest too much money in NaVi here. They're good, no doubt about it… but the current world issues aren't really going to help them play well.
The war in Ukraine isn't a thought they can simply shake off before the first round… it's ever-present and will definitely impact their performances in Cologne.
G2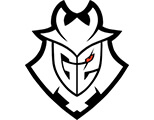 Moving on with our ESL Pro League Season 15 betting preview, let's talk about what ought to be the second-best team in the world right now – G2! True, they are currently ranked as the third-best team in the world according to HLTV.org CSGO World Ranking, with Gambit and NaVi ahead. However, if we are to take the current circumstances into account, G2 has to be ranked higher.
It's no longer about NiKo – it's about m0NESY too. Heck, hunter keeps showing up for the occasion too. G2 now has formidable players across the board and they're more than likely to keep their form up in an effort to kickstart their era.
Grab your own G2 Choker NOW https://t.co/ZkA8P5ZXR5

— G2 Esports (@G2esports) February 28, 2022
As for their group stage matches, they're should go clean through to the quarterfinals. It won't be as straightforward as it might seem right off the bat, but I doubt they'll lose more than a single match before the playoffs.
Gambit
Coming into this one, Gambit looks like a big unknown. They had a mediocre display in Katowice, but ultimately failed to reach the grand finals after what was a stomping a la Faze Clan in the quarterfinals. But, we can't really blame them, really. We all know what the world is currently going through and it's difficult for CIS teams and players to be at their full power right now.
In fact, with all these sanctions that are popping up left and right, I reckon it's a matter of time before we see esports get pulled into the same political sphere too. It's not impossible – teams like NaVi, VIrtus.pro and Gambit would be the most notable absentees if the likes of ESL, Intel and BLAST start making up sanctions as well.
But, fingers crossed that doesn't happen. ESL Pro League Season 15 is a massive occasion and every qualified team has the right to compete! As for Gambit's concrete chances, failing to qualify for the playoffs would be a heartbreak. Everything after that is extra, though, so don't expect too much from them.
Vitality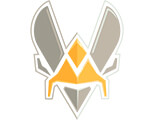 Moving on with our ESL Pro League Season 15 betting preview, let's talk about Vitality. Even though we keep on describing their roster as one of the mightiest ones in the world, they somehow keep underperforming. ZywOo and the ex Astralis company were supposed to take the CSGO scene by storm, but they've disappointed everyone in Poland.
True, they had played well on BLAST Premier Spring Groups, but were absolutely disappointing in Katowice. The question now is – can they get back to their former glory and finally show what this new roster can do? I for one think they can.
However, they're in an insanely tough group in which losing to a team outside the top three would practically mean elimination. It's a tricky spot, that's for sure… so let's hope their experience will swim to the surface and guide them to the playoffs.
Faze Clan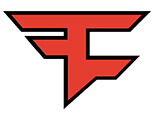 Faze Clan ought to be in a great position right now. Even though their NiKo days are long gone, they've finally won a proper event… and it was with their brand-new star ropz. Yep, ropz was their key player in Poland, no doubt about it. The Estonian youngster is absolutely fuming with confidence, leading experienced Faze Clan players to a whole new level and conquering no matter which map they're on.
Faze Clan have winds of victory in their sails and I wouldn't be surprised if they contest for the title here once again. It's unlikely, but it's not impossible… not after what they've done in Poland. I wonder, though, if we're going to see jks stay in the starting roster given the way he played in Katowice. Remember, he was just a stand-in for rain who couldn't play due to COVID.
What would you do if you were in charge of Faze Clan – get your starter back in the lineup or keep the player who just helped you win a massive event?
Heroic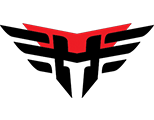 Heroic are a tricky team! They were among the best and most consistent teams last year, only to crumble under pressure late last year. Their final two events finished in massive disappointment – both BLAST Premier World Final and IEM XVI Winter. Unfortunately, the start of 2022 didn't bring them better results. Pinnacle Winter Series #1 finished as yet another disappointment.
The same can't be said about their IEM XVI Katowice campaign, though. They had reached the playoffs following three straight group stage wins, but ended up just short of the finals following a tough 2:0 loss to Faze Clan.
Those three group stage wins came against tough opponents… all three of them, mind you. First OG, then Vitality, then Virtus.pro. Heroic are well and truly capable of snowballing, which is becoming more apparent with each passing match.
Ninjas in Pyjamas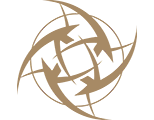 Ninjas in pyjamas are still without device. Phzy has proven to be a worthy substitute, but let's face it – he's nowhere close to the real deal. But, the 19-year-old Swedish prodigy has plenty of room for development. He's young, he's ambitious, and he already has a ton of experience at the highest level of competitive CSGO. What about NiP as a whole?
Well, let's just say they haven't really been all that impressive lately. They did well on IEM XVI Winter by securing a superb grand finals run. Since then, though, they failed to reach top four on three straight events. It's not that big of a deal, but seeing as NiP consider themselves as one of the biggest teams in Europe, results need to start improving ASAP.
As for their chances in group A, they're actually pretty good… as far as reaching the playoffs goes, that is. G2 should win the group, no doubt about it, and NiP will either try to make things more difficult for NiKo and the company or, in case of a slow start, battle with the likes of Entropiq, fnatic, and Mouz for the two remaining playoff spots.
Astralis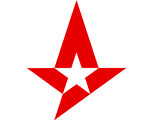 Lastly, Astralis! The Great Danish team might not be that great anymore, but they're still a dangerous side with a ton of fragging potential and experience. At the center of its core, Astralis still has Xyp9x and gla1ve. We're talking about the in-game leader and clutch-master, two irreplaceable individuals who would fit into virtually every top-tier roster out there.
They've made quite a few changes to the players surrounding them, though. At the moment, Astralis are opting for k0nfig, blameF, and farlig. The latter is the newest addition, having come just ten days ago to replace Lucky.
In all honesty, I doubt Astralis will have a straightforward time in group D. They will have to battle right until the last round to snatch a spot in the playoffs, and let's just say I don't expect them to effortlessly win key matches.
Outright Betting on ESL Pro League Season 15
We've gone through the key facts, group stage ESL Pro League S15 betting predictions and short overviews of key teams. Now it's time to check out the broader picture. Now it's time to see if there are any solid outright winner lines to opt for.
Let's kick things off with the odds:
| | |
| --- | --- |
| NaVi | +200 |
| G2 | +200 |
| Gambit | +400 |
| Faze | +600 |
| Heroic | +600 |
| Virtus.pro | +1000 |
| Vitality | +1000 |
| NiP | +1800 |
| Mouz | +1800 |
| Astralis | +1800 |
As I mentioned earlier, even though NaVi are the heavy favorites, I doubt they'll win the title considering everything that's been going on lately, but they will be fine contenders.
For that reason, obviously, I can't recommend you bet on them.
G2 are in fine form, they have a strong roster and have looked the part in Poland. But, they did lose to Faze Clan in the grand finals which means they still have plenty of room for improvement.
If you're looking for the best deal, then going with G2 is a no-brainer.
But, if you're looking for value, then going with either Faze Clan or Heroic (both at +600) ought to be more up your alley.
Faze Clan have finally won a big event and considering all circumstances, this is their event to lose. Heroic, on the other hand, haven't had the best start to the season but are in a superb upward spiral that could see them unleash their might at any given moment.
Gambit and VIrtus.pro won't be able to compete on ESL Pro League which starts next week. ESL issued a statement a few hours ago, effectively banning all teams with apparent ties to the Russian government. They've identified two such teams, Gambit and Virtus.pro, which won't participate on the Cologne spectacle.