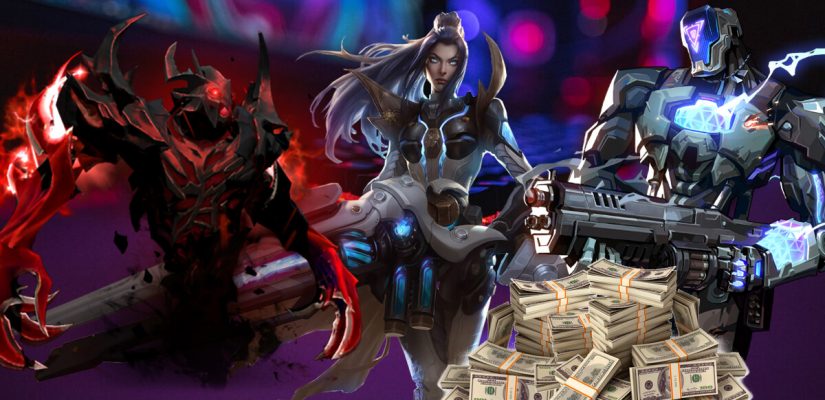 It's that time of the year again, boys and girls! It's the time when we're recapping everything that has happened in this year with hopeful expectations for next. 2021 is almost all wrapped up. All we're left do to is have our New Year's celebration and be done with it. It was a good year for esports betting enthusiasts, that's for sure. It wasn't perfect; it had its fair share of issues, so here's hoping 2022 will bring forth incremental improvements.
As the title suggests, we're here to talk about esports betting tips for the upcoming 2022 betting season. Not a lot of things have changed since last year, but since there's a lot of beginners coming into this hobby, it's on us to take things slowly and explain the key aspects in a beginner-friendly manner.
Esports Betting Tips | 2022 Events Worth Mentioning
First things first, let's talk about the biggest esports events you'll be able to bet on in 2022!
CSGO
Starting off with CSGO, there are numerous events that have already been announced. The first massive event is IEM XVI Katowice, a February-bound spectacle that never ceases to amaze us. It's the first notable CSGO betting campaign in 2022, so if you're a fan of Valve's golden FPS goose, then this is the event you should already start looking into!
ESL Pro League 15 and 16 have concrete dates too!
The fifteenth season kicks off on March 9th and the sixteenth on August 31st. In between these two, we'll get to experience two events of the all-new seventeenth season of Intel Extreme Masters.
Let's not forget about the biggest event of the year – CSGO Majors. We still don't know any concrete information surrounding them. Heck, we don't even know how many of them we'll get to see next year. Hopefully, we'll find out more in the coming months.
Dota 2
The 2021/22 Dota Pro Circuit has already started. This new season will have three stages which means three majors you can bet on. The first regional leagues are already in full flow, but we still don't know the date of the first Major. It's going to happen sometime in February – that seems like the likeliest option at the moment.
League of Legends
The new season of League of Legends esports is just about to kick off. The biggest Spring Splits are scheduled for kickoff in mid-January, with the entire esports fan base eagerly waiting for the start. As popular as LoL esports is, its betting aspects are even more so!
Year in and year out, real money LoL betting keeps breaking records left and right. Even with the LoL Worlds not being nearly as lucrative as we've got to expect, people were still betting on the grandiose event like never before.
Back to the topic – if you are looking for LoL esports betting tips for early 2022, there's just one thing you need to pay attention to – the starting dates of LCK, LEC, and LPL Splits as well as the LCS Lock-In event.
Valorant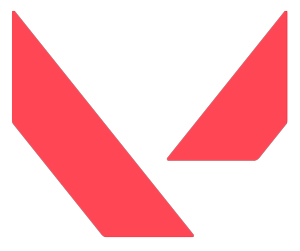 Valorant is not to be taken for granted either. It's a marvelous game and a rapidly growing esports, perhaps even the quickest growing one in years. Riot Games are no strangers to the esports industry though, so we can rest assured their fresh FPS title is only going to keep on growing!
The first season of Valorant Champions Tour has been a proper blast. Acend ended up winning the Champions event in the end, seemingly against all odds. Now, just weeks after that, the fanbase is slowly turning its attention to the next season.
Korean, North American, and EMEA Stage 1 Challengers are set to start in mid-February. We don't know much about their starting dates, except for the NA event which is scheduled to start on February 11th.
As for the whole Valorant esports experience, there's also going to be an additional event you can bet on. Valorant Regional Leagues is the name, and the Finals are scheduled for July 25th.
All in all, 2022 promises great things for Valorant fans, no doubt about it!
For more information, check out our 2022 betting guide for esports events!
2022 Esports Betting Tips | Beginner's Step-by-Step Guide
Getting into the esports betting hobby is not that straightforward for people without any prior experience with real money online sports betting. In fact, it can be a troublesome task even for those who did place a few sports bets in the past.
To make the matter a bit easier, here's a short step-by-step guide explaining the basics of what it takes to place an esports bet:
You have to kick things off by exploring real money esports betting websites. There's a ton of variety out there, a ton of different betting platforms offering different online betting experience. It's on you to examine their key characteristics and find out which one best suits your needs.
The best way to approach this is to shortlist a few of them then do proper comparisons. Once you've found your pick, you'll have to register for an account. This step is straightforward – just enter all the required information and make sure you're using your real info.
The same goes for the email too. Not only are you going to have to confirm your identity later on but confirm your email too. Don't use one of those one-off sites – you need to use your real email address for additional confirmations and support inquiries.
Once you've confirmed your email and successfully logged into your newly created account, it's time to make your initial deposit. These processes ought to be slightly different from one bookie to another, but they all come down to the same thing – just follow the on-screen instructions, use your preferred payment method and you should be done in no time.

Additional step – look for any ongoing welcome bonuses or freebies. These will be heavily marketed on virtually every page you visit so make sure you keep your eyes peeled. Some bonuses will be applied automatically after your first deposit, while others will require you to enter a promo code.
Now that you have some money in your account, it's time to invest! Esports betting categories can usually be found on the left side of the main page. You'll see a bunch of categories like football, basketball, baseball – esports should be among them.
Once you've found the esports section, navigate to the title/event you're interested in, scroll down to the matches you'd like to bet on, and pick your options carefully. One last thing – don't underestimate the importance of pre-match betting research.
Most Common Esports Betting Mistakes
Moving on, let's inspect the most common esports betting mistakes people tend to make:
Not Knowing the Basics
First and foremost – you have to familiarize yourself with the basics of the hobby! If you're looking for beginners' esports betting tips, then this one ought to be worth gold!
How do you do it? How do you familiarize yourself with the basics – what's the ideal way? Well, lots of things come down to experience. At the end of the day, the more bets you place, the more experience you'll have, and the more knowledge you'll have regarding things like odds, research, value, and so on.
If you want to learn a bunch of things right away and you're not afraid to get down and dirty, check out our 2022 esports betting guide.
Betting on the Favorites
Betting on the favorites might seem like a great deal. They're the favorites, after all, and should be able to comfortably win the match. However, favorites in esports (especially in games like Valorant and CSGO) aren't as dominant as they are in sports like soccer and football. Upsets happen all the time and betting on the underdogs (after thorough pre-match bet research) is oftentimes a much better option than betting on the heavy favorite. This is one of the crucial 2022 esports betting tips you'll find here, hands down!
Trusting Inside Tips
Last but not least – don't you ever trust inside tips for esports betting. No matter how "real" they might seem, they're always a scam and will either get you to spend more than you want on an "inside tip" or end up scamming you to pay for their good-for-nothing "inside" tips.
The Difference between Betting on Esports and Betting on Virtual Sports
These two couldn't be any more different! Let's start with the definitions of both terms before going any further:
Esports are professionally organized events in which professional athletes play video games and battle it out for lucrative prizes. We are talking about massive events with a lot of prestige on the line.
Virtual sports are entirely driven by artificial intelligence and possess no human interaction, serving no other purpose than betting. These are, as the name suggests, virtual iterations of real sports and in many cases nothing more than mere random number generators.
To conclude – betting on esports represents betting on professional athletes playing professionally organized tournaments in video games like CSGO, Dota 2, League of Legends, and similar. Betting on virtual sports, on the other hand, represents betting on AI-based content that's basically RNG camouflaged to represent real-life sports like soccer, basketball, baseball and similar.
As mentioned earlier, these two couldn't be any more different!
What is Esports Skin Betting and Should You try it Out?
There are three main forms of online betting on esports. The first one is the one you ought to be the most familiar with – betting on esports matches with real money on all sorts of online betting platforms.
The second one revolves around various in-game skins. We're primarily talking about skins from games like CSGO and Dota 2 –unlicensed gambling platforms use Steam bots for skin trading and betting. It's a shady business practice, one that we advise against.
The third one also revolves around in-game skins from games like Dota 2 and CSGO, but instead of wagering them on esports matches, betting platforms allow users to invest in all sorts of casino games.
Long story short – should you try skin betting out? Well, not really… If you have cravings for esports betting, you should use licensed online betting platforms which offer real money bets.