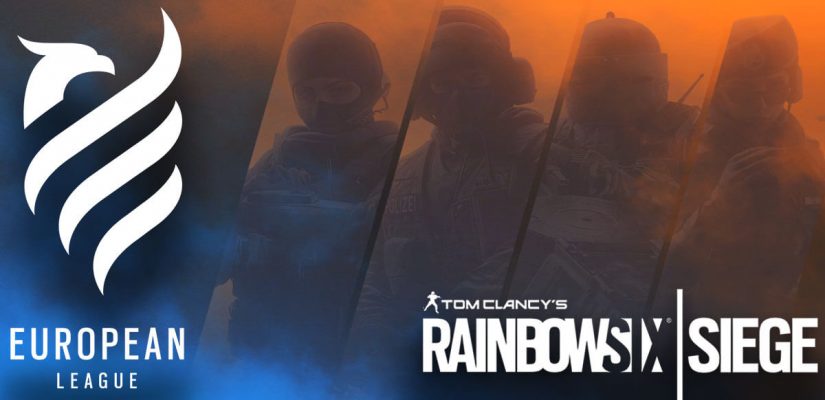 Rainbow Six had a twisty and turny 2020, to say the least! The scene is still as healthy as it can be, but 2020 did showcase some negative trends which left the community in shock. Luckily, 2021 should start off on the right track for Rainbow Six betting enthusiasts. A ton of events have already been announced; we already have a plethora of supporting information. We basically have everything we need for our European League 2020 Finals betting preview.
Have you collected your exclusive Thatcher Operator set yet? Only two days left to claim it free with your Prime membership.

— Rainbow Six Siege (@Rainbow6Game) January 8, 2021
I know, I know, most R6 betting enthusiasts will be waiting for the Six Invitational that's set to start on February 1st. But, if you want a head start; if you want some extra money in your betting bankroll for the grandest R6 stage of them all, I advise you to indulge in European League 2020 Finals betting. It's just around the corner and brings forth an interesting betting environment!
Rainbow Six Betting Tips
Before you place your first-ever esports bet, there are some things you should know. You'll learn everything eventually, but some stuff is better off known right away. Here goes nothing:
Experiment with Accumulators and Specials
First of all, betting on Rainbow Six match-winners can only get you so far. If you want to be successful looking in the grand scheme of things, you'll have to experiment with other types of bets too.
Luckily, tactical shooters such as Rainbow Six possess fine environments for special bets to flourish in.
They have plenty of stats and time-stamped events that can easily be transformed into bets. That means risk assessment shouldn't be too big of a burden either…
Do Your Own Research
Second of all, you shouldn't trust everything you read online. Only trust proven information from legit esports platforms. As far as inside tips and all that nonsense goes, you know better than that. Such a thing doesn't exist, and you're better off investing your money into matches you've done research on yourself.
Should I Bet on European League 2020 Finals?
Yep, this is the first question most Rainbow Six bettors will ask themselves. And it's understandable seeing as the game's biggest and most lucrative event is just around the corner. Betting on European League 2020 Finals doesn't make all that much sense, right?
Wrong!
You see, European League 2020 Finals betting makes perfect sense. Three out of four participating teams will be playing in the upcoming Six Invitational in February. This event will be crucial for their morale ahead of the opening SI round. Plus, as stated earlier, if you play your cards right here, you'll have a much better betting bankroll. Who doesn't like that, huh?
What are the Best Rainbow Six Bookmakers?
Unfortunately, not that many bookmakers offer Rainbow Six bets on a regular basis. Most of the time, we're only talking about Six Invitational and Majors' coverage. However, that doesn't mean you won't be able to find European League 2020 Finals betting options.
Please Note:
Even though it's starting at the worst possible time (just before the Invitational), several top-notch bookies ought to have decent coverage.
If you want the best online betting experience, why don't you check out our guide on finding the best Rainbow Six bookmakers? It's a bit on the lengthier end, but I swear it's worth it. Check it out; you won't regret it!
Tournament Format
The European League 2020 Finals betting craze starts on January 15th and will last through January 17th. There are just four participating teams which means we'll have a pretty short tournament on display here. Just four matches, to be more precise.
European League 2020 Finals will pan out in a single-elimination bracket, but will have the third-place match alongside the grand finals and semis.
Semifinals and third-place matches are scheduled for best of three contests. The grand finals, however, is worthy of a best of five spectacle that's bound to provide plenty of entertainment. We already know the semifinals' matchups too. Let's check them out:
BSD Esports vs. Natus Vincere
G2 Esports vs. Virtus.pro
More on these matchups in the following sections of our European League 2020 Finals betting preview!
European League 2020 Finals | Storylines
In this section of our European League 2020 Finals betting preview, we're going to say a few words about each of the four participating teams.
BDS Esports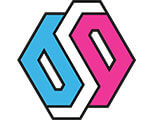 Let's start off with BDS Esports! The French organization made two changes to their starting roster in 2020. February fifth was the day when Elemzje joined the roster; BriD joined on June twelfth. In late august, eaglemees joined the roster as the analyst and that ought to shape the way BDS approach tougher contests, that's for sure!
Results-wise, BDS wasn't half bad. They ended up fourth on the last Six Invitational, and won Six August Major EU, European League 2020 Stage 2, and French League S2. They almost went all the way on Six November 2020 Major EU where they lost to Empire 3:0 in the grand finals.
BDS is set to play against NaVi in the opening round of European League 2020. Head-to-head-wise, NaVi won three and BDS just one. While I do fancy NaVi's chances coming into this one, I reckon it's going to be a hard-fought contest… and not just because BDS finished at the top spot on overall European League S1 rankings. The stakes are going to be immensely high as the difference between a win and a loss in the first round can be as large as 40,000€.
Natus Vincere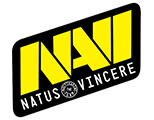 Yep, the BDS Frenchmen are going up against a tenacious Natus Vincere team that barely squeezed through to the finals. They didn't squeeze through to the Six Invitational meaning there are no calculations for them here. They're in it to win it, that you can bet on right away! A quick reminder, NaVi was much more successful last year in terms of h2h contests.
They won three and lost just one head-to-head match against the Frenchmen. Still, that won't mean much once this match kicks off. There will be no love on either end, these two sets of players and coaching staff ought to do their homework ahead of this one. These two know each other well, and I'm sure we're in for a three-map thriller here. If you're going to be betting on European League 2020 Finals, that might just be the bet you should opt for.
Can NaVi win this? Well, it wouldn't be a massive surprise… although I still fancy G2's chances. Here's why:
G2 Esports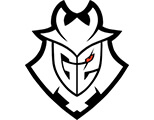 If you're going to bet on the outright winner of the European League Finals, G2 seems like the most straightforward option. They are still the number one team on the old continent and should be able to fight off NaVi if they end up going up against each other in the grand finals. Heck, I reckon BDS will cause more trouble for G2 than NaVi would…
Why do I think so? Well, G2 are generally solid against NaVi, and the same can't be said about their performances against BDS. Two straight losses for the Pengu and the boys; we could be seeing a real thriller here.
Much of G2's performance on European League Finals depends on how CTZN and Virtue come into the event. G2's newest addition had a solid season last year; I reckon they'll be hoping for more of the same at the start of 2021 too. No worries, though, G2 board ought to value their SI performance much more than this one…
Virtus.pro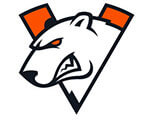 Last up – Virtus.pro! The Russians had a pretty solid second half of 2020, following their entrance to the Rainbow Six scene by acquiring ForZe roster. M1loN joined in September, but the core of the roster remained intact. That's one of their key strengths… but can also pose as a weakness when playing against tactically superior squads.
Form-wise, VP ended up on second place in Russian Major League S5, following a proper 3:0 loss against Empire in the grand finals. Prior to that, they had a solid run on Six November 2020 Major which ended with a 2:0 semifinal loss against BDS. Their rollercoaster performances go on and on, no need for more details, really. No need for anything else VP-related either seeing as they're going to play against G2 in the opening round. I doubt they'll pull off a win there…
Wrapping Everything Up
Well, looks like we're all done here! European League 2020 Finals Betting preview is all done with the final words on NaVi's story coming into the opening round. There's still a week to go before the start, meaning you don't have to rush, however, don't wait to long!