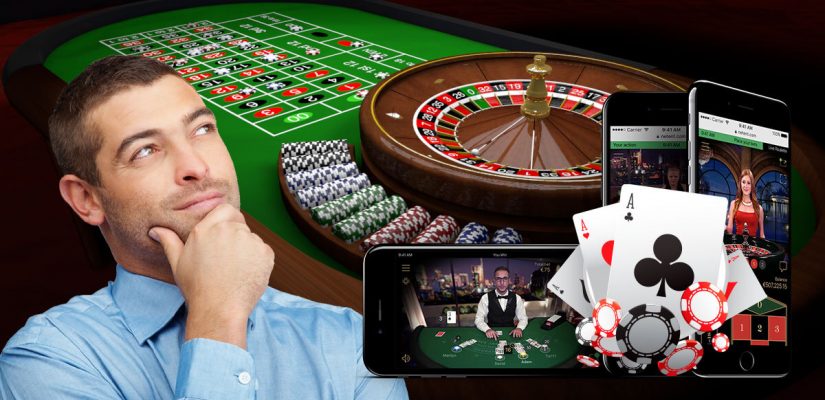 If you're just getting started in the online gambling game, you may be easily overwhelmed. The internet is home to a seemingly endless array of online casinos these days, with new ones popping up all the time. As a result, choosing the right online casino can be a difficult task.
We're here to help. Not everyone is looking for the same thing in an online gambling experience. Sadly, not every online betting operator is on the up and up.
One of your top priorities if you're just setting out on an online gambling endeavor should be to find a safe online casino at which you can play with confidence. You'll have a lot more fun gambling online if you know you're doing so without putting your personal data at risk.
So, what goes into choosing the right online casino?
Hallmarks of a Quality Online Casino
While most online betting sites may look similar, just about everyone has something unique to offer.
That said, there are a few common traits you'll find at the very best online casinos in the industry.
Banking Options
Unlike at a land-based casino, you can't throw a few literal dollars down on your favorite casino game if you're playing it online.
I don't think throwing dollar bills at your computer screen will do the trick. All that will do is leave you with a mess to clean up. However, all of the top-ranked online casinos accept a variety of other banking methods you can use to make your financial transactions.
Not every player is going to use the same payment options. Just about every site will accept major credit or debit cards, along with e-wallet services like PayPal and Neteller.
Cryptocurrency has become incredibly popular over the past handful of years, too.
Naturally, you're going to find plenty of online betting sites that now accept Bitcoin and other major cryptos as a method to make your deposits and withdrawals.
It's good to have options.
Bonuses and Promotions
Casino operators know bettors have plenty of options at their disposal these days. The best way these casinos can set themselves apart from their competitors is by offering new and existing users unique online casino bonuses and promotions.
Think of these offers as free money you can then use to place real money bets at your favorite online casino. Sometimes, choosing the right online casino is as simple as choosing the site with the best array of bonus offers.
Things like deposit bonuses, welcome bonuses, reload bonuses, and special VIP perks are just a few of the offers you should look out for if you're shopping around in search of an online casino that best suits your needs.
Game Variety
Not every bettor hits the internet-based casino looking to play poker. Others may be more interested in hitting the virtual blackjack table or trying their hand at some online slots.
Regardless of your pursuits:
It's generally smart to seek out an online casino that offers a variety of different games. Some sites may specialize in one game, but you'll get better bang for your buck if you sign up at an online casino with more game variety.
Of course, the flip side of that is you don't necessarily need an online casino that offers every game under the sun.
As long as your site has a decent blend of top games with large enough payout potential, you should be good to go!
When it comes to how to choose an online casino, making sure your site has the games you actually want to play should be among the top and most obvious priorities.
Mobile Compatibility
For better or worse, we use our smartphones for everything nowadays. In addition to standard communication functions, we use our smartphones for banking, entertainment, and shopping, too.
So, why wouldn't we also play our favorite casino games with them? Online casinos know mobile compatibility is hugely important nowadays.
So, choosing the right online casino means picking a site that makes it as convenient as possible to play real money poker, blackjack, slots, or whatever else via your iPhone or Android.
Safety Is Massively Important
Safety is an oft-overlooked aspect of choosing the right online casino.
There are thousands upon thousands of online casinos populating the internet these days, but only a fraction of them offer the online casino safety you'll actually need.
Remember, we're dealing with real money here. You are putting your hard-earned money on the line playing poker, baccarat, blackjack, or any other casino game.
Unless you've lucked into a few free spins, you're going to have to fund your account before you get started. That means putting some potentially sensitive personal and payment information on the site.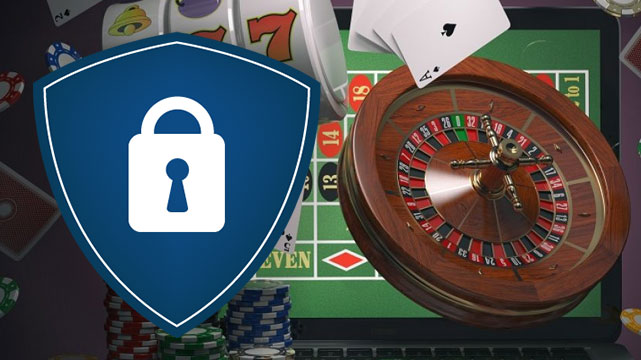 So, doing a background check on a site before you sign up is incredibly crucial. Take the time to read reviews and user testimonials before you commit to playing anywhere.
If a site does not have good reviews or rates out poorly from a safety perspective, run far, far away. Do not discount online casino safety. Be sure you only sign up to play at a site that lives up to the highest standards when it comes to keeping users safe and secure.
If you're new to online gaming, you probably don't know how to choose an online casino. Making safety your No. 1 priority is a good place to start.
How To Sign Up At An Online Casino
Now that you know how to choose an online casino, you're ready to get to the good part.
Create Your Account
You don't actually need to pay for anything just to create your online betting account. Memberships at every major online casino are free, and you won't pay a dime until you make your first deposit.
Find the "Join" or "Sign Up" tab, commonly located near the top of the site's homepage. From there, all you have to do is enter the necessary personal information, including an email address and a password.
Online casino safety is important, remember? Be sure to choose a unique, difficult-to-guess password featuring capital letters, special symbols, and other punctuation marks in order to make your new account as secure as possible.
Make A Deposit and Claim Your Bonus
Next, you will have to fund your account if you're planning on playing real money casino games. Find your casino's deposit page, where you will be prompted to enter the amount of your initial deposit along with your preferred banking method.
Credit cards, debit cards, e-wallets, and cryptocurrency should all be listed as available payment options.
Before you hit submit on that deposit, however, don't forget to claim your welcome bonus. If you finalize that deposit before grabbing your bonus, you may miss the opportunity to cash in. Type the promo code attached to your bonus offer. After that, your new betting bankroll, bonus and all, will be available right away.
Play Online Casino Games
After you've done the virtual paperwork involved with signing up and making your first deposit, you're ready to play!
Make your way to your site's casino:
Where you'll be bombarded with a seemingly endless array of real money games. Find the game you want to play and enter the amount you want to risk.
Remember, never wager more money than you're comfortable with potentially losing. Hopefully it won't come to that, but it's called gambling for a reason.
Conclusion
Of course, there is no science when it comes to how to choose an online casino. That said, there are a few things you should be looking for before you commit to any site.
If you use this page as a guide, we're confident you'll have no trouble choosing the right online casino that fits what you're looking for and helps you get the most out of your internet-based gambling experience.