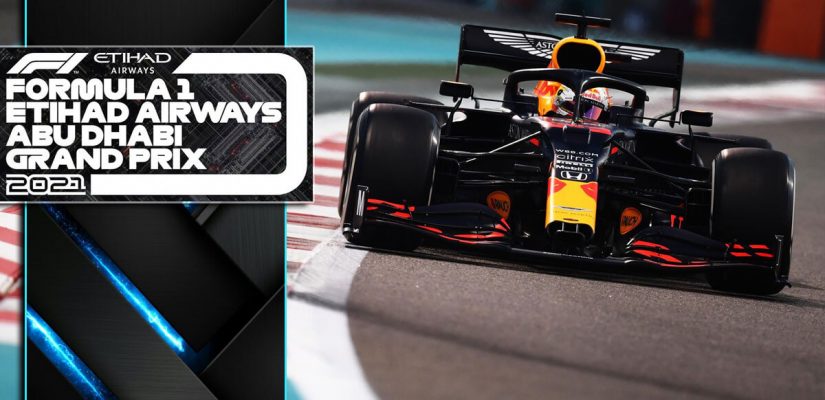 It all comes down to Abu Dhabi for the Formula One World Championship. Max Verstappen could have put this championship away weeks back, but the resilient Lewis Hamilton didn't give in to his rival.
Hamilton and Mercedes could have called it a year and looked forward to the 2022 season, but they put together a rocket in Brazil and haven't looked back since then.
Verstappen put a stranglehold on Hamilton with a convincing win in Mexico. He took advantage of the thin air to dominate that circuit.
DRIVER STANDINGS

For the first time since 1974, our top two go into the finale TIED on points ?#SaudiArabianGP ?? #F1 pic.twitter.com/aWnshxNyT7

— Formula 1 (@F1) December 5, 2021
Hamilton and Mercedes were sucking for air, as their engine couldn't operate like the machine that Red Bull put together. That's okay because Mercedes was building a rocket for Brazil.
Hamilton won in Sao Paulo easily, and then did the same in Qatar and Saudi Arabia. All of these circuits benefitted Mercedes greatly.
That was especially true for the brand new Jeddah Corniche Circuit. There were a couple of hairpin turns on the track to benefit Red Bull, but this was built for Mercedes to go fast with several high-speed corners.
Head below for our 2021 Abu Dhabi Grand Prix preview and predictions. Check out the best online sportsbooks for betting the Abu Dhabi Grand Prix as well.
Saudi Arabian Grand Prix Recap and Season Outlook
Max Verstappen couldn't handle Jeddah Corniche Circuit in qualifying, as he crashed out while clocking ahead of Lewis Hamilton at that point on the circuit.
Verstappen knew that he was going to have to push his race car to the limit to get P1 over Hamilton, and I think it might have gotten into his head slightly.
Max Verstappen hits the barriers ?@LewisHamilton takes pole ?

An extraordinary finish to qualifying in Jeddah ?#SaudiArabianGP ?? #F1 pic.twitter.com/t1xZnz0Baf

— Formula 1 (@F1) December 4, 2021
He was going so well through sector one and two before crashing in the final corner. Verstappen was comfortably ahead of Mercedes' Hamilton and Valtteri Bottas and just had to compete that lap to land the pole for Sunday.
Verstappen wasn't going to give up on his chance to win the World Championship in Saudi Arabia, though. He settled for P3 and put up a fight with Hamilton on Lap 36 until Lap 43. Too much of a fight some would say.
With frustration boiling over, Verstappen and Hamilton made contact at Turn 27. Red Bull instructed Verstappen to give the lead up to Hamilton in danger of a five-second penalty, but do you think he's going to listen?
Hamilton indicated to his team that Verstappen brake tested him leading to the incident. He added that the maneuver was dangerous, and that "this guy is f-ing crazing man".
The big talking point from Jeddah ?#SaudiArabianGP ?? #F1 pic.twitter.com/bkWWqlcbyO

— Formula 1 (@F1) December 5, 2021
Verstappen gave up the fight and allowed Hamilton to pass for good shortly thereafter. He was already issued a five-second penalty, so letting Hamilton go free was fruitless at this juncture.
Having said that, it was only going to be a matter of time before Hamilton's Mercedes overtook Verstappen. It didn't matter.
Hamilton was too fast for Verstappen to fend him off for the rest of the race. Along with the win, he won a bonus point for the fastest lap.
When Max Verstappen discovered he was voted fan favorite driver of the day: "Luckily the fans have a clear mind about racing because what happened today is unbelievable." Hamilton did not go away quietly, telling Sky Sports that Verstappen is "over the limit" and does not think F1's rules apply to him.
As expected, there were post-race fireworks between Hamilton and Verstappen, as each chimed in regarding the on-circuit incident. The stewards had a word to say as well.
Verstappen was docked a ten-second penalty in the stewards' office because of the collision with Hamilton. They sided with Hamilton in that Verstappen was racing dangerously.
What a wild weekend it was in Saudi Arabia at Jeddah Corniche Circuit. With Hamilton winning, this sets up a winner-take-all duel in the season finale at Yas Marina Circuit in Abu Dhabi.
I can't recall a finish to a F1 World Championship this excited as long as I can remember. Schumacher vs Villeneuve had a thrilling finale way back in 1997.
The Hamilton vs Verstappen rivalry is great for the sport, and we should have a great race between these two on Sunday.
Abu Dhabi Grand Prix and Betting Odds
| Driver | Odds | Team |
| --- | --- | --- |
| Lewis Hamilton | -200 | Mercedes |
| Max Verstappen | +185 | Red Bull |
| Valtteri Bottas | +1400 | Mercedes |
| Sergio Perez | +2800 | Red Bull |
| Charles Leclerc | +8000 | AlphaTauri |
| Lando Norris | +8000 | McLaren |
| Carlos Sainz | +10000 | Ferrari |
| Daniel Riccardo | +10000 | McLaren |
The Abu Dhabi Grand Prix is setting up to be a duel between Lewis Hamilton and Max Verstappen. It'd be a major upset if anyone else were able to win this one, with mechanical problems or punctured tyres for both Hamilton and Verstappen ending their day.
There's also a scenario where Verstappen could target Hamilton for a DNF. More about that below.
It's unlikely, thus a winner-take-all scenario in the 2021 season finale at Yas Marina. Who is going to have the advantage in this World Championship race? Hamilton's engine has been too good for Red Bull to compete with since the race in Mexico.
A finishing record to behold as we return to Abu Dhabi ?

We are merely days away from capping and end to our unforgettable season so far ✨#F1 #HistoryAwaits pic.twitter.com/TP2SiaJpni

— Formula 1 (@F1) December 8, 2021
Red Bull loved the thin air above sea level, but they've been having a lot of trouble since then at circuits with high speed straights.
Not only high speed straights, but Verstappen and Red Bull have been dealing with medium to high speed corners.
While they excel at circuits on the street with low speed cornering, Red Bull still can't master building a more powerful engine than Mercedes has this season.
And I think Verstappen knows that, hence him taking chances at trying to get away with bending the rules in Saudi Arabia.
Verstappen knows that his car isn't as fast as Hamilton, so a bit of desperation is seeping in for him. Even in the qualifying session, the pressure had to get to him and he pushed things just a bit too hard.
Now that's failed and Verstappen only has one more chance to hold off Hamilton in his comeback attempt.
Yas Marina Circuit consists of 5.28 km which includes 16 corners. There are two lengthy strengths, with one decent straight on the start-finish line.
High speed turns are on this track as well, even more than the last time we were here due to circuit alterations. Advantage Hamilton.
Time to ? unlock your [STAT-HUB] insights, powered by @microsoft

? Yas Marina Circuit, Abu Dhabi
? Laps: 58
⏱️ Top Speed: 328 km/h
? Track: ✨ ??????? ✨

Find more stats below ⤵️#AbuDhabiGP #STATHUB

— Alpine F1 Team (@AlpineF1Team) December 8, 2021
Cue the conspiracy theories from Verstappen fans, but there have been circuit changes since their last race in Abu Dhabi that are going to favor Hamilton.
A chicane after Turn 4 has been removed, and replaced with a straight to Turn 5. A few sharp corners were removed in the mid-section of the circuit, too. Advantage Hamilton.
This is going to be a faster circuit than in the past. It's another power circuit that favors Mercedes nicely. What if both driver's receive a DNF?
Verstappen is going to be aggressive because if they both fail to finish, he will win a tiebreaker on wins this season.
I know that Verstappen doesn't care what people think of him, but would he really risk his reputation that much and attempt to take Hamilton down with him?
He will take risks like we saw last week, though Hamilton is going to be on his toes. The pressure gets to Verstappen, with the straight line speed of Hamilton and Mercedes too much.
Abu Dhabi Grand Prix Prediction