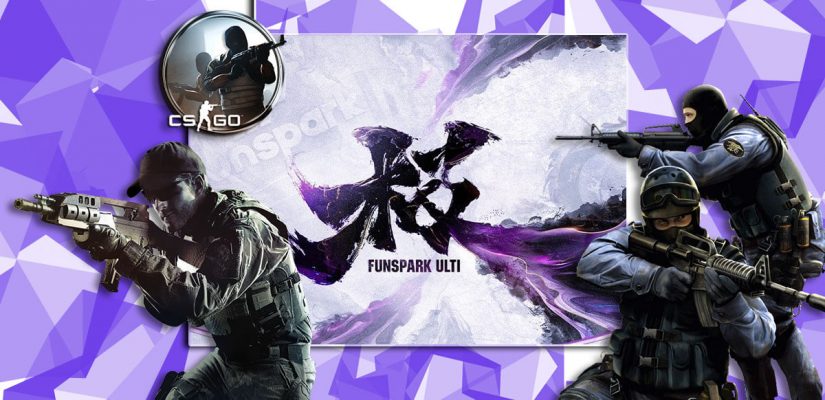 The drought is finally over, boys and girls! The first big CSGO event in 2022 is just around the corner. Funspark ULTI is the name and it starts tomorrow, January 18th.
It's not the biggest event out there:
But with $250,000 in prize money and a handful of AAA contestants, it's bound to be a real treat for CSGO betting enthusiasts.
No worries, Funspark ULTI betting predictions are here, but there's not a lot of time left so let's get going right away!
Competing Teams: 8
Dates: January 18th to 24th
Location: Online EU
Stream: CCT Twitch
Outright Favorites: Gambit
Dark Horses: Astralis, Fnatic
Where to Bet on Funspark ULTI 2021? | Best CSGO Betting Sites
Finding an online bookmaker is a piece of cake! Just google the term and you'll find a ton of options. But, Google isn't always your best buddy!
Ads are everywhere – esports betting search results are overwhelmed by them.
It's safe to say that not all online bookmakers offer the same exact betting experience.
Key characteristics that make it include website intuitiveness, page-to-page navigation speed, bonuses, and bet variety. There's a ton of additional stuff, but these are the main ones to consider when on the lookout for an online esports bookmaker.
If you still don't know which bookie to choose, check out our in-depth guide for finding the best esports bookmakers online.
Tournament Format
The format is quite straightforward. There's no group stage, just a simple double-elimination bracket leading all the way to the grand finals.
All Funspark ULTI matches are scheduled for bo3s, with grand finals being the only exception.
You've guessed it – the grand finals will be played as a best of five with 1:0 being the starting score in favor of the upper bracket contestant.
We are glad to announce our grand final starts from 18th Jan to 24th Jan. Eight teams @GambitEsports @astralisgroup @Entropiqteam @FNATIC @BIGCLANgg @ExtraSaltGG @k23_esports @EcstaticCS will fight for the champion! Who would you think will be the last one stand? pic.twitter.com/wP49IdnytR

— Funspark (@FunsparkCSGO) January 14, 2022
Three days ago, Relog Media announced the remaining invitees. The names are quite strong, featuring Gambit, Fnatic, Astralis, and BIG. These four teams will be fancying their chances of winning the $150,000 grand prize. But, there can be only one winner and if you're looking for advice on Funspark ULTI betting, you'll love the remainder of this piece!
Funspark ULTI Betting Preview | Outright Odds and Predictions
At the moment, online bookmakers offer both match-winner and outright winner bets on this event.
No matter which group you're interested in, you need to know the participants… well, at least the four invitees which are bound to control the tempo and cruise towards the final stages of the double-elimination bracket.
That's exactly what we'll be doing in the next couple of paragraphs. So, if Funspark ULTI betting is of interest, grab yourself a hot beverage and enjoy the show!
Gambit as the Heavy Favorites
Let's start off with the main favorites – Gambit! The CIS region is still ruling the topmost echelon of competitive CSGO with an iron fist. Natus Vincere are undisputed champions, with Gambit following in their footsteps no matter the occasion.
Both teams closed out 2021 with excellent displays.
A quick reminder, Gambit won V4 Future Sports Festival, finished third/fourth on PGL Major Stockholm, and gave NaVi a proper run for their money in the grand finals of 2021's final event, BLAST Premier World Final.
If I'm being honest, unless something miraculous happens Gambit should be able to close this one out. I know I'm throwing Funspark ULTI betting predictions left and right, but I just can't help but notice Gambit's form is one level above everyone else's.
It's not just sh1ro and Ax1Le anymore.
Hobbit and the remainder of Gambit's start roster are all playing well. It's thrilling to see them do what they do best. They're playing like a real team with no standout performer on most occasions. In fact, they remind me of good old Astralis in their glory days…
Can Smooya's Fnatic Make a Statement Here?
Fnatic are finally in an upward spiral. They had struggled greatly prior to Smooya's arrival last October. He pushed the team in the right direction and helped win some silverware at last. First came DH Open November title, followed by REPUBLEAGUE S2 less than a week later.
I'm not saying smooya was by far the best player on both events, all I'm saying is he's obviously been the missing piece of the Fnatic puzzle all along. But, the UK maestro has joined the team on trial. It will be interesting to see if he's going to sign an extension of his three-month trial, or perhaps even a fully-fledged contract.
Moving on, Fnatic have a tough task ahead with BIG posing as their first-round opponent. TabseN and the co are coming into that one as the underdogs, but we all know Fnatic aren't exactly most comfortable in matches that label them as the favorites.
If you still haven't filled up your Funspark ULTI betting slips, this clash is definitely worth looking into.
We're likely to cover it in more detail too, so stick around if you want concrete match picks for this one.
Astralis' New Roster Hoping for a Miracle
Next up, Astralis! The Great Danes have completed their six-man roster that features just two players from their original squad. Not even zonic stuck around – Magisk, dupreeh and zonic joined Vitality in an effort to start a new era.
Astralis now has to play with the cards they have.
It's not the strongest roster, though it is packed with individually very capable players. Synchronization will be a big issue, though. You can't expect these guys to start performing at their peak right away.
Even though they will be communicating in their native language, it will take some time for them to adjust to the gameplay, ave's tactical deployments, and other nuances, bits and pieces that make a team tick like a clock.
BIG as a Dark Horse
BIG are far from their glory days, just like Astralis and Fnatic. Even though they replaced just one player (gade out, faveN in), the bookies don't really fancy their chances. The top three are somewhat close to each other odds-wise, with BIG being much closer to the qualified teams than their invited counterparts.
A part of that goes down to the unknown that is faveN.

However, a big part of the equation has to come down to BIG's outright terrible form last year. They kept getting eliminated in the earliest stages of big competitions. Heck, not just big… all competitions they attended.
They were brilliant in 2019 but just couldn't transition their form to 2021 and especially on LAN events. If they can kick things off on the right foot here, which I really doubt, we might see them do something. But, everything points to another lackluster season, unless faveN does something miraculous and ends up being BIG's hero.
Entropiq's Form Looking Good
Finally, Entropiq. They are the only qualified team we'll be discussing here… and rightly so. These guys have been at the top of their game for quite a while, enjoying a decent HLTV ranking as well as their recent performances.
Their biggest pot in 2021 came in late November when they almost went all the way on V4 Future Sports Festival in Budapest. They lost to Gambit in the grand finals following five outstanding maps. Since then, NickelBack and the company finished third on Funspark ULTI 2021 EU rankings and had a great ESEA S39 campaign, finishing second just behind Sprout.
They are not exactly the favorites here and the odds perfectly reflect on that. However, they can be labeled as a dark horse, much more so than the likes of remaining three qualified teams. El1an and Forester are in fine form – if they get things going in the opener against ECSTATIC, we might see Entropiq reach far into the bracket.
Odds and Predictions
| Team | Odds |
| --- | --- |
| Gambit | +100 |
| Fnatic | +200 |
| Astralis | +350 |
| BIG | +1800 |
| Entropiq | +1800 |
| ECSTATIC | +2000 |
| K23 | +4000 |
| Extra Salt | +10000 |
As you can see from the odds table, Gambit are the heavy favorites here. Their outright winner line is at just +100, which goes to show you CSGO betting websites value their strong finish to 2021. Fnatic are in second; they also closed the year out with some marvelous performances, though they were on tier B events.
Astralis are probably the best value pick here.
Even though they have just two players from their OG roster, their new arrivals should be capable of replacing them and starting a new chapter for the legendary Danish organization.
That said, if you're looking for concrete Funspark ULTI betting predictions in the outright winner section, we recommend a high-risk high-return bet on Astralis.
This brings us to the end of our Funspark ULTI betting preview. It's the first CSGO event preview this year, with many more to follow in the coming months. IEM Katowice is the first massive event and we've already covered it last week.
As always, thank you for reading and hope luck has your back in your Funspark ULTI betting campaign!