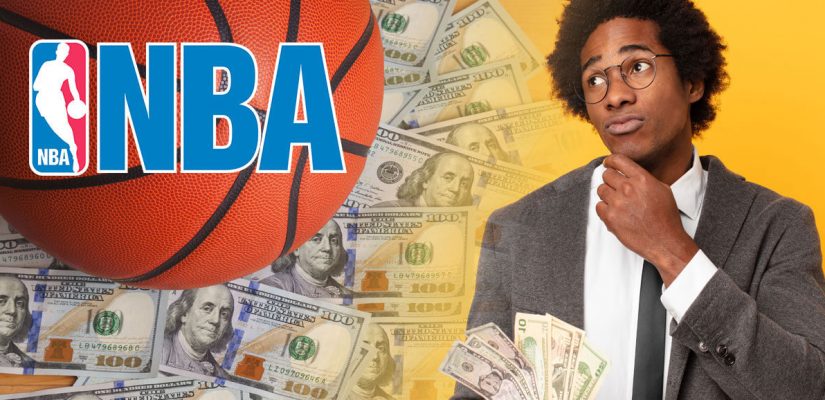 The National Basketball Association season is right around the corner after a 4-month offseason.
While the beginning of football season and the MLB Playoffs might dominate this part of the year, it's time to get ready to bet on basketball. It's no secret that the NBA has continued to gain popularity over the last few decades.
With an influx of young talent, and future Hall-of-Famers still making big plays every night, it's a great time to be a basketball fan.
There's never a bad time to get started betting on the NBA. There are several reasons novice sports bettors should consider giving basketball a shot. Your heart might be set on the NFL, MLB, or even the NHL, but basketball is one of the best sports to wager on.
If you're a beginner and have some concerns about gambling on professional basketball, there's no reason to fear. Here are 7 reasons beginners should consider betting on the NBA.
1. It's Easier than Betting on Other Sports
Many sports bettors aspire to win money in a simple, stress-free manner.
Unfortunately, that rarely comes to pass.
Sports are unpredictable, and many wagers can come down to the wire. That excitement and exhilaration gamblers feel when a bet narrowly hits is what keeps bringing us back.
Still, gamblers can sometimes make things more difficult on themselves than they need to. Novices often choose some of the worst, most complicated sporting events to bet on. Even when they do select a sport that doesn't require a tremendous amount of expertise, they tend to place bets on long-shots.
This might be an exciting style of sports betting, but it can take money out of your pocket and years of your life.
Consider making things easier on yourself and betting on sports that are easy to comprehend. While I'm not saying that it's "easy" to bet on basketball, it's easier than other sports. I'll get into the specifics of that a little later.
But for now, it's important to recognize that beginners have a better chance of making money off of bets on NBA basketball.
2. The NBA is Exploding
Let's not kid ourselves: football is still king in the United States.
Nobody can come close to matching the ratings the NFL draws.
At this point, it's a race for second place, and the NBA isn't a shabby candidate for second place. But, why exactly is the NBA so popular amongst viewers and sports bettors?
The NBA is excellent at marketing its players
Superstars are given platforms that make them more accessible to fans
The games themselves are exciting and very watchable
The rivalries between superteams and superstars are truly second to none
This popularity bodes well for both basketball fans and anyone interested in betting on the NBA. TV networks and sports websites understand that NBA fans love basketball-related content.
That means there's never really a shortage of media for even the most casual fans to absorb. Additionally, many popular networks are pivoting to more gambling content as states continue to legalize sports gambling.
This creates a perfect storm of sorts. There's plenty of basketball and gambling content available for fledgling gamblers who are eager to get their start betting on the NBA.
3. Contests are Entertaining
One of the best ways to improve as a sports gambler is to watch the games you bet on. Watching basketball as a sports fan is one thing.
As a fan, you can be a passive observer and flip on a game here and there to pass the time. However, sports gamblers must be much more involved in the viewing experience. When you're watching games, it's important to be tuned into a team's performance so you can make adjustments going forward.
If the games you're watching aren't compelling, then it's very easy to lose entrance. That's one of the things that makes betting on basketball so entertaining.
Basketball games are fast-paced, high-scoring, and chock-full of highlights and exceptional plays.
Unlike other sports leagues, the NBA offers a great product that even the most occasional viewer can appreciate. For those of you who don't enjoy watching basketball, it might be wise to avoid betting on the NBA.
4. The Star Power is Intriguing
The NBA is a brilliant organization that's run by a very intelligent commissioner: Adam Silver.
Since Silver took over for David Stern in 2014, he's allowed the best part of the league to shine. In other words, the NBA allows its superstars to act like superstars.
Players like LeBron James, Kevin Durant, and Giannis Antetokounmpo are marketed to the best of the league's ability. Their personalities shine through both on and off the court.
This makes it much easier for sports fans to feel attached to the league and appreciate the game.
When passive fans fall start following specific players or teams, they become more involved and feel attached to the team. As a sports gambler, it's important to follow the league with a keen eye.
It's crucial to approach the league like a gambler instead of a fan.
But you need to feel inspired to keep up with the league's biggest names.
5. There Are Multiple Ways to Make Money
Beginners might be surprised to see learn how many ways you can make money on the NBA.
It might not only be true for the NBA, but you can bet on things besides the final score.
This variety can be beneficial to gamblers who are more interested in other aspects of the game.
When betting on basketball, you can place wagers on:
Moneyline
Over-under
Player props
Futures
and more.
Certain gambling sites can be hard to decipher if you don't know what you're looking for. So, before you start placing bets, it's important to know the significance of each of these bets.
6. The Season is Just Long Enough
In my opinion, the NBA season is the perfect length for new sports bettors. The 162-game MLB regular season can often feel too drawn out, and the 17-game NFL season can feel too short.
However, an 82-game regular season gives basketball bettors plenty of opportunities to bet. Learning the ropes and figuring out how to place smart bets will likely take some time. That's why I often advise sports bettors to tread lightly during football seasons. With fewer opportunities to learn from, you can start forcing things and find yourself down a significant amount of money.
I recommend breaking the season down into quarters to help guide you through the learning process.
Consider using the first quarter to learn everything you can about betting on the league.
Once you feel comfortable with the knowledge you've acquired, you can apply it and start placing wagers.
7. It Can Translate to Betting on the NCAA
A significant portion of your sports betting knowledge can be applied to other sports. Once you start learning what certain types of bets mean and how odds and lines move, you'll be able to bet on multiple leagues and contests. However, some knowledge is exclusive to the sport you primarily bet on.
If you bet on the NFL, you might find it easier to win money on college football.
While the leagues are different in some regards, knowing how to analyze stats and results is incredibly helpful for both types of bettors.
Similarly, NBA bettors might find that their skills translate to betting on college basketball. Once again, it will take some time to find your stride when betting on a different league.
But, it can provide you with a decent opportunity to make money outside of the NBA.
Conclusion
Beginners might find it easier to get into betting on the NBA compared to other sports.
There's plenty of content to follow that can help keep you informed as the league excels at marketing its top players. The games themselves are incredibly entertaining, which can help keep new sports bettors engaged.
It's quite easy to get attached to certain teams and players, which can increase the likelihood of analyzing stats and past results.
If you don't want to simply bet on the final score, there are plenty of other wagers you can place. Learning how to make money by betting on the NBA might take a bit of time.
But, an 82-game season will give you plenty of opportunities to develop into a sharp basketball bettor.