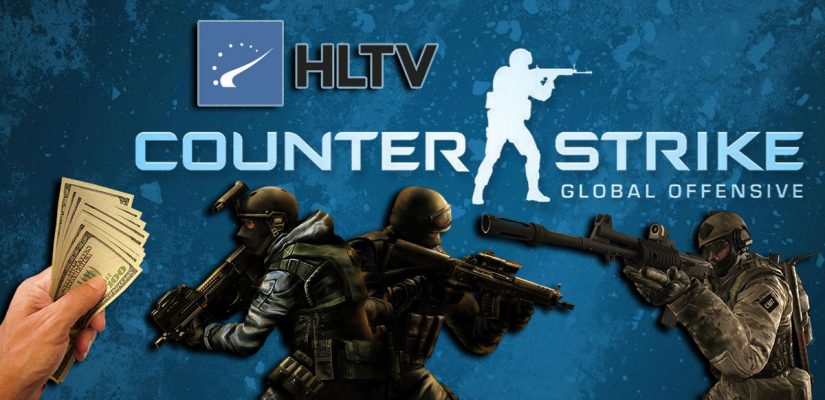 The end of the year is here, boys and girls! We haven't had any notable CSGO matches ever since the end of BLAST Premier World Final. The players, the staff – everyone is on a well-deserved break right now, with organizations doing their best to prepare themselves (and their rosters) for what's to come in early 2022.
The end of each year is when we start asking the tough questions – who were the best teams, who were the best players, who bottled their chances the most…HLTV being the end all and be all of CSGO esports authority will give us plenty of answers over the next month or so. As always, we're referring to their "best CSGO players countdown" that's bound to start soon. Just like last years, numerous bookmakers offer HLTV top players of 2021 betting lines, which is exactly what we're here to discuss!
What are they; are they any good; should you even be interested? All that and more awaits in the remainder of this piece!
HLTV Top Players of 2021 Betting Odds | Betting without S1mple
First things first, in previous years we always had a dead race between two or three players. Last few years, that race was between S1mple and ZywOo.
This year, however, the winner is quite clear.
Natus Vincere are by far the most decorated team of 2021 and their star player S1mple is without a doubt the best CSGO player of 2021.
Everyone agrees on that, even the bookies!
So, what's the point of having HLTV top players of 2021 betting lines then? Well, real money CSGO betting sites found a way to spice things up by removing S1mple from the equation.
The bet we're talking about here focuses on everyone else besides the Ukrainian deity.
It's basically "who's going to place second behind S1mple" betting we're looking at!
Here are the odds:
There are numerous additional options on sites like BetOnline. These are only the ones that actually have somewhat realistic chance of going through. There's no point listing people like NAF, device, and ropz, is there?
Here's Why ZywOo Isn't the Smartest Choice
Let's start off with ZywOo! As you can see, the French superstar is the heavy favorite to be the second-best HLTV player of the year 2021.
He's been in the mix for the top two players for a couple of years already, fragging at the same incredibly high-level year in and year out.
However, is he really the smartest choice to go here?
Is he the player you should invest on your HLTV top players of 2021 betting slip?
Well, while he is the safest bet, he's definitely not the most valuable one… which means he isn't really the smartest choice either.
For starters, the value just isn't there. At -455, you need to invest a ton of money for this to be worth it. And he might not even get it – we'll talk more about it right down below:
The first reason why he might not get the second spot is the fact Vitality won only one event this year. Plus, it was an event which didn't feature S1mple's NaVi.
The second reason is the fact that, despite ZywOo playing well throughout the year, he failed to assert dominance in several key matches in which Vitality ended up being eliminated.
The third reason – there are several better (read more plausible and more valuable) options that you can bet on.
Is Sh1ro the Best Value Pick Here?
What about Sh1ro? At +200, he delivers much better value, but a lot more added risk too. Sh1ro was never among the best two players according to HLTV.
Seeing as his professional career took of very recently.
But, if we're judging by cold hard stats, Sh1ro is a suitable pick for the second spot.
The new clutch minister is here?

sh1ro excelled at clutching in 2021, ending the year with the most 1vX rounds won against Top 20 (101)!

With this filter, it's the highest number of clutches from a player in the past three years! pic.twitter.com/GPrZtsTpYZ

— HLTV.org (@HLTVorg) December 26, 2021
If we're judging based on the total number of titles, than Sh1ro's Gambit outperforms ZywOo's Vitality. They won numerous titles this year, including massive events like IEM XV World Championship, IEM XVI Summer, and BLAST premier Spring Finals.
Most importantly, though, Sh1ro's Gambit was the only team that was consistently bettering S1mple's NaVi.
That could be the key deciding factor in the fight for the second place. If you like Sh1ro's odds, don't sleep on it!
NiKo is not to be Forgotten
Nikola NiKo Kovač is a force to be reckoned with, there's no doubt about it! Together with nexa and cousin hunter, NiKo formed the notorious Balkan connection in G2. They might not have won a ton of events this year, but they were always getting high into the brackets. They'd get eliminated by the likes of NaVi, Gambit, and NiP on several occasions.
We're talking about PGL Major grand finalist here; a player that hardcarried G2 straight into the grand finals. Niko is a super individual, and I really wouldn't be surprised if he gets the second spot… for his PGL Major performances, if for nothing else.
At +350, NiKo offers the perfect balance between risk and value. The BOSSnian star is worth investing in, that's for sure! With that in mind, if CSGO bookies have you interested about these best CSGO player bets, make sure you don't sleep on NiKo!
Is there Room for Another NaVi Player?
NaVi has been the most dominant team this year, there's no doubt in that. They won a ton of events, showed absolute dominance over some of the world's finest, with many prominent industry figures discussing whether or not they've started an era.
With that in mind, could we see two NaVi players stealing the HLTV top players of 2021 awards?
S1mple is undoubtedly the first one… but who's qualified to be his runner-up?
Well, electronic and B1t have been crucial supporters in NaVi throughout the year. If it's going to be someone from NaVi, it has to be between the two of them.
YEKINDAR as a Potent Dark Horse
YEKINDAR has had another splendid year to his name. He had his ups and downs, but we can't argue about him being Virtus.pro's crucial player.
As much as YEKINDAR had a good season, Virtus.pro didn't really do anything notable after winning the very first event of the year,
CS_Summit 7
. While YEKINDAR did play on a surprisingly high level, not just against weaker CIS opponents but against AAA ones, the absence of proper titles and the fact numerous other players have done similar feats (but with more silverware to show off) means we won't see YEKIDNAR as the second pick.
He might be in the top five, though… but that won't get you any money from HLTV top players of 2021 betting campaign.