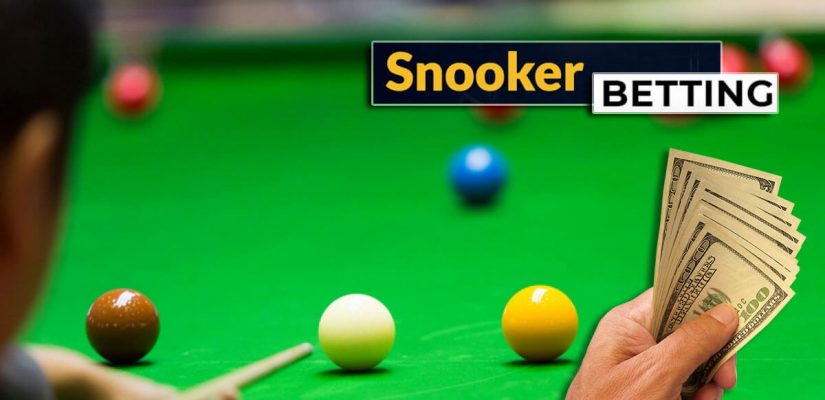 So, you are interested in learning on how to bet on snooker? If you're a seasoned veteran betting on snooker, then you can probably take a pass on our snooker betting tutorial.
Don't know who Mark Selby, Ronnie O'Sullivan, Judd Trump, and Neil Robertson are? You probably need a snooker betting crash course.
You can't leave the great man anything ? @ronnieo147 @CazooUK#CazooSeries pic.twitter.com/3OzN0b5D49

— World Snooker Tour (@WeAreWST) February 16, 2022
However, there might be one or two things that you can take from our snooker betting tips guide. Looking for a new snooker betting site to add to your list? Then TheSportsGeek can help you find one.
Snooker is largely a niche sport, and that's why I like it so much. Like table tennis and darts, there are edges to be had in niche sports that don't get as much volume as the popular sports betting sports.

Oddsmakers are able to develop a sharp line on high-volume events. If you know what you're doing, the best value can be found on the smaller niche sports, hence why betting on snooker is in your best interest.
Snooker has a big following in Europe, though it hasn't gotten traction in North America. Many European countries are involved in the sport, and handicappers take to snooker in these regions. It still dwarfs the handle for European football, though.
Hopefully, there is a day when snooker becomes more mainstream in North America and attract big tournaments. There won't be a Triple Crown event in Las Vegas or Los Angeles anytime soon, but it'd be nice to have a World Snooker Tour event one day.
Your first move is to find a reputable online betting site to bet on snooker. It's best to have two or three online sportsbooks to take advantage of the most favorable odds. Head below to learn how to bet on snooker.
1. Sign-Up At The Best Online Snooker Betting Sites
Not every online sportsbook caters to snooker betting. It is important to get the best out of your snooker experience by using the best online betting sites.
We've deposited, bet, and withdrawn at all of our recommended snooker sportsbooks. You will receive a quality experience and no concerns with deposit safety and payouts at these betting sites.
Our Favorite Snooker Betting Sites
It's also important to play at an online betting site that offers the best options. Some sportsbooks are limited in what they offer, and others have matchups, tournament winners, and even in-game live snooker betting.
Bovada Tops The List of US Sportsbooks for Snooker
For a complete experience that has everything that you need TheSportsGeek recommends
Bovada
. Live snooker betting is not common, but Bovada has you covered for the major tournaments.
Bovada is currently offering a free sign-up bonus that you can use towards a risk-free wager on your first snooker bet.
2. Different Snooker Bets and Betting The Best Value
Snooker wagering multiple ways to get into the game. The easiest and simplest way to get involved in the snooker action is to bet a winner for a tournament. Snooker futures betting allows you to bet who you believe the winner is going to be.
There is favorable value to be had, with the top players in the world often getting good odds to win at plus money. You will regularly find Judd Trump, Ronnie O'Sullivan, and more with attractive odds.
The Triple Crown of Snooker
Note that there are three snooker Triple Crown tournaments. These are the most popular tournaments to bet on and offer the most intense competition. Circle these dates and do your research before betting on your favorite players. Neil Robertson needs to win the World Snooker Championship and UK Championship to complete the Triple Crown sweep after winning the Masters in 2022.
2022 Masters: January 9, 2022 – January 16, 2022
2022 World Snooker Championship: April 12, 2022 – May 2, 2022
2022 UK Championship: November 8, 2022 – November 20, 2022
Snooker is a mental game. Dig deep and research player form, along with recent comments that they've made to the media. Ensure that you do not bet blindly on snooker.

All of the top players are very good at what they do. A slight advantage mentally can be the difference in a tournament.
Along with futures wagering, snooker offers matchup bets between individual opponents. Here you will find moneyline, spread, and total wagering. Like the major sports, the same rules apply to snooker betting:
Moneyline: Select the player you believe will win the match straight up.
Spread: Your player will be required to cover the spread on points. This is most commonly -1.5 or -2.5 points in the major tournaments.
Total: Bet on the total number of points scored between both players, also known as the Over-Under. Matches that have the possibility of being more competitive have higher totals. Totals are set at 5.5 points most of the time.
3. Snooker Live Betting Is Available
Live betting isn't only on the board for popular spectator sports. Snooker has live betting, especially for the notable tournaments and Triple Crown events. This is a tremendous way to get a feel for things before locking in a wager.
Betting Snooker Live Can Provide Invaluable Edges
If you're not confident with a pre-game wager and don't see much value, waiting for the best price and opportunity is sometimes the best way to go. All of the major bets are available, including moneyline, spread, and totals.
There is also the chance to hedge or attempt for a middle on your bet. The hedge with an opportunity for a middle, which is winning both sides of your bet, is one of my favorite uses for live betting.
With the major sports, there is at least half-time betting available. However, you are not going to find it with snooker, so live betting becomes more important to have in your toolbox.
Bovada is a popular and well-respect US sportsbook that has Snooker live betting available.
4. Sportsbooks Do Not Like Bettors That Have Bankroll Management Skills
Bet wisely and do not stray outside of 1-3% of your bankroll for any wager. There is a reason why sportsbooks love bettors that have no self-control and bet carelessly.
Snooker tournaments typically have a big field. It can be tempting to bet the board and wager on whatever is up next.

This is especially true if you lose a few bets in a row and go into "tilt" mode. Avoiding tilt and maintaining your original game plan with bankroll managament is the key to success for betting on snooker.
If you want to only bet futures on a winner of the tournament, then only handicap what you feel is best. Don't get into matchup betting if that's not what your strong suit is. If you are better at examining individual matches, then passing on futures might be in your best interest.