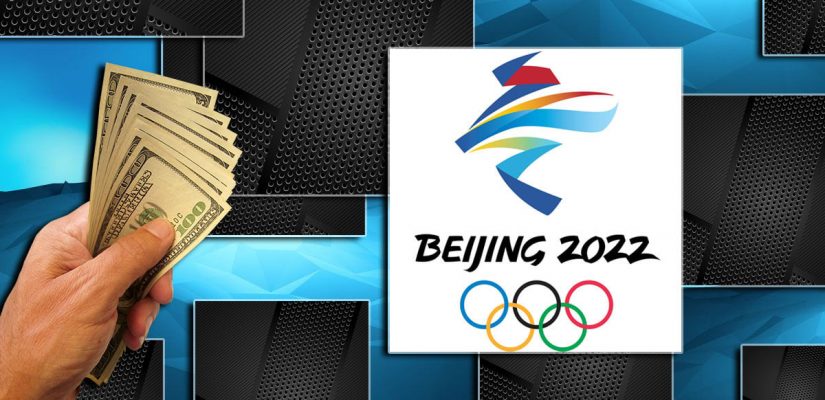 Are you looking to learn how to bet on the 2022 Winter Olympics in Beijing? You've come to the right place, where we will go over how to get started betting on the Olympic Games. This is the perfect Olympic betting guide for beginners and experienced sports bettors.
The Olympics aren't the most popular betting event, but I argue it's one of the better opportunities to make money in sports betting. The obscure sports that typically aren't popular until the Olympics, especially for betting purposes, can result in value if you know what you're doing.
Every rise, every fall, every victory – we're in it together.

Winter Olympic Games #Beijing2022 – 10 days to go. ❄️#StrongerTogether pic.twitter.com/TrRNLfPbiJ

— Olympics (@Olympics) January 25, 2022
Oddsmakers aren't as sharp when it comes to Olympic events, at least the majority of them. Ice hockey is the one where they know what they're doing, but there aren't NHL players participating again.
There are plenty of unknowns without the best players in the world on the ice. I do know that Russia is going to be very good, so there is that. For the other sports, there isn't the biggest volume from the public to establish an extremely sharp line.
With that in mind, betting on the Winter Olympics is something you should consider during this 109-event Olympics in Beijing. TheSportsGeek will teach you how to bet on the Beijing Olympics to give you the best chance of being profitable. Head below for our best Winter Olympics betting tips.
1. Deposit At The Best Winter Olympics Online Betting Sites
TheSportsGeek has compiled a list of the best online sportsbooks that you should consider for your Olympics betting. There are hundreds of sportsbooks online that you should throw in the garbage and not look back. You want to know that your money is safe, you're getting the best value, and perhaps a nice free bet bonus.
Avoiding the scam online betting sites and finding a reliable website that caters to the Winter Olympics should be the foundation. We've confirmed with all of these sportsbooks that they will be offering Olympics betting for 2022 Beijing. Access our best Winter Olympics online betting sites page for more information.
2. Line Shop For The Best Odds
There can be a wide discrepancy between odds in Winter Olympic sports. Some sportsbooks have much better odds than others on the market. You aren't going to know if you're being ripped off if you don't look around at other sportsbooks.
This doesn't mean sign-up for five or six different online betting sites, but looking at a few and having money in the account isn't going to hurt. It could be the difference between a losing and profitable Winter Olympics betting session.
Most people like to look around for the best price before they buy a new item. The same should be true for sports betting. In a game of small edges, getting the best price on the market is imperative.
Keep in mind just because one sportsbook has better odds for one event, doesn't mean that's always going to be the case. For each individual wager, before you lock in ensure you've shopped around online.
If you are looking for more information regarding finding the best value on your bet, check out our comprehensive summary and advice.
3. DO NOT Go All-In On Huge Favorites
This could be the smartest thing you read before betting on the Beijing Games. There are going to be several highly juiced favorites in most disciplines.
Oddsmakers aren't as confident in setting an accurate price in these less popular sports, so they tend to overprice favorites. They know that they're going to see money regardless.
DON'T RUIN YOUR BANKROLL WITH ONE BAD BET
Be smart and don't get caught up in the emotions of a "guarantee" winner. If you want to stay in the game long-term, avoiding heavily juiced is your best game plan.
The overall mindset of a lot of Winter Olympics bettors is going to be, oh, this favorite can't lose look at these odds. Without even knowing the circumstance or who the participant is they'll blindly back somebody.
The better move is to look for the best value. That could mean betting on a favorite, but going all-in blindly on a -500 to -1000 favorite could sink your bankroll in a hurry. Do your homework on who you are betting.
4. Use Multiple Types of Bets
You can find multiple types of bets when it comes to the Winter Olympics. Oddsmakers make it easy to bet on whatever you want.
Don't feel like it's required to bet on the most popular types of bets. One wager I really like is which country is going to win the most medals and gold medals in the Winter Olympics.
GET LONGEVITY FROM YOUR BETS
Consider betting medal count wagers and over/under bets in the Winter Olympics. You have a bet to follow and fun for the duration of the Olympics.
If you just want to feel like you're part of the action and don't want to follow every event, then the medal total bets are a good option.
Bovada also has over-under on medal counts. That is a bet I'm going to take full advantage of before the Opening Ceremony. It's nice to have a bet spread out throughout the entire Olympic Games.
There are also matchup bets that are at your disposal at almost all of the sportsbooks. You will have totals for certain events in Beijing as well. Take a look at all of your options and bet accordingly.
5. Follow TheSportsGeek For Free Winter Olympic Picks and Tips
Going into unknown territory can be a daunting task. The Olympics is often a foray into a new space for sports bettors. TheSportsGeek will be with you along the way providing the best free Winter Olympic picks available online.
We will do our best to provide you with the most accurate information and winning selections throughout the Olympics. Our intention is to save you time and get the most out of your Olympic betting experience. Be sure to bookmark our free picks page, along with the blog for all two weeks of 2022 Beijing.