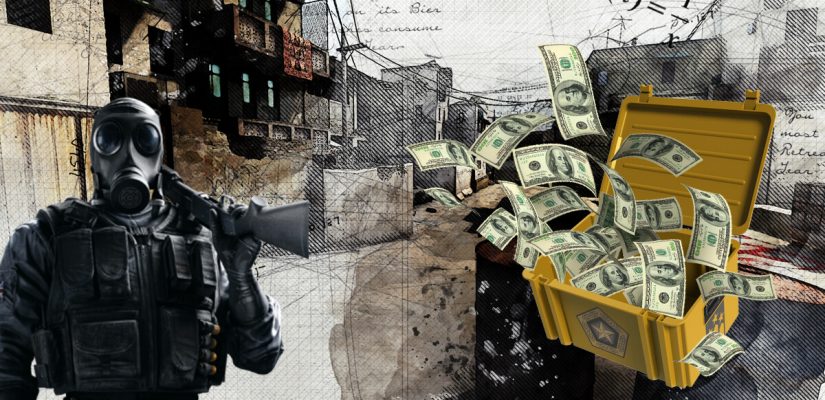 What would you do if I told you mastering CSGO is possible? Would you listen, or would you just wave your hand away, thinking it's just another gimmick?
Well, it's true – mastering CSGO betting is possible, but it's far from straightforward! There's no one size fits all kind of recipe here. Instead, it's a marathon of organized gameplay based on following several strict guidelines.
Still, there's no room for premature celebrations. These guidelines won't bring you tons of money overnight. Mastering CSGO betting is a process, a long-term one for that matter. If you're here for the long run, you might want to keep on reading!
Mastering CSGO Betting | Five Crucial Guidelines
Can these guidelines be used for other markets besides CSGO? Sure – it's basically the same principle that's used for all sorts of sports betting markets, but slightly tailored to best fit CSGO and esports betting in general.
With those words, we're ready to kick off with our list of five key tips for mastering CSGO betting!
Don't Bet Too Much
We have to go don't bet too much as our first and most important tip for becoming a CSGO master! By this, we're not referring to quantity but quality. In other words, we're not saying you should stop betting after you surpass a certain number of bets in a day/week… we're saying you should do that but based on the money you've splurged through.
It's basic bankroll management we're talking about here! Simply set aside a monthly/weekly portion of your money that's going to be your betting bankroll. If you splurge through it prematurely, don't invest more. Wait for the next month/week and do your bidding accordingly.
Research Matters a Lot
This is what the whole esports betting market is based on – research! Pre-betting research has crucial importance, so much that coming into betting adventures without proper research equals an almost certain losing streak.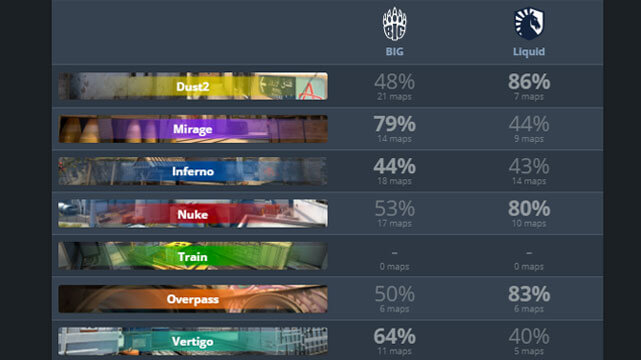 What are the key research factors for CSGO bets? For CSGO, momentum plays a key role, but the likes of individual player form, map pool depth, and positioning are equally important. Those are all the areas you should research on before placing any CSGO bets.
Online Events are Tricky
The CSGO esports scene has been packed with online events over the last year and a half. It's now become a standard; with COVID messing up the plans for major CSGO events, all we can get these days are online events. And, needless to say, betting on online matches isn't ideal. They bring forth more unpredictability, and unpredictability is what ruins CSGO matches.
On the bright side, the likes of IEM XVI Cologne, BLAST Premier Fall Finals, and the upcoming $2 million CSGO Major in Stockholm are all scheduled for LAN play. That's right; we'll no longer be able to complain that online gameplay was the reason we missed our bets.
Don't Slap Too Many Accs
Accumulators are great! They can be entertaining, especially in times where there are simultaneous matches/events going on every couple of hours. But, investing too much in accumulators is a sure way of losing your hard-earned money.
To win an accumulator, you need to win all bets within it. So, let's say you put four matches into your account – you need all four of them to go through. If you miss one, it's all over – you get nothing!
Obviously, accumulators bring forth extra risk, but on the bright side, extra reward too. If you hit 4+ accumulators, you'll get hefty profits… but the odds are stacked more and more against you with each additional match in your accumulator. If you can't control your accumulator investments, it's best to stay away from them for good.
Avoid Betting on Bo1s
Best-of-ones aren't that common anymore. Most of the top-tier CSGO switched to bo3s and bo5 grand finals. But, there are some events that stick with bo1s for the opening round of group stage matches. If you don't like taking unnecessary risks, it's best to avoid betting on bo1s.
The map pool luck of the draw is what typically decides these encounters. Of course, the scenarios vary between teams and their respective map pools, but it's a well-known fact that bo1s bring forth unpredictable chaos… and needless to say, it's something you should stay away from.
Don't combine the fourth and fifth entries! Slapping accumulators on best of ones will push you to the red in a jiffy! You won't even know what happened, and your betting bankroll will be long gone! Take things one step at a time, and lower your profit expectations at the very start. It takes time to get things up and running – profits will come!
Conclusion
As stated in the intro, by following these five steps, you'll ensure long-term profitability. If you came here hoping for a recipe that'd make you rich overnight, you're in for a cold shower. The esports betting industry has earned tons of money from the likes of you, so do yourself a favor and don't come back.
If, however, you are here for the long run, you're welcome to use our tips to your advantage. Profit is bound to follow, sooner rather than later!