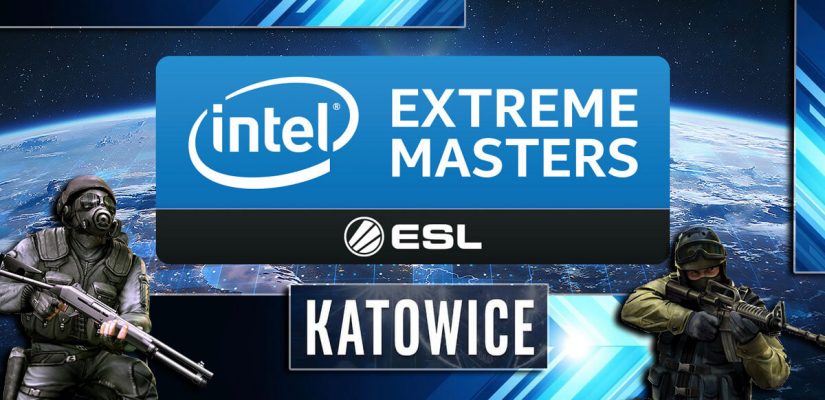 The middle point of February 2022 is for the men! Champions League and IEM Katowice XVI 2022 both start on the same day, February 15th, and they're bringing forth a ton of excitement for fans all over the world.
Of course, we're here for the latter.
The 2022 esports season is just about to kick off and we already have a ton of bets to explore. IEM Katowice early bets are what we're here for, to be more precise, so why don't we check out the basic facts and move onto the stuff that actually matters!
?BREAKING!?

CS:GO's #IEM Katowice 2022 to feature a LIVE audience in the Spodek Arena for the $1.5 MILLION prize pool event ?

Details ? https://t.co/ZFvbS3V1Lq pic.twitter.com/IatUKoRwFz

— Esports (@esports) January 11, 2022
Competing Teams: 24
Dates: February 15th to 27th
Location: Katowice, Poland
Stream: CSGO ESL Twitch
Outright Favorites: NaVi, Gambit
Dark Horses: G2, Vitality, Faze, Virtus.pro
Where to Bet on 2022 IEM Katowice? | Best CSGO Betting Sites
There's a ton of options available for online CSGO betting with real money. You don't have to look far and wide to find a good bookmaker.
They're available left and right, but with certain nuances separating the best from the rest. If you're not comfortable with settling down with anything but the very best, make sure you click on the above-featured link and check out our CSGO betting guide.
Among other useful information, it will explain the basics of placing online bets on CSGO and give you useful tips for finding the right bookie (it also features a list of our favorite betting sites so go check it out asap).
Tournament Format
We're looking at a three-stage LAN event here, a system that both teams and fans can't get enough of… especially in these trying COVID times where we had to make do without LANs for quite a while. But, now that they are back (and feature live audience), the scene is back on track to continue dominating the online betting sphere!
The play-in stage will begin on February 15th and feature a double-elimination bracket consisting of sixteen teams. Opening matches will be bo1, all remaining matches will be bo3. The top eight teams will find their way into the group stage which begins on February 17th. It will feature two groups of eight teams and the same double-elimination format that will leave just three teams from each group with a spot in the playoffs. Group winners will go to the semifinals, while second and third-place teams go at it against each other in the quarterfinals.
Finally, the playoffs begin on Friday, February 25th and will feature a single-elimination bracket with bo3 qf and sf, and bo5 grand finals. Exciting CSGO action from start to finish is guaranteed!
IEM Katowice Early Bets | Outright Odds and Predictions
Here comes the fun part – the actual IEM Katowice early bets that are currently available. Not only can you bet on the outright winner of the event but also on the team to reach the grand finals. The former, of course, is the bet we're most interested in, so let's start analyzing it. What better way to kick things off than with a closer look at the odds?!
| Team | Odds |
| --- | --- |
| Natus Vincere | -118 |
| Gambit | +235 |
| G2 Esports | +300 |
| Vitality | +550 |
| Faze | +1000 |
| Heroic | +1200 |
| Virtus.pro | +1400 |
| Ninjas in Pyjamas | +2500 |
| Fnatic | +3300 |
| Liquid | +3300 |
| Astralis | +4000 |
| FURIA | +4000 |
| Copenhagen Flames | +5000 |
| ENCE | +5000 |
| Entropiq | +5000 |
Can NaVi Win Another Event?
Let's start off with Natus Vincere, the most dominant team in 2021. The CIS champions have won pretty much everything notable that could've been won last year, including the first CSGO Major Championship following a two-year hiatus.
Not only are they the best and most dominant team in the world, but they also have the world's best (and by far, mind you) player too. S1mple is a force to be reckoned with! He's an unbelievable fragger, has impeccable game sense, and is like fine wine – the older he is, the better he's playing. It's as simple as that, pun intended!
But, can NaVi remain dominant for another year? Can they do the impossible and bring CIS another year of nothing but brilliance? Well, things have been heating up in Europe for quite a while, and have resulted in the forming of not one but two outstanding rosters. Both G2 and Vitality are looking mighty dangerous and will pose as real threats to NaVi.
The odds for NaVi to win this competition are not worth it considering the competition.
If you already have your eyes set on investing in IEM Katowice early bets, I recommend staying away from S1mple and the company. At -118, there are far more valuable bets, so make sure you keep on reading!
Are Gambit Really the Second-Best Option?
Why do CSGO betting sites favor Gambit just behind NaVi here? Well, it has to do with the fact Gambit played NaVi in the BLAST Premier World Finals and narrowly lost the grand finale with 2:1 on the scoreboard. Prior to that, Gambit disappointed on IEM XVI Winter, but had several successful campaigns, winning the V4 Future Sports Festival and IEM XVI Fall CIS, and snatching a semifinal spot on the PGL Major in Stockholm.
But, is Gambit really superior to the likes of G2 and Vitality rosters?

Well, obviously, they're not. However, there's a thing called team cohesion and it does mean a lot in professional CSGO. You see, while G2 and Vitality both have superb rosters now, we can't really know for sure just how well they're going to perform. They are still a big unknown and only time will tell if these roster alterations were actually a step in the right direction for both sides.'
That said, Gambit really do have the upper hand here, and if you're considering IEM Katowice early bets, gambit at +235 is a valid option… especially considering their positive h2h statistics against NaVi, who are bound to reach far into the playoffs and clash with their CIS brethren.
Revamped G2 Looking Frightening
Even though the rumors surrounding G2 suggested a complete roster revamp following last year's somewhat mediocre performances, thus far they only brought in m0NESY. Yep, that's the only official signing for this winter transfer period.
However, reports suggest Nexa and aleksib swap is a wrapped deal, though no concrete information has been announced just yet. If the reports are true, we can expect to see more information (and an official announcement) in the coming days.
Since m0NESY's signing is kind of a big deal but a big unknown too, when coupled with the fact that we still don't know who'll be leading the team on this event, it's difficult to suggest betting on G2 to win IEM XVI Katowice next month.
I know the odds look tempting – +300 is pretty solid considering all circumstances… but I just don't think you should take the extra risk here.
We've seen six-man rosters crumble in the past, we've seen new IGL signings take plenty of time to adapt to new surroundings. If nexa stays put and G2 keeps their Balkan trio, then I guess it's fine to go with a low to mid stake here. If he departs, I'd honestly stay away from this one.
Vitality's Superteam Ready for Cheese!
Vitality are surely the biggest winner of the winter transfer window! They signed the remnants of the legendary Astralis roster that won four Major CSGO Championships, dupreeh, Magis, and coach zonic. The marvelous Danish duo, coupled by one of the most experienced coaches out there are bound to lead Vitality to the next level.
If you're looking for interesting yet valuable IEM Katowice early bets, then +550 on Vitality to win the tournament is as good as they come.
The only real threat here is the fear of the unknown. As mentioned earlier, we just can't know how this new Vitality will perform. They'll have plenty of time to regroup, reconsolidate and sync up, but we can't know whether or not it will be enough to stand the test against the likes of G2, Natus Vincere, and Gambit.
But, I do fancy their chances here. They have a proper IGL in apEX, an experienced CSGO veteran that knows the ins and outs of the game and is able to counter the oppositions' plays no matter who's on the other end of the server.
They always had proper fragging capabilities in ZywOo, but now that dupreeh and Magisk are here too, they'll not only prove to be excellent contributors in the fragging department but strategy-wise too. Their utility use is second to none and that should prove to be of crucial importance for Vitality's 2022 campaign.
Can Faze Finally Rise up to the Challenge?
Faze Clan have benched olofmeister once again. This time around, they signed mousesports' ropz, a talented 22-year-old who's been a part of mouz's active roster since April 2017. Even though he's just 22, he's already an experienced veteran and one of the best players out there.
But, what will his arrival do the complexity of Faze Clan's current roster?
I mean, they already have plenty of firepower in rain and Twistzz. Karrigan's IGLing abilities are never in question, but Faze Clan as a team hasn't been a real team for quite a while. They always have exceptional individuals but tend to choke on bigger events… heck, oftentimes on smaller ones too.
While +1000 on Faze to win the Katowice spectacle does seem appealing, it's by no means a safe bet and I just can't see it happening. Mind you, the last event Faze Clan won was way back in October 2020. That's right – 2020, not 2021. It's hard to see them anything noteworthy here considering their poor run of form since then.
They might reach the playoffs, they might even win their first encounter, but going all the way through just doesn't seem plausible right now. I'd love it if they could prove me wrong, but somehow I reckon even ropz' fragging potential won't do them a lot of good… at least not immediately.
Don't Forget About Heroic
The best thing about Heroic coming into this tournament is the fact they haven't made any changes to their roster over the winter transfer period. They still possess the same old roster that had a fairly solid season last year. Even though their form dropped near the end, they still finished fourth on BLAST Premier Finals and almost clinched the PGL Major Stockholm grand finals.
We're looking at a team that has an amazingly solid core. They're consistent but can go head to head with the best of them – these virtues are hard to find these days, especially in Europe (and especially in Denmark, cough cough).
That being said, if +1200 seems fair to you for Heroic to win this one, don't hesitate to invest. Just make sure you don't overdo it. Heroic are good, there's no point denying that, but they will be in uphill struggles against the likes of Gambit, NaVi and perhaps even G2 and Vitality.
Virtus.pro as Potential Dark Horse?
What can Virtus.pro accomplish here? They're always hiding in the shadows, acting like the underdogs and often being labeled as a dangerous dark horse. It's the same for IEM XVI Katowice too. They've been solid last year, but nothing quite out of the ordinary.
They could go through another boom or they could fall back to the shadows behind Gambit and NaVi. The thing is, no one knows which scenario is more plausible.
If you're a fan of high-risk high-reward kind of bets, then betting on Virtus.pro ought to be right up your alley. And who am I to try and talk you out of it. I mean, as long as you bet a low stake, you should be fine with suffering the consequences in case of a premature VP elimination.
Welcome our new CS:GO player – FL1T.#CSGO #GOGOVP pic.twitter.com/BVKE6IZgjP

— Virtus.pro (@virtuspro) October 22, 2021
As you probably know, SANJI is no longer on VP's active roster. He's been replaced by FL1T in late October and has played a vital role in their semifinal run on IEM XVI Winter. Don't get me wrong, reaching the semifinals of the Katowice spectacle wouldn't be a bad thing for them… though it would be a bad thing for you if you end up investing money on their outright winner line.
The first big CSGO LAN event this year starts in roughly a month. It's bound to deliver in all key areas, betting included, so make sure you follow through and invest after reading this piece and doing more thorough research on your own.
Remember, half-baked bets are the safest road to ending up broke!
May the odds be in your favor!