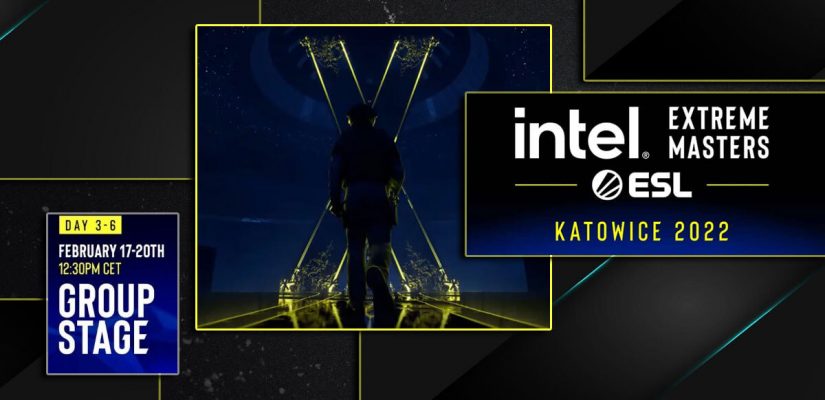 We're all done with the play-in stage. As for our CSGO betting picks, three of them to be more precise, two went through. Both on the first day, mind you! We need to build on that, though, and that's exactly what we aim to do with this IEM XVI Katowice group stage betting preview! There's not a lot of time left – the first group stage matches start tomorrow so we need to get right into the action!
#IEM Katowice 2022 – The Hunt

▶Watch the full event trailer on the @ESLCS YouTube
? https://t.co/cHNWkOFC3K pic.twitter.com/G1vVrynFh4

— Intel® Extreme Masters (@IEM) February 12, 2022
Where to Bet on IEM XVI Katowice Group Stage?
If you'd like to explore IEM XVI Katowice group stage betting odds but have no idea where to start, check out our in-depth guide for betting on CSGO with real money. That's your one-stop place for all things CSGO betting. Not only does it feature a ton of useful information but a fresh list of reputable esports bookies too. It's worth checking out, that's for sure!
Key Facts about the Event
The play-in stage is all wrapped up and we're ready for the group stage to kick off. Eight play-in teams are through to the groups, while the remaining eight have been eliminated.
The group stage features sixteen teams, eight from play-in and eight directly qualified. They are divided into two double-elimination groups and only six of them (three per group) will go through to the playoffs.
The winner of each group goes straight to the semifinals. Teams that finish second and third have to go through the quarterfinals too.
The playoffs start on February 25th, will feature two quarterfinals, two semifinals, and bo5 grand finals.
IEM XVI Katowice Group Stage Betting Predictions
Welcome to the main section of this article. Here, we'll go through both double-elimination groups, give you some opening-round betting predictions and emphasize the teams that should go through to the playoffs.
Group A
Group A is going to be a real treat. We have two teams being taunted as the favorites, Vitality and Gambit, as well as three stellar contenders for the third spot… assuming Vitality and Gambit meet in the upper bracket finals.
OG vs. Heroic is the most valuable match-winner in this group.
OG are the slightest of favorites against Heroic but considering the forms of both teams, the odds should've been much lower on nexa and the OG boys. At the moment, you can get around -110 on OG which is absolutely bonkers considering Heoric's poor form and lack of competitive action.
Vitality shouldn't have any problems with Mouz. Without ropz, this Mouz team just isn't the same. True, they did qualify from the play-in which saw them defeat GODSENT and Entropiq. But, Vitality is a different kind of a beast; a lethal one that won't make a mistake this early on.
ZywOo is no longer the sole star – he's now surrounded not just by experienced but individually brilliant players too. Of course, it will take some time to adjust, but I'm confident in Vitality's ability to win a lot of stuff this year!
What about the bottom part of the bracket?
Gambit is opening up with NiP and VIrtus.pro are set for a clash with CPHF. The latter match could go either way, really. CPHF's moneyline has massive potential and, considering the way they've played thus far, looks like a realistic outcome.
As for Gambit, they won't have any issues with NiP. Remember, device is still nowhere to be seen and I expect sh1ro and the boys to sweep through the Swedes like hot knife through butter!
Group B
Next up, group B! NaVi and G2 are the main favorites. The bracket is nicely poised and these two are likely to meet in the upper bracket finals. Assuming everything goes according to plans, we'll see NiKo fight against S1mple once again! It's going to be another spectacular match, that's for sure!
Well, ENCE is probably the weakest link here, despite beating ENTROPIQ and GODSENT in the play-in. If they lose to ENCE (perhaps when is a better word), they'll against the loser of Astralis vs. FURIA. No matter who loses that one, ENCE are going down and out! The same goes for Fnatic too. Despite beating BIG earlier today, I still can't see them doing anything notable in Poland.
FURIA offers much of the same. They managed to tie together three consecutive wins last weekend but choked as soon as they came up against a proper team, Virtus.pro.
What about Liquid and Faze, then?
They ought to be fine candidates for the third place? Well, they are! I reckon the third-place fight will be between them… and I also reckon Faze Clan will be on the winning end of it.
Liquid didn't really show much on BLAST Premier Spring Groups, despite going to three overtimes. Two of them were against Faze Clan and Liquid ended up losing both of them. If it comes down to these two, Faze Clan will steal the third place.
If G2 or NaVi stumble, though, Faze could face issues as they aren't really the best against AAA teams. They're consistent against the rest of the pack and that's their biggest strength right now. Hey, who would've thought I'd end up using Faze and consistent in the same sentence…
The Wrap Up
This is it for our IEM Katowice group stage betting predictions. Hope you've found what you were looking for.
Also, don't forget to check out our esports picks section. Lots of CSGO and LoL stuff are there so make sure you drop by from time to time.