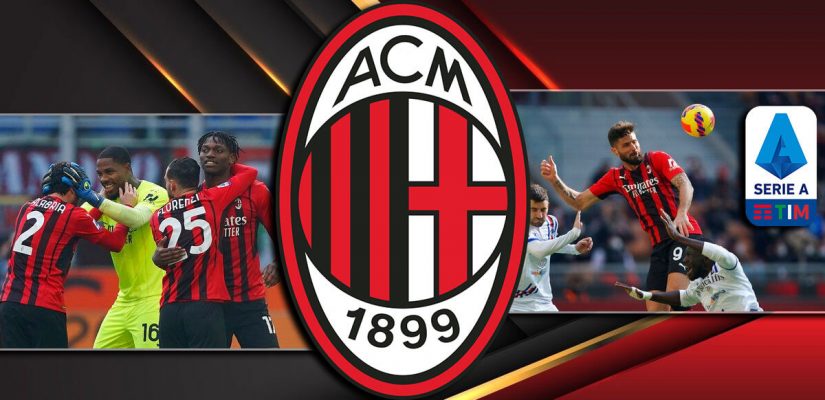 At the moment, AC Milan is at the top of the Italian Serie A! Ibrahimović and the company are currently holding 56 points whereas their biggest rival Inter is at 54. The thing is, Milan have played two additional matches; 26 fixtures compared to Inter's 24. So yeah, even though AC Milan are on top, Inter are still favored to win the league as they can go four points ahead after they play their 25th and 26th match.
Others aren't far behind either, which further complicates outright winner Serie A betting. Plenty of lines are available on soccer bookmakers across the globe, some of which offer quite the value. To find them, we must take a closer look at the current state of affairs in the league and the key title contenders!
Where to Bet on Serie A?
Let's start off with the basic stuff – where can we partake in Italian Serie A betting? It's one of the biggest soccer leagues in Europe so it's no wonder online sportsbooks go out of their way to properly cover it.
That said, if you're just starting out and you're not sure where to find good Serie A betting lines, a quick look at the following bookies will answer all your questions:
Serie A Betting | Who's Still in the Race?
Who's still in the title race? Which teams still have theoretical chances of winning the Italian league? Well, let's move away from theory and focus on realistic chances. If that's our point of view coming into this outright winner Serie A betting preview, then we can focus on five teams. Yep, these five:
Mind you, outright Serie A betting odds are available on other teams too, but these five are the most realistic options.
But, which of them possesses the optimal risk/value ratio?
Which of them has the best chance to win this season of Italian Serie A? Let's find out!
Inter Still the Main Favorite
Unsurprisingly, Internazionale are still the main favorites! Even though many thought they won't contend for the title after losing Romelu Lukaku and Achraf Hakimi, Inzaghi's Inter is still going strong! Edin Dzeko is proving to be the decisive factor in both scoring and assisting, with the likes of Lautaro Martinez and Hakan Chalhanoglu doing exceptional things too.
Even though their latest spell of matches isn't ideal (a loss, two draws, and a win), Inter are still within touching distance of the top spot. More precisely, they're not just in touching distance but they'll probably going to be on top after they reach AC Milan's number of played matches. So yeah, the question isn't about whether or not Inter can catch up to Milan over the next few weeks.
That's almost certain, even if Inter doesn't get back to full 100% after these rough couple of matches. The question will be about whether or not Inter can keep their consistency in check as Serie A reaches its final stages.
I for one think the Italian Serie A title race will be much tougher than most people think.
It won't go down between just Inter and Milan but Napoli too. Juventus, Atalanta, Roma, and Lazio will fight for the last spot leading to Champions League football next season.
Can AC Milan Win the League?
Here comes the focal point of this piece – can AC Milan win the league this season? Or better yet, can AC Milan bring you a hefty +500 return on the outright winner Serie A betting line? Well, hear me out:
A lots of thrills! The match between @OfficialUSS1919 and @acmilan ends in a draw. ❌?#SalernitanaMilan #SerieA? #WeAreCalcio pic.twitter.com/Dqiab3cchR

— Lega Serie A (@SerieA_EN) February 19, 2022
Even though they've set their feet onto the top spot just recently, AC Miland aren't in better form than Inter. The only reason why they're on top is the fact they played more matches than their direct challengers… Well, that and the fact Inter's latest four matches haven't been all that good either.
Over the last five, both Inter and Milan have the exact same number of points – two wins, two draws, and a loss. Individually, we have to point out Inter has a much deeper squad. They're a bit on the older end, though, but I guess the same thing can be said about the likes of Ibrahimović and Giroud too, who are leading Milan's goalscoring efforts this season.
And while I do believe Inter will manage to close this season out with the title, I also reckon there's nothing wrong with betting on Milan to steal the show. At +500, you can't argue with the value here.
Just make sure you don't invest too much money, though!
What About Other Challengers?
As mentioned earlier, the likes of Napoli, Juventus and even Atalanta still have some chances of domestic silverware this season.
Atalanta is currently at 44 but has two matches in hand so they could realistically reach just six points off the top spot. Juventus is at 47 but have already played 26 matches and don't really stand as a viable option, really.
As for Napoli, they're currently in third, one point behind inter but with an extra played match. If you're looking for more risk here… if you're looking for Seire A betting lines other than outrights on Milan and Inter, then Napoli is the sure way to go!
Not only are they right there in terms of points, but they're also sporting the league's best defensive record and aren't too bad in the offensive part of the equation either! With prolific individuals like Mertens, Insigne, and Zielinski (let's not forget about Victor Osimhen either), the current Napoli team looks mighty.
That'd be all for today, folks! Join us again next week as we continue our intricate soccer betting coverage!