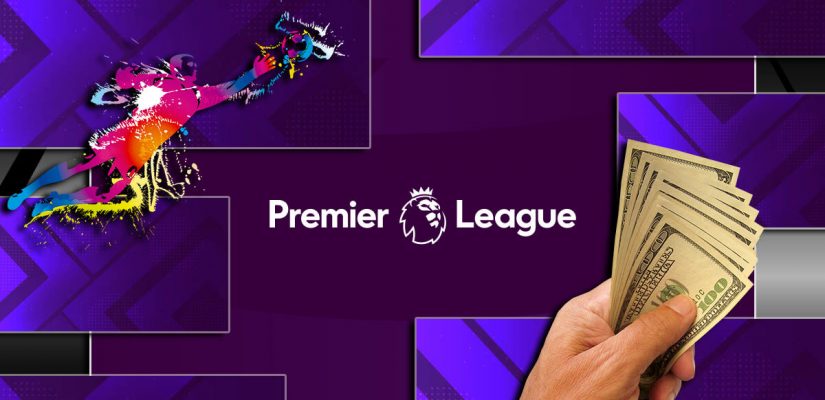 Roughly 24 Premier League matchdays are behind us. I said roughly because some teams have 25, some have 23, and some even have 22.
It's been a wild ride, this season:
But there are still fourteen(ish) fixtures to go for most of these teams. With Manchester City currently nine points ahead of second-place Liverpool, can we call the Premier League title race finished? True, Liverpool does have a match in hand and is likely to cut the deficit to six points against Norwich. But still, considering the way City have been playing all season long, does Klopp's Liverpool stand a chance? Or, better yet, should you bet on Liverpool to take the ePL title this season because the value on them has to be packed?
All that and more awaits in the remainder of our Premier League title race betting predictions!
Premier League Winner Betting Odds
Soccer bookmakers still allow you to bet on five potential ePL winners. Alongside Man City and Liverpool who are leading the charge, you can also bet on Chelsea, Arsenal, and Manchester United. But, let's be real here – Arsenal and Manchester United have been out of the title race for a long time already.
Here's a quick look at the odds before moving on to the next segment:
Premier League Title Race 101
Premier League outright bets are still available on numerous online sportsbooks. Hurry up, though, as they won't be around for much longer. We're not talking days here, but the above-featured lines will be closed in the next couple of weeks.
That said, let's see is this year's Premier League title race still worth betting on!
Manchester City Running Away with it
One thing is certain – Manchester City are slowly getting away with it! They're currently nine points above Liverpool, though they did play an extra match. But still, even if the total difference comes down to six points, with roughly thirteen fixtures to go, it's not impossible to see someone else take the title off Pep's City.
Pep Guardiola when asked which team he thinks can beat #MCFC in their current form! ?

— Sky Sports Premier League (@SkySportsPL) February 16, 2022
Is that likely, though? Well, I'd say it is… especially considering Liverpool's offensive brilliance in the form of Jota, Salah, and Mane.
City is a beast of a team, no doubt about it. They have one of the deepest rosters out there, one of the most diverse ones too. Pep has gathered a ton of players who can play different styles of play and quickly adapt to new settings.
He always leaves the opponents guessing, and that's what has helped him climb the top of the food chain seemingly effortlessly.
Liverpool Hoping for a Perfect Run
But, if we're talking raw value, then surely Liverpool is the team you should bet on. If you're interested n the Premier League title race this season, it's most likely because of Liverpool's ability to continuously be close to Manchester City.
For a while, the same could've been said for Chelsea too.
But as time went on and their star striker Lukaku continued to post sh*t on social media, Chelsea just weren't able to keep up. No worries, we'll talk about Chelsea's Premier League title race down below. For now, let's focus our attention back to the Merseyside team.
What makes Liverpool so dangerous?
Well, a lot of it comes down to Jurgen Klopp. The German strategist has already done wonders with Liverpool and he isn't afraid of doing plenty more! He has the knowledge, the expertise and the know-how to push Liverpool into another double-title run this season. Heck, even
Mbappe now wants to join Liverpool
because of Klopp!
At +600, this bet possesses a ton of value, especially if Liverpool defeats Norwich and cuts the difference to just six points.
Is Chelsea too far Behind?
Now let's get to the fun part! Is Chelsea out of the Premier League title race already? Remember, at the very start of the season when people noted them as the main favorites? Well, they're far from that… they couldn't be any further, really. A poor run of form coupled with inconsistency and inability to profit from their goalscoring chances is what led Chelsea to where they are today.
At the moment, Chelsea are in third with 47 points.
That's sixteen points off Manchester City, but with a match in hand. Chelsea have fourteen more matches to play, but there's no realistic chance they'll manage to catch up. Even though the odds on them to win the Premier League title race seem superb, it's just not worth the risk.
Other Premier League Outrights
Betting on the Premier League winner isn't the only outright line you can place on the ePL.
There are several additional lines, focusing on teams to reach top four, top six, avoid relegation, and, of course, the Premier League top goalscorer.
Let's start off with the latter, shall we!?
ePL Top Goalscorer Totally One-Sided
Soccer bookmakers also offer bets on the Premier League goalscorers. The top goalscorer lines always catch a lot of drift so let's take a look at the odds before diving in deeper!
Within these six potential ePL top goalscorers are three Liverpool players. Heck, Liverpool's Salah and Jota are leading the pack for crying out loud.
Talk about one team possessing all the necessary offensive arsenal and still ending up nine points short of the top spot. Goals-wise, Salah is by far the best goalscorer in the league with sixteen goals to his name. Diogo Jota, another Liverpool player, is second with twelve, followed by City's Raheem Sterling with ten.
Obviously, Salah is the ideal option here, but if you love taking risks, opt for Diogo Jota. At +800, you can't really argue with the value here.
Premier League Top 4 Finish
Let's look at the odds first:
There are several additional lines but these are the realistic options.
Of course, one name stands out right off the bat – Manchester United.
They have a superb team, they have Cristiano Ronaldo and they're injury-free, for the most part. What's stopping them from reaching the top four and snatching Champions League football again next season?
Well, nothing but themselves, really.
If they can just get a bit more consistency going; if they can stop dropping points against Southampton and Burnley, they'll surely finish fourth. Of course, we can't count Tottenham and Arsenal out just yet. They're both behind United at the moment (four and seven points, respectively), but they have three matches in hand.
Tottenham's hot and cold run won't get them far though, which is why Arsenal is United's number one contender for the top four finish. But, if you love the Red Devils and you're interested in an ePL outright, United to finish top four at +187 offers the perfect mix of entertainment, risk, and reward!