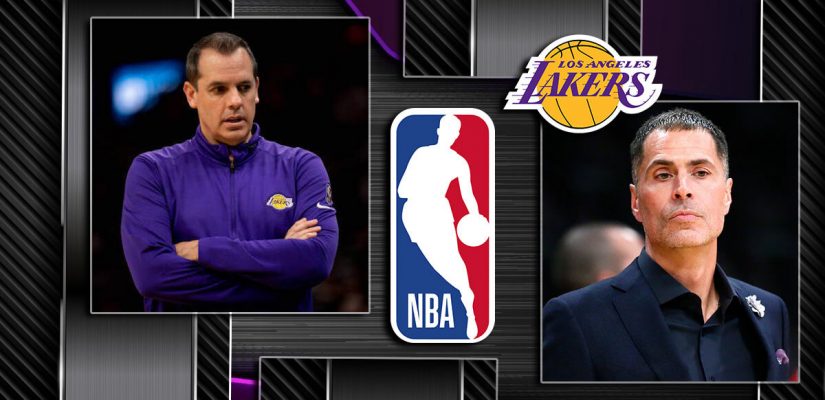 The Los Angeles Lakers have a long and storied history. This team is a near-perennial championship contender, and they've been a mainstay in the Western Conference playoff since the Buss family bought the team in the late-1970s.
Suffice it to say, the 2021-22 iteration of the Lakers didn't at all live up to the lofty expectations laid before them before the season began.
LA opened as a popular pick to win it all at a variety of NBA betting sites last summer. The mega-trade that brought Russell Westbrook to LA was viewed, by some, as a move that would vault the Lakers back into title contention.
To say they fell short of those goals would be quite an understatement. As of this writing, Los Angeles is riding an eight-game losing streak. They haven't won since March 21st. Their next win may not come until this fall. Not only will the Lakers not win the NBA championship this season, but they won't even qualify for the play-in tournament. Two-thirds of the Western Conference qualified for postseason play. Despite opening among the betting favorites to win a title, the Lakers couldn't even crack the top-10 in their own conference.
It's fair to assume a lot of sportsbooks have made quite a bit of money this season on optimistic pr0-Lakers bettors. As the NBA's flagship franchise, the Lakers are always a popular bet. When they fail to live up to expectations, bookmakers tend to do pretty well for themselves.
If you were one of the unfortunate souls that put a few bucks down on the Lakers to win it all this season, don't fret.
BetOnline is giving you the chance to win some of that cash back. Not only can you bet on who will replace Frank Vogel on the bench next year, but you can also wager on whether general manager Rob Pelinka survives in his job through the offseason.
Will the Lakers Fire Rob Pelinka?
Rob Pelinka is still fairly new to this whole "basketball executive" thing.
He actually first gained notoriety as Kobe Bryant's agent, which gave him an obvious link to the higher-ups in the Lakers' franchise.
In addition to Kobe, Pelinka also represented the likes of Derek Fisher, Eric Gordon, Carlos Boozer, Buddy Hield, and a few other notable names.
In 2017, though, Pelinka ditched the agency gig to become the Lakers' new GM after Magic Johnson departed and Mitch Kupchak was relieved of his duties. Pelinka likely had little to do with LeBron James' decision to sign with the Lakers in the summer of 2018, but, I suppose, he can still take credit considering it happened under his watch.
Pelinka became the Lakers' president of basketball operations in 2020, shortly before the team won a championship that fall in the bubble. Despite the fact that he helped build a championship-winning roster, he still only finished seventh in Executive of the Year voting that year.
Disastrous 2021 Offseason
In most years, the Lakers build themselves. This is the glitziest and more attractive free-agent destination of them all. It doesn't take a roster-building mastermind to put together a competent Lakers team. However, it does take a true hack to methodically dismantle a championship-winning roster and reduce it to one of the worst teams in the league in the span of two years.
After surrounding James and Anthony Davis with a solid group of shooters and defenders, Pelinka has seemingly worked over the past couple of offseasons to completely change the team's identity.
Magic Johnson airing out all the dirty laundry with the Lakers pic.twitter.com/sbxSfXlTXr

— Piñata Farms ? (@pinatafarms) April 4, 2022
The ill-fated Westbrook trade is the most infamous example of a major move gone wrong.
But let's not forget the group of washed-up old players the Lakers signed last summer, too.
Rather than surrounding their stars with decent role players, Pelinka decided to add Carmelo Anthony, Dwight Howard, Rajon Rondo, Avery Bradley, Trevor Ariza, and a few other borderline useless pieces.
The 2021-22 Lakers are, truly, the Rob Pelinka Lakers. Despite their championship odds, the results were horrendous. Los Angeles is currently 31-49, and there's a decent chance they'll finish the season with 31 wins. They were eliminated from postseason contention earlier this week.
In reality, though, the Los Angeles Lakers' playoff hopes were dead before the season began. Westbrook was never going to be a logical fit on a team with LeBron and AD. Loading the roster with aging players wasn't going to help the Lakers become a competent defensive side, either.
Will Pelinka Get Fired?
Head coach Frank Vogel is on the chopping block. After Sunday's season finale, the coach that led the team to the championship less than two years ago will almost surely be fired. The coaches are always the scapegoats when things go wrong, for better or worse.
Vogel deserves his fair share of the blame, but the real issue with the Lakers this year was Pelinka's calamitous handling of the 2021 offseason. Pelinka should have been fired yesterday, but it sounds as though his job is safe…for now. The Buss family relies heavily on the guidance of Kurt Rambis, for some reason. Based on reports, it sounds like Rambis is still of the belief that Pelinka is the right man to lead the franchise into the future.
Should Rob Pelinka's Lakers tenure be over and done with? No question. Will it?
Of course, what Pelinka does with his own messy roster this coming offseason is likely to determine whether he survives beyond the 2022-23 season.
That said, you can still get pretty appealing +130 odds on the Lakers to retain their GM through the upcoming summer.
As of now, betting against Pelinka to be shown the door looks like the best option here. Bet on Rob Pelinka's Lakers career to continue into next season at +130.
Who Will Replace Frank Vogel?
One bad season was enough to get Frank Vogel fired. Title-winning coaches typically get a longer leash in American sports, but the Lakers were such a failure that the team simply couldn't afford to keep the status quo.
So, Vogel will almost surely be unemployed by this time next week.
Plenty of recently-burned Lakers fans will tell you Frank Vogel stinks, but there is a reason he's found success everywhere he's gone. It's easy to forget now that he helped lead this team to its first title in over a decade, but Lakers fans have high expectations. That's a nice way of saying they're quite spoiled.
So, once Vogel is shown the door, who will come in to replace him on the bench?
David Fizdale (+300)
If David Fizdale gets the job, it won't be the first time he'll have coached the Lakers. Fiz took over briefly this past season when Vogel entered the health and safety protocols. Just about everyone in the entire NBA tested positive for Covid at some point earlier this winter.
The Lakers went just 3-9 in the 12 games Fizdale coached, which probably isn't a surprise because the Lakers were awful.
Fizdale has a career record of just 82-145 as a head coach, with stops in Memphis and New York before he came to LA as an assistant. That overall record is largely skewed by a horrendous 17-65 showing in his last season with the Knicks, but success has been elusive for him in the main job thus far.
The Lakers are expected to part ways with Frank Vogel after the season.

Possible Vogel replacements:
– Quinn Snyder
– Doc Rivers
– Mike Brown
– Steve Clifford
– Kurt Rambis

Via @JakeLFischer pic.twitter.com/7XHfcOKU3D

— NBA Retweet (@RTNBA) April 5, 2022
The Lakers deciding to promote from within would make sense, but I could also see LA wanting to wash its hands entirely of what happened this season. If Vogel gets canned, don't be surprised if his entire staff follows him out the door. I'll pass on Fizdale's +300 odds.
Quin Snyder (+450)
Earlier this week, it was reported the Lakers could have interest in Utah's Quin Snyder and Philadelphia's Doc Rivers as Vogel's replacement.
Snyder has found a ton of success with the Jazz, but he may wear out his welcome in Salt Lake City unless the team makes a deep playoff run this spring.
Rivers, meanwhile, could suffer the same fate if the Sixers once again fall short in the playoffs.
Of the two, Snyder would be the wiser choice.
He has proven to be a versatile coach since taking over in Utah several years ago, changing the team's offensive style a number of times since his arrival in 2014. He also has Lakers ties after serving as an assistant coach in LA during the 2011-12 campaign.
I'm not sure Snyder is a lock to be fired by the Jazz, but if he is, don't be surprised if he winds up in Los Angeles. Snyder at +450 looks like an amazing value among the Frank Vogel replacements.
Doc Rivers (+475)
Rivers won a title with the Celtics in 2008, but he seems to be coasting off of that championship to this day. Doc helped turn the Clippers into a perennial playoff team, but Lob City was never able to get over the hump. The 76ers may suffer a similar fate, even after their big blockbuster trade for James Harden in February.
Doc Rivers has been mentioned as a potential candidate for the Lakers and Jazz head coaching position, per @JakeLFischer pic.twitter.com/nkE2EyF1nR

— NBACentral (@TheNBACentral) April 5, 2022
Rivers has been a decent leader over the years, and his aforementioned title shows he can capably manage teams full of superstar egos. The Lakers certainly fit the bill. Snyder would be a far superior hire in a basketball sense. Of course, you also can't trust Pelinka or the Lakers' brass to make the logical move, which makes Rivers a compelling value in his own right at +475 to become Frank Vogel's replacement.
Nick Nurse (+600)
The Lakers would do extremely well to lure Nick Nurse away from Toronto.
But why would the Raptors let him go?
He led the team to its only title back in 2019, and the Raps are back in the playoffs again this year.
With such a bright future, I have no clue how or why Nurse would even become available this offseason.
Pass on Nurse's +600 odds.
Sam Cassell (+700)
If the Lakers want to look outside the box, Sam Cassell would be a logical Frank Vogel replacement.
The former NBA champion has interviewed for a number of head coaching jobs in recent years, but he's still looking to get hired for the first time. Cassell has been a long-serving assistant under Rivers in both LA and Philadelphia, and his defense-first mentality would be a welcome fate with the Lakers after their horrific campaign.
If the Lakers are willing to take a chance on a first-time head coach, Cassell looks like a very alluring candidate (+700).
Steve Clifford (+700)
Steve Clifford is another well-respected NBA head coach with ties to the Lakers. He was an assistant during the 2012-13 campaign, which also ranks high among the most disappointing Laker seasons in recent memory. After that, Clifford went on to find success in both Charlotte and Orlando as the head man.
Facing elimination tonight, the Lakers are still expected to part ways with coach Frank Vogel at season's end. Two names most often linked by league figures as potential replacements currently coach other teams: Quin Snyder and Doc Rivers. More at @BR_NBA: https://t.co/ldgWmgZMyu

— Jake Fischer (@JakeLFischer) April 5, 2022
The 60-year-old has endured some health issues over the years, so there's no telling whether he'll want to jump back into the coaching game a season after leaving the Magic. Clifford would also be a good bet to help restore the Lakers' flailing defense, but he wouldn't be the most flashy hire. At the same +700 odds, Cassell looks like a better Frank Vogel replacement bet than Clifford.
Mike Brown (+750)
I don't think even the Lakers are self-defeating enough to hire Mike Brown to coach this team again.
Kenny Atkinson (+800)
Kenny Atkinson did a fine job leading the Brooklyn Nets out of the depths of mediocrity before he was unceremoniously dismissed a couple of years ago.
Now a Warriors assistant:
Atkinson has a reputation for developing young talent and getting the most out of his players. Young talent isn't something the Lakers have much of, however. And, given the stars they have in the fold, it's hard to imagine the Lakers suddenly tearing it all down and going back to square one.
I don't think Atkinson is a great fit for this job.
Terry Stotts (+1000)
Terry Stotts was canned by the Blazers after last season shortly before Portland decided to start rebuilding.
Stotts was a consistent winner in Portland
He's more than qualified to help the Lakers try and turn things around.
The 64-year-old will almost surely pop up somewhere else before his career ends, but I'm not sure the Lakers are a good match for him, either. We can do better at than Stotts at +1000.
Mark Jackson (+1800)
As much as I want the Lakers to talk themselves into hiring Mark Jackson, I'm not sure they'll do it.
Jackson's tenure in Golden State looks worse and worse with each passing year considering how much success the Warriors have found since they replaced him on the bench with Steve Kerr.
For now, I expect Jackson to keep his gig as ABC's lead analyst.
Stan Van Gundy (+2000)
Stan Van Gundy would welcome another coaching opportunity with open arms, but his most recent season in New Orleans didn't end particularly well.
At this point, the last thing the Lakers need is for another season to end with all sorts of drama.
It's Los Angeles, but SVG won't be the Frank Vogel replacement, either.
John Calipari (+3300)
John Calipari is one of the most successful active college coaches in the nation, though his previous NBA stint went terribly.
Coach Cal hasn't been in the NBA since he was a Sixers assistant in 2000.
We have seen a few college coaches make the jump to the NBA in recent years, but I see no reason to believe now is the time for Calipari to make the move.
Mike Krzyzewski (+10000)
Coach K's college coaching career came to an end last week.
There is already rampant speculation that the Lakers could try and coax him out of retirement.
Krzyzewski does have experience coaching NBA players after serving as the head coach of Team USA in recent years, but the 75-year-old appears adamant that he's fully retired at this point.
I'm surprised we haven't gotten a Coach K to the Lakers rumor yet, let's get weird

— Harrison Faigen (@hmfaigen) April 5, 2022
This wouldn't be the first time the Lakers have shown interest in Krzyzewski, but I'll believe he'll un-retire when I actually see it.
LeBron James (+15000)
C'mon man.
#LakersWin pic.twitter.com/Vl3dEJOOHU

— Los Angeles Lakers (@Lakers) March 22, 2022
Who Will Replace Frank Vogel?
The Lakers have no shortage of options at their disposal when it comes to choosing their Frank Vogel replacement. Fizdale is the early leader, but I don't think his chances of landing the job are all that favorable.
He went 3-9 with this very team earlier this year. The Lakers' brass knows what it has in him, which probably won't help his cause.
Both Snyder (+450) and Rivers (+475) are far, far better options if you're betting on the Lakers' next head coach. Cassell at +700 is a fine flier, while I don't mind Clifford at the same odds.
I'll rank my favorite bets to replace Frank Vogel on the Lakers' bench as follows: