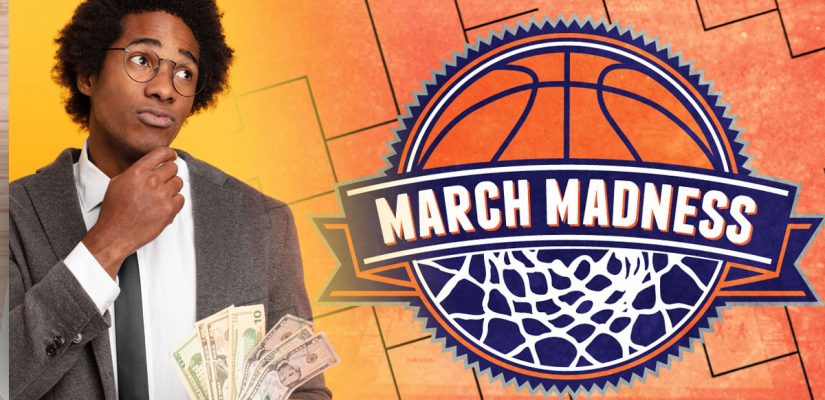 College basketball's biggest event is one of the highlights of the sports calendar. It's an annual tournament that draws millions of viewers, takes place in dozens of venues nationwide, and showcases future pro basketball talent.
Betting during the NCAAB tournament is as big a deal as the bloated TV contracts and sixty-second sound bites afforded the game's future stars. If you've dipped your toe into March Madness betting before, you're probably well aware of what a tough challenge it is for bettors looking to turn a profit.
College basketball game totals betting is an underappreciated way to simplify things.
This type of bet offers a lot more trends and potential betting angles than spread or straight-up bets.
In this post, I explain the ideal situations for betting overs and unders in college basketball's annual March Madness tournament.
Over vs. Under – A Tale of Two Conferences?
Abilene Christian is a small university with a D1 basketball team in an insignificant conference. Since 2018, they've played three games in the tournament. The under won each time, by an average of just under 7 points per game.
The University of Iowa is the opposite of Abilene Christian – it's a big school with a long and storied history in college basketball and plenty of conference clout since it plays in the Big 10. Iowa has played in four tournament games since 2018. The over won all four times, by an average of just under 4 points per game.
What's the difference between these programs? I think it comes down to expectations on the part of fans, bettors, and online sportsbooks.
I could show you a few more examples:
Look at Wisconsin, another Big 10 powerhouse program with a lot of history, where the over won in all three of their tournament games played since 2018. Compare them to Creighton, a storied but small school that's played in three tournament games over the past five years, in which the under won 100% of the time by an average of just under 5 points.
As a rule, be aware that things like rankings and betting lines are heavily influenced by factors that have nothing to do with performance on the court. You can't just blindly back overs for big conference teams and unders for small ones, but it should be part of your handicapping process.
Back Unders in March Madness Day Games
Here's a powerful trend – in March Madness games that end between 1 PM and 6 PM Eastern Standard Time, the under total wins 58.3% of the time. This is going back through the entire modern era of the tournament. Most years, you can blindly back the unders in this situation and turn a profit.
There's some good science – or at least sports psychology – behind this trend.
Lots of these day games are between teams that just finished a game the night before. Though bettor and book expectations are still high, player performance is bound to drop just due to exhaustion alone. As for psychology, any time you have a group of men around the age of 20, you're going to see some huge peaks and valleys in terms of motivation and emotion.
All that junk – fatigue, stress, and a wobbly emotional headspace – stands in the way of success and pushes game totals down.
In the 2019 tournament, blindly backing the under total would have given you a 12-5-1 record, for a 71% win rate. It's not always so lucrative, but usually, it's good enough to deserve some attention when handicapping the NCAAB tournament.
Follow Public Money on First-Half Under Totals
Here's a chalk betting trend that's usually effective during March Madness – when two teams who have gone under more often than over meet in the NCAA basketball tournament, the under wins often enough to suggest a profitable system.
You're looking for two teams with an over percentage under 50, then backing the first-half under total. Going back to the early 80s, the first-half under wins in 58% of these games, leaving plenty of room to account for vig and leave behind a tidy profit. The idea behind this strategy is to take advantage of teams' tendency to pour on the points in the waning minutes of the second half.
The public's opinion of these two teams' ability to put together an over turns out to be correct, but the public is most efficient at picking the first-half totals, due to the unpredictable action in the second half and especially the closing minutes of March Madness games.
Avoid Game Totals Betting on These Games
In March Madness games that feature at least one team in the top-40 in adjusted defensive efficiency, I tend to avoid betting on game totals. I can't find any trend that can be leveraged into consistent success in games involving these powerhouse teams.
What's adjusted defensive efficiency?
It's an advanced stat that separates the big successful programs from the flash-in-the-pan tournament entrants.
points allowed per 100 possessions x national average defensive efficiency / the opponents' offensive efficiency
Going back to the 2012 tournament, just one team that's made the Final Four was outside the top 40 in ADE, and that was the 2018 Kansas Jayhawks, better known for pouring in tons of points than playing efficient D.
If it sounds like I avoid game totals bets after about the Sweet Sixteen, I do. I just can't bet my way around the variance in these games featuring prestigious teams. Look at the 2018-2019 season for a perfect example of how the best ADE teams make game totals betting impractical.
That year's breakout team was Texas Tech, a Big 12 perennial also-ran with very little tournament history which had suddenly and inexplicably become the #1 team in the country in terms of adjusted defensive efficiency. How did the Red Raiders' games go in March Madness?
The over won 5 and the under won 4, with an almost 0 MOV.
Protect your bankroll – avoid game totals and bet another way (if you have to) when a team that's dominant in ADE plays a March Madness game.
Teams to Watch (Game Totals Trends)
Some teams are game totals trends unto themselves.
Consider Louisville – since 2012, the Cardinals have played 16 games in the NCAA basketball tournament. Their March Madness games have gone over 80% of the time, beating the book's total number by an average of about a point. That's a tight window for profit, but it's there.
I can't figure out why Louisville's numbers are consistently set so low, especially when the over percentage is so ridiculously high. It could be the "Duke-North Carolina effect," whereby the betting public perceives those two ACC schools as more powerful than any other team in the conference, so everybody else gets short shrift.
In looking up details about Louisville, another school with a ridiculously high over percentage popped up. Like Louisville, the Purdue Boilermakers play in a basketball power conference but aren't usually considered the best program in that conference. Since 2012, about 85% of their 13 games have gone over, by about a point and a half.
At the other end are teams that consistently turn in under results.
Syracuse, another ACC team, has played in 20 tournament games since 2012, with the under winning 70% of the time, by almost two points per game. The Orange have a huge amount of history in the tournament, and I think the betting public and to some extent, the oddsmakers expect more out of them than they're able to produce. It's also true that Syracuse has shifted to a more defensive style of play than the rest of their ACC members, which could be throwing off the lines and trends a little bit.
Another perennial under total comes from a surprising source – the University of Kentucky. Since 2012, the Wildcats have played in 21 games in March, with the under winning more than 62% of the time. I think this is a clear-cut case of bias; the Wildcats are the most successful college basketball team of all time, and there's a lot of expectations placed on them, with high-pressure situations and media attention coming from game one.
This pushes game totals artificially upward.
Conclusion
Betting on college basketball requires a lot of patience or a huge bankroll. By that I mean the variance in the sport will drive you crazy, even when you do plenty of research, follow trends, and do all the nice line-shopping and bankroll management things like you're supposed to.
When you put together a list of trends and analyze past and present performance, you give yourself a little bit of a leg up against your competition, which (remember) is both the sportsbook and the other bettors at your book.
College basketball is fickle, an ever-changing mass of programs, expectations, and statistics. Mine that massive field of data and you could find your own profitable trends to make the sport's famously long season more bearable.