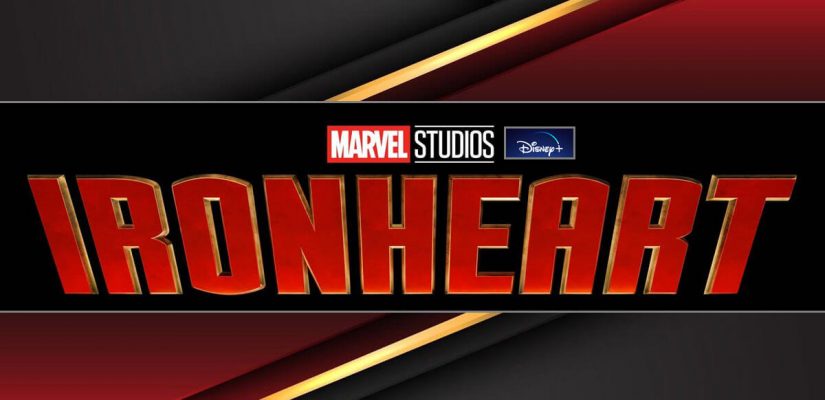 When it comes to pop culture and entertainment, you'd be hard-pressed to find a brand more celebrated than the Marvel Cinematic Universe.
Disney has been pumping out Marvel titles at a blinding rate for over a decade, weaving numerous superhero tales into a single overarching story. Now that Kevin Feige and Co are in phase four of the MCU, we're beginning to see original Avengers characters retired and new names are introduced.
The transition is taking place over the course of dozens of films and series on Disney+. Here's a list of just some of the Marvel projects scheduled for release over the next two years or so:
Once again, the wager asks whether various characters will appear on the screen. Bettors are tasked with overanalyzing official footage (such as trailers) and combing through every casting announcement, press release, rumor, leak, or spoiler shared in online forums and social media.
The further out we are from the film or series' release date, the less publicly available information, making for much more challenging predictions. That's why futures bets payout the most money!
Even with limited data early on, fans who follow the Marvel Cinematic Universe closely and are familiar with source material from the comics will have an advantage in finding betting value. Understanding the general themes and trends unfolding in the MCU can be enough to make a difference.
Black Panther 2: Wakanda Forever
Speaking of the limited information available, Ironheart fits the bill perfectly. All we know about the show is that
Riri Williams / Ironheart – who Marvel calls a "genius inventor who creates the most advanced suit of armor since Iron Man" — will be played by Dominque Thorne,
the character will make her MCU debut in Black Panther 2: Wakanda Forever, and
season one of the subsequent Disney+ series consists of six episodes.
A formal release date for Ironheart has yet to be announced. Black Panther 2 drops on November 11, 2022, so it'll debut shortly after that date.
There haven't even been many casting announcements. Besides Dominique Thorne – the main protagonist of the series – Anthony Ramos is the only actor attached to the project. They're the only two names on IMDB – and Ramos's character is undisclosed!
If we're to find any value, we'll need to rely on rumors, leaks, and what we know about Phase Four of the MCU.
First, let's study Bovada's Ironheart betting lines and see if they provide a glimpse of what to expect from Disney and Marvel – at least according to the oddsmakers!
Will Any of These Characters Appear in Ironheart on Disney+?
| | | | |
| --- | --- | --- | --- |
| Character | Odds | Character | Odds |
| Shuri | +125 | Dr. Strange | +800 |
| Pepper Potts | +150 | Wasp | +800 |
| Blade | +300 | Wong | +850 |
| Okoye | +300 | Miles Morales | +3300 |
That's a fascinating group of personalities.
We can see that oddsmakers expect the show to explore serious racial themes, perhaps the unique challenges aspiring superheroes of color face. The two characters with the highest likelihoods of appearing in Ironheart will first share the screen with Riri in Black Panther 2.
Then there are odds for Blade and Miles Morales.
Blade is an African American dhampir (half-human, half-vampire) devoting his existence to killing vampires. In previous films, he was depicted as a grittier, more gruesome, and violent anti-hero than one might expect from a Marvel show on Disney+.
Miles Morales is of mixed race with Black and Hispanic parents. In a parallel universe, he becomes a variant of Spider-Man after Peter Parker dies – as shown in the animated film Spider-Man: Into the Spider-Verse.
I believe much of Riri Williams's experience as a Black woman in America, trying to take her place as Tony Stark's successor, will be central to the story. In that case, it makes sense for the writers to give the main character some minority allies in the superhero field. The two Wakandans – fresh off meeting Williams in Black Panther 2 — are rightfully favored above Blade and Miles.
Most of the remaining options are included due to their abilities to teleport or mess with time/reality. They could pop up at any time for more consequential multiversal reasons not directly linked to Ironheart's primary plot. Dr. Strange, Wasp (quantum realm), and Wong fit this category.
Pepper Potts +150
Then there's Tony Stark's widow, Pepper Potts, at +150 with the second-best odds of making an appearance. She may offer the most compelling betting opportunity of them all.
Ironheart is about a teen genius named Riri Williams, who builds her own Iron Man-style suit while attending MIT – where she was accepted at 11-year-old, of course. A lifelong Tony Stark admirer, the teen reverse-engineered one of his suits and built one of her own using stolen materials from around the campus.
Rather than be celebrated for her brilliance, Riri is confronted for stealing, and she quits school. In the comics, Tony Stark drops in on the teen and eventually gives her his blessing to become a superhero.
However, Tony Stark is dead in the MCU. He succumbed to injuries sustained by using the infinity stones to snap away Thanos and his forces.
So, how will Marvel pass the torch to the next generation's Iron Man?
The only character with the moral authority to give their blessing to an aspiring hero in Stark armor is Tony's widow. I can't predict the show's main villain or what problems Riri Williams will encounter on her journey to become Ironheart, but I understand basic storytelling.
When the time comes for Riri to claim the Iron Man mantle, it will be Pepper Potts' approval that makes the transformation to Ironheart complete.
I also wouldn't be surprised if Pepper gives the young protagonist access to Tony Starks's tools and inventory — so she may continue modifying and upgrading her suits like her predecessor.
Shuri +125
Shuri, T-Challa's genius younger sister, is the betting favorite at +125.
She's slated to appear in the Black Panther 2 and is of a similar level of intelligence as Riri Williams. The Wakandan's knowledge of science and technology is far beyond even the top scientific minds from around the rest of the world.
During Infinity War, she analyzes how Bruce Banner and Tony Starks assembled Vision and politely asks why they hadn't tried a more efficient method. Banner replies, "because we didn't think of it?" Shuri then tells one of the Marvel Cinematic Universe's most brilliant minds, "I'm sure you did your best."

Shuri will get along perfectly with a teenage girl smart enough to be accepted at MIT at age 11, with similar interests in cutting-edge technology and saving the world.
Not only will T'Challa's little sister appear in Ironheart, but she'll also play a crucial role in helping to design Riri's suit.
Okoye +300
According to several sources, it will be Okoye – one of Wakanda's greatest Dora Milaje warriors – who inherits the title of Black Panther.
Since Chadwick Boseman's passing, fans have wondered how Marvel plans to tackle the real-life loss of the franchise's leading man. Rather than recast T'Challa with another actor, writer, and director Ryan Coogler intends to pass the mantle on-screen – possibly in reaction to the character's death. That gives Coogler and Kevin Feige the chance to memorialize Boseman within the movie while advancing the storyline.
As for Okoye, she's the beneficiary of her co-star's controversies. In 2020, The Hollywood Reporter broke the news of an on-set injury suffered by Letitia Wright, who plays Shuri.
Wright was injured in late August while the film was shooting a sequence involving a stunt rig on-location in Boston. At the time, Marvel Studios said Wright's injury would ultimately not impact the shooting schedule of the film.

After the injury, Wright left for London, where the star has been since, while the production shot around her character, Shuri, the sister of Black Panther T'Challa. Wright's Shuri became a fan-favorite breakout in the 2018 blockbuster, which grossed $1.3 billion and won three Oscars. When star Chadwick Boseman died from cancer in August 2020, the character was elevated as the lead of the sequel.
During the break, Wright faced widespread backlash for sharing a video on Twitter questioning the safety of COVID vaccines. Mainstream media outlets accused the actress of sharing "anti-vaccine" sentiments on the Black Panther set in Atlanta. Social media users responded by calling for Letitia Wright's firing and Shuri to be recast.
Whatever her vaccination status, it was at this time that Disney+ pivoted away from handing the Black Panther franchise to Wright. Shuri's role in the film is expected to be reduced, opening a path for Okoye to be crowned the next Black Panther.
What does any of this have to do with Okoye appearing in Ironheart?
Well, if Riri makes her debut in Black Panther 2, I think it makes sense for the newly crowned superhero from that film to make a cameo in the Disney Plus series. Think of how Iron Man was used in Spiderman: Homecoming after the MCU's Peter Parker debuted in Civil War. He was a mentor.
Okoye may not have much screen time, but she'll give encouragement and support to her teenage counterpart. Maybe she'll even help Ironheart survive a battle or two.
Wong +850
I'm intrigued by Wong at +850 because we've recently seen the new Sorcerer Supreme pop up in unexpected places. In Shang-Chi, he squared off against Abomination in a fighting pit. We later learned that their match was scripted as Wong teleported the Hulk's former nemesis away.
What is this guy up to in his free time? Where did he find Abomination? When did they form a relationship? To where did they return?
Then the Master of the Mystic Arts arrives in Spiderman: No Way Home to warn Dr. Strange against casting the spell that brought visitors from other dimensions into the Marvel Universe, potentially breaking reality.
Wong will also play a prominent role in Dr. Strange's Multiverse of Madness, scheduled for release on May 6, 2022. From the looks of things, the timeline issues that began in the Loki season one finale have only gotten worse since WandaVision and No Way Home.
By the time Ironheart debuts, I expect the multiverse to be so fractured and tangled that it affects every story in the MCU. Wong and Strange will constantly zoom in and out of scenes for different productions, making minor adjustments here and there to preserve existence.
It's a long shot, but at +850, Wong's worth it.
You can't overvalue a character with the ability to open portals and travel anywhere in an instant, whenever they please.
Dr. Strange +800
I include Dr. Strange at +800 for all the same reasons I gave for Wong. He's a magician who can teleport and alter reality with his spells. Marvel's Phase Four seems to be centered around the developing multiverse crisis, which will see heroes exploring alternate realities and visitors coming to the MCU from other universes.
I don't see the problems with the multiverse being resolved before Ironheart airs. Even if Strange can undo the damage he caused in No Way Home — plus whatever Wanda is doing with the Darkhold — you still have an infinite number of Kang the Conqueror variants out there battling for supremacy.
The world will be in total disarray by the time Riri Williams dons the Ironheart suit. And that's why I'm willing to consider potential crossovers with characters like Wong and Dr. Strange.