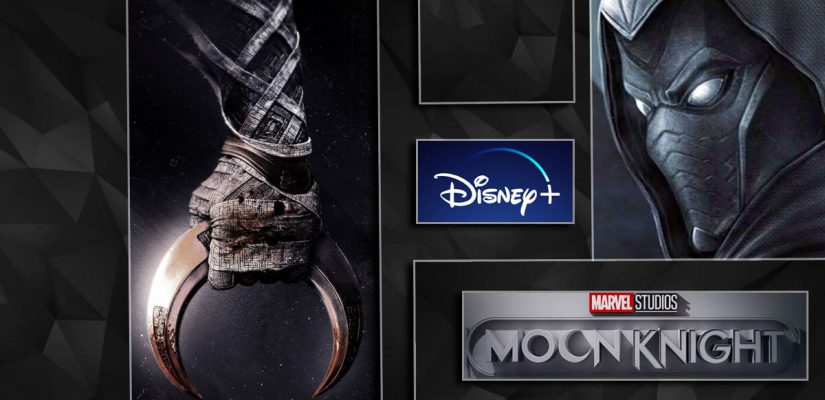 This week, we've been taking a look at the many Marvel and Star Wars markets available at Bovada – one of the best online sportsbooks for entertainment betting.
There are so many projects in the works for Disney's two juggernaut franchises, wagering on entertainment has become less of a novelty. Oddsmakers have so many films, television shows, and societal events to tap for inspiration; on a given day, the volume of entertainment betting opportunities rivals some major sports.
Right now, Bovada is offering odds for
five Game of Thrones: House of Dragons wagers,
five Marvel specials (Moon Knight, Ironheart, Ms. Marvel, Secret Invasion, and She-Hulk),
three Star Wars Disney + props (Ahsoka, Andor, and Obi-Wan Kenobi),
and dozens of lines for awards shows, celebrity relationships, and reality TV.
Each of the Star Wars and Marvel blogs we've published this week highlights a set of entertainment futures dealing with whether various characters will appear in an upcoming Disney+ series.
The trend continues on this page as we turn our attention to Marvel's Moon Knight, a six-episode series set to premiere on the Disney streaming service on March 30, 2022.
Who is Moon Knight?
First thing's first – whenever we're handicapping a film or television series, it's best to start with whatever official footage has been released. One can learn a lot about the basic themes, tone, and plot of the show, carefully examining trailers.
Marvel has released two Moon Knight trailers so far – the most recent debuted during the Super Bowl.
First Moon Knight Trailer:
Super Bowl Trailer:
Even if you've never read a Moon Knight comicbook, the trailers make it very clear that this series is centered around a character suffering from Dissociative Identity Disorder.
Oscar Isaac is shown fighting to stay awake and appears to be losing his mind in a feeble attempt to suppress his other personalities. And since the show deals with DID, we see lots of shattered mirrors – Hollywood's go-to method of portraying fractured and confused minds.
"Moon Knight follows Steven Grant, a mild-mannered gift-shop employee, who becomes plagued with blackouts and memories of another life. Steven discovers he has dissociative identity disorder and shares a body with mercenary Marc Spector. As Steven/Marc's enemies converge upon them, they must navigate their complex identities while thrust into a deadly mystery among the powerful gods of Egypt."
A More Brutal MCU
Based on interviews with the upcoming series' cast and MCU boss Kevin Feige, Moon Knight will have a much darker, much more violent tone than the rest of the Marvel universe. "He's brutal," Feige promised in an interview with the entertainment blog Empire.
"It's been fun to work with Disney+ and see the boundaries shifting on what we're able to do," the Marvel mastermind continued. "There are moments when Moon Knight is wailing on another character, and it is loud and brutal, and the knee-jerk reaction is, 'We're gonna pull back on this, right?' No. We're not pulling back. There's a tonal shift. This is a different thing. This is 'Moon Knight.'"
I think we can use that information when determining which characters have the best chances of appearing on the Disney+ series. Some superheroes fit better in the more lighthearted comedic MCU; they aren't likely to debut in this grittier "brutal" wing of the Marvel universe.
Guys its the first look at khonshu pic.twitter.com/zsRIvWzrUK

— moonknight (@cmbmasters) February 15, 2022
From what I can gather from early reports and rumors, Moon Knight and this new paranormal sector of heroes and villains will exist mainly in their own bubble, with occasional crossovers for special events. Unfortunately, most of our betting options come from the more child-friendly MCU.
When assessing the odds, I assume that any of the following characters appear on Moon Knight, it will happen in a mid-credit scene after the season finale – with a bit of wiggle room for a quick "blink, and you'll miss it" cameo in the first couple of episodes.
Think Brody in Falcon and the Winter Soldier or Daredevil in Spider-Man: No Way Home.
I don't expect any of the characters listed below to be involved with the main plot. I doubt they'll even be featured in a "side quest" episode — where the guest star shows up to help the protagonists find some artifact or solve a minor problem before sending them back to the central storyline a bit more prepared for the challenge.
Will These Characters Appear in Moon Knight on Disney+?
| | | | |
| --- | --- | --- | --- |
| Character | Odds | Character | Odds |
| Scorpion | +350 | Doctor Doom | +2000 |
| Maria Hill | +400 | Spider-Man | +2000 |
| Punisher | +400 | Venom | +2000 |
| Dr. Strange | +650 | Wonder Man | +2000 |
| Taskmaster | +800 | Yelena Bolova | 2000 |
| Bullseye | +1000 | Iron Man | +3000 |
| Scarlet Witch | +1200 | | |
Punisher +400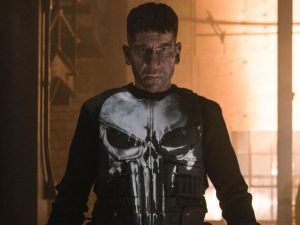 My top pick to appear in Moon Knight would be someone like Blade or Ghost Rider – characters whose powers are supernatural or related to religious doctrine (ex. Ghost Rider is possessed by a demon who gives him his powers). Most Marvel heroes we've seen on the big screen thus far have technological, scientific, or extraterrestrial explanations for their abilities.
In the comics, Moon Knight interacts with many of the classic Marvel superheroes featured throughout the MCU. The reason I think the Disney+ series will be different is, once again, a matter of what Kevin Feige called "tonal shift." The executives might not want beloved characters from family-friendly franchises to be shown mercilessly pummeling a rival to a pulp.
The smartest picks are either scheduled to exist in equally dark or aggressive MCU projects or have similar powers or origin stories.
When it comes to bloody, realistic depictions of violence, no Marvel titles have done it better than the now-canceled Netflix shows – Daredevil and The Punisher, in particular. Jon Bernthal is rumored to be reprising his role as Frank Castle in the MCU, but fans are concerned that Disney will water down the kind of hyper-violent savagery that made the show unique and compelling.
Moon Knight sounds like the perfect place for the Punisher to land in the Marvel Cinematic Universe. It also fits canonically.
Moon Knight and The Punisher are both members of the Midnight Sons in the comics – a team of anti-heroes specializing in supernatural threats. Other group members include Blade, Ghost Rider, Morbius, Werewolf by Night, Hellstrom, and Doctor Strange.
It can't be a coincidence that Marvel already has plans in motion to introduce Blade, Ghost Rider, and Werewolf by Night.
Why would they introduce this many characters who occupy a similar place in comicbook lore, at roughly the same time, unless they're all going to interact and join forces?
I'm guessing Disney will want to keep the darker, more horror-oriented stuff contained in its little corner of the MCU. Anything with Hell, demons, or vigilantes who slaughter criminals without mercy will exist in the Moon Knight realm.
I'd say that bodes well for a Frank Castle/Punisher cameo in the upcoming Disney+ series. If Bernthal's character is truly returning – which is much more likely after the Charlie Cox/Daredevil cameo in No Way Home – it must be in this kind of show. He won't fit anywhere else.
However, don't expect to see the Punisher in action during Moon Knight on Disney+. It'll be a few years before Marvel is ready to form the Midnight Sons – depending on the success of this genre of superhero content.
If I'm taking this bet at +400, I'm hoping to see Frank walk into frame and deliver a one-liner at the end of the finale or as a post-credit scene. Then he won't return until after Blade – probably not until they've established a major universal threat to this region of the MCU.
Scorpion +350
Scorpion's odds of appearing seemed suspiciously high, which made me curious about the possibility. We've barely seen Mac Gargan in the MCU. He was briefly in Spiderman: Homecoming before being arrested; then, during the film's mid-credits scene, he was shown in prison, confronting Adrian Toomes (The Vulture) about Spider-Man's real identity.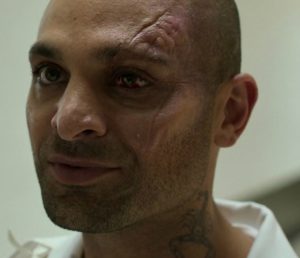 That was five years ago. In 2020, Michael Mando – who played Gargan in Homecoming – made a few comments that may have teased a return. During a Reddit AMA, he responded to a question about any future involvement in the MCU with the following:
"Thank you so much sir! I love Spiderman and I love that whole team :) Who knows, I keep hearing things but I can't confirm or deny anything… yet. Stay tuned xoxox"
On another occasion, he captioned a picture of himself on Twitter with nothing but the scorpion emoji.
Admittedly, that's not a ton of evidence for his arrival. The strongest case for Scorpion appearing in the Disney+ series didn't come from Michael Mando – it was a cryptic tweet from Jed Mackay, who writes for Moon Knight.
Clues:
•This is a character who currently exists in the Marvel Universe, not an original character I made up
•This is not a character who is one of Moon Knight's past villains (to the best of my knowledge)
•Don't reply to this tweet with your guesses, reply to the first one

— ??? ?????? (@jedmackay) November 2, 2021
Mackay held a contest on Twitter, challenging followers to guess the surprise antagonist. He clarified that the character already exists in the MCU and is not one of Moon Knight's past enemies.
Scorpion exists in the MCU and never fought Moon Knight in the comics.
He also no-showed Spider-Man: No Way Home, the most obvious opportunity to create the Sinister Six in film. Now, nobody – including The Vulture – knows Peter Parker's identity, and Doc Ock, Green Goblin, Electro, Sandman, and The Lizard were vanquished back to their timelines.
Scorpion is left without much to do unless he comes back in Spider-Man 4 – which would be underwhelming. People are expecting Venom vs. Spider-Man in the next movie.
Moon Knight presents an opportunity to re-introduce a forgotten villain, played by a tremendous actor. Maybe Scorpion rejoins the MCU as a much more dangerous, vicious character.
Plus, there must be a reason Bovada's oddsmakers set his odds so high!
Maria Hill +400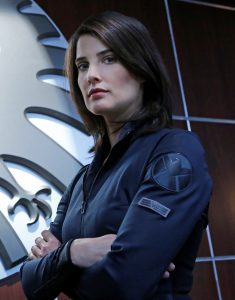 Maria Hill is one of those secondary characters who could appear in any Marvel property at any time. Hill is a high-ranking SHIELD agent and Nick Fury's close partner. She last appeared on screen in Avengers: Endgame.
We know from Nick Fury is off-world on a Skrull ship, but nothing has been said about Maria's whereabouts. As a SHIELD agent, she might be expected to take an interest in any new crime-fighting superheroes emerging on the scene.
Once again, Maria Hill is someone who always fit in a brief teaser or post-credit scene.
Maybe after six episodes of Moon Knight's origin story and adjusting to his powers, the SHIELD Agent will surprise Marc Spector/Steven Grant in a dimly lit room with the usual "you're on our radar; the world needs you" recruitment speech.
Scarlet Witch +1200
Scarlet Witch seems like a long shot as she's already tied up with Dr. Strange at the moment, and the story of her descent into an evil nexus being is nowhere near complete. However, she is one of the established characters that could fit into either version of the MCU.
She had a good run as an Avenger, but now she's spending all her time reading the Darkhold, practicing chaos magic, and scouring the multiverse for her lost children.
I don't think she'll appear in Moon Knight, but at +1200, I'd consider it.
Wanda has become so powerful she can seemingly astral project anywhere in the universe. Also, according to leaks, Scarlet Witch becomes the main antagonist in the upcoming Dr. Strange sequel. I've noticed that Multiverse of Madness comes out on May 6, two days after the fifth episode of Moon Knight – right before the series finale!
Could we see some crossovers like with Hawkeye and Spider-Man: No Way Home? Maybe while Wanda is jumping from universe to universe wrecking lives, she'll make a cameo on Disney+.