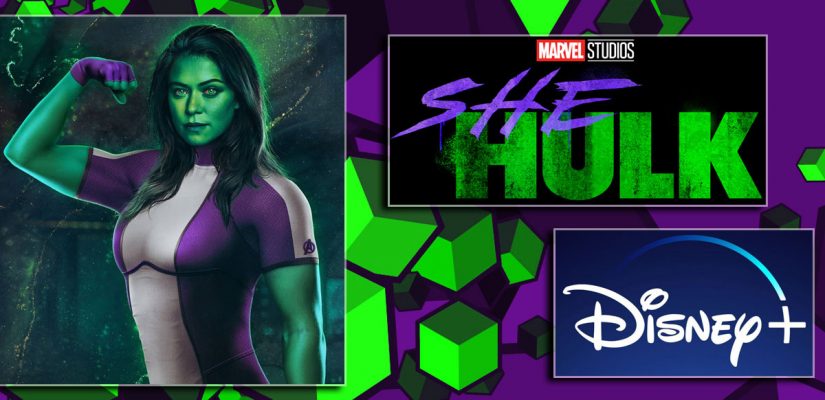 This week we've been breaking down entertainment betting markets for upcoming Disney+ shows. The streaming service has committed to a hectic production schedule over the next couple of years, with over a dozen Marvel and Star Wars projects in the works — as a byproduct, oddsmakers are blessed with tons of content with which to work.
On this page, we'll study entertainment futures for Marvel's She-Hulk on Disney+.
Bovada's oddsmakers have compiled a list of nine characters and set odds on whether they'll appear in the MCU's new legal comedy.
The Perfect Marvel Series for Bettors
Based on leaks, rumors, and public comments made by the show's cast and crew, She-Hulk is shaping up to be the most rewarding MCU betting experience yet.
The ten-episode series promises to be rife with cameos from Marvel superheroes/villains and real-life celebrities alike. The protagonist, Jennifer Waters, is an attorney who specializes in superhumans.
Waters, who becomes She-Hulk, takes on new cases every episode, meaning lots of opportunities to introduce different characters. The show's comedic tone and fourth-wall-breaking antics of She-Hulk are also helpful in that regard.
When the main character is aware that they're in a television series in the MCU, the possibilities of who they'll reference, call upon for help, or visit are endless.
Official Releases
We'll analyze and compare some of the most promising leaks in the following sections but first, let's check out the official teaser trailer released by Marvel and Disney+.
You'd be surprised by the amount of useful information to be gathered from frame-by-frame breakdowns of marketing footage. (Tip: If you don't want to conduct your own forensic analysis of the trailer, there are multiple YouTube channels devoted to doing it for you. New Rockstars and Screen Crush are two of the best.)
First teaser for Marvel's upcoming She-Hulk series, premiering to #DisneyPlus. #DisneyPlusDay
pic.twitter.com/znPMf9nRBS

— Lights, Camera, Pod (@LightsCameraPod) November 12, 2021
In addition to the teaser video, we have an official plot synopsis released by Disney:
"She-Hulk follows Jennifer, a lawyer who specializes in superhuman-oriented legal cases. She-Hulk will welcome a host of Marvel characters to the series, including the Hulk, played by Mark Ruffalo, and the Abomination, played by Tim Roth. The new comedy series coming to Disney+ in 2022 is written by Executive Producer Jessica Gao and directed by Executive Producer Kat Coiro and Anu Valia."
According to credible sources, She-Hulk will also feature Charlie Cox reprising his role as Matt Murdock/Daredevil from the canceled Netflix series. There have also been strong indications that Wong from the Dr. Strange films will appear.
List of Characters that will Appear:
Emil Blonsky/Abomination
Matt Murdock/Daredevil
Thunderbolt Ross
Bruce Banner/Hulk
Wong
The Leader (Main Villain)
Joe Fixit
Rick Jones (A-Bomb)
Betty Ross (Disputed by another leaker.)
Doc Samson
The villain of the series is expected to be Titania, played by Jameela Jamil.
Tim Roth's Emil Blonsky will also play a prominent role, along with several lesser villains slated for cameos.
We'll also see She-Hulk's origin story.
In the comics, Jennifer Walters is gunned down by criminals in front of Bruce Banner. In a desperate attempt to save his cousin's life, Bruce gives her a blood transfusion with his gamma-irradiated blood. As a result, she develops superhuman strength and durability, along with green skin.
Leaks revealed that Julia Louis-Dreyfus returns as Valentina Allegra de Fontaine and spends much of the season trying to get Blonsky's criminal record expunged, presumably to free him up to join the group she's been assembling since Falcon and the Winter Soldier.
I suspect we'll learn that cameo in Shang-Chi – in which Abomination and Wong battled in an underground fighting pit — was part of Emil's rehabilitation. That would be consistent with leaks that claim Wong testifies on Blonsky's behalf at some point.
Unfortunately, none of the exciting cameos we've mentioned are available to bet. The oddsmakers pull the characters off the board as they're confirmed – or at least strongly implied – to be appearing. That said, there are still enticing wagers on the board.
Will These Characters Appear in She-Hulk on Disney+?
| | | | |
| --- | --- | --- | --- |
| Character | Odds | Character | Odds |
| Starfox | +200 | Colleen Wing | +1200 |
| Hellcat | +250 | Valkyrie | +1200 |
| Tigra | +250 | Storm | +1400 |
| Spider-Woman | +400 | Doctor Doom | +3300 |
| Invisible Woman | +900 | | |
You think Doctor Stranfe 2 will have cameos? Wait for She-Hulk! So many

— MyTimeToShineHello (@MyTimeToShineH) December 19, 2021
Lots of Leaks
Over the past year, multiple leaks have been dumped online, mainly to the Marvel Studios Spoilers page on Reddit. I already mentioned a few leaked plotlines, but they only told us about characters for whom we can't place bets anymore. I've compiled the most valuable information below.
Before we dive in, I must clarify – you shouldn't blindly trust any leak. Lots of them are nothing more than people trolling or making stuff up for attention. However, as more and more rumors trickle out, you'll notice reoccurring themes and narratives and can deduce what's legitimate and what's not.
Here are four of the most informative She-Hulk leaks to date:
Tigra +250
Did you spot the free money when reading those leaks?
Multiple sources say Ginger Gonzaga was cast to play Tigra. When the actress signed on to the Disney+ series, the undisclosed character was merely described as Jennifer Water's best friend.
Ginger Gonzaga has been cast as Jennifer Walter's best friend in the Disney+ 'SHE-HULK' series.

(Source: Deadline) pic.twitter.com/1bmNauTMwp

— DiscussingFilm (@DiscussingFilm) January 20, 2021
I compared the hiring announcement to articles from 2020 spotlighting a handful of roles Marvel was looking to cast. One was described as "Walters' best friend, codenamed Susie is also in the listing as 30-ish, leaning Asian-American but definitely BIPOC, and comedy chops are listed as essential."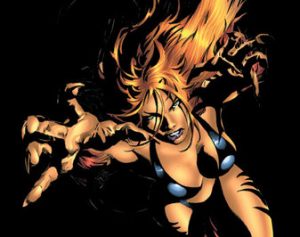 Gonzaga is a woman of color and a comedian, so she fits the bill. As the show's production continued, the leaks got more specific.
On April 22, another leaker claimed that Tigra was in She-Hulk, only they didn't know the actresses name. Three days later, someone claiming to be a script supervisor assistant clarified that Gonzaga's best friend character would be revealed as the superhuman cat person.
Hellcat +200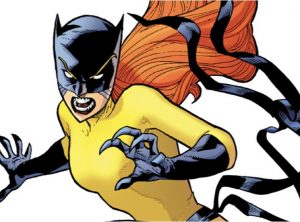 Patsy Walker, or Hellcat, is one of the few Marvel superheroes to become rich and famous before gaining their abilities. In her Marvel biography, Walker is described as a former child star, fashion model, and star "as the lead character in a fictionalized comic book based on her life."
That seemed to fit with the casting call looking for a "female villain in her 30's under the codename of Lucy, who is listed as a glamorous social media influencer, Kardashian-esque with a dark side." The article about the role went on to describe it as "one of the biggest characters in the She-Hulk universe to be introduced, and she will be in five to ten episodes."
My first thought was that Patsy Walker sounded like a "glamorous social media influencer." However, subsequent leaks clarify that the "Kardashian-esque" character is Titania, played by Jameela Jamil.
Sources later claimed that Jessica McNamee would play Patsy Walker. The character joins She-Hulk's law firm as a private detective, using the "Hellcat" moniker while on assignment.
Unfortunately, Jessica McNamee is not included as part of the cast on She-Hulk's IMDB page, so we can't confirm her involvement in the Disney+ series.
Are they keeping her involvement quiet to avoid spoiling the cameo, or did someone leak inaccurate information?
Colleen Wing +1200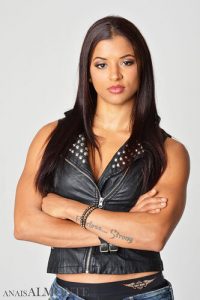 One of my favorite She-Hulk bets is for Colleen Wing at +1200.
Wing is described on her MCU wiki page as a master martial artist with superpowers that allow her to harness her chi and gain the power of the Iron Fist or release powerful concussive energy waves at her foes. She's also a master with a sword.
Remember, one of the roles producers were looking to cast in 2020 was described as a "30-ish, leaning Asian-American." I assumed the role went to Ginger Gonzaga, who will play She-Hulk's best friend, and possibly Tigra – but what if they're two separate roles?
Colleen Wing is an Asian-American woman in her 20s or 30s. I also found it noteworthy that actress Anais Almonte has been cast in an undisclosed role. The experienced stunt woman is the perfect person to play the martial arts master based on her appearance.
We're going to see a ton of ass-kicking women in this show. I'm convinced that Colleen Wing will be one of them.
At +1200, I like this bet almost as much as Tigra and Hellcat, both of whom leakers mentioned by name as characters in She-Hulk.