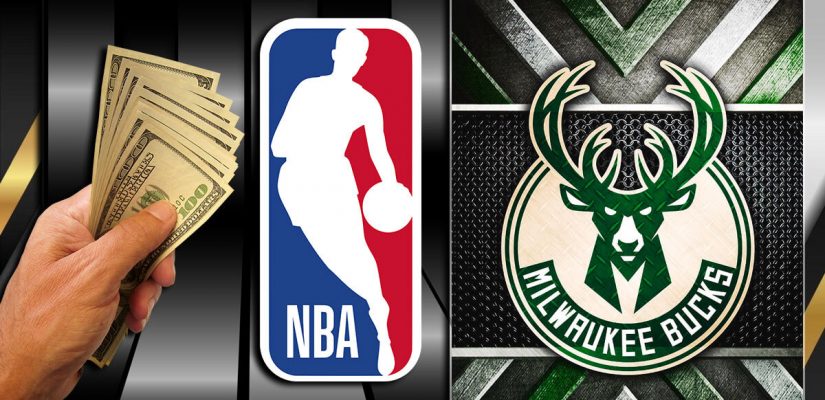 Many consider the NBA's All-Star break to be the halfway point of its season, but that isn't really the case. Most teams only have around 20 games to play before the postseason gets underway. That means we're already on the verge of the stretch run. There is still plenty left to be decided.
Most teams are still jockeying for playoff seeds, while others are fighting for their playoff lives.
NBA betting sites typically use the break to update their futures odds in anticipation of the latter stages of the campaign. BetOnline, for example, has updated its win total props for all 30 teams as the season gets ready to restart on Thursday. As usual, there is value to be found if you know where to look.
Below are the five best NBA win total value props to consider, per the latest odds from BetOnline.
Oklahoma City Thunder
The Thunder, as usual, are a bad basketball team. Sam Presti hasn't explicitly stated in public that his team is losing games on purpose, because saying something like that would surely draw a hefty fine from the league and a stern talking-to from Adam Silver. Of course, we know what OKC's goals are for this season, even if the team's management has to pretend that they're interested in winning.
The Thunder are well on their way. Oklahoma City's 18-40 record is the second-worst in the West and the fourth-worst league-wide. The Thunder have fared remarkably well against the spread – covering in an impressive 64.8 percent of their games – but Oklahoma City's status as a high-lottery team isn't in peril at this point. The Thunder will almost surely get a premium draft pick as they continue to try and stockpile as much young talent as possible.
An updated win total prop of 24.5 victories may look low for a team that has already banked 18 wins, but there are a few factors to consider. Shai Gilgeous-Alexander, one of the team's few quality NBA-level talents, is currently sidelined with an ankle sprain. SGA is "on track" to come back at some point after the break, but the team hasn't yet given a firm return date. Oklahoma City head coach Mark Daigneault also recently said star 19-year-old Josh Giddey would have his playing time limited as the season progressed in an attempt to save the youngster from accruing too much wear-and-tear in an otherwise meaningless rookie season.
Josh Giddey has logged his third-straight triple-double.

He joins Oscar Robertson as the only rookies in NBA history to record three-straight triple-doubles. pic.twitter.com/ASOQb5ndC0

— OKC THUNDER (@okcthunder) February 17, 2022
Even if the Thunder don't expressly tank, it's also fair to expect OKC's brass to encourage the coaching staff to get a longer look at some of the less-experienced players on the roster. Using the last 20ish games of the season for talent evaluation purposes is a socially acceptable way to tank without making it too obvious.
Oklahoma City's remaining 24 opponents have a collective winning percentage of .503 on the year, so they do have a fairly tough schedule the rest of them way. The Thunder are just 5-25 so far this season against teams with winning records.
All of this is to say you should still be leaning toward betting the under on 24.5 victories for this version of the Thunder. Winning basketball games the last thing on their minds right now. From here on out, I'll take a bearish approach to betting on Oklahoma City.
Philadelphia 76ers
The post-break 76ers will look quite a bit different than they did at the beginning of the year. Philadelphia actually opened the season with a win total prop of 50.5, which means their updated prop hasn't even budged. This is despite the fact that Philly has endured some nasty luck with regard to injures and health-and-safety protocols.
That said, the Sixers should be pretty healthy coming out of the break. James Harden could make his team debut on Friday against the Timberwolves after coming over from Brooklyn at the trade deadline earlier this month. Harden's arrival should instantly make the 76ers one of the most formidable sides in the Eastern Conference, especially considering he'll be replacing a player (Ben Simmons) that hasn't played a single second all season.
The Harden/Joel Embiid tandem should put Philly firmly in the mix to represent the East in the NBA Finals. The Sixers are 35-23 on the year despite their poor injury luck, and they went into the break in pretty good form. Philadelphia has won nine of 13 overall to climb up to third in the conference standings. Catching Miami and Chicago at the top is a very realistic goal given the current 2.5-game gap.
started from the bottom don't know how I'm up here… pic.twitter.com/DvnaMKtM3M

— James Harden (@JHarden13) February 21, 2022
Philadelphia has played 58 games so far this season, which means they would have to win 16 of their last 24 to hit the over on 50.5 victories. That's a winning percentage of 67 percent for a team with a 60.3 winning percentage on the season.
The 76ers' last 24 opponents have a collective .505 winning percentage, and Philly is underwater (13-14) so far this year against winning foes.
While I do expect the new-look Sixers to be a tough out come playoff time, we could also see some growing pains for a team incorporating an important new piece in Harden on the fly. It's close, but I'll side with the under on 50.5 wins for the 76ers at season's end.
Denver Nuggets
One team that won't be shedding a tear for the 76ers and their rough injury luck is the Denver Nuggets, who have endured plenty of adversity of their own. Michael Porter Jr.'s return this season is in doubt as a result of yet another back injury, while Jamal Murray is reportedly progressing from a torn ACL suffered last year. You can argue the Nuggets have gotten a total of nine games between their second- and third-best players this season, yet Denver is still a respectable 33-25 coming out of the All-Star break.
Nikola Jokic is the reason the Nuggets are firmly in the mix for a top-six seed in the West. The reigning Most Valuable Player is having an even better season so far this year, even if he'll likely miss out on a second straight MVP trophy this time around. All the Joker is doing this term is putting up averages of 26 points, 13.8 rebounds, and 7.9 assists per game.
When and if Murray and/or Porter return will be the major storyline for this team over the next couple of months. It's also worth wondering how effective either will be after such long layoffs. The Nuggets will remain relevant as long as Jokic can stay upright, but the supporting cast will presumably be what determines Denver's ultimate fate as a title contender.
Sources: Jamal Murray is set to return in the month of March. The team wants Murray to feel comfortable in not rushing the return but the medical staff is ready to clear him in this time table pic.twitter.com/kpkLuWE2UT

— Jack Settleman (@jacksettleman) February 23, 2022
Fortunately for the Nuggs, they face one of the softest schedules in the league the rest of the way. Denver's remaining 24 opponents have a .487 winning percentage, which makes theirs the eighth-easiest outgoing schedule.  
To get to the over on 47.5 victories, Jokic and company will have to win 15 of those 24 games. That's a win rate of 62.5 percent for a team with a winning percentage of about 57 percent on the year.
This is another close call, but I'm once again leaning toward betting the under. The Nuggets still likely won't have either Murray or MPJ for the vast majority of those 24 remaining games.
New Orleans Pelicans
The Pelicans have been desperately trying to get over the hump over the past few years, but that hump has thus far proven to be insurmountable. That's not for a lack of effort on the Pels' part, of course. New Orleans' front office has been among the most aggressive in the league, desperately attempting to turn the team from an also-ran into a consistent playoff contender.
The Pelicans' aggressiveness was on display once again at the trade deadline when they shipped Josh Hart and Nickeil Alexander-Walker out of town in exchange for Blazers swingman CJ McCollum. McCollum should prove to be a nice fit offensively next to Brandon Ingram, Jonas Valanciunas, and Zion Williamson. That, of course, assumes Zion will return to the lineup at some point before the season ends. Williamson hasn't yet played all year after breaking his foot last offseason.
The Pelicans are still in the playoff hunt out West despite an underwhelming 23-36 record. They're only two games adrift of Portland for the last play-in spot, and winning doesn't appear to be a high priority for the Blazers moving forward this season. BetOnline's oddsmakers slapped New Orleans with a new over/under of 33.5 wins, which looks like an attainable goal.
CJ McCollum over his last 4 games:

38 PTS – 2 REB – 5 AST
30 PTS – 6 REB – 7 AST
23 PTS – 4 REB – 5 AST
36 PTS – 11 REB – 5 AST

Flourishing in NOLA ? pic.twitter.com/dmLdhfLPRm

— NBA Central (@TheNBACentral) February 18, 2022
The Pelicans should improve upon their .390 winning percentage over their last 23 games of the year. New Orleans does have a fairly daunting schedule, but all they need to do is win 11 of those final 23 contests to cash the over.
McCollum has wasted no time acclimating himself to his new surroundings, as he's averaging better than 28 points through his first five games in NOLA. The Pelicans have routinely failed to live up to expectations in recent years, but I do expect this team to make positive strides between now and the end of the year.
It's not a comfortable bet, but the over on 33.5 wins is certainly attainable at this point. It may not be enough to get them into the playoffs, but bet the -115 odds on the over for New Orleans.
Milwaukee Bucks
The Bucks opened the season with a win total prop of 54.5. At this point, preseason under bettors are sitting pretty. Milwaukee is 36-24 coming out of the break, which is a relatively disappointing output for the defending champions. The Bucks have just 22 games left on the schedule, which means they'd have to win 21 just to nudge past the preseason over. Obviously, that ain't happening.
Still, Milwaukee has a shot to get past the updated win total prop of 50.5. The Bucks are yet another team that has struggled with injuries this season. Brook Lopez, one of the more underrated all-around centers in the game, has suited up just once all year because of a long-term back injury. Giannis Antetokounmpo and Jrue Holiday have been in-and-out of the lineup, as well. Pat Connaughton, George Hill, and Grayson Allen have all been banged up lately, too.
The Bucks are only fifth in the East, but I like their chances to make up some ground from here on out. Milwaukee did drop three of their last four games before the break, but the layoff should have given the ailing roster some much-needed time to get healthy.
Ready to take flight again in three days!!#WiiingsWednesday | @RedBull pic.twitter.com/hKs16Q2Xam

— Milwaukee Bucks (@Bucks) February 23, 2022
The champs need to win 15 times over their last 22 games to hit the over on 50.5 victories. The Bucks also happen to have the toughest remaining schedule in the league, with an opponents' winning percentage of .554 from here on out.
Milwaukee is undoubtedly better than their own .600 winning percentage so far this season would lead one to believe, but 15 wins in 22 games is a win rate of over 68 percent.
A lot needs to go right for the Bucks to hit that over, and facing the most daunting schedule in the league doesn't exactly fill me with optimism. Once again, the under looks like the best way to approach this win total prop.