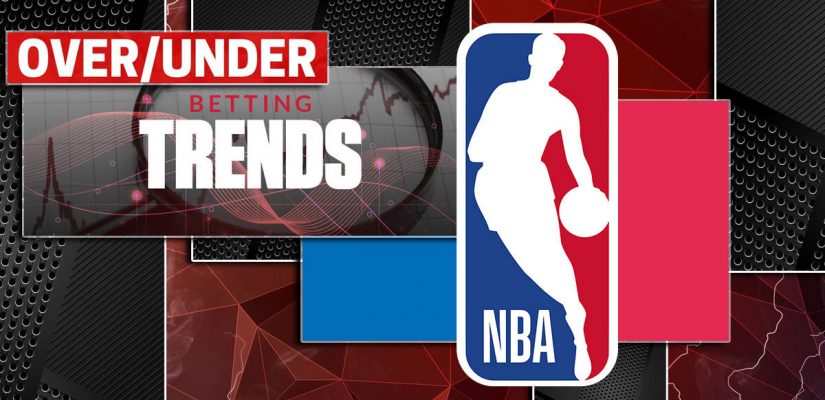 Hornets, Cavaliers lose underdog mantra with improvements
Heat thrive in the underdog role
Warriors still solid home favorite despite recent struggles
ATS as a Home Favorite:
Party with the Pels this weekend! ? ?

Friday vs Denver
Saturday vs Celtics pic.twitter.com/bqFO6WQ205

— New Orleans Pelicans (@PelicansNBA) January 27, 2022
1. New Orleans (4-1-1) – Cover rate – 80%.

The Pelicans are 1-1-1 as a home favorite in their last three opportunities as the win came over the Los Angeles Clipper back on Jan. 13. In that game, New Orleans was favored by (-3.5) and jumped out to a 28-15 lead after one quarter and the Pelicans were never really threatened.
Before that, they also covered a (-1) in Smoothie King Center when Golden State rested Stephen Curry and was missing Draymond Green due to an injury.
2. San Antonio (7-3-0) – 70%

The Spurs opened the season as a (-7) favorite at home and blasted the Orlando Magic, 123-97. San Antonio has covered its last two as a home favorite when the Spurs defeated Oklahoma City, 118-96, on Jan. 19 as they were favored by (-7) which was four days after they covered a (-1.5) in a 101-94 conquest of the Los Angeles Clippers.
Guard Dejounte Murray had a triple-double of 23 points, 10 rebounds, and 14 assists in the win over the Thunder and he had 18 points, six boards, and nine assists in the win over LA.
3. Charlotte (6-3-0) – 66.7%

The Hornets are 4-1-0 as a home favorite dating back to their 123-99 win over the Houston Rockets on Dec. 23 where they were favored by (-8). Maybe the most impressive over was the first game of a back-to-back against the World Champion Milwaukee Bucks on Jan. 8 where Charlotte posted a (-1.5) number and took a 114-106 win.
The Hornets weathered 43 points and 12 rebounds from Giannis Antetokounmpo as they got to the line 26 times and knocked down 24 of those free throws. Terry Rozier led Charlotte with 28.
4. Golden State (16-8-2) – 66.7%

The Warriors are 3-3-1 in January in this scenario as potentially the shooting struggles of Stephen Curry have played with the numbers as well as giving the Dubs losses. Golden State covered its (-3.5) spread at home on Monday in blasting Dallas, 130-92. Curry finished with 18 points as seven Warriors scored double digits and Jonathan Kuminga led with 22.
5. Chicago (12-6-0) – 66.7%

As the Bulls have been one of the surprise teams in the league this season, Chicago has protected its home floor well in posting a 17-6 record which has permeated into the ability of the Bulls to cover as a home favorite. Chicago has covered its last two as a home favorite with a 111-105 win as a (-4.5) favorite.
Also, they were a (-13.5) favorite in a 133-87 win over the Pistons on Jan. 11.
A trend to watch is when the Rockets, Thunder, Magic, and Pistons are road teams, there's a good shot that the home team will be favored and covered as these teams have the NBA's worst four records.
ATS as a Road Favorite:
1. Memphis (4-1-0) – 80% Cover rate

The Grizzlies took the away favorite's role to San Antonio on Wednesday night as they are giving (-4) and trimmed the Spurs with a 118-110 victory. They were last a road favorite (-2.5) in Dallas on Jan. 14 and were blown out, 112-85. With Ja Morant and his continuing ability to control a game, finding the Grizzlies as a favorite on the road brings a tempting scenario.
2. Boston (6-3-0) – 66.7%

The Celtics covered as a (-2.5) favorite on Sunday in a 116-87 win over the Washington Wizards. You have to go back to Nov. 28 to find the last time the Celtics were favored on the road and covered as it came in a 109-97 win in Toronto as Boston came in as a 2-point favorite.
3. New York (6-3-0) – 66.7%

The Knicks recently did not cover two opportunities as they were favored by (-4) in New Orleans on Jan. 20 and lost a 102-91 decision to the Pelicans. Also, they were favored by (-2.5) in Charlotte on Nov. 17 and the Hornets churned out a 97-87 victory. New York covered back-to-back road games on Dec. 28 and 29.
The Knicks were a (-5) favorite in a 96-88 win over the Timberwolves on Dec. 28 and they came back strong on the 29th in mastering the Pistons, 94-85, as the Knicks barely covered the (-8.5) number.
4. Phoenix (12-6-0) – 66.7%

The Suns are 38-9 overall as they continue to handle the best record in the NBA, even as DeAndre Ayton continues to be out with an ankle injury. Phoenix is 19-4 away from Footprint Arena SU, but the Suns are a quizzical 12-6–0 ATS in those games as a road favorite. They covered (-2.5) on Jan. 20 in Dallas with a 109-101 victory as they covered the last four games on that recent road trip as a favorite. They only missed by (.5) in the opener of that five-game swing as they were favored by (-4.5) in Toronto and bested the Raptors, 99-95.
5. Dallas (7-4-0) – 63.6%

Luka Doncic had a triple-double (15/10/15) as the Mavericks downed Portland, 132-112, in Mode Center on Wednesday evening. Dallas covered a (-5) as it was the Mavs' first road cover as a favorite since Jan. 7 when they were favored by (-3) in Houston and grounded the Rockets, 130-106.
ATS as a Home Underdog:
1. Miami (4-1-0) – 100% Cover rate

Heat Culture determines that the Miami Heat are winning at such a high clip that they are seldom underdogs, much less at home. The last win as an underdog was on Dec. 21 when they were a (+2.5) underdog at home and blasted Indiana, 125-86. The depleted roster due to COVID-19 was the reason that Miami was a 'dog in this game.
Before that on Dec. 11, Miami covered (+2.5) as they downed the red hot Bulls, 118-92.
2. Boston (2-0-1) – 100%

The Celtics have been very average this season as they are currently 25-24, but are 7-3 SU in their last ten games. Boston gave maybe its best effort of the season as the Celtics were (+3.5) on New Year's Eve and took a 123-108 decision vs. the Phoenix Suns. Jaylan Brown had 24 points and 11 boards as Boston took a 67-41 lead at halftime.
3. Charlotte (9-2-0) – 81.8%

The Hornets are 8-3 SU over their last 11 games and are looking like a solid playoff team as they have moved into seventh and are only 2.0 games off Philadelphia for sixth. You have to go back to the two games in here days vs. the Bucks where we can see the Hornets win as a home underdog.
They were posted at (+2.5) and took a 103-99 win. The Hornets started the season at 5-1-0 as a home underdog which included a 106-102 win over Golden State as the Bees were catching (+6).
4. Cleveland (7-3-0) – 70%

The Cavaliers are 8-1-0 SU dating back to a 109-108 win over Sacramento on Jan. 10. Cleveland covered (+4) on Wednesday night as the Cavaliers down the Milwaukee Bucks, 115-99 behind 19 three-pointers, including six from Cedi Osman. Cleveland was much like Charlotte in that they were underdogs early until they started to win and show improvement.
They were 3-2-0 over the first five games in this scenario in the first month of the season.
5. Oklahoma City (13-6-2) – 68.4%

It's another crumbling season for the Thunder as they have now lost 11 out of their last 12 games, but they do play well enough at home to consider them as a cover ATS. OKC is 0-0-2 in its last two games as a home underdog as they were at (+1) on Wednesday night and rallied before dropping a 111-110 decision vs. the Bulls.
On Jan 15, they were (+5) and lost to Cleveland, 107-102. OKC covered three in a row from Dec. 18-22 with wins over the Clippers where the Thunder received (+4.5), Memphis (+9), and the Nuggets (+6.5)
ATS as a Road Underdog
#BasketballTown ? pic.twitter.com/6jieLSoZAK

— Miami HEAT (@MiamiHEAT) January 28, 2022
1. Miami (9-3-0) – 75% Cover Rate

Heat Culture also dictates winning on the road, but Miami was getting (+1.5) on Jan. 21 and dropped a 110-108 loss in Atlanta. The Heat failed to cover as Miami rallied from 18 points down and nearly picked up the win. This matched their last win as a road underdog as it was ironically in Atlanta where Miami was a (+2.5) underdogs and won outright, 115-91.
The Heat had surprised Phoenix, 123-100, four nights before in Footprint Arena where they were (+9.5) underdog and won behind 33 points from Tyler Herro.
2. Philadelphia (9-4-0) – 69.2%

The Sixers' last win as a road underdog came on Jan. 15 when they were tabbed with (+3) odds and then went out and took a 109-98 victory as Joel Embiid finished with 32 points and scored 25 in the second half. Currently, that is Philadelphia's only cover as such in 2022. On Dec. 30, the 76ers beat Brooklyn outright after receiving odds at (+5).
3. Cleveland (11-5-1) – 68.6%

The Cavaliers have the same scenario as Cleveland was 8-3-1 as a road underdog through Dec. 3. Recently, the Cavs were (+5) at Utah on Nov. 12 and took a 111-91 win over the Jazz. Darius Garland had his first triple-double with 11 points, 10 rebounds, and 15 assists.
4. Indiana (11-5-1) – 68.6%

The Pacers covered three of the last four road games as a road underdog and two of those were outright covers when they defeated the Los Angeles Lakers, 111-104 while catching (+3.5) and then they were a (+16.5) underdog at Golden State and outlasted the Warriors, 121-117, in OT.
Indiana has covered five of its seven games as a road underdog since the calendar changed to 2022.
5. Utah (2-1-1) – 66.7%

The Jazz are hardly an underdog anywhere, but with Donovan Mitchell suffering a lower back injury and entering concussion protocol, Utah is 4-10 SU since 2022 began. Utah is 0-2-1 in the road underdog ATS role since Jan. 1. Utah is also 4-9-1 vs. the spread since Jan. 1.