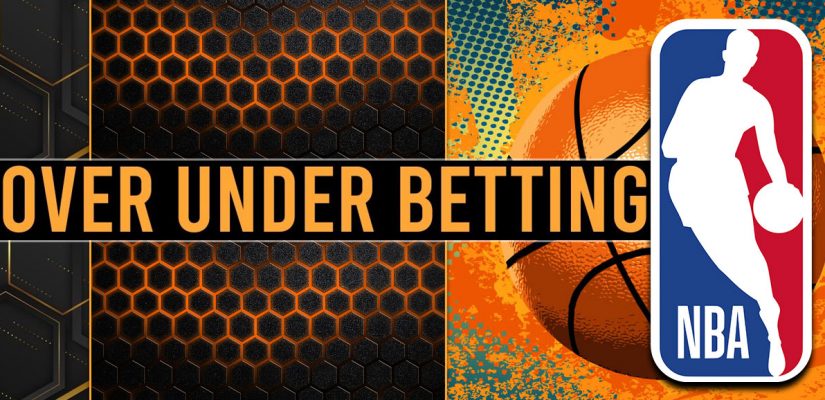 Houston's defensive struggles make them worth a look on the OVER
Hornets' shooter travel in identity of a road favorite
Timberwolves' ascension to wins equates to OVERs behind Anthony Edwards
Interested in placing wagers at the top NBA betting sites? We can help you out with that as we cover the OVER/UNDER potential for the NBA this week!
Over/Unders, in General:
Needed that ? pic.twitter.com/jvUON1L8Ms

— Miami HEAT (@MiamiHEAT) February 2, 2022
1) Miami (33-19-0) – 63.2% Cover Rate

The Heat have been destroying the over in the last couple of weeks as seven straight games have gone over the number dating back to Jan. 21 when they covered 0.5 points, but lost 110-108 in Atlanta. Miami has since dropped three in a row SU, but the OVER has been covered in all of those, even a 122-92 loss in Boston where the number was 209.
With Herro, Duncan Robinson, Gabe Vincent ¬¬and Max Stress, Heat Culture is a threat to consistently put together nights of 20 or more triples which will likely vindicate OVERs. Miami is second in the Association with a 37.5 three-point percentage.
2) Minnesota (30-21-0) – 58.8%

Welcome to the NBA Playoffs race, Minnesota! The Timberwolves are sitting in seventh in the Western Conference and are two games off the 6th place Denver Nuggets which even gets them out of the play-in scenario They are 6-3 SU in their last nine games and have covered the OVER in eight of those nine outings.
In addition, the Timberwolves are 12-4-0 since the beginning of 2022.
3) Houston (28-22-1) – 56%

At 15-36, the rebuild in Houston is in full force, but this young team can score the ball and play some exciting hoops. They are 2-4-1 vs. the OVER in their last seven games, but still are generally the worst defensive team in the NBA which means that the OVER is statistically the best play on most nights.
Houston is last in the NBA as opponents average 116.7 points per game while shooting 47.5 percent, also last in the league. The Rockets covered 12 of 14 OVERs from Dec. 10 – Jan. 3.
O/U as a Home Favorite:
EL SWAT-RO ? pic.twitter.com/hyWsGo5kbI

— San Antonio Spurs (@spurs) February 2, 2022
We are going to throw Orlando out of this one because they are 1-0-1 with a 100% cover rate as well as Detroit who is fourth at 2-1-0. There is no real sample size as the Magic and Pistons have been the home favorite such a few times.
1. San Antonio (9-3-0) – 75% Cover Rate

The Spurs covered in this scenario last night although they lost a 124-120 decision to a depleted Warriors team with the O/U set at 219. They also took a 131-122 home decision over the Bulls last Thursday with the O/U at 231.5. It was much the same situation where Chicago was resting players are nursing injuries.
On Jan. 19, San Antonio was a (-7) over Oklahoma City, but didn't cover 221.5 in a 118-96 win over the Thunder. San Antonio gets up shots as the Spurs lead the league in field goals (43.4) and field goal attempts (93.4) as averaging 111.4 points (9th/NBA). Opponents score 111.6 points per game (25th/NBA).
2) Indiana (12-4-0) – 75%

The Pacers were favored by (-3.5) points in last night's 119-118 loss to the Orlando Magic, but the two squads covered the 225.5 points. In addition, the Pacers are 5-2-0 going back to Dec. 1 in this scenario. Indiana is near the bottom of the NBA in defense as well as the Pacers give up 110.9 points per game (22nd/NBA).
Then opponents are only shooting 46.8 percent (26th) from the floor. They also shoot 54.8 percent inside the arc (8th) which could lead to being able to spray the ball around the three-point line where they make 11.8 per game (19th). With Domantas Sabonis, Myles Turner and Caris Levert being in the middle, this is a team that looks inside, so studying the number is important when considering Indiana and the potential to score.
3) Toronto (12-7-0) – 63.2%

The Raptors covered the OVER as a 1-point favorite on Tuesday night in their 110-106 victory over Miami. They also went OVER in the last game as a home favorite before Wednesday as they lost 114-105 to Portland where the two teams eclipsed OVER 215. Toronto is 5-0-1 in this scenario since the beginning of the new year.
Toronto's cover rate here is interesting because this is a solid defensive team that allows only 106.5 points per game (9th/NBA) while the opposition shoots only 46 percent from the floor (19th) and the Raptors average only 107.5 points (21st) and make just 49.4 percent of their twos (28th).
O/U as a Home Underdog:
Bryn refuses to miss tonight? pic.twitter.com/blQIsNfzwW

— Denver Nuggets (@nuggets) February 3, 2022
1) Denver (4-1-0) – 80% Cover Rate

Ball Arena is a daunting place for opponents, especially when the Nuggets are healthy, but with Jamal Murray and Michael Porter, Jr. out for the season with injuries, it might feel like this team could have been an underdog more than five times. Go back to Jan. 16 to find the last time the Nuggets were a home underdog in a 125-102 loss to the Utah Jazz.
We find the last cover of the OVER with a 223.5 number. Then it reaches back to Nov. 26 Denver was a (+6.5) underdog and lost, 120-109, to the Bucks as the two teams cleared the O/U number of 215.
2) Miami (3-1-0) – 75%

Flip back to Dec. 21 to find out the last time the Miami Heat were a home underdog and on the surface, a matchup with the Indiana Pacers looks like Miami should garner a favorite's role, but the took a 125-96 win as a (+2.5) underdog. Tyler Herro had been injured though and his return sparked a Miami offense that poured in 22 three-point shots.
The outpouring was a key in covering the OVER on 210 points. The Heat also covered 209 points with the Bulls on Dec 11 in a 118-92 win where Chicago was a 1.5-point favorite. Miami has the sixth best defense in the NBA in giving up points as opponents only score 105 per night, but as we said earlier, that 37.5 percent from three gives credence to the OVERs on most any evening.
3) Brooklyn (2-1-0)

The Nets had a back-to-back last week with the Nuggets and Lakers which accounted for two of the three games as a home underdog. Brooklyn lost to the Nuggets, 124-118, as a 6-point underdog and as this game was a push, it still blew away the OVER which was exacted with 218.5 points.
One night before, the Nets were a 3.5-point underdog against the struggling Lakers and UNDER 224 points was the play in the Nets' 106-96 loss to Los Angeles. The Nets score the ball at 11.6 points per game (7th/NBA), but they also defend the perimeter well with as opponents only shoot 32.9 percent, best in the NBA. With Kevin Durant still injured and then the, quite frankly, selfish and ridiculous posturing of Kyrie Irving's refusal to get his vaccine so he can play every night, Brooklyn can be a bear to figure out and currently doesn't seem to be an easy call ATS or with the O/U.
O/U as Road Favorite:
Count 'em up ? – 3️⃣3️⃣@MELOD1P | @HornetsOnBally pic.twitter.com/1Lh5TJr07p

— Charlotte Hornets (@hornets) February 3, 2022
1) Charlotte (5-1-0) – 83.3% Cover Rate

Last week at Indiana and Toronto, the Hornets were favored by (-2) and (-1), respectively, and the high-flying Hornets covered OVERS of 229 and 221, respectively, in both contests. Before those, you have to flip back to Nov. 27 to find Charlotte as a road favorite where the Hornets and the Rockets disbanded OVER 227.5 in a 146-143 Rockets win in overtime.
The Hornets lead the NBA in points scored at 114.3 per game and they are also a top three-point shooting team at 36.6 percent (5th/NBA). It's Kelly Oubre, Jr. who takes and makes the most threes (133/363) while LaMelo Ball (37.2%) and Terry Rozier (35.8%) check in as well. The Hornets defensively give up the most three-point makes (14.1) in the NBA which makes it quizzical that 26-25-1 is their O/U record.
2) New Orleans (4-1-0) – 80%

The Pelicans are 20-30-1 in covering the OVER and their last cover in this scenario came on Dec. 26 when they were a 1.5-point favorite in a 117-112 loss in OKC as the total was set at 212. They came off of a cover as a 5-point favorite in Orlando in a 110-104 win the night before as the number was posted at 211.
Of course, there is no confidence in the low-flying Pelicans when it comes to winning on the road, but lack of being able to defend the three is a key concept when looking at the Pels' O/U potential. Opponents make 36.5 percent of their triples (28th/NBA), but what balances this is New Orleans only makes 32.8 percent (28th/NBA) of their three-point opportunities. Aside from Devonté Graham (138/396), there's nowhere to go consistently.
3) Memphis (5-2-0) – 71.4%

The Grizzlies (-4) covered the OVER on Wednesday night in New York as they downed the Knicks, 120-108 in New York with the O/U posted at 218. They were also favored (-3.5) at Philadelphia on Monday night and fell, 122-119, in overtime as the two teams drilled the O/U which was set at 217.
The last UNDER came last Wednesday at San Antonio where it was a near miss of the 229 in a 118-110 road conquest for the Grizzlies, who were favored by (-4). Memphis scores the ball in averaging 112.2 points (4th/NBA) and thr Grizz get up shots as their 93.2 attempts are second in the Association while the 42.5 makes per game are third.
4) Minnesota (5-2-0) – 71.4%

The surge of the T-Wolves is a great story that we are not hearing enough of. The last time they filled the boxes in this scenario was on Jan. 25 in a 109-107 conquest at Portland where the two teams missed the O/U of 234 by 18 points. Minnesota failed to cover (-3) and also failed to cover (-4) in New York before pulling out a 112-110 win over the Knicks on Jan. 18.
This game surpassed the OVER which was set at 216.5. The Timberwolves average 112 points per game (5th/NBA) and they also find 41.5 threes per game to lead the league and make 14.5 (3rd/NBA).
O/U as Road Underdog:
no one can outhustle Vando ⚡️

18 pts./ 9 reb./ 66% fg. pic.twitter.com/oHjCArvioJ

— Minnesota Timberwolves (@Timberwolves) February 2, 2022
1) Minnesota (14-5-0) – 73.7%

The Timberwolves have been the road underdog in their last three games at Phoenix, Golden State and Portland and while they failed to cover the spread in any of those, Minnesota did cover OVERS of 228.5 and 230 vs. the Suns and Warriors. This is a team with lots of offensive firepower and that starts with leading scorer Anthony Edwards.
Who posts 3.2 threes per game and shoots 36.3 percent from the field as D'Angelo Russell is in that mix as well is making 3.0 per game and 35.2 percent from the floor. Defensively, Minnesota limits shots and this can throw a wrench into betting consistent OVERs with the Timberwolves. They give up, on average, 39 field goals (8th/NBA) and 86.1 attempts (7th).
2). Miami (10-4-0) – 71.4%

The Heat come back into this category as well as the veteran presence on this team is a major variable in being able to score and win on the road. Miami is tied for second in the Eastern Conference in road wins with Charlotte at 14 while the Cleveland Cavaliers lead with 15.
The Heat is 4-0-1 in this scenario which dates back to the Dec. 31 as two of these OVERs have come in a 123-110 win at Phoenix and a 115-108 loss at Golden State.
3) Golden State (7-3-0) – 70%

The Warriors are 2-3-0 in this scenario since Jan. 1 as some of the struggles in the month of January played out into the numbers with the O/U. Obviously, so many snipers in an offense led by Stephen Curry make Golden State a good play where the OVERs are concerned. The Warriors make 14.5 threes per game (2nd/NBA).
They take 40 (3rd) and shoot at a 36.1 percent clip (7th). The "Stephen-ator" is making 37.9 percent of his triples along side of Andrew Wiggins (41.6%) and Jordan Poole (34.6%). Otto Porter, Jr., has been the unsung hero in the three-point assault as he has netted 40.4 percent.