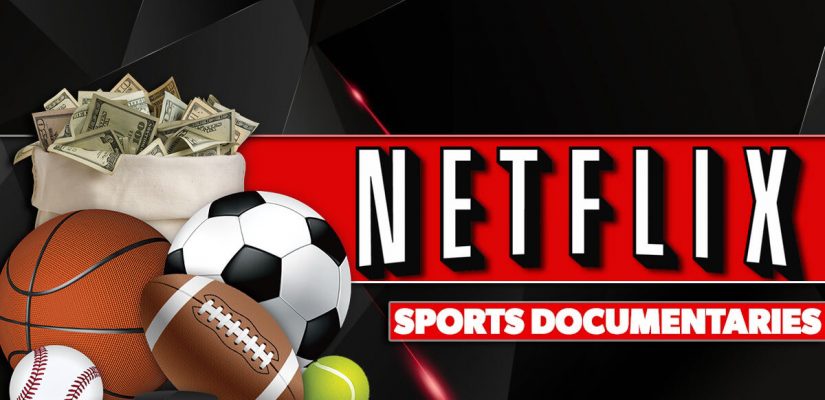 Most don't think of sports programming when they first think of Netflix.
The streaming service has become synonymous with some of the most successful TV shows and movies in recent history. The Power of the Dog, which is about to win every Academy Award under the sun, debuted exclusively on Netflix, for example.
It's fair to assume Netflix will only continue to establish itself as one of the most dominant names in the global entertainment landscape. However, Netflix is also making a name for itself in the world of sports. One of the most successful programs in Netflix's history is Formula 1: Drive to Survive, which aired for the first time in 2019. The documentary gave viewers a behind-the-scenes look at various drivers competing for the F1 World Championship. The series' fourth season got underway earlier this month.
Drive to Survive is essentially an F1 version of HBO's long-running Hard Knocks series, which follows the drama of one NFL team at training camp every year. Hard Knocks has become must-see TV for NFL fans since its debut way back in 2001.
Athletes and sports leagues don't often pull the curtain back and give fans a look at what really happens behind the scenes. Needless to say, the successes of Drive to Survive and Hard Knocks have proven that there's a huge appetite among sports fans for this kind of exclusive content.
This also got us to wondering about which pro sports team will be the next to be featured in a documentary-style Netflix/HBO series. In fact, Bovada's oddsmakers are giving you the chance to cash in on this exact Netflix bet. Bovada has odds on which team will be the next to be detailed in a Netflix or HBO series:
Tennessee Women's Basketball:
+550
New England Patriots:
+600
Pittsburgh Steelers:
+750
San Francisco 49ers:
+750
Golden State Warriors:
+800
UCLA Men's Basketball:
+800
New York Islanders:
+1600
Netflix to Expand Sports Documentaries
Netflix is growing all the time. The company recently revealed that it plans to grow its number of sports documentaries in the coming years. So, they'll be giving HBO quite the run for its money in that regard.
The aforementioned entertainment betting odds didn't come out of thin air. With Netflix likely to make an announcement with regard to a new sports documentary series at any time,
Bovada's oddsmakers
are trying to capitalize on the drama by allowing you to bet on Netflix' next sports doc.
Some of the best sports documentaries you can watch at any time on Netflix are listed below:
Formula 1: Drive to Survive
Who Will Be On Hard Knocks in 2022?
The first issue to discuss is whether any of these teams is set to appear on Hard Knocks later this year. The NFL's most recent collective bargaining agreement stipulated that all 32 teams had to be featured in the series at some point.
While there is a lot of extra publicity that comes with an appearance on the acclaimed show, not every team is open to such intrusiveness.
So, the NFL has a few rules in place that gives some teams automatic outs if they don't want to appear. The three factors that ensure a team won't be forced into appearing on Hard Knocks in a given year are:
Teams with a first-year head coach
Teams who have made the playoffs at least once in the past two seasons
Teams that have been on Hard Knocks at least once in the last 10 years
As usual, there are quite a few teams around the NFL with incoming first-year head coaches. However, none of the four pro football teams with listed odds (Dallas, New England, Pittsburgh, or San Francisco) will have a new head coach in 2022.
However, all four of those teams did make the playoffs last year, which means the NFL can't force them to appear ahead of the next season. The Cowboys were one of two teams to be featured on Hard Knocks in 2021. While it's not impossible Dallas will be back again, we've never seen the same team detailed on the show in back-to-back seasons. As a result, the Cowboys look like a pretty easy bet to fade at the +500 entertainment betting odds.
Bill Belichick doesn't seem like the kind of coach that would be too happy to have a bunch of cameramen sniffing around his office. If last year's playoff appearance means the Pats don't have to be featured on Hard Knocks, Belichick will probably do everything he can to make sure that happens.
Pass on New England at +600, too.
The Steelers and 49ers at +750 apiece both make sense. Neither has to appear on Hard Knocks, and the Niners actually declined an invitation to appear back in 2013.
What About Basketball or Baseball?
Basketball is quickly ascending the ranks of the world's most popular sports. Only soccer is more popular than basketball on a global basis these days. Over the past few years, a couple of NBA series have taken the internet by storm.
ESPN's 10-part documentary that detailed Michael Jordan's final season with the Bulls, was a massive success when it aired back in April of 2020. Everyone was cooped up back then as a result of Covid, so millions of people around the world killed time by tuning in.
Right now, HBO's Winning Time is making similar waves. Winning Time is a dramatic adaptation of Jeff Pearlman's book that detailed the rise of the Los Angeles Lakers' dynasty in the late-1970s and early-1980s. It's not a documentary, but the series' success shows there is certainly a desire among the general public for behind-the-scenes basketball content.
The Boston Celtics (+500) and Golden State Warriors (+800) are the only NBA teams with listed odds here, along with Tennessee women's basketball (+550) and UCLA men's basketball (+800). There is plenty of reason to believe Netflix's new sports doc will feature an exclusive look at an NBA team. So, taking shots on the Celtics, Warriors, Tennessee, or UCLA make plenty of sense if you're looking for a good bet on the Netflix series.
About a decade ago, the NBA produced a Hard Knocks-style series called The Association that gave viewers a look at the ongoing seasons of the Celtics, Lakers, Nets, Nuggets, and Kings. The Raptors also produced their own similar series called Open Gym.
However, The Association was subsequently canceled after just a few seasons.
Back in 2015, HBO released Ferrell Takes the Field, in which actor Will Ferrell traveled to five spring training ballparks and took the field for 10 different MLB teams in spring training games over the course of one day.
It was hardly a deep dive into spring training, but it's probably the closest thing we have to an MLB behind-the-scenes documentary in recent years.
The New York Yankees (+500) are the only baseball team available for this Netflix bet.
Best Bet on Netflix or HBO Sports Series
The entertainment betting odds don't say anything about whether Hard Knocks is included in this prop bet. So, we can only assume it is. As a result, the 49ers and Steelers (+750) both look like excellent values to be the next teams to appear in a documentary series.
Hard Knocks will hit the airwaves in August.
These two teams give you a good bang for your buck with a decent shot at cashing on this Netflix bet. Neither is obligated to appear on Hard Knocks later this summer, but it's certainly possible we see at least one of them featured in the HBO hit series.
Don't be surprised if Netflix takes a different approach with a different sport if and when they announce a new series of their own. I do think an NBA documentary would have the potential to become a massive hit. As a result, the Celtics (+500) and Warriors (+800) are viable entertainment betting options, as well. Golden State looks like the superior value, especially considering the star power of the likes of Steph Curry, Klay Thompson, and Draymond Green.
I'll rank the Warriors (+800) as my favorite Netflix bet. If you want to bet on the next team to appear on Hard Knocks, take a shot at the Niners or Steelers at the same +750 entertainment betting odds.