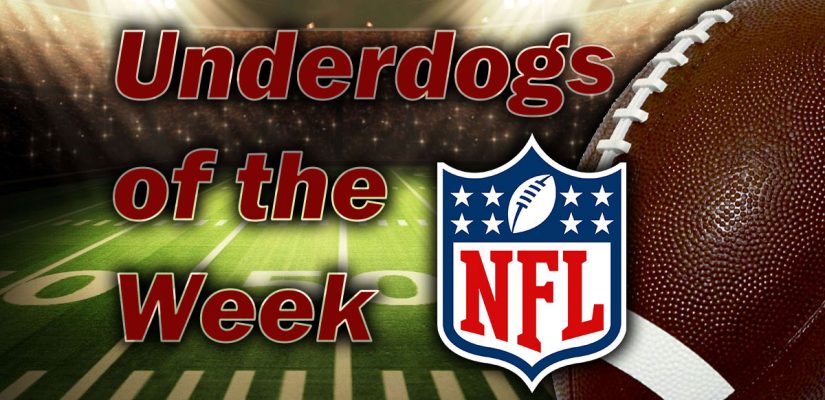 We're in Q4 of the NFL schedule now, and it's a crowded playoff race. There are four-win teams that are alive and kicking still.
The amount of parity in the NFL this season has been crazy in 2021. Teams you think that are finally going to get going, don't, and then conversely, teams that look done win to stay afloat.
The 5-6 Washington Football Team is currently the seventh seed in the NFC. They would take on the Green Bay Packers in the Wildcard Round at Lambeau Field, with the Arizona Cardinals getting a bye in the NFC.
A sub .500 record would be strong enough to get into the playoffs at the moment in the NFC. Over in the AFC, the LA Chargers would be the seventh seed at 6-5 against the New England Patriots.
"That is one of the best football teams I've played in my 8 years. They are extremely talented and they're not even at full strength."

Derek Carr shouts out the Cowboys after the @Raiders OT win.

? @tracywolfson pic.twitter.com/PClyBkmCpD

— NFL on CBS ? (@NFLonCBS) November 26, 2021
The biggest upset of Week 12 was the Las Vegas Raiders beating the Dallas Cowboys on Thanksgiving. There wasn't much of an upset on Sunday. The Giants as 4-point underdogs against the Eagles was the biggest on the schedule.
The upsets settled down after a few weeks of non-stop underdogs winning. We'll see if the shocking upsets pick up again in Week 13. Head below for our best Week 13 underdog bets.
Indianapolis Colts vs. Houston Texans
Date and Time: December 5, 1:00 p.m. EST
The following odds are courtesy of BetUS:
| Teams | Spread | Moneyline | Total |
| --- | --- | --- | --- |
| Indianapolis Colts | -10 (+100) | +340 | Over 47.5 (-110) |
| Houston Texans | +10 (-120) | -420 | Under 47.5 (-110) |
The Indianapolis Colts will look to shake off a tough loss at home against the Tampa Bay Buccaneers. They had their foot on the Buccaneers' necks, but allowed that one to get away. A Carson Wentz fumble and interception really turned the tide.
Giving Tom Brady too many opportunities in a close game is always going to work against a team. That's what the Colts did despite having a double-digit lead. They needed to feed Jonathan Taylor more in the second-half, but kept trying to force the issue and bury the Buccaneers.
Leonard Fournette's four touchdowns lead the @Buccaneers to victory. #GoBucs pic.twitter.com/yXOHNXGz8v

— Sunday Night Football on NBC (@SNFonNBC) November 28, 2021
Leonard Fournette scored on a 28-yard run for the Bucs to take a 38-31 lead with 20 seconds remaining. The Colts made it interesting with a long kick return, but the Bucs held for the win. Indianapolis has to switch gears and head on the road to meet an inferior Texans team.
The Texans are coming off a 21-14 loss against the New York Jets at home. This was after a 22-13 win on the road in Tennessee, so they might have been due for a letdown. It's nevertheless not a badge of honor to lose to the Jets. I'm pretty sure that the Texans were expecting back-to-back wins.
They are 2-9 on the season, and can't have a letdown after losing to the Jets last week. What about the Colts, though? I wouldn't be too surprised to see the Colts head to Houston without total focus. They have a Texans team at 2-9 that just lost to the Jets. I suspect that could be overconfident in Texas.
The Colts put a lot into that game against the Buccaneers and they still came up short. That had to be a frustrating conclusion on Sunday afternoon at Lucas Oil Stadium. I could see them going into this one still thinking about what happened and overlooking the Texans. Laying 9 points seems a touch too high.
Indianapolis Colts vs. Houston Texans Betting Trends:
Colts
6-3 ATS in their previous nine games
5-2 overall in their previous seven games
4-0 ATS in their previous four games on the road
4-1 ATS in their previous five games after a loss
2-5 ATS in their previous seven games as a favorite
Texans
4-1 ATS in their previous five games as an underdog at NRG Stadium
4-1 ATS in their previous five games in the AFC South
6-2 ATS in their previous eight games after failing to cover the spread
9-3 ATS in their previous 12 games after scoring less than 15 points
6-2 ATS in their previous eight games after recording less than 150 yards in their previous game
Minnesota Vikings vs. Detroit Lions
Date and Time: December 5, 1:00 p.m. EST
The following odds are courtesy of BetOnline:
| Teams | Spread | Moneyline | Total |
| --- | --- | --- | --- |
| Minnesota Vikings | -7 (-110) | -300 | Over 47 (-105) |
| Detroit Lions | +7 (-110) | +250 | Under 47 (-115) |
The Minnesota Vikings are back in the NFC North after a disappointing trip to the west coast to visit the San Francisco 49ers. The Vikings had their chances, but they couldn't overcome some self-inflicted wounds.
They went into halftime tied at 14-14, but a 20-point 3rd quarter put the Vikings ahead by 8 points going into the 4th. The highlight of the game might have been Kirk Cousins lining up under the guard and not the center deep in 49ers' territory with the game on the line.
The Vikings had to take a timeout before their 4th down play as Kirk Cousins lined up under his guard and tried to take the snap. pic.twitter.com/M9aNgeN0pj

— FOX Sports: NFL (@NFLonFOX) November 29, 2021
Nobody looked like they knew what they were supposed to be doing. There was a lot of confusion. The Vikings had a tough schedule the past several weeks. They had the Cowboys, Ravens, Chargers, Packers, and then the 49ers on the road in Week 12.
The Vikings won two of those games, with a 34-31 win in OT versus the Ravens, and then followed up with their best win of the season. They edged out the Packers in a thriller in Minnesota by a score of 34-31.
This will be the second time that the Vikings and Lions see each other in 2021. The first was a close one with the Vikings needing a last-second field goal after the Lions took the lead with about a minute remaining. Cousins rallied the troops and put the Vikings into field goal position for a 19-17 win.
It's just one of many frustrating losses for the Lions this season. They've lost on field goals with under a minute left on the regular in 2021. It happened again on Thanksgiving. The Chicago Bears won a ugly contest by a score of 16-14 on a chip shot at the final whistle.
The Chicago Bears with the game-winning field goal to start Thanksgiving! ? ? pic.twitter.com/mNeGvodCPl

— theScore (@theScore) November 25, 2021
Jared Goff struck with Josh Reynolds for a deep score early, but they couldn't build on the big play and lost another heartbreaker. At least the Lions are covering spreads? They are 7-4 ATS and covered three straight, along with four of their last five attempts.
Dan Campbell is far from making all of the right decisions as head coach, but players are going hard for him at least. The defense has been holding up despite the offense failing to come through with big plays.
They won't have to worry about Dalvin Cook on Sunday, as the star running back has been ruled OUT with a shoulder injury. The Lions have a bit of extra time to prepare for the Vikings, while their opponent was just on the west coast in a physical game against the 49ers.
They may not be winning, but the Lions are playing hard at least. Getting 7 points at home versus the Vikings who are coming off a hard-fought battle in the Bay Area looks like a pretty good deal. The motivation to avoid going winless this season still has to be there.
Minnesota Vikings vs. Detroit Lions Betting Trends:
Vikings
1-8 ATS in their previous nine games as a favorite
0-6 ATS in their previous six games versus a team with a losing record
4-9 ATS in their previous 13 games
0-4 ATS in their previous four games in December
6-12 ATS in their previous 18 games
Lions
4-1 ATS in their previous five games
5-2 ATS in their previous seven games versus the NFC North
5-0 ATS in their previous five games after scoring less than 15 points
4-1 ATS in their previous five games versus a team with a losing road record
UNDER is 8-1 in their previous nine games
Baltimore Ravens vs. Pittsburgh Steelers
Date and Time: December 5, 4:25 p.m. EST
The following odds are courtesy of BetOnline:
| Teams | Spread | Moneyline | Total |
| --- | --- | --- | --- |
| Baltimore Ravens | -4.5 (-110) | -215 | Over 44 (-112) |
| Pittsburgh Steelers | +4.5 (-110) | +185 | Under 44 (-108) |
The Baltimore Ravens did enough to beat the Cleveland Browns on Sunday Night Football. It wasn't pretty and difficult to watch at times, but they got it done by a score of 16-10.
Lamar Jackson passed for just 165 yards with a touchdown and 4 interceptions, but Baker Mayfield did a good job of not taking advantage. He passed for 247 yards and a touchdown, but the Browns couldn't punch the ball in.
In the span of 3 minutes:

— Landry fumble
— Lamar interception
— 2nd Lamar interception
— Baker fumble

This game is drunk. pic.twitter.com/lKR91qWgHU

— StatMuse (@statmuse) November 29, 2021
Nick Chubb and Kareem Hunt returning didn't make an impact, as they rushed for a total of 36 yards. Hunt had 2.9 yards per carry, while Hunt ran for 2 yards per carry. The Ravens who have typically been bad against the run, stood up nicely against the Browns' backfield.
Despite the win, the Ravens need Jackson to be better. I wasn't impressed with the win, and the Ravens have had several close calls this season. They narrowly beat the Bears two games back, 16-13, after losing to the Dolphins, 22-10.
Going back a bit further, the Ravens needed overtime to beat the Colts, 31-25, and how about that record-breaking field goal from Justin Tucker against the Lions? They are 8-3, but they've had several breaks go their way to get there.
Joe Burrow: *Throws an interception*

Ben Roethlisberger: You call THAT a pick? Watch this. pic.twitter.com/85fBJO21zT

— SB Nation (@SBNation) November 28, 2021
The Steelers are coming off a humiliating loss to the Cincinnati Bengals, 41-10. After two losses on the road, which also included a 41-37 loss in LA versus the Chargers, they will be glad to be back home at Heinz Field.
Prior to their loss to the Chargers, the Steelers hadn't lost a game since October 3, 27-17 versus the Packers. After last week, Steelers' fans probably want to see Ben Roethlisberger retire. He struggled with 263 yards, 1 touchdown, and 2 interceptions, but some help from the offensive line would have helped.
Following such a terrible performance, I have some faith in the Steelers bouncing back in decent form versus a rival. It's not like the Ravens have been running away from teams this year. This could turn into a physical game that is tight throughout.
The public will fade the Steelers hard after last week, but I like them to look better this week. In their most important game of the season, expect a spirited effort from the Steelers. This is the first time ever that the Ravens have been favorites at Heinz Field against Roethlisberger.
Baltimore Ravens vs. Pittsburgh Steelers Betting Trends:
Ravens
8-2 overall in their previous ten games
3-6 overall in their previous nine games versus the Steelers
1-4 ATS in their previous five games versus a team with a losing record
1-5 ATS in their previous six games after covering the spread
UNDER is 4-0 in their previous four games on the road
Steelers
17-4-2 ATS in their previous 23 games as an underdog at Heinz Field
24-16-3 ATS in their previous 53 games as an underdog
3-7 ATS in their previous ten games
2-5 ATS in their previous seven games versus the NFC North