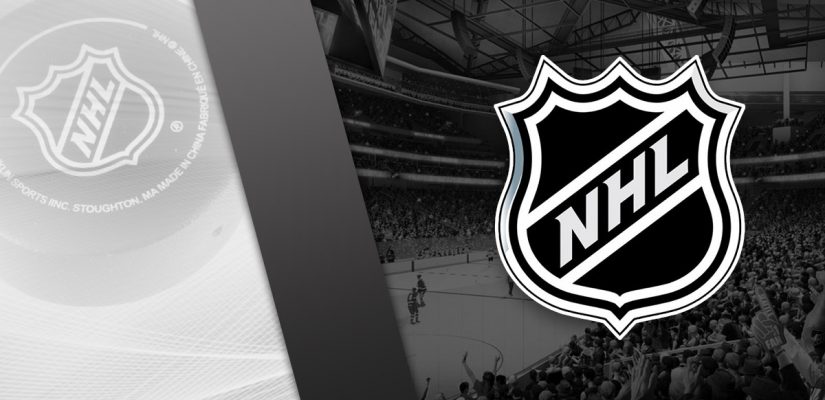 We're hovering around the quarter mark of the NHL season, so it's time to dive into some futures and update some odds.
We'll start our tour around the NHL with an Atlantic Division breakdown. We'll take a look at each team, their odds, what we like and don't like in terms of their chances to win the division before providing the pick that holds the most value moving forward.
Let's go!
*Odds courtesy of Bovada
**As of before play on Dec. 9
Florida Panthers (+140)
Record: 17-4-4 (T-1st)
Points Percentage: .760 (1st)
What We Like
The Bobrovsky bounce back. While the Panthers have performed well across the board and are absolutely filling the net at the offensive end of the ice, the bounce back of two-time Vezina winner Sergei Bobrovsky is a major positive for the cats.
After losing Chris Driedger in the Seattle Kraken expansion draft, the Panthers' goaltending looked shaky between a struggling Bobrovsky and a barely-20-year-old Spencer Knight. Bobrovsky has the pedigree and Knight is chock full of upside, but there wasn't exactly anything to hang your hat on between the two.
Bobrovsky is back (close) to vintage form as he owns a 2.41 GAA and .920 Sv% on the season while his 4.13 goals saves above average (GSAA) ranks 14th among qualified netminders, as per Hockey Reference. He's not leading the league in any particular department, but the sturdy effort so far is more magnified by the fact that Knight has endured a wobbly season with a 2.98 GAA and .904 Sv% and a -2.41 GSAA that sits 43rd in the league.
#TimeToHunt Sergei Bobrovsky has regained his Vezina form this season ? pic.twitter.com/Wjv8JVu0z1

— Hockey Hound (@HockeyHoundShow) November 21, 2021
Bobrovsky's season is a mountain of fresh air considering his 3.10 GAA and .902 Sv% from his first two seasons in Sunrise, numbers that ranked 37th and 33rd, respectively, among the 40 goaltenders that appeared in at least 50 games in that time.
The Panthers are dangerous from top to bottom, but with Bobrovsky back in form it's difficult to find any soft spots in their game.
What We Don't Like
Road work. Home ice advantage would appear rather important for this particular club given they've gone 14-1-0 at home but just 3-3-4 on the road.
Their offense goes from third at home to 14th on the road while their power play sits ninth at home but tied for 28th on the road at just 9.7%. The defense sits 11th at home but 16th on the road while the penalty kill goes from a tie for eighth at home but 22nd on the road.
With just 10 road games under their belt and 31 to go, perhaps there's time to get their road woes straightened out. However, it will be difficult to remain atop the division if they can't.
Tampa Bay Lightning (+260)
Record: 16-5-4 (3rd)
Points Percentage: .720 (2nd)
What We Like
Experience. There's a wealth of reasons to like the reigning back-to-back Cup champs, but we'll go with the experience factor.
Once again, the team is without a Hart Trophy talent in Nikita Kucherov who has suited up for just three games. Brayden Point and Anthony Cirelli are also out at the moment, and let's not forget that their entire third line from last season in Yanni Gourde, Blake Coleman and Barclay Goodrow are all playing elsewhere this season in addition to Tyler Johnson.
And yet, the team just keeps winning, and it's because they know how to do get it done. Since October 24, only the Toronto Maple Leafs have accumulated more points than Tampa's 31 in that time while sitting eighth on offense and third on defense.
While the overall offensive output has taken a hit with Kucherov out for so long, the Lightning remain stout on the back end and in between the pipes. The forward group has seen plenty of turnover after back-to-back Cups, but the defensive corps and Andrei Vasilevskiy in goal remain intact and have led the charge and surge after an inauspicious start to their season.
In other words, this team now looks exactly like the team that got it done in each of the last two seasons and their team-wide experience both in the regular and postseason should propel them to more success moving forward.
What We Don't Like
Goaltending depth. It's awfully difficult to find something to dislike about this Tampa Bay team, but they are one Vasilevskiy injury from big-time trouble.
Sure, taking a starting goaltender out of the equation for any team hurts, but unlike the vast majority of NHL franchises these days, the Bolts ride their No. 1 like a horse as opposed to time share that most teams deploy between two goaltenders.
Vasilevskiy is part of a logjam for second in the NHL with 20 starts on the season with backup Brian Elliott seeing five starts himself, and the latter has turned in a palatable 2.74 GAA and .909 Sv%. The Lightning are a superior defensive club to what Elliott played behind in Philadelphia over the last few seasons, but he hasn't produced a positive GSAA since the 2015-16 while with the St. Louis Blues.
It's nitpicking to be sure, but without any reliability behind the heavily-utilized Vasilevskiy, the Bolts could be playing with a bit of fire between the pipes.
Toronto Maple Leafs (+180)
Record: 18-7-2 (2nd)
Points percentage: .704 (3rd)
What We Like
Dynamic offense. The Leafs entered play on Thursday tied for 12th with 3.15 goals per game, so the bottom-line results haven't exactly consistently been there for a group many had penciled into the top five at the outset of the season.
However, a look under the hood reveals just how good this team has been despite not consistently finishing. They also rank second in high-danger chances for/60 and third in expected goals for/60 at 5v5 with a 27.3% clip on the power play that sits fourth league wide. Sitting 23rd in both overall shooting rate and high-danger shooting rate at 5v5 has hurt them, but this team generates offense with the best of em'.
CAN'T STOP WATCHING ?@AM34 pic.twitter.com/lDi66LXsE8

— ESPN (@espn) December 2, 2021
In the month of December, the Leafs' 4.75 goals per game sits fourth in the NHL with a 40% power play clip that ranks third. For a team that sits near the top of the entire NHL before their offense has hit its stride, a rolling Leafs offense means trouble for the rest of the Atlantic and the entire league moving forward.
What We Don't Like
Porous defense. Like the offense, the Leafs' defensive numbers are a little misleading. While they sit third overall with 2.41 goals against per game on the season, they also rank 21st in high-danger chances against/60 and 14th in expected goals agains/60 at 5v5. Goaltender Jack Campbell has largely been sensational with a 1.89 GAA and .939 Sv% with an NHL-best 16.96 GSAA in 21 games played, or else the Leafs would not be even close to third in overall defense.
The Leafs enjoyed a major turnaround on the defensive side last season when they finished inside the top 10, but despite similar personnel on the blueline again this season, the underlying results just haven't been there.
Their shutdown pairing of Jake Muzzin and Justin Holl that were so valuable last season look overmatched this time around and now the depth will be tested with rookie Rasmus Sandin for at least a couple weeks after taking a knee from the Jets' Neal Pionk on Sunday.
Campbell's numbers are likely to regress moving forward as well, making it even more important for this back end to work out the kinks to have a shot at winning this division.
Boston Bruins (+1500)
Record: 12-8-2 (4th)
Points Percentage: .591 (4th)
What We Like
The perfection line. The Bruins haven't quite gotten rolling this season as they actually sit behind the Detroit Red Wings in terms of points in the division, but with plenty of games in hand on the remainder of the Atlantic there's time for the B's to get going.
While the results have been underwhelming across the board, the perfection line featuring Patrice Bergeron, Brad Marchand and David Pastrnak march on.
Maybe the results from that trio aren't in peak form with Marchand the only one sitting with more than a point-per-game with 24 points in 19 contests, but perhaps that's the good news moving forward. Despite firing 102 shots on goal, Pastrnak has bulged twine on just eight occasions and a resulting 7.8% shooting rate that sits at about half his career 13.8% mark.
Bergeron has gotten going after a sluggish start, but once the inevitable shooting-rate regression arrives for Pastrnak, look out. Their collective performances may not be elite quite yet, but you have to like their chances — and that of the Bruins — once they get firing on all cylinders.
What We Don't Like
Goaltending. For the first time in a long time, the Bruins might just have some question marks between the pipes. While Tuukka Rask returning remains a possibility as he's even skated with the team as an emergency backup of late, Linus Ullmark and youngster Jeremy Swayman have been unable to hold down the fort on a consistent basis.
Ullmark owns a 2.68 GAA and .911 Sv% with a GSAA just in slightly positive territory. Now, Swayman's overall numbers look rather impressive with a 2.15 GAA and .922 Sv% on the season with a 4.05 GSAA that sits 15th league wide, but he's also been a little Jekyll and Hyde in his performances.
There's also the matter of Swayman now getting the lion's share of reps over Ullmark, it just adds to the uncertainty between the pipes. Even if Swayman plays well, are we as confident in his ability come playoff time as we were with Rask in the past? The answer there is a resounding no for a puck-stopper that has played all of 23 NHL regular-season games at this point.
It's not killing them at the moment, but there's certainly more questions marks in the Bruins' crease than we've seen in quite some time.
Detroit Red Wings (+10000)
Record: 13-10-3 (4th)
Points Percentage: .558 (5th)
What We Like
Freshman fire. There's little doubt the Red Wings have been the most pleasant of surprises in this division, but when was the last time we've seen a pair of rookies stand out so much on the same team?
Lucas Raymond is making his general manager Steve Yzerman look brilliant for taking him ahead of projections at fourth overall in the 2020 draft as he's collected 10 goals and 22 points in 26 games. At the same time, defenseman Moritz Seider — taken sixth overall in 2019 — has notched 18 points in 26 games himself while logging well over 22 minutes a night.
Trevor Zegras has found his footing out in Anaheim, but the Wings' dynamic rookie duo own to of the top three Calder Trophy odds with Raymond the favorite at +200 — followed closely by Zegras at +250 — and Seider third at +500. It would be shocking if one of those three rookies did not win the Calder.
It's safe to say there's new life in the Red Wings franchise and among the fan base who were exposed to some historically poor play in recent seasons. The Wings are in a Wild Card spot entering play on Thursday more than 25% into their season, but it's not just about this season with the future looking extremely bright moving forward in the motor city.
What We Don't Like
Leaky defense. The offense is out-performing expectations and Seider has been far more impactful than expected on that blueline, but the team defense as a whole remains an issue.
The Wings sit 24th with 3.19 goals per game and also 26th with a 74.7% mark on the penalty kill. That said, they also sit 31st in terms of high-danger chances against/60 and 23rd in expected goals against/60 at 5v5. Their 46.36% high-danger chances share at 5v5 sits 25th in the league thanks mostly to their inability to prevent high-danger opportunities in their own third of the ice.
It's not as if defense was expected to be a strength here. The Wings have done patchwork on the blueline in recent seasons while seeing what they have in some younger bodies. However, if they don't start defending better in their own end it's going to be tough to stay within arm's length of the postseason picture.
Buffalo Sabres (+50000)
Record: 8-14-3 (6th)
Points Percentage: .380 (6th)
What We Like
Dylan Cozens. The Sabres had the collective hockey universe in shock in the season's infancy as they came out of the gate hot and we performing among the league's best at both ends of the ice. It's been a struggle of late, however, with the team going winless over their last five and having won just once over their last 10.
As their free-fall down the standings predictably takes place, it's tough to find positives in what could be quite the lengthy rebuild. Dylan Cozens, however, has been a bright spot in the face of his early-career adversity.
While it's actually veteran Kyle Okposo leading the club with 17 points, Dozens has recorded seven goals and 14 points on the season across 25 games. He's scored three times over his last five and has been seeing more ice time as his sophomore seasons progresses.
Stellar shot from Dylan Cozens ?? pic.twitter.com/oWKfH5TMPw

— Sportsnet (@Sportsnet) November 13, 2021
With just one goal in his first 12 games, you would have to think Sabres management is pleased with his six goals over his last 13. After recording just four goals and 13 points in 41 games last season, 14 points in just 25 games this time around marks the step forwards the Sabres were looking for this season.
What We Don't Like
Goaltending. The Sabres' decision to go with some mix of Craig Anderson, Aaron Dell and Dustin Tokarski out of the gate was questionable to begin with, but with Anderson and Tokarski both out of the lineup right now the team has been forced to promote Ukko-Pekka Luukkonen and trade for Malcolm Subban.
In short, none of those five netminders are of the above-average variety. I mean, Anderson worked to a 2.50 GAA, .921 Sv% and 1.87 GSAA in just six starts before getting injured, but given his recent body of work those numbers had nowhere to go but in the wrong direction, especially with the team's level of play dropping significantly as the season's moved along.
Both Tokarski and Dell have struggled mightily in their 17 combined starts, and we'll see how Luukkonen and Subban perform when they get their reps. That said, there isn't a body in that mix that inspires much confidence in the blue paint.
Ottawa Senators (+50000)
Record: 7-16-1 (7th)
Points Percentage: .313 (7th)
What We Like
Brady Tkachuk. It's been difficult to find any positives in the Senators' season so far. After avoiding the North Division basement a season ago while being far tougher to play against than many expected, the 2021-22 Senators are far inferior pretty much across the board in a season they were expected to take another step forward in their rebuild.
It remains a young group a ways away from postseason competition, at least they now have their official leader in Brady Tkachuk who was named captain shortly after ending his contract holdout three games into the season. Tkachuk has racked up a healthy eight goals and 18 points in 21 games, all while recording 54 penalty minutes (most in the NHL), 65 shots on goal and another 86 hits to boot.
Not only has he performed extremely well from an offensive standpoint, he's involved every single night and you know when you play the Senators that the 22-year-old Tkachuk is going to be a handful, whether it be from an offense or physical standpoint.
At just 22 years of age, Tkachuk's leadership skills are already far beyond his age.
What We Don't Like
Everything else. I mean, pick your poison. The Senators are scoring less and giving up more while continuing to struggle on both ends of the special teams. In fact, their defense is the worst in the NHL and they sit no higher than 22nd in any of the referenced categories.
That being said, their goaltending has been a dumpster fire. The Matt Murray era continues to be an outright disaster as he's been so bad (3.26 GAA, .890 Sv%, -3.64 GSAA) that he can't even get into the lineup over Filip Gustavsson and Anton Forsberg. Not that they have been even better as Murray, Forsberg and Gustavsson rank 51st, 57th and 63rd in league-wide GSAA among the 66 qualified netminders.
They've combined to rank 30th in 5v5 save percentage and have certainly been the demise of a team that has simply not been any good across the board.
Montreal Canadiens (+50000)
Record: 6-19-3 (8th)
Points Percentage: .268 (8th)
What We Like
Hmmm… Nick Suzuki? When it comes down to the bad teams it's difficult to find a team-wide aspect of the game where they've been above average, so individual players come as the default and Suzuki has largely been the team's best player.
I think we all knew they weren't exactly a top-two team in the league last season even if they marched their way to the Cup Final, but I'm not sure they were supposed to be this bad. Carey Price being away from the team while in the the league's player assistance program has certainly not helped the on-ice results as Jake Allen has struggled to a 3.01 GAA, .906 Sv% and 47th-ranked -3.10 GSAA in his stead.
Also missing is captain Shea Weber who may never play in the NHL again while Joel Edmundson has yet to appear this season due to an ongoing back issue.
There's been more injuries throughout, but Suzuki has been fairly steady as the team's No. 1 center, collecting six goals and a solid 18 points in 27 games to lead the team in scoring. He also leads all Montreal forwards in ice time with 19:27 per game and power play points with six.
Nick Suzuki (@nsuzuki_37) really leaned into this one for our Shot of the Night! ?

NHL x @JagermeisterUSA pic.twitter.com/e0SJq61z97

— NHL (@NHL) December 5, 2021
The 22-year-old is just about the only thing trending in the right direction these days in Montreal.
What We Don't Like
Special teams. You could pick about just any aspect of their game to dislike in a miserable first quarter for the Habs, but their special teams have hurt them time and time again.
They currently sit 31st with a measly 13.3% clip on the power play and 30th with a 71.8% mark on the penalty kill. Right away that's not going to get you anywhere but to the basement and losing that bad on special team this consistently isn't going to work.
You can pick many departments or individual players to criticize on these Habs, but their special teams deserve plenty of the blame for the last-place seeding at this point.
Best Value Bet
Tampa Bay Lightning (+260)
The Bolts came out of the gate rather unevenly and had many wondering if the wealth of bodies they were forced to move on from up front were the cause. Add in injuries to some key players including their best offensive player in Kucherov and it wasn't exactly clear that the Lightning would be division contenders.
However, while the team's offense has rightfully earned their share of praise over the years, many overlooked a stout blueline, not to mention the best goaltender in the world in the reigning Conn Smythe-winning Vasilevskiy.
Arguably the hottest and best team in the NHL once again, the Lightning are going to be right there. The Panthers, Maple Leafs and even Bruins should be there as well, but with experience on their side and simply knowing how to win tough games, there's more value on the red-hot Lightning than any other team in the division at the moment, and their health will only get better from here on out.