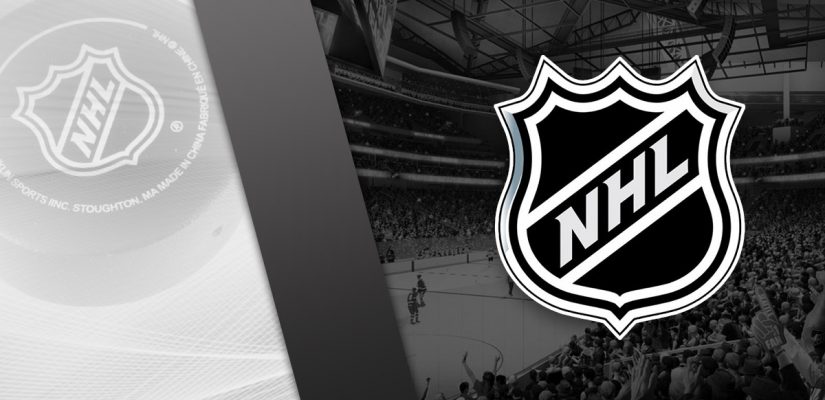 We're right around the quarter-mark of the NHL season for most clubs, so it's probably a good time to dive into some futures and look at some updated odds.
Not only will we do that, but we'll break down each club, what we like and what we don't like before dishing out a best value pick to take down the Metro.
Let's go!
*Odds courtesy of BetOnline
Carolina Hurricanes (+140)
Record: 21-7-1 (T-1st)
Points Percentage: .740 (1st)
What We Like
Depth. The Hurricanes are among the best teams on both sided of the puck, boast strong special teams and are one of the better faceoff teams in the league. While many clubs rely on a top line or "top-six" to do the heavy lifting, it's a team effort both up front and on the back end for one of, if not the deepest team in the NHL.
The team has nine players in double-digit points on the season, two of which are defenseman and that number would be three if Brett Pesce wasn't limited to just 15 games (seven points). I mean, Jesperi Kotkaniemi is fourth on a deep center-ice depth chart while Vincent Trocheck and Martin Necas, easily top-six players on most teams, skate together on the team's third line.
60 seconds left in OT and Sebastian Aho did this ? pic.twitter.com/ot5zQ9mW9k

— ESPN+ (@ESPNPlus) December 10, 2021
Their depth on the back end is being tested with Pesce, Tony DeAngelo and Jake Gardiner on IR at the moment, but off-season acquisitions of Ethan Bear, Ian Cole and Brendan Smith look all the more brilliant at the moment.
They sit ninth on offense, second on defense, 12th on the power play, second on the penalty kill and fifth in faceoff percentage. That's a well-rounded team there and the depth is a big reason as to why.
What We Don't Like
Underlying defensive metrics. I just got done explaining just how good this Hurricanes team is in just about every aspect of the game, but don't surprise to see some defensive regression here.
While the second-ranked PK helps, the Hurricanes also sit 16th in high-danger chances against/60 and 24th in expected goals against/60 at 5v5. Certainly, there's a notable gap between their surface and underlying numbers on defense, and indeed their 1.86 goals against/60 at 5v5 is well below their 2.46 expected mark, so regression to the mean is a real possibility moving forward.
The dynamite play from Frederik Andersen has been key in his first season in Raleigh, but he also owns a 2.04 GAA and .927 Sv% in 17 games. Those numbers are well off his career 2.62 GAA and .916 Sv% while he's also struggled of late, posting an .862 Sv% over his last three starts despite seeing a total of just 58 shots on goal in that time.
If there's anything to dislike about this team, it's the real possibility of defensive regression as we move along.
Washington Capitals (+165)
Record: 18-6-7 (T-1st)
Points Percentage: .731 (2nd)
What We Like
The Great 8. You could roll with their resiliency given that the team was without their entire second line (Nicklas Backstrom, T.J. Oshie, Anthony Mantha) all at the same time for numerous games, and while Oshie has since returned the Caps are a atop the Metro at least from a points perspective.
Look no further than the best goal-scorer in the history of the game as to why. Ovechkin's 20 goals on the season sit second only to Leon Draisaitl's 23 in the NHL's goal-scoring race, but he also sits third in the Art Ross race as well with his 41 points sitting behind just Draisaitl (45) and his Oilers teammate Connor McDavid (45).
The difference between Ovechkin and many of his peers in the Rocket Richard and Art Ross race is the guy's been doing it in his 17th NHL season. He's threatening to lead the NHL in goals scored for the 10th (!!!) time, but from a team perspective, himself along with Evgeny Kuznetsov and Tom Wilson have carried this team who happen to rank fourth in overall offense even without those star-caliber players in the lineup.
Ovechkin is doing it again and his Capitals are once again a major threat in the Metro.
What We Don't Like
The power play. Despite sitting fourth in overall offense, the Capitals' surprisingly sit 21st with a 17.6% clip on the man advantage. Now, Backstrom and Oshie are major components of that power play and their absences obviously don't help the cause, but this is a group clearly capable of more.
They might also need it to be better. Why? At 5v5, the Capitals have scored 3.16 goals per 60 minutes. While that mark sits fourth in the NHL, it's also far and away superior to their 2.35 expected mark. In other words, there's a real possibility their even-strength offense is curbed moving forward, and something needs to fill the gap if they're to be a top-tier offense. The power play could represent a bridge to said gap.
Even Ovechkin has just four power-play markers on the season which is tied for 17th league wide. Increased health could help, but regardless of how you want to slice it this Capitals man advantage has lagged just about every other aspect of their game.
New York Rangers (+425)
Record: 19-7-4 (3rd)
Points Percentage: .700 (2nd)
What We Like
Igor Shesterkin. If you're curious as to why the Rangers are challenging for a Metropolitan Division title at the moment, look no further than netminder Igor Shesterkin who has thrown his name into the Vezina Trophy conversation.
Shesterkin is injured at the moment after a collision on Friday, but sits with a 2.05 GAA and .937 Sv% on the season with a goals saved above average (GSAA) of 14.46 that sits second in the NHL only to the Maple Leafs' Jack Campbell (16.96), as per Hockey Reference.
Shesterkin takeaway-ith ? @NYRangers pic.twitter.com/ZrudhRTTKc

— B/R Open Ice (@BR_OpenIce) November 1, 2021
We knew when he came into the league he was going to be special. Nothing is guaranteed coming into the NHL, but Shesterkin had put forth three seasons of eye-popping numbers in the KHL (where he played parts of six seasons overall) before heading to North America and subsequently dominated the AHL level in 25 games before making his NHL debut in the 2019-20 season.
Still just 25 years old, Shesterkin has put the Rangers on his back roughly 25% into the season and has the blueshirts in a prime position to not only get into the playoffs but perhaps win the division.
What We Don't Like
Underlying data. The Rangers have certainly out-performed expectations, but the extent to which Shesterkin has carried them is best explained using advanced metrics.
Call them what you will, but the Rangers' underlying data does not paint a pretty picture moving forward. At 5v5, the Rangers sit 19th in terms of high danger chances for share at under 50%, and they also sit 24th in terms of expected goals share at 5v5 as well with a 47.62% mark. They also sit 28th in shot share and 31st in shot attempt share at 5v5 to boot.
Can a team that gets out-played so badly in all these areas really win this Metro division? I mean, they sit 14th on offense, ninth on defense and seventh on both the power play and penalty kill. Clearly, they're doing something right and the special teams have been very good, but a team that is getting out-played as much as any other in the league at even strength is a tough one to back on the futures market.
Pittsburgh Penguins (+475)
Record: 17-8-5 (4th)
Points Percentage: .650 (4th)
What We Like
Defense. It's not often you think about the Pittsburgh Penguins and the worst defense first comes to mind, but their success this season has been on the back end.
The Penguins sit fifth in overall defense with 2.40 goals against per game, but also sixth in high-danger chances against/60 and fourth in expected goals against/60 at 5v5. Their 2.08 goals against/60 at 5v5 is right in line with their 2.13 expected mark, so this is a Pittsburgh defense that's deserved its fate at even strength.
Not only that, but they're the No. 1 ranked penalty kill in the NHL with a 91.9% mark in that department, a fairly sizeable lead over second-place Carolina at 87.6%.
It's a fairly solid group of defenders on that blueline. Kris Letang, Brian Dumoulin, Marcus Pettersson and John Marino have grown into one of the better top-four units in the league while Michael Matheson and Chad Ruhwedel certainly aren't the worst bottom-pair in the league but rather one of the best.
For a team that's usually lived and died on offense, a stout defense has been a breath of fresh air in Pittsburgh.
What We Don't Like
Health. Out of their control? Maybe, but for the millionth time in recent memory the Pittsburgh Penguins have been unable to stay healthy.
Sidney Crosby missed the first few games of the season after undergoing offseason wrist surgery, and Evgeni Malkin's return still isn't imminent after he had knee surgery in the offseason as well. The Penguins knew those were guaranteed absences out of the gate.
However, the forward group continues to be hit hard by the injury bug with Bryan Rust also on the IR, joined most recently by Jake Guentzel who is dealing with a shoulder injury and is listed as "week to week". That's a heck of a trio in Malkin, Rust and Zucker all out, otherwise known as pretty much their entire second line.
Add in the loss of Jared McCann in the offseason and the Pittsburgh offense has been a shell of its former self, sitting not only 16th overall but all the way down to 26th with a 15.3% clip on the power play. Reinforcements may be needed for this group in the New Year.
Columbus Blue Jackets (+10000)
Record: 14-13-1 (5th)
Points Percentage: .518 (5th)
What We Like
Surprisingly potent offense. The Blue Jackets' outlook wasn't great across the board entering the season, but not much was expected from this offense. Given that Patrik Laine has appeared in just nine games and hasn't played since Nov. 3 and it would be understandable if this group was struggling to score goals.
Well, they rank 11th in overall offense on the season, ahead of teams such as the Rangers, Jets, Penguins and Bruins, to name a few.
It hasn't just been one or two guys, either. The Jackets have 12 players that have recorded at least 10 points. Boone Jenner leads the club with 11 goals, young defenseman Adam Boqvist has six of his own and Max Domi has bounced back with 11 points in 15 games. Again, this is without a player in Laine who seemed re-enthused with three goals and 10 points in nine games before an oblique injury sidelined him for the long-term.
The Jackets find themselves in contention for a Wild Card spot at Christmas, due in large part to an offense that's out-performed expectations by a notable margin.
What We Don't Like
Road woes. It's not mandatory for a team to play as well on the road as they do at home to compete for a postseason spot, but it's difficult to envision the Blue Jackets staying on the periphery of a Wild Card spot if they can't pick it up a notch or two outside of Nationwide Arena.
Columbus has a healthy 9-3-1 mark on the road, but have gone just 5-10-0n the road, the 27th-ranked road record in The Show.
The back end is the most concerning part of their road woes. The Blue Jackets sit 31st in overall road defense and 26th in terms of road penalty killing. Netminder Elvis Merzlikins' home/road splits are gaping wide as he sports a tidy 2.07 GAA/.937 Sv% at home only to be shelled to the tune of a 4.72 GAA and .871 Sv% on the road. Unfortunately, this is a career-long trend for the new No. 1 netminder, another concern moving forward.
Columbus stumbled into the temporary league-wide pause at 2-7-1 over their last 10, but it's their road play through the first 28 games of the season that's been the biggest concern, particularly in their own end.
New York Islanders (+8000)
Record: 8-12-6 (8th)
Points Percentage: .423 (7th)
What We Like
Ilya Sorokin. Sorokin sits with a 2.49 GAA and .926 Sv% while starting 19 of the Isles' 28 games, yet the team sits in last place in the Metro (by way of points). They're 15th in overall defense and while that's a significant drop from entering the season with the NHL's best overall defense over the last three seasons, it shouldn't cripple you into the division's basement.
Sorokin has certainly been as advertised since making the transition from the KHL to the NHL last season. Similar to his countryman Shesterkin with the other New Yorkers, Sorokin has turned eye-popping numbers in his native Russia into excellent work at the NHL level while certainly displaying No. 1-type work along the way.
SOROKIN! ?#Isles pic.twitter.com/HIMaNVvVWR

— NHL on NBC Sports (@NHLonNBCSports) February 1, 2021
In 41 career NHL regular-season games, the sophomore has turned in a 2.32 GAA and .922 Sv% while posting more than 15 goals saved above average, as per Hockey Reference. His 8.75 GSAA ranks 10th in the league and his three shutouts tie him for second, so he's done his part and more than lived up to the hype since coming overseas.
What We Don't Like
Dreadful offense. Once the Isles got Mat Barzal under his RFA contract, retained the likes of Kyle Palmieri and got captain Anders Lee back healthy following last year's season-ending ACL injury, it was reasonable to expect this Islanders offense to pack more scoring punch than we've seen in year's past.
That has not been the case.
The Islanders sit 30th in overall offense, better than just the Montreal Canadiens and Arizona Coyotes, the latter of whom was widely expected to produce the league's worst offense. Playing their first 13 games on the road while waiting for their new arena to be finished was a difficult task, but new barn has seen the home side average just 1.90 goals per game in their 10 games at UBS Arena, the worst mark in the NHL.
It will now require a comeback of epic proportions for the pre-season Metro favorites to get into the postseason thanks to a lifeless offense that's been the shovel that's dug the hole.,
Philadelphia Flyers (+10000)
Record: 12-12-5 (6th)
Points Percentage: .500 (6th)
What We Like
Carter Hart. Like with the rival Rangers and Islanders, the brightest spot for these Flyers has been between the pipes, this time in the form of youngster Carter Hart.
After a dreadful season that saw Hart (and backup Brian Elliott) finish has one of the worst goaltenders in all of hockey, the Flyers absolutely needed a rebound effort from the 23-year-old, and they've gotten it. He's turned a 3.67 GAA, .877 Sv% and GSAA approaching -23 last season into a 2.74 GAA, .918 Sv% and 3.84 GSAA that sits 16th league wide.
Hart has been in peak form of late, turning in a .942 Sv% over his last four outings, but the Flyers have won just two of those four contests.
Considering what he's been up against, his quality numbers play up a little bit more. The Flyers sit 31st in shots against per game, last in all of scoring chances against/60, high-danger chances against/60 and expected goals against/60 at 5v5. In other words, he's playing behind pretty much the worst defense in the NHL and has managed to stand tall and give his team a chance more often than not.
What We Don't Like
Your choice: disappointing offense or horrendous defense. I actually didn't mind Chuck Fletcher's re-vamping of the Flyers' blueline in the offseason. The problem is Rasmus Ristolainen's game has not improved upon a change of scenery, Ryan Ellis has played in all of four games due to injury and Keith Yandle is being utilized as a power-play specialist for the most part, and it's not working.
Indeed, the Flyers' defense has been brutal as noted above, but Hart's stellar play has them sitting 22nd in overall defense. So, you could also give an underperforming offense their share of the blame as well.
Despite adding a goal-scorer in Cam Atkinson up front in exchange for the play-making Jakub Voracek, this offense just hasn't gelled. Atkinson's 12 goals actually leas the team and he's certainly not to blame, but count the offensive performances of everyone not named Atkinson or Claude Giroux (team leader with 25 points) as disappointing.
Sean Couturier, Travis Konecny, James van Riemsdyk and Joel Farabee are all averaging 0.59 points per game or worse. Once a budding superstar on the back end, two-way blueliner Ivan Provorov has just 11 points in 29 games while Yandle has zero goals and 10 points in 29 contests as well.
Having Kevin Hayes limited to just 11 games as hurt and Ellis' contributions from the back end resulted in five points in four healthy games, but what appeared to be a deep, three-line offensive attack just has been unable to get it going, and their 26th-ranked power play is certainly not helping the cause.
New Jersey Devils (+12500)
Record: 10-15-5 (7th)
Points Percentage: .417 (8th)
What We Like
Re-vamped blueline. The Devils have produced some of the worst defensive numbers in the league both on the surface and underneath in recent seasons, but that's changed this time around with some significant additions to the club's blueline.
The biggest addition came in the form of Dougie Hamilton who landed the biggest free-agent deal of the offseason in the form of a seven-year, $63M deal with the Devils. Hamilton has missed a little bit of time with injuries but has been his usual, productive self when healthy as he's collected six goals, 17 points and 99 shots on goal in just 27 games with his new club.
17 SECONDS IN. ?

Welcome to Jersey, Dougie Hamilton!#NHLonSN | #NHLFaceOff pic.twitter.com/za6SaeazL4

— Sportsnet (@Sportsnet) October 15, 2021
New Jersey GM Tom Fitzgerald further added to his blueline by taking advantage of a Colorado Avalanche team that needed to move out a defenseman for Expansion Draft purposes. Fitzgerald acquired stay-at-home d-man Ryan Graves as a result, adding another top-four caliber blueline to the mix.
Now, sitting 26th in overall defense might not be the best way to show the improvement of this club as they also sit 10th in high-danger chances against/60 at 5v5, yet a 30th-ranked 5v5 save percentage from a whopping six different netminders so far has been the main issue.
If the team can continue to limit high-danger chances with this blueline moving forward they should be in for improved results down the road.
We We Don't Like
The power play. As noted, the goaltending hasn't been great and Mackenzie Blackwood hasn't rebounded as hoped after a delayed start to his season due to heel surgery, but the power play has been horrible through the first 30 games of the season.
The Coyotes and Canadiens are tied for the worst power play in the NHL at 12.5%, but New Jersey is dangerously in the mix with a 12.9% mark of their own. That being said, the Devils have also surrendered an NHL-worst six short-handed goals, giving them an NHL-worst 5.9% net power play on the season. That's cringe-worthy.
This is where Hamilton's impact has probably been felt the least. He has just one power play goal and six power-play points on the season as he's simply not working with the same elite talent he was while with the Hurricanes who he helped anchor to the top of the power play rankings last season.
Somewhat miraculously, the Devils sit 22nd in overall offense despite this ugly PP and actually sit within the top 10 in both high-danger chances for/60 and expected goals for/60 at 5v5, but their lack of finish at 5v5 (19th in actual 5v5 goals for/60) and a total lack of power play efficiency has them sitting dangerously close to the bottom of the division, especially with the Islanders just three points back with four games in hand.
Best Value Pick
Pittsburgh Penguins (+475)
I'll admit I've been bearish on the Pens from the outset of the season as they started their season injured and question marks lingered in goal after Tristan Jarry failed to build on his breakout season last year.
That said, Jarry has been outstanding and a Vezina candidate, and his work seems rather sustainable considering the Penguins are preventing high-danger chances at 5v5 around a top-five rate alongside the best penalty kill in the NHL.
The offense continues to deal with more than their share of injuries, but Malkin is getting closer to a return likely in the New Year while Bryan Rust is back skating with the team as well. Jake Guentzel's return will be much anticipated as he too is skating with the team, albeit without a certain return date, but he's getting close.
At full strength, expect this Penguins offense to find a groove, but a disappointing power play has a big opportunity to rebound as well.
Winners of seven straight entering the brief pause in the season, the Pens once again look like a threat and at just four points back of first place they certainly have more than enough time to make good on this value with 52 games remaining on the calendar.