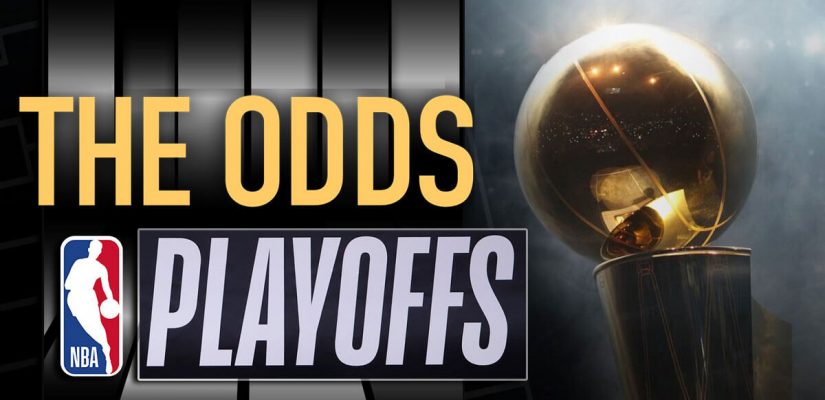 The 2021-22 NBA season is starting to wind down and the playoffs will be here before you know it. It's a time when teams are trying to finish strong so that they can end up with most advantageous seeding. You can bet on the seeding if you wish at top real money betting sites.
We're here to help you with a look at the opening odds.
The All-Star Break is over and play is beginning once again this week. Calling it the second half of the season isn't quite accurate, because most of the teams have already played two-thirds of their regular season schedule. As a result, teams are running out of time to really position themselves well for the final stretch.
The current NBA Playoffs bracket coming out of the All-Star break ? pic.twitter.com/VVtYRvv4rH

— ESPN (@espn) February 23, 2022
To complicate things even more, many teams are trying to work in players who were only recently acquired around the trading deadline. It makes it very tough to prognosticate how the playoff seedings will look once the regular season ends. But if you can do that, you can come out with a very nice profit.
That's because certain top gambling sites are offering you the chance to guess the seeds from 1 through 6 in each conference. Those are the seeds that are free from the play-in tournament, which is why they're so crucial. Because the standings are so jumbled, there are any number of possibilities for those seeds, which is why there is so much value available with those bets.
We're going to take you through the opening odds for playoff seeding in the 2021-22 playoffs. Along the way, we'll give you our opinions of who we think is going to slot into each space. With all that information, we think you'll have a good foundation to make wagers at top NBA basketball gambling sites.
Seeding Odds For The 2021-22 NBA Playoffs
East #1 Seed
Cleveland Cavaliers:
+900
The Heat are currently tied with Chicago for the top seed in the East, 2 ½ games in front of a three-way tie for third. But the Bulls are banged up, as it doesn't appear that they'll have Lonzo Ball for a while. Miami, meanwhile, is getting healthy, and their reinforcements are ready anyway because of how well they played in the first half of the season when needed.
If anything, the Heat might have to worry about one of the heavyweights coming behind them to try and take that top seed away. But Erik Spoelstra has shown the ability again and again to keep his team focused on the task ahead, and he has a trio of guys in Jimmy Butler, Bam Adebayo and Kyle Lowry who have been through the wars and are excellent leaders.
That should be enough to secure them the top seed. There isn't much value in betting them, unfortunately. But that is the likeliest outcome that we can see.
East #2 Seed
Cleveland Cavaliers:
+550
The defending champs do have a few concerns that might crop up in the playoffs. Their second unit has been trying to find its way, but injuries keep cropping up. Missing P.J. Tucker and Brook Lopez from last year's starting lineup definitely hurts their defensive cohesion as well.
But none of that should be too problematic in terms of the regular season, not with Giannis Antetokounmpo playing at perhaps an all-time high level. Obviously, if he gets banged up, all bets are off and they would sink fast. But they just seem a bit more solid that the other possibilities for #2.
Philadelphia might have a few growing pains while they're incorporating James Harden. And Cleveland doesn't have the same kind of experience. The expectation is that the Bucks finish the year in solid fashion, all while working out the kinks for their possible championship run.
East #3 Seed
Cleveland Cavaliers:
+400
The top two in the East feel pretty solid, but it starts to get a bit tricky after that. Philly has Joel Embiid carrying them on his back, which is why he has an excellent chance of winning the Most Valuable Award. And the feeling is that he'll be the deciding factor in getting them to the finish line in the third spot.
Could they fall a little bit? It's possible, as it's hard to say how James Harden will fit in when he finally makes it into the lineup. There is also the question as to how the Sixers will fare when their two top players are both ball-dominant and injury-prone.
It is interesting to speculate what Philly could be like if Harden is himself, sliding onto a team that was already having a solid season. But that kind of chemistry might not really gel right away, which should keep them from going too much higher up the ladder. #3 feels just about right.
East #4 Seed
Cleveland Cavaliers:
+325
If there is a team that could ascend to a higher position than they currently inhabit, it seems like the Celtics might be that team. First-year coach Ime Udoka took his time finding the right mix, and injuries certainly didn't make it easy for him to do that. But Boston can throw a starting five on the floor that mixes explosive offensive talent (Jayson Tatum and Jaylen Brown) with lockdown defensive capabilities (Marcus Smart and Robert Williams.)
In the past, the bench was an issue for Boston. But the addition of Derrick White seemed like a solid step in the right direction there. And Grant Williams has stepped up his game, so maybe other youngsters like Payton Pritchard and Aron Nesmith can do the same.
If anything, it might be a concern that they could overshoot and end up even better in the seeding. But it feels like the Bucks and Sixers will stay afloat with their star power. The Cavaliers, on the other hand, are in the crosshairs of the Celtics, and Boston should be able to go and gran that spot.
East #5 Seed
Cleveland Cavaliers:
+300
Charlotte Hornets:
+15000
The Raptors are playing a somewhat dangerous game with their reliance on a starting five that plays the most minutes in the league by a wide stretch. If one (or more) of them should suffer some sort of injury, the effect could be disastrous. They'd most likely fall back into play-in territory rather than rise up into the #5 seed.
Not only are the Raptors playing with a short bench, but they are also playing extremely small. It's a formula that has worked so far, and it has a much better chance of working in single regular season games when teams can't prepare as well. It remains to be seen how it will play in the playoffs.
Maybe Thaddeus Young, newly acquired before the All-Star break, will help them lengthen the bench a bit. In any case, Toronto should be able to shoot teams out of the gym most nights with their starting five. That should help them rise a bit (they're currently #7) and improve their spot when the regular season is complete.
East #6 Seed
Cleveland Cavaliers:
+340
Charlotte Hornets:
+10000
This spot is a big one, because it's the last spot before the play-in tourney. And we feel like it's up for grabs. The big threat to Cleveland for the #6 seed feels like Brooklyn, which has reloaded for the stretch run with the acquisition of Ben Simmons, the return for injury of Kevin Durant, and the change in COVID regulations which could benefit Kyrie Irving.
That would be a scary team for the playoffs. But Brooklyn's hypotheticals never seem to come to fruition. As for the Cavs, we realize that the #6 seed is a pretty big fall from where they stand right now. But Cleveland does have to prove that they're ready for the stretch drive, as they just can't match the playoff experience of some of the teams fighting them for seeding.
On the bright side, Cleveland's defense can be fierce, which will help them if things get tight down the stretch. But is there enough firepower for them to hang with teams like Boston and Philly in the chase? You can get killer value with this wager (100 to 1), so this is one of our favorite bets available in terms of the seeding.
West #1 Seed
Golden State Warriors:
+700
Phoenix comes out of the All-Star break with a 6 ½ game lead on Golden State for the top seed, so it's understandable that they're the heavy favorite. But the Suns are also going to be without Chris Paul for possibly the rest of the regular season. Will that mean a major drop-off, one big enough for Golden State to rally?
While Paul is undoubtedly important, and it's hard to see Phoenix reaching their ultimate goal without him, the cushion they have is solid. They have veteran options to help fill the gap (Cameron Payne, Elfrid Payton, Aron Holiday). And Devin Booker seems ready to take on more of a ball-handling role while Paul is out.
Phoenix has an excellent point differential, which means that the record is no fluke. They might hew a little closer to .500 the rest of the way. But they are too complete a team to be derailed from the top spot even with such a tough personnel loss.
West #2 Seed
Golden State Warriors:
-200
The battle for the #2 spot in the West figures to be a wild and woolly one down the stretch. Memphis comes into the break with a game-and-a-half deficit to Golden State. But they've been bearing down on them with no signs of slowing up.
If you haven't watched the Grizzlies, they are so much more than Ja Morant. They have one of the deepest benches in the league, and coach Taylor Jenkins knows just who to go to at the right time. And when Dillon Brooks returns, they'll get even deeper.
Normally, you might worry about a young team staring to feel the pressure a little bit down the stretch. But the Grizzlies have a kind of fearlessness about them that suggests that they don't know any better in the best possible way. Look for them to nip the Warriors in a photo finish.
West #3 Seed
Golden State Warriors:
+150
The knee-jerk reaction would be to say that it's the experienced Warriors trying to hold off the upstart Grizzlies. But Golden State has started to incorporate a bit of a youth movement to help the veteran core. Rookie Jonathan Kuminga, in particular, looks like he will be a big factor for them as they come down the home stretch.
That said, the Warriors will go as far as Steph Curry, Klay Thompson, and Andrew Wiggins will carry them. And maybe Draymond Green will be back in a few weeks to help, although that's a bit up in the air. That's a really good place to start.
Still, in this day and age in the NBA when guys tend to sit out with nicks and cuts so that they're ready for the playoffs, the Warriors are probably less equipped to succeed with bench players sitting in. And as a veteran team who's been there before, they probably aren't as incentivized to fight for the #2 spot. We're expecting a slide to #3.
West #4 Seed
Golden State Warriors:
+800
Minnesota Timberwolves:
+10000
It's tight as can be right now in the #4 to #6 seed spots in the West. Only 2 ½ games separate the Mavs, Jazz and Nuggets. Although the Jazz right now sit in the #4 spot, this feels like a good place to grab value with Dallas. Some All-Stat break tinkering just might have unlocked some latent potential in Dallas.
For whatever reason, the fit with Luka Doncic and Kristaps Porzingis. By trading him away for supporting types, it allows the Mavs to let Doncic run with the offense in a more complete way than was even the case before. Instead of having to manufacture touches for Porzingis, he can choose the best option every time down the floor.
It also feels like Dallas is better now on the defensive end of the floor, because they can do a lot more switching on pick-and-rolls. The Mavs haven't translated Doncic's presence to a deep run in the West yet. If that can get that first-round home-court edge, which they will with the #4 seed, that could change.
West #5 Seed
Minnesota Timberwolves:
+1100
Golden State Warriors:
+3000
Los Angeles Lakers:
+15000
Los Angeles Clippers:
+15000
The Jazz are often overlooked because they tend to be in the same boot year-in and year-out. In the past few seasons, Utah was able to soar in the regular season, only to falter in the playoffs. It feels like the league has sort of caught up with them in terms of their approach this time around.
The interesting thing about this year's Jazz is that they aren't nearly as invincible at home as they have been in past years. While their 21-10 record in Salt Lake City is still solid, it's a bit lacking by the Jazz' lofty standards of the past few years. And their road record is mediocre, which is why they've lagged a bit behind the West heavyweights.
Utah's bench has struggled this season, as Jordan Clarkson's efficiency has waned and they've had a hard time finding reliable threats on the wing. Donovan Mitchell has to carry a lot of the load, and the Jazz still have that awkward makeup where their second-best player (Rudy Gobert) is limited offensively. We can see those issues keeping them behind the hot Mavericks in the final weeks.
West #6 Seed
Minnesota Timberwolves:
+300
Los Angeles Clippers:
+3500
Los Angeles Lakers:
+6000
Golden State Warriors:
+10000
Because of the way the teams from #7 on in the West have struggled, there really isn't a scenario where Denver will fall anywhere below #6. The question is whether or not they can do a little bit better than that in the final seedings. And we think they'll fall short.
As brilliant as Nikola Jokic has been (some believe even better than in his MVP season), he doesn't have a lot of help. While there have been rumblings that Michael Porter and Jamal Murray might make it back from injury, that probably won't happen in the regular season.
The Nuggets are starting to get a little more help from younger guys like Boots Hyland, which should help them make it to the finish line of the regular season all right. But they just don't have the weapons of Dallas or Utah. #6 should be their landing place.
Conclusion
We hope that this look at the to opening odds for playoff seeding in the NBA helps you with your wagers. It should be a mad scramble to the playoffs for the teams mentioned. Let's hope that it breaks in a way that lines up with the bets you've made at top sports gambling sites.