Outright betting on the 2022 LEC Spring Split definitely makes a lot of sense considering the top-heavy nature of the European region. We know who's good and, by proxy, who has the best shot at hoisting the trophy and writing a bit of history. There are never any guarantees, of course, but as far as regions go, the LEC is a fairly predictable one. The following image says it all: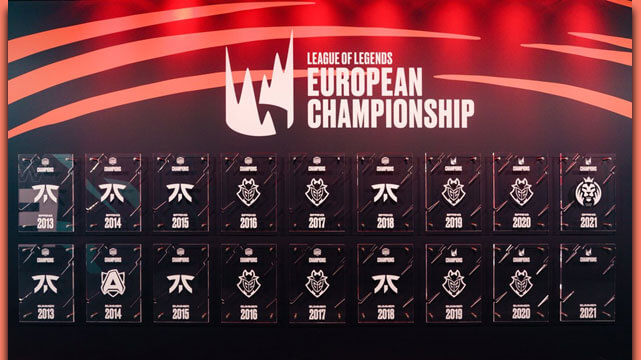 It's been almost ten years since the inception of the LEC, and yet only four teams have ever managed to hoist its trophy. You'd think that in ten years' time more organizations would manage to leave a mark, but that simply hasn't been the case.
The end result is almost always a foregone conclusion. There have been a few outliers, like MAD Lions, but their two wins — impressive though they were — came at a very "weird" moment, when neither G2 nor Fnatic played at their peak (for vastly different reasons). We're not trying to take anything away from the boys in white and gold, but it's still a fact.
It's also worth mentioning that the gap between the LEC pantheon and everyone else is so darn big we might as well consider it a canyon. There's just no other way to put it. The ten permanent partners are always most competitive at the very start of the season — that's when the whole "feeling out" process occurs. As time goes on, however, the bigger picture starts to appear, and the aforementioned gap becomes even more pronounced.
Twists can happen, but they're so exceedingly rare that they're not even worth talking about.
This might not sound all that exciting from a viewer's perspective, but it's downright phenomenal for anyone looking to put their hard-earned money on the line! You want consistency, you want routine, you want an "easy" way to predict the outcome as that'll increase your chances of scoring a payday.
A New Kind of Status Quo
By the looks of it, the forthcoming season is going to be ever so slightly weirder than the ones that came before it.
The reason why is quite simple: a new kind of status quo is in the making, and no one's all too sure of how it'll all go down.
We have a very solid idea of who'll end up on top, but the path towards that point will surely be riddled with twists and turns that'll make our heads spin.
We have so many questions:
Will Vitality's superteam pan out? Will Fnatic go the "whole nine yards" now that they've effectively won the off-season? Will MAD Lions be able to stay afloat after losing some of their most crucial players? Will G2 Esports still be a top-tier team now that they've restructured in the most unexpected of ways? Will Rogue implode now that they no longer have Kacper "Inspired" Sloma and Steven "Hans Sama" Liv?
These are all hugely important questions, and it's basically impossible to answer any of them with absolute confidence. Fortunately, we won't have to wait long to find out!
2022 LEC Spring Split Lock-In Outright Betting | Biggest Favorites
Two teams stand out from the crown in every conceivable fashion: Team Vitality and Fnatic. They're stacked from top to bottom with some of the best and most talented players in the history of the European region. It's unfair, really, towards the rest of their peers and adversaries — the gap in terms of potential and overall ability is astoundingly large and, frankly, there's no way to narrow it.
These two organizations have won the off-season in the most stylish of ways and are poised to leave a mark. Who's better than whom is still impossible to predict at this point in time, but one thing's for certain: it'll be one heck of a fight!
Team Vitality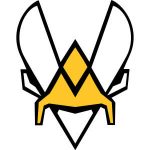 We've heard rumblings of Vitality wanting to create a superteam for years, but for one reason or another it never panned out.
This time, however, they've gone the extra mile and have signed three bona fide behemoths: Barney "Alphari" Morris, Luka "Perkz" Perković, and Matyáš "Carzzy" Orság!
They'll be joined by Oskar "Selfmade" Boderek and Labros "Labrov" Papoutsakis, two extremely capable and aggressive players who need no introduction. But it's also worth mentioning that Vitality aren't the only ones who've whipped their wallet and signed a couple of blank cheques.
On paper they have all the right tools and weapons to dominate and become LEC champions. Whether that'll actually pan out still remains to be seen, but the odds are certainly on their side. We are a bit hesitant, however, as Alphari and Perkz didn't have the best of showings over in North America. The former dominated in lane but failed to find common ground with Team Liquid — who's to blame on that one is still a mystery.
By the same token, Perkz didn't dominate anywhere at all and was pretty darn mediocre by his standards. Serviceable, for sure, but far from exceptional. Cloud9 certainly didn't spend millions upon millions of dollars to have a mid laner who's all of a sudden (and without any apparent reason) a "middle-of-the-pack" kind of performer. Perkz seemingly didn't develop any real synergy with his teammates and was pretty much "done" even before Worlds began. Did he try his best? We're not fully convinced, but we're not blaming him, either — there were many factors that led to him underperforming (by his own standards).
This Team Vitality line-up doesn't seem like one of those superteams of yore — it's been assembled with thought and care, so we're definitely optimistic about their chances.
Then again, splurging millions of dollars means nothing at all if there's no foundation for these players to build upon, if there's no well-functioning system within which they can sprout and further develop. And that's precisely where Vitality faltered in the past.
Will a "fresh coat of paint" suffice?
We're not fully convinced, but they'll pack so much horsepower it'd be ludicrous to bet against them.
Fnatic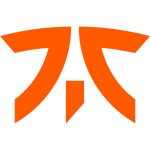 The former "kings of Europe" are, without a shadow of a doubt, the biggest winners of the most recent off-season.
They didn't spend as much as Vitality and yet their line-up is every bit as good and dangerous. They've made the right changes, and are all but guaranteed to bear the fruits of their labor.
Whether they're better than Vitality pound-for-pound is up for debate, but one could definitely argue in that direction.
Marek "Humanoid" Brázda has been performing better than Perkz for quite a while, Iván "Razork" Martín Díaz is about as good as Selfmade (performance-wise), and Martin "Wunder" Hansen — while far from the top lane behemoth he once was — is still amongst the very best players in the West and is surely motivated to prove his haters wrong. And their bottom lane duo? Out of this world.
All in all, this Fnatic line-up is stacked beyond measure. There's no weak link whatsoever, no player that could be exploited or punished which bodes extremely well for their chances going forward.
While they might not have as much hype as the boys in black and yellow, they're undeniably more layered and versatile and could, by all means, end up on top once all is said and done.
If we had to take a wild stab in the dark we'd say that Vitality have a better shot in Spring, with Fnatic getting the better of them in Summer, although that's just a hunch.
2022 LEC Spring Split Outright Betting | High Value Dark Horses
Betting on any high value dark horses feels somewhat ill advised. It's not that they don't have a shot at all but rather that the two teams listed above are so much better and more dangerous that it's somewhat crazy to think that either of them could get leapfrogged by any of the remaining permanent partners.
The gap in terms of talent and overall potential is seemingly insurmountable. Vitality and Fnatic have the absolute best players around and that's not up for discussion. Still, two teams deserve a mention; if you're feeling adventurous they might be worth the shot.
G2 Esports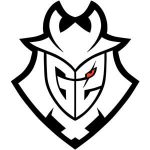 Oh how the mighty have fallen. G2's implosion left no one indifferent. Instead, we felt a mixture of feelings, none of which were particularly positive. But let's not dwell on the past — we cannot change or alter it, after all.
Mistakes were made and consequences followed. The G2 Esports of 2022 will in no way resemble the venerable titan we've all become accustomed to.
Marcin "Jankos" Jankowski and Rasmus "Caps" Winther are still as legendary as ever, but they weren't all that impressive throughout 2021 — far from it, in fact. As a result, it's quite hard (if not flat out impossible) to feel any semblance of hype; it's a strange position for everyone involved, now that the G2 dynasty has officially crumbled. And boy what an ending it was, one that we will remember for the years to come (if for all the wrong reasons).
G2 Esports will still pack a punch.
There's no doubt about it. It might not be the most powerful or devastating punch one can imagine, but the point stands nonetheless. They're still a threat, even though they pale in comparison to some of their more capable, seasoned peers.
Not only will they have to rebuild synergy from the ground up, but they might not even have the right players for the job — their bottom lane duo (while undoubtedly talented) is a pretty big question mark. Imagine having to "fill in" for Martin "Rekkles" Larsson and Mihael "Mikyx" Mehle! What agony! Saying that they have some huge shoes to fill wouldn't even begin to cut it!
There's an arduous road ahead of them and, frankly, we're not fully convinced they're up to the task. It's simply too big of a challenge, is all.
Then again, if ever there was an organization that could pull it off, it's G2 Esports. They haven't been in such a disadvantageous position in years, so they might need a bit of time to once again "learn the ropes," so to speak, but once that whole process comes to an end, there's no doubt in our mind that they'll once again be challenging for the LEC throne.
It's way too early for that to happen in Spring, though.
There's simply no other way to put it. With that being said, they're undoubtedly the biggest dark horse in the entirety of the LEC so it might be worth the shot — assuming you're willing to go down such a risky path, of course.
MAD Lions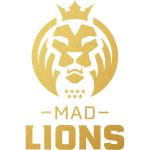 We're putting the MAD Lions here out of sheer respect. The things they've accomplished in 2021 were nothing short of extraordinary. They had defied the odds in both Spring and Summer, and they deserve a metric ton of credit for it.
Still, they've made two changes to their starting line-up (or were forced to make them, rather), so their regression (and subsequent fall from grace) is all but guaranteed.
They shouldn't be counted out just yet, but it's hard to envision a world in which the MAD Lions trade blows with the likes of Vitality, Fnatic, and G2 Esports and actually live to tell the tale. They'll put up a fight, but that's about all they'll be able to do in the face of such stiff opposition. The gap is simply far too big, at least for the time being. If Steven "RKR" Chen and William "UNF0RGIVEN" Nieminen end up being competitive League deities the MAD Lions might stand a chance further down the line, but you really shouldn't hold your breath for it to happen.
They're not a high value dark horse per se, but are nonetheless worth the mention. We'd advise against it, but if you're feeling especially adventurous — and have a bit of spare cash lying around — you could put your money on the defending champions and hope for a Hail Mary. We certainly wouldn't; we're just trying to give you the broadest possible overview of your options, that's all. And this option, in particular, should definitely be avoided.