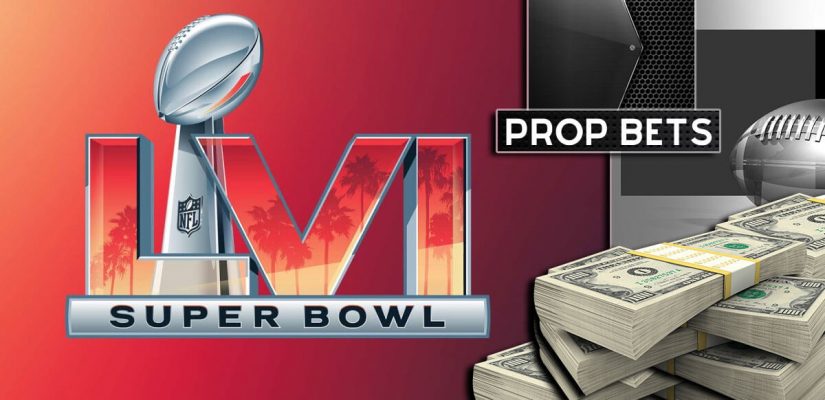 Super Bowl prop bets have exploded over the last decade and is developing into the best wagering option for many sports bettors. The different kind of prop bets are endless when it comes to the Super Bowl props that are offered. There has to be least one or two prop bets on the board that should interest your tastes, even if you don't like the spread or total.
TheSportsGeek has put together the best Super Bowl 56 prop betting guide that you will find on the internet. Read through it once or even twice before locking in your best Super Bowl prop bets.
That goes for the more traditional prop bets featuring players and game props to the crazy and ridiculous. Oddsmakers continue to out-do themselves with ridiculous prop bets that go well beyond the color of the Gatorade. There are even Super Bowl prop bets for the commercials during the game.
To find the best Super Bowl prop bets with the best odds, you are going to have to do some legwork. Super Bowl prop bet odds can often vary from online sportsbook to sportsbook. Finding the best odds is imperative for the best prop betting experience for Super Bowl 56.
It's also important to find an online sportsbooks that has everything you are looking for on the board. TheSportsGeek has located online betting sites that will provide you with the best Super Bowl prop bet odds and with the highest reputations in the industry. A solid sign-up bonus for free cash wouldn't be too bad, either.
1. Bovada/Bodog
Sportsbook Hightlights
Massive Super Bowl Props Betting Board
Crazy, Player, and Game Props
Well-Established and Trusted Brand
Accepts US Player at Bovada
Bovada has been providing online sports betting since 1994. They have a well-respected reputation as a sportsbook that has been the most reliable and safe operators online.
Bovada was also one of the first to experiment with Super Bowl prop bets. For years, Bovada has been providing a wide array of props for the Super Bowl. Their prop list grows with more and more prop bets added to the list year after year.
If there is something happening in the game, there is probably a prop bet at Bovada for you to consider on the Super Bowl. Most offensive and even defensive players are expected to have props available, along with game props and fun Super Bowl prop bets.
Note that if you are a sports bettor based in the United States, then you must use Bovada instead of Bodog. Sports bettors from Canada and Mexico, along with some South American countries, will be asked to use Bodog.
WAGER ON SUPER BOWL 56 PROP BETS AT BOVADA
For all new sports bettors at Bovada, receive a 100% sign-up bonus for your initial deposit. Bitcoin users will have an additional bonus added to their accounts.
2. MyBookie
Sportsbook Hightlights
Fun and Crazy Super Bowl Prop Bets
Deposit Your Deposit Super Bowl Bonus
Sleek and Modern User Interface
Unique In-Game Live Super Bowl Betting
Accepts US Players
Are you a sports bettor that looks forward to the crazy and unusual Super Bowl prop bets? Along with providing some of the best Super Bowl prop bets, MyBookie focuses on fun prop bets that are unique to Super Bowl 56.
From the color of the Gatorade of the winning team to the commercials to the TV commentators, and halftime, there is something for everybody at MyBookie. This is my favorite game of the year partly because of the crazy Super Bowl prop bets that are available for wagering.
MyBookie will also have the typical player and game props available for Super Bowl 56, so if you have no interest in betting on how many times Tom Brady is mentioned (this is surely going to be a prop), or the result of a commercial, MyBookie still has you covered.
WAGER ON SUPER BOWL 56 PROP BETS AT MYBOOKIE
MyBookie can get you started with free bets for the Super Bowl. The online bookmaker has a double your first deposit bonus for the final game of the NFL season at SoFi Stadium.
Up to $1000.00, MyBookie will match and double your deposit. There is a 25% reload bonus available now at the sportsbook for existing members.
3. BetOnline
Sportsbook Hightlights
The Best Super Bowl Prop Bet Odds
Focuses On Super Bowl Player and Game Props
High Betting Limits
Accepts US Players
Looking for an online sportsbook for Super Bowl 56 that combines high limits with the best Super Bowl prop bet odds? BetOnline has been one of my go-to prop betting websites throughout the regular season.
Thanks to their best odds for prop bets, I've made BetOnline my favorite sportsbook for game and player props. BetOnline knows what they're the best at, and they stick to that formula. Active online since 2001, they won't mess around with your bankroll.
As somebody who had a terrific experience with my prop bets at BetOnline in the regular season, expect a standout Super Bowl 56 prop betting experience for the Rams and Bengals game. There are playmakers, and both sides of the ball in this one, and the best player prop bets will be at your fingerprints at BetOnline.
WAGER ON SUPER BOWL 56 PROP BETS AT BETONLINE
For receiving the best Super Bowl prop bet odds by signing up at BetOnline, you will also have a 50% welcome bonus in your account up to $1000.00. Existing sports bettors at BetOnline can re-deposit with a 25% bonus for the Super Bowl.
4. BetUS
Sportsbook Hightlights
A Wide Menu For Super Bowl Player and Game Props
Top Class Sign-Up Bonus and Crypto Friendly
Quick and Reliable Deposits and Withdrawals Within 48 Hours
Accepts US Players
BetUS was another one of my favorites for betting player props in the regular season. If you followed my prop bets, you probably know that many of my prop bet odds came from BetUS. The best Super Bowl prop bet odds can be found here consistently as well.
BetUS generally had the earliest props on the board, and their touchdown odd props beat the market consistently. If you are a player prop player, then BetUS has to be on your radar. This is especially true if you use cryptocurrency for sports betting.
My best player prop betting advice is to compare the props odds with Bovada, BetOnline, and BetUS for your favorite bet. For the best overall experience, Bovada has to be your top option, but have always had a good experience with the BetUS player prop experience.
WAGER ON SUPER BOWL 56 PROP BETS AT BetUS
Super Bowl 56 brings with it an attractive sign-up bonus at BetUS. This trusted online bookie has a 100% cash bonus for the Super Bowl. They throw in an additional 25% in free bet money for the casino.
Are you a crypto sports bettor? Then BetUS has to be your best sportsbook for Super Bowl 56. Receive up to a 150% free cash bonus for your crypto deposit and an additional 50% for a total of 200% in bonus funds for your account.
5. SportsBetting.ag
Sportsbook Hightlights
An Unlimited Super Bowl Prop Bets Board
Numerous Deposit and Withdrawal Options
Well-Established and Reliable Online Sportsbook Since 2003
Accepts US Players
SportsBetting.ag is our final best online sportsbook for Super Bowl prop bets. Related to BetOnline, SportsBetting.ag must be on your list of options for Super Bowl prop betting.
Along with the other bookmakers, SportsBetting.ag will offer the best Super Bowl prop bets online. At SportsBetting.ag, like BetOnline, you can rest assured that your deposit will be safe for the Super Bowl and beyond.
When it comes to the Super Bowl prop bet odds, you should expect some of the best value online. If that wasn't the case, SportsBetting.ag would not be in the top-5. You can't go wrong with taking a look at this sports betting veteran.
SportsBetting.ag has a 50% sign-up bonus for new users for Super Bowl 56. The bonus is eligible for up to 50% of your deposit.
If you want to deposit using crypto, the bonus is good for a $100% sign-up bonus to double your initial amount. SportsBetting.ag also features a 35% crypto reload bonus and 10% crypto boost at their sportsbook for the Super Bowl in 2022.