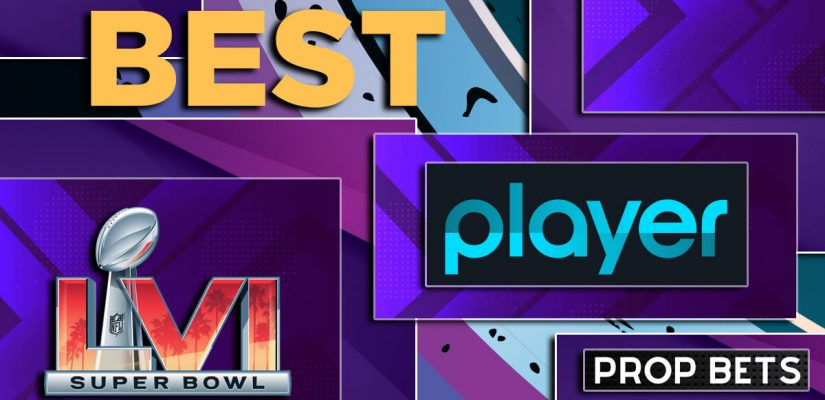 The Cincinnati Bengals and Los Angeles Rams are ready to go for Super Bowl 56 on February 13. SoFi Stadium will welcome the AFC Champions and NFC Champions to determine the best team in the NFL for the 2021 season.
If you were to suggest that the Bengals were going to be in Los Angeles on February 13 at the start of the season, you'd say they'd be there as fans. Maybe if you are a Bengals fan, you threw a few bucks on them to win the Super Bowl.
Winner takes all. ? (by @budlight)#RamsHouse | #RuleItAll

?: #SBLVI — Sunday 6:30pm ET on NBC
?: NFL app pic.twitter.com/EJ1T5Itjqv

— NFL (@NFL) February 10, 2022
The rest of us didn't see this coming from the Bengals. You could tell from what we watched last season that the Bengals were going to take a step forward this year. They won four games last year, double from the previous season.
The Bengals made it this far; why not win one more game?
There is a very good Rams team on the other side that will look to end the Cinderella story of the Bengals. The Rams got their quarterback, and now they need him to win just one more game to do a game better than Jared Goff was able to accomplish.
There are a lot of different
Super Bowl prop bets
on the board for the Super Bowl. If I had to select my favorite Super Bowl prop bets, it has to be player prop bets. With player prop bets, you are betting on player production.
In a way, it's like daily fantasy sports, only you're betting against the bookies. TheSportsGeek has several Super Bowl prop bets at the sports blog if you are interested in more props. However, my favorite props is the Super Bowl player prop bets you can find below.
There is a lot of talent on both sides of the ball, which should make for a good player prop bets card in Super Bowl 56. Head below for our best Super Bowl player prop bets for Super Bowl 56 at SoFi Stadium.
Los Angeles Rams Super Bowl Player Prop Bets
Odell Beckham Jr. Total Receiving Yards
For our first player prop bet, I'm looking at former Cleveland Brown, Odell Beckham Jr. Beckham got his wish and was let go in Cleveland. He landed in the best possible scenario, as Beckham is in the Super Bowl with the LA Rams less than a year after the Browns released him.
He's developed into a favorite target of Matthew Stafford.
The rapport between Stafford and Beckham Jr. has continued to get better in the playoffs. Beckham looks like a true No. 1 receiver in the playoffs. That's what is expected out of a guy of his caliber. Cooper Kupp on the field is allowing Beckham to find room.
Beckham has been open often through the playoffs.
He is getting open on 61% of plays during the postseason. Stafford has been pitching and catching with him, as OBJ is finding a lot of room to operate in the secondary. Beckham had a big game with 113 yards and 9 receptions in the NFC Championship. In three playoff games, he has 236 yards and 19 receptions. He should find room against a Bengals secondary that was 26th in the regular season.
I'm not against sprinkling something on OBJ to win Super Bowl MVP at +2500. He's been waiting a while for this stage, and I don't see Beckham botching the opportunity. Look for at least 66 yards receiving in Super Bowl 56.
Super Bowl Player Prop Bet
Matthew Stafford Total Passing Yards
What the Bengals managed to do in the second-half against Patrick Mahomes in the AFC Championship will be remembered for a long time. Mahomes passed for more than 200 yards in the first-half.
By the end of the game, Mahomes had 275 yards passing.

That is a huge reflection on the adjustments defensive coordinator Lou Anarumo was able to make. It's also on the Andy Reid and the Chiefs. They came out after halftime believing it was going to be easy and looked shocked the Bengals made changes. Mahomes was not prepared in the least to see the Bengals drop more guys back.
Expect Matthew Stafford to see adjustments coming from the Bengals. The Rams will be prepared for different looks the Bengals give the Rams' offense.
Stafford has been in good form in his first season with the Rams.

He passed for 4,886 yards, 41 touchdowns, and 17 interceptions on 67.2% completions in the regular season. Against the Buccaneers in the Divisional Round, Stafford torched the Bucs for 366 yards and 2 touchdowns. He did it against versus a good 49ers' defense in the NFC Championship, with 337 yards.
In the playoffs, the Bengals have faced Derek Carr, Ryan Tannehill, and Patrick Mahomes. Carr and Tannehill aren't the biggest tests.
Mahomes was cruising before the Chiefs forgot how to play football.
I'm leaning towards Stafford picking his way through the Bengals' defense in Super Bowl 56. A 300-yard game for Stafford over the Bengals looks within his reach.
Super Bowl Player Prop Bet
Cooper Kupp Total Receiving Yards
Cooper Kupp is the potential regular season MVP for the 2021 season and could be a Super Bowl MVP as well. Kupp put together a memorable season in his first year with Matthew Stafford. He was just yards away from breaking Calvin Johnson's regular season receiving record.
Kupp hit the ground running right away.
It was almost instant the chemistry Stafford and Kupp were able to develop. While Kupp came short of Johnson's record, he finished with 1,947 yards and 16 yards for an incredible campaign.
His big-play ability continued through the playoffs, as Kupp goes into the Super Bowl off a 142-yard performance with 2 touchdowns in the NFC Championship. Kupp built on his 183-yard outing versus the Buccaneers in the Divisional Round.
Expect Kupp to have a big game and an opportunity at the MVP award. In seven of his last nine games, Kupp has recorded a minimum of 109 yards. In the biggest game of his career, Kupp likely can't be held to less than 108 yards.
Super Bowl Player Prop Bet
Cam Akers Total Rushing Yards
Cam Akers' stunning return to the field after an Achilles tear in the summer has led to Super Bowl 56. Akers had some light work towards the end of the regular season, and then the Rams gave him a full workload in the playoffs.
Akers had 17 carries for 55 yards on 3.2 yards per carry against the Cardinals. The following week, he played a bigger role against the Buccaneers, with 24 carries for 48 yards on 2 yards per carry.
Akers had 13 carries for 48 yards on 3.7 yards per carry in the NFC Championship. He has looked fine, but it's clear that Akers needs an offseason to get into top form again. Akers will share carries with Sony Michel in the backfield against an underrated Cincinnati defensive front.
The Bengals are fifth-best in the NFL, with 102.5 rushing yards allowed per game.
They should be able to force the Rams into going through the air with Stafford. In a game where Akers will be sharing the backfield, I'm not too interested in backing Akers in Super Bowl 56.
Super Bowl Player Prop Bet
Cincinnati Bengals Super Bowl Player Prop Bets
Joe Burrow Total Rushing Yards
Joe Burrow is going to see pressure at SoFi Stadium. He's gotten away with playing behind a mediocre offensive line up to this point in the playoffs. Burrow hasn't needed an elite offensive line to put up big numbers.
There is going to come a time against a tough pass rush where the Bengals could run into problems. That could very well be the Rams in Los Angeles on Sunday. They were tied for sixth with 2.8 sacks per game in the regular season.
Aaron Donald and the Rams' pass rush should force Burrow out of the pocket. He will likely have to run around create offense at times with his legs. Burrow isn't a burner, but there is enough step in his stride to pick up yards on a scramble.
Before the Super Bowl, Burrow took off in the AFC Championship against the Chiefs in the biggest game of his career. He gained 25 yards on 5 attempts in a game where Burrow had to do everything it took for his team.
In four of his last six games, Burrow has run for double digits going into Super Bowl 56. This player prop bet on Burrow's rushing number looks like good value on the OVER.
Super Bowl Player Prop Bet
Joe Mixon Total Receptions
Pressure from the Rams is going to cause Joe Burrow to get the ball off quickly. He will have to check down and look for his safety valves often in Super Bowl 56.
Burrow will connect with Ja'Marr Chase.
Though the Rams will force him into taking the safer route more often than he'd like. Mixon has been a solid option for Burrow out of the backfield.
The fifth-year running back had 42 receptions for 314 yards and 3 touchdowns on 7.5 yards per reception. He has 13 receptions and 106 receiving yards in three playoff games.
,
Going into Super Bowl Sunday, Mixon has grabbed at least 4 receptions in four of his previous five outings. With the Rams giving Burrow a tough time in the pocket, expect him to turn to Mixon often.
Super Bowl Player Prop Bet
Samaje Perine Total Rushing Yards
Unlike most teams in the NFL, the Bengals have not opted for a duo in the backfield. It has been Joe Mixon's backfield to himself.
Some decent talent is behind him, including Samaje Perine that came up big in the AFC Championship. Perine had one of the biggest plays in the AFC Championship, as he took a dump-off from Burrow to the end zone for 41 yards. He finished with 3 receptions for 43 yards on 14.3 yards per carry. Perine hasn't been used much in the playoffs, but that performance should give him more opportunities in the Super Bowl.
The 26-year-old had 246 rushing yards and a touchdown on 4.5 yards per carry during the regular season.
At 2.5 yards, it isn't going to take much for Perine to go OVER this number.
All it could take is a draw or one carry for Perine to run for 3 yards. After what he did last week, Perine should see two or three carries in Super Bowl 56.
Super Bowl Player Prop Bet