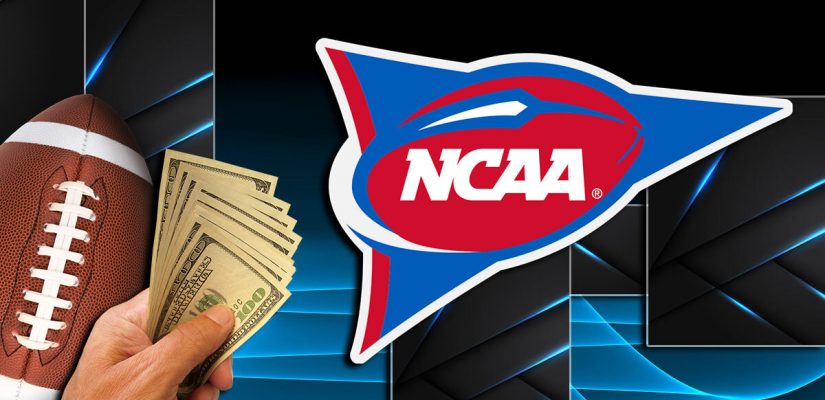 A new college football bowl season is right around the corner, and it's time to start putting a betting plan together. It's wise to have a general idea of what you're doing before even looking at the odds.
If you're not going to take basic bowl betting principles into consideration, then betting on these games is going to be difficult. No one can guarantee a winning bowl season, but you can give yourself a better chance of exiting the college football season feeling good.
? @ESPNCFB's complete 41-game football bowl schedule & commentator assignments have been announced

Schedule includes:
∙ #CFBPlayoff
∙ New Year's Six
∙ @ESPNEvents bowls

? @BowlSeason begins Friday, Dec. 17

More: https://t.co/jLlICbgy6U pic.twitter.com/lrlOUjc5C4

— ESPN PR (@ESPNPR) December 8, 2021
Betting on college bowl games is different from the regular season. Do not confuse the two. Most of these games are exhibitions more than anything else. Using the same approach as the regular season probably isn't going to result in much success.
Note that these college football bowl betting tips don't necessarily include the College Football Playoff. We don't need to examine if teams are going to be motivated in the CFP. That's not true for the rest of the bowl teams, though.
Before locking in your first bowl bet of the season, head below to check out the top college football bowl betting tips. Also follow TheSportsGeek for free college football bowl picks.
1. Head Coach Bowl Record
This is similar to the same approach for betting preseason games in the NFL. There are some NFL coaches that take preseason games more seriously than others. The same is true for college football coaches and bowl games.
There are just some head coaches that know how to get their team well-prepared for their bowl game. They treat bowl games like a meaningful exercise. These head coaches do not go into this treating it like an exhibition.
A coach like Kyle Wittingham, 11-3 in bowl games, and Jimbo Fisher at 8-2 might care more than some other coaches out there. Before locking in your wager, take into consideration how well head coaches have done in bowl games.
Researching how their teams have performed is a good start under their guidance is a good start for your bowl season prep work.
2. Players Transferring, Sitting Out Bowl Games, and Head Coaching Changes
This is a big one, and we can include them all into the same category. The regular season roster, including the coaching staff, might look differently during bowl season.
Players sitting out bowl games wasn't as much of a thing over a decade ago. It's common in this era, though, and you best investigate who is IN and OUT for teams.
Mike Leach is not a fan of players skipping Bowl games. ? pic.twitter.com/JYCwxbUOd8

— theScore (@theScore) December 13, 2021
College players that have a future in the NFL often don't want to risk an injury in what is considered a meaningless game. Their future in the NFL is more important, so it's off to prepare for the combine.
We've also seen an explosion of players that are entering the transfer portal and going to a new school. This is something that we didn't see as much of back then as well. It's something else you have to check on.
It isn't only the roster that might look different, but the coaching staff could have an interim or new head coach filling in. Sometimes this might motivate a team, so it doesn't necessarily mean a team won't show up.
New Notre Dame head coach Marcus Freeman gave heartfelt thank yous during his introductory press conference ❤️ ☘️ @Marcus_Freeman1 pic.twitter.com/in4GgjgYlS

— ESPN College Football (@ESPNCFB) December 6, 2021
In this case, I'd look at that situation on a case-by-case basis. Do you think that Notre Dame is going to feel too down going into their bowl with Chip Kelly leaving and Marcus Freeman coaching? That's an example of where the head coach leaving may not hurt.
3. Don't Bet A Team Based On Their Record. Research Strength of Schedule.
If you're blindly betting bowl games with no research, you are going to first look at how they did in the regular season and then make a decision. In some sports and situations it might help, but it's irrelevant when it comes to bowl games in most cases.
College football bowl committees aim to have an even and entertaining matchup. A lot of bowl games put a team with a good record from a Group of Five conference into a matchup against a team from a Power Five with a mediocre record.
It makes for an interesting storyline. Can the team from a smaller school knock off one of the big boys from a power conference? For a lot of these exhibition bowl games, this is what I look forward to the most.
However, the records aren't going to tell the whole story. A team with three or four more losses than their opponent may in fact be the much better team. Strength of schedule is important.
In these types of matchups, it's imperative that you dive into the matchup and do your homework thoroughly to beat the point spread. Just betting on the team with the better record blindly won't work.
4. Team Motivation
There are some teams that aren't going to be thrilled about their bowl placement. Maybe they were hoping for something much grander, and they're stuck playing in a lower tier matchup.
This team isn't going to have the same level of motivation to play well as perhaps their opponent who is happy to be in that game. Just take a look at the Sugar Bowl from 2019. Georgia had more talent than Texas going into that one.
The 2019 Sugar Bowl was filled with moments:

• UGA and Bevo had a close call
• Sam Ehlinger breaks Vince Young's single-season rush TD record
• Ehlinger tells Texas fans "We're back." pic.twitter.com/vm1pYFwGWF

— ESPN College Football (@ESPNCFB) July 10, 2020
However, the Bulldogs wanted something more than the Sugar Bowl, and the Longhorns were thrilled to receive an invite to the game against an uninterested Georgia team. There are going to be more angles like this in the future.
In some cases, it's easier to pinpoint if a team is going to be motivated or not. You might need to dig into the local media reports for other teams. It should be mandatory preparation for bowl season.
5. Discipline and Bankroll Management
Don't feel like you need to play the board and bet every game. Bowl season is different in that there are games close to every day.
It can be tempting to have action on every game you watch, but sometimes you have to take a pass if there is no edge or a game you don't like.
They are all on ESPN or some other network TV, so the temptation is strong. However, resist the urge to bet everything. It's of the utmost importance that you only bet games where you're more comfortable.
With multiple games on during the day and evening throughout the week, it's critical to use proper bankroll management or you aren't going to make it to the College Football Playoff.
Your bankroll could be toast before the College Football Playoff even arrives if you aren't using bankroll management. Avoid all-in bets and laying a large percentage of your bankroll on bowl games.