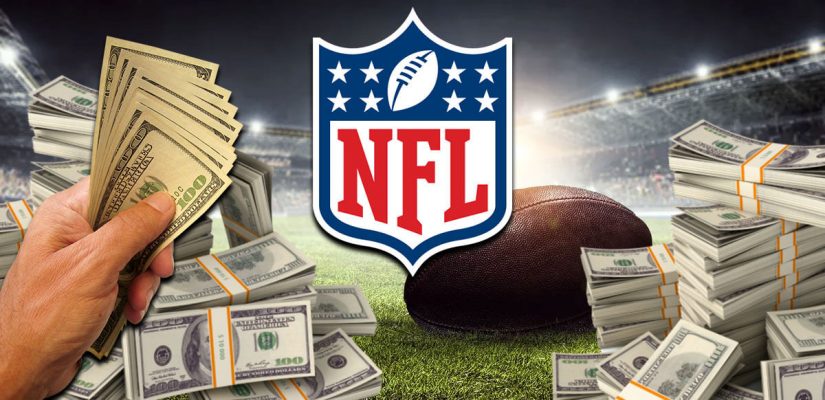 It's time for a "new" season of NFL football. The NFL Playoffs open this upcoming weekend with Wild Card Weekend. After securing first-round bye weeks, the Tennessee Titans and Green Bay Packers have the Wild Card off.
The old format had two teams from each conference earning a bye and skipping the first-round. Not so easy this season. It wasn't an easy ride to make the playoffs for many teams in the final week of the regular season.
The 2021 #NFLPlayoffs are set! pic.twitter.com/Bv3d34ALBL

— NFL (@NFL) January 10, 2022
How about the Pittsburgh Steelers? They needed a loss from the Indianapolis Colts against the Jacksonville Jaguars and avoid a tie between the LA Chargers and Las Vegas Raiders. The big sweat ended up coming not from the Colts game but in overtime in Las Vegas.
As I noted, this is a new season. These are still the same teams in the playoffs that you handicapped in the regular season. However, the playoffs can be a different animal. Taking a fresh approach to the playoffs is in your best interest.
There is important betting advice to keep in mind going into the playoffs. Head below for our top NFL betting tips for the 2022 playoffs.
Treat Playoff Games Like Any Other Game
If you want to be a successful sports bettor, you must treat every event the same. Professional sports bettors don't care about the significance of a game. Their goal is to look for value and an edge.
To a non-recreational handicapper, a meaningless preseason game might carry more value than a playoff game. In other words, like any other regular season game, take a pass if there is something you don't like.
The most important thing to write down is maintaining your usual unit size. I recommended 1-3% of your bankroll on any individual bet. However, whatever your usual bet size is, I'd stay with it instead of going wild because it's a big game.
Strict bankroll management is the most important strategy to be successful at sportsbook.
Don't Bet Every Playoff Game*
The Wild Card Round to the Super Bowl includes plenty of playoff games. Don't feel the need to bet every game if there isn't a strong angle. Sometimes the best play is taking a pass and looking at the next game.
The oddsmakers are sharper than ever when it comes to playoff football. There's so much money flowing in that they're able to balance the market appropriately. That's not to say they're going to get every game right, though.
There are going to be opportunities where they are off the mark. You have to do your best to stay patient enough not to bet games when you aren't confident.
There might be one exception where you can bet every game if your bankroll is in good enough shape. Read below for more information.
Take Advantage of Props and Special Bets
This is a spot where you could bet every playoff game if you do your homework. If you need action and bets on every game, there might be a prop bet or two for you even without playing the spread or total.
During the playoffs, oddsmakers roll out the red carpet for props and special bets. You are going to find multiple options in every playoff game. The Super Bowl is the biggest game of them all for prop betting.
There are so many prop bets that it can make it difficult for oddsmakers to be perfect on everything. Their computer that calculates the numbers leaves soft spots occasionally that we can exploit.
Rookie Playoff Quarterbacks Are Historically Money Burners
Over the last two decades, rookie quarterbacks have not been a good bet. Everyone remembers what Tom Brady did as a rookie quarterback, but what he did is not typical.
Since 2002, the year after Brady won his first Super Bowl against the LA Rams, quarterbacks making their first start in the playoff have been losers against the spread.
Does this mean you will make guaranteed money fading first-time playoff quarterbacks? Over a small sample size, it may not be true.
However, a lot of data dating back to 2002 suggests that it will be a better bet. Quarterbacks making their debut in the playoffs are 12-31-1 ATS against quarterbacks with at least one game of experience since then.
Avoid Recency Bias
When I refer to recency bias, in this case, I'm talking mostly about what happened in Week 18. Basing your bets on what happened in the final week of the regular season is a serious recency bias fallacy.
Novice sports bettors often look at a team's most recent game and use that as their main approach for the next game. That's bad form and should not be used as your primary betting angle in the playoffs.
Week 18 is often a week for some teams to gear up for the playoffs, with the intensity turned down a notch, at least for teams that have clinched. When it's playoff time, teams look at things differently.
It's also worth noting that some teams might be getting players back for the playoffs. Players that were injured might be back on the field. It's important to look at the injury report for each team. As an example, Derrick Henry is being activated for the Tennessee Titans.