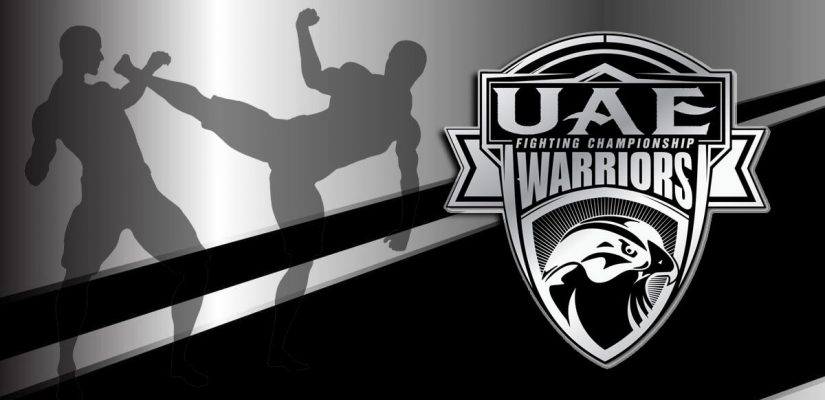 This betting preview covers the top up and coming Middle Eastern martial artists in UAE Warriors 26. You'll see our top betting pick for each bout, a breakdown of the fight, and the money line betting odds for all ten MMA bouts scheduled for the card. We'll show you our top betting picks across the whole fight, as well as which fights you're better off avoiding altogether. 
?? ??? ????! UAE Warriors 26: Arabia!

Feb 26 | Etihad Arena | UFC Fight Pass#nizalnationmma pic.twitter.com/UqgYl15jii

— UFC Nizal Nation MMA (@KingKoRn5) February 17, 2022
When is UAE Warriors 26? 
The fight takes place on February 26th, 2022 at the Etihad Arena in Abu Dhabi, UAE. You can see the fights on UFC FIght Pass or buy the PPV on the UAE Warriors app. If you're looking for more MMA betting picks to go with your UAE picks, start with our UFC and Bellator coverage. 
All UAE Warriors Fights and Betting Odds
You'll see each fighter's name, followed by their moneyline betting odds. There are no prop bets available for these fights, and the fighters are listed from the opening bout down to the main event fight. 
Mo Elawil +190 vs Chakir Haj Haddou -240
Elawil is the underdog against the now 8-0 Haddou. Haddou trains at Pride Gym in Dusseldorf Germany alongside a dozen other active fighters. 
Haddou vs Ganijiev 
In some of the only fight tapes available for Hadodu, he demonstrates good hand speed, good power, and an understanding of submission grappling with an arm triangle finish. Not only is he submission oriented, he's unafraid to strike with furiosity. 
Mo Elawil BJJ
Elawil demonstrates a deep understanding of leg lock finishes, and if Haddou isn't up to speed he'll join the list of two fighters Elawil has finished in this way. Elawil's stand up is professional level, and he has an extensive amatuer kickboxing record.   
Our betting pick is Mo Elawil at +190. He looks to be training alongside high level fighters in the Netherlands and is connecting a quality striking game with a dangerous leg lock submission game. 
PLACE YOUR BETS NOW!
Omar Hussein -300 vs Georges Eid +240
Eid is currently 7-4 on a two fight losing streak. He has several KO's on record, but has lost twice by TKO and twice via decision. 
Hussein is 1-2 over his last three. He lost via submission, but Eid offers minimal threat in that category. 
Hussein's Amatuer Career, Eid's Exhibitions
Hussein has an amatuer career ranging back to 2012, totalling eleven fights. This added experience would make him far more prepared if Eid had not competed in Al Batal, a reality show about MMA where he competed in four total fights, going 3-1 in 2013. 
Fight Tape for Eid vs Hussein
There are some fights on record for both fighters, showing equally matched skills, and offering no clear winner. I'll be avoiding a bet on this fight, though the favorite Hussein seems to have a mild advantage, it's not enough to make me put him on my ticket. 
PLACE YOUR BETS NOW!
Issa Salemn +180 vs Wasem Anwar -220
3-2 Bantamweight Salemn takes on the debuting favorite Anwar. Anwar has no former amatuer bouts and comes from Gladiator MMA in Jordan. 
Salemn has three finishes and trains out of Samurai Team Academy, a school with dozens of fighters that regularly imports to Bellator and recently DWCS. 
Salemn is on the comeback trail, and I see him finishing with a submission victory over Anwar. 
Our betting pick is Issa Salemn at +180, nearly tripling your money on a fighter with plenty of experience over the newcomer. 
PLACE YOUR BETS NOW!
Hadi Omar Al Hussaini -300 vs Mohomad Salem Awad +240
Undefeated 3-0 Hussaini takes on the debuting fighter Awad. Awad has a 2-0 amatuer record but hasn't fought since 2020. 
Hussaini has three submission victories and has also competed in BJJ competitions in the area and in Europe. 
Fight Tape for Hussaini
H
adi Omar shows high level BJJ skill, and is allegedly a brown belt. Awad will have needed to make a big jump in submission skill in the two years he took off. 
Hussaini catches three submissions before the mid-way point of the second round, including a strange shoulder lock. 
His boxing is moderate, and it will be more than enough to take an unassuming debuting fighter. Our betting pick is Omar Al Hussaini at -300. 
PLACE YOUR BETS NOW!
Ahmed Saeb +375 vs Mohammad Alaqraa -500
Undefeated Alaqraa looks to pad his record with the 4-5 Saeb. Saeb lost by knockout twice and guillotine once over his last five fights. Alaqraa has moved to AKA, one of the top mixed martial arts schools in the nation, and has finished all four of his fights, two amatuer and two professional. 
Alaqraa is a very high level fighter, and this is an absolute steal. I'll be looking to paraly this -500 with some of the one sided fights on the Catterall vs Taylor card. 
Don't bet the house on anyone, but Alaqraa is as close as it gets to a surefire win. 
PLACE YOUR BETS NOW!
Ibrahim Al-Faquih Hassan -130 vs Ra'ed Mohammad Al Jazi +100
Both of these fighters are debuting and almost no information can be found on either of them. Neither have notable amatuer records. It would be wise to skip this fight, given there isn't anything you can base your bet on outside of a coin toss. 
Mournir Khalifa -300 vs Mohammad Basem +240
Undefeated 3-0 Khalifa looks to face the Jordinian Basem. Another Gladiator MMA fighter, Basem lost a decision in his last bout. 
Fight tape of Khalifa shows a strong understanding of the basics, and at 28 he should just now be meeting his physical prime. Basem is only 5'5'', far too small for the 155 pound division. 
The five inches of height should give Khalifa the edge on the feet. 
Our betting pick is Mournir Khalifa at -300 for a $0.33 return per dollar wager. 
PLACE YOUR BETS NOW!
Asael Adjoudj -300 vs Saleem Al-Bakri +240
Asael is an SBG fighter. He lost his Bellator debut and looks to UAE to pad his record a bit. Bakri fights out of Desert Force, a gym with few notable athletes, but he does seem to have a basic understanding of submission work. 
Fight Tape for Adjoudj vs Al-Bakri
Adjoudj has a strong understanding of kickboxing. His second Bellator showing employed sidekicks as well as high quality conditioning for ground striking. 
Al-Bakri is aggressive, but ultimately doesn't have the coaching staff of Adjoudj, and it shows. Bet Asael Adjoudj at -300 for a $0.33 return per dollar wager. 
PLACE YOUR BETS NOW!
Ali Taleb -300 vs Mahmoud Mando +240
This co main event is between the undefeated 5-0 Ali Taleb and Mouhmoud Mando, a 5-1 fighter coming off his first ever loss. Taleb fights out of Swedish Athletics but recently spent a fight camp in Thailand. 
Mando is a fighter out of Egypt. He's a new father and appears to be training out of someone's garage training center. While Mando is athletic, Taleb should make quick work of him. 
Taleb has finished four of his five pro bouts by submission or TKO with ease. 
Our betting pick is the favorite, Ali Taleb at -300. 
PLACE YOUR BETS NOW!
UAE Warriors 26 Main Event: Youssef Ghrairi -115 vs Izzeddine Al Derbani -115
In our main event, we have two featherweight prospects, #13 and #17 in the Middle East. Derbani has won his last three straight, finishing a debuting fighter in his last bout. Youssef has won two of his last three. 
Fight Camp Comparison
Derbani fights out of Source MMA in Jordan, a Fabricio BJJ partner. Jarrah Hussein and several UAE and small promotional champions fight out of the school. 
Ghrairi fights out of Tristar Lebanon, the sister school to Tristar in Canada, home of GSP. Tristar Lebanon is still getting its feet wet, with the majority of their fighters losing their most recent bout on the main stage. 
Fight Tape for UAE Warriors 26
Derbani shows a struggle with wrestling defense in his recent bout against Jesse Medina of Spain. Derbani defends takedowns with submissions, and it's the reason that he's given up so many decisions. 
Ghrari is a kickboxer, and focuses on stand up battles. Ghrairi also struggles with grappling exchanges, but his striking accuracy and aggression give him the edge.
While I'm wary of this decision, I'll bet on Youssef Ghrairi at -115. Remember to keep your ticket full of various fighters, don't get stuck betting on only one UAE Warriors fight.
PLACE YOUR BETS NOW!