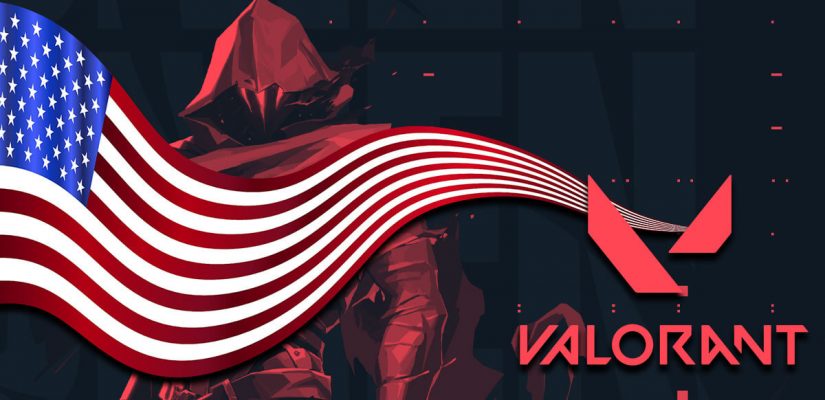 What's up with Valorant betting in 2021? Well, it's developing at a rapid pace, that's for sure! A game that's only been around for one and a half year is already making huge waves in the esports betting business – it's kind of surprising, don't you think? ,
Valorant was destined to be a success because of the sheer fact Riot Games was behind it, but seeing it grow in the esports betting market was a slight surprise, to say the least. Betting on Valorant is popular all over the globe, just like the game itself.
But, Valorant betting in USA has been taking off across all departments. According to Loot.bet's 2020 statistics, and mind you Valorant was only available for half of the year, Valorant was the seventh best esports discipline by betting volume. And while Loot.bet does not accept US players, it strongly suggests high numbers across the board.
Together, we are VALORANT. Join us on our journey from launch to crowning the FIRST world champions. Tune in from Dec 1-12

Watch "TOGETHER" on YouTube: https://t.co/AjrNNPk7oO pic.twitter.com/LUKzsY9uPs

— VALORANT (@PlayVALORANT) November 30, 2021
If you're living in the USA and you're interested in betting on Valorant, you ought to be one of over 160 million gamers in the country. Plus, you probably also have a whole heap of questions. Starting out can be difficult – the same goes for finding viable information.
Google often isn't your best friend, which means you'll have to be extra careful with the sources of your info.
For everyone looking for info regarding Valorant betting in USA, you're at the right place! This piece will teach you about the game's key events, most common bet types, and give you a list of the safest real money esports bookmakers you can choose from. In fact, let's start with the latter right away:
Valorant Betting in USA | Is It Legal?
Let's start with the bascis – is betting on Valorant legal in the USA? Well, it depends on which state you're in and which bookies you're using. There are legal combos, and there are illegal ones.
If you don't know if online sports betting is legal where you live, do some research and you'll find your answers.
As for which bookies you're supposed to be using, go ahead and check out our guide for finding the best Valorant betting sites!
Which Events to Bet on?
Valorant is all about one single competition – the Valorant Champions Tour. More commonly known as VCT, this championship series lasts all year long and consists of numerous Riot-sponsored events. Challengers are the first stage, Masters is the second, and Champions is the third. The latter is what competitive Valorant is all about. It's basically Valorrant's equivalent of League of Legends' World Championship.
IT'S TIME! Witness the Art of Greatness in full display and discover which team will be crowned the world's best in Berlin.

Watch #VALORANTChampions live at https://t.co/io2c23tsMd pic.twitter.com/BvM5J9Uv9J

— VALORANT Champions Tour (@ValorantEsports) December 1, 2021
If you're reading this shortly after release, you'll be thrilled to know the first-ever Valorant Champions event is live! Find out more about how you can use it to your advantage during your stay at real money US Valorant bookmakers:
Valorant Champions Live Right Now
That's right, the biggest Valorant esports event yet is live right now! The group stage isn't even completed yet, with several teams still hoping to get a spot in the playoffs. We've seen a whole heap of top-notch Valorant gameplay thus far; quite a few surprises too. Value-wise, this has been one of the best Valorant events to bet on, especially for the neutrals.
THE ELMINATIONS BEGIN! Who will survive the lower bracket at #VALORANTChampions?

Watch live at https://t.co/io2c23tsMd pic.twitter.com/lDSbieHpJT

— VALORANT Champions Tour (@ValorantEsports) December 5, 2021
The event still has twelve team left in play, though the number will come down to eight following the end of the group stage. 
With $1 million on the line, you can rest assured each and every match will feature sensational Valorant gameplay. The action won't end anytime soon!
You still have almost a whole week to place your Valorant Champions bets, so make sure you do proper research and avoid doing making any half-baked investments.
What Valorant Bets are Available?
Moving on with our guide, let's see what's available in terms of options for Valorant betting in USA! Typically, esports bookmakers aren't afraid to traverse to other areas in addition to conventional match-winners. That said, Valorant betting sites are no different!
Match-Winners
Everything starts off with match-winners. Commonly known as moneylines, these bets form the base of the online sports betting world.
They take no further introduction, really.
All you need for them to win is to correctly guess the winner of a given match. Often times they aren't the most viable options, but they're still by far the most popular online esports bet.
Futures
Match-winners are based around the results (or stats) of a single match. Futures, on the other hand, take things one step further! Instead of one just one match, futures are based around entire events.
What sort of bets do they bring to the table?
Well, outright winner AKA team to win the event is by far the most popular option. However, we're seeing more and more different Valorant futures pop up lately. Player to win MVP and region of the winner are coming up in the world. If long-term bets are what you're interested in, give these buggers a try!
Specials
Next up, specials! These can be anything and everything, ranging from the likes of total rounds/maps over/under and team to win both pistol rounds, all the way to player-based and agent-based specials.
Most of these "advanced" specials are only available during the biggest events of the year, Masters and Champions. You will rarely find them on Challengers.
Live Bets
Last but not least, live betting. Live Valorant betting in USA is a thing, real talk! It might not be as popular as match-winners, but live betting enthusiasts finally have their say in the vast waters of Valorant betting online.
These days, Valorant live bets are enjoying exponential growth. More and more bookmakers are starting to offer live odds.
Catering to some of the neediest folks the world of online betting has ever seen. Yep, that's right – tech-savvy esports betting enthusiasts are quite difficult to please!
Tips for Betting on Valorant
We aren't ready to wrap this story up just yet! We still need to show you guys some basic tips for betting on Valorant. Valorant is still a fairly new game so seeing newcomers joining the show isn't surprising.
If you're among them, you'll need every last bit of help you can get!
One last thing, these tips are universal – it doesn't matter if you're betting on Valorant in USA or any other country. These ought to be helpful!
Chasing Losses
First and foremost – chasing losses! It's the worst imaginable practice in the world of online sports/esports betting. Ask any experienced bettors and they'll all tell you the same – the worst thing you can do in this hobby is chasing losses.
But, what is that and why is it so dangerous?
Let's put it in simpler terms – chasing losses is when bettors keep investing more money after suffering major losses. Why do they do this? It's simple – they get the feeling a win is just around the corner and they'll manage to break even. This, obviously, ends up
Team Compositions
Team compositions play a key role in Valorant, the same way they do in Rainbow Six Siege. Valorant has seventeen unique agents divided into several different roles. Some agents are for breaking the enemy's lines with entry fragging, some are for controlling the playing area, and some are for healing allies, preventing flanks and similar.
Every pro player typically has one or two agents they regularly play.
If you know certain agents and/or team compositions counter others, and you know which teams typically deploy which agents, you'll often find yourself one step ahead of USA Valorant betting sites. You can find lots of critical information on vlr.gg. That's your go-to site for all things Valorant!
Keep an Eye Out for Meta Changes
One last thing – meta changes! All esports have their own meta, and it changes very frequently. Esports are much more dynamic than conventional sports, and that's a part of the whole esports betting magic.
Meta, stands for most effective tactics available, represents a combination of weapon, map, and agent-based modifications that come out with regular game updates. Teams prefer specific weapons, maps, and agents.
If an update tackles Team A's preferences across all three departments it's likely that they won't be able to get as many wins as they did prior to the update.