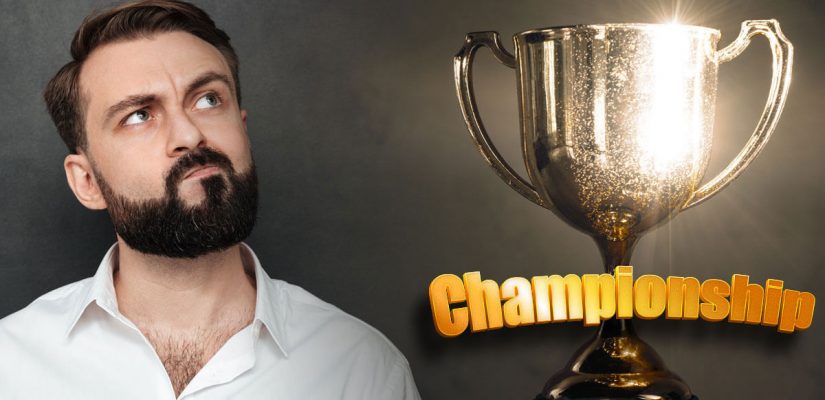 Those of us that follow sports betting closely are cursed as sports fans. We're unable to relax and enjoy our sports fandom. There are lots of reasons for this.
One of the big ones is that we understand the pitfalls of success.
When my favorite baseball team wins a World Series, part of me is upset, knowing that it may be a while until they reach the top of the heap again.
Sports dynasties were once the norm.
Between 1936 and 1943, the Yankees appeared in seven World Series, winning six of them. The first 15 Super Bowls were won by the same six teams. For thirteen NBA seasons, between 1957 and 1969, the Celtics won all but two NBA Finals. Hockey in the 1950s was dominated by the Montreal Canadiens, who appeared in every Stanley Cup in that decade, claiming six titles along the way.
But modern sports dynasties are rare. The reason why is simple – winning a championship in modern sports is bad. That seems upside-down, but trends and statistics prove it. This post explains four reasons why modern sports champions tend to fall apart rather than form multi-year dynasties.
1. Champions Have a Target on Their Backs
Modern sports are all about analytics and blueprints. Front offices analyze the play of the league's best teams and create blueprints on how to beat them. In a league of 32 teams, that works out to 31 other organizations working together to build a strategy to defeat the team on the edge of long-term success.
This blueprint strategy isn't unique to any league.
You see it in all the major sports organizations.
In the NFL, blueprinting is why it took Peyton Manning ten seasons to win his second Super Bowl.
In the NBA, the use of successful blueprints interrupted the Golden State Warriors' burgeoning dynasty, and it's the reason they won three titles instead of five.
It may be splitting hairs to suggest that the Warriors' multi-season dominance of the NBA wasn't a true dynasty. But I think comparing the best teams of the modern NBA against the old workhorses of the league, it's easy to see that today's teams just can't hang on to greatness as long.
If you've always wondered why only five NBA teams have won more than three titles, or why only six NHL teams have more than four titles, it's probably down to the fact that everybody likes to take a bite out of the champ.
2. Free Agency Destroys Championship Teams
Free agency came about in the mid-70s, and it had a drastic impact on league outcomes. Invented by Major League Baseball, the most interesting effect was to do away with repeat World Series champions. For twenty seasons after free agency's creation in 1977, there were just two repeat champions.
There had been four such dynasties in the twenty seasons leading up to free agency.
The NBA instituted free agency in 1988, though a once-in-a-lifetime talent named Michael Jordan helped the NBA maintain its dynastic system well into the 2000s. It's taken a bit longer, but the NBA has become a league of rare repeat champions; since the end of the Showtime Lakers, there have only been two repeat champs.
Why does free agency have this effect on sports leagues?
Free agency is good for players. It shifted the center of power away from owners and toward players. By giving players the right to shop their talents around for more money, free agency put a huge dent in the concept of player loyalty to a team. It's hard to imagine Red Auerbach's Celtics players sticking to one team long enough to create the Eastern Conference dynasty they held from 1958 through the middle of the 60s.
A team doesn't have to lose their superstar QB or clutch goalkeeper to lose their shot at a dynasty. The loss of any starter tends to be disruptive. The next section explains why even a slight shuffling of the roster can have a big enough impact to sink a champion's repeat chances.
3. Championship Rosters Lack Depth
Pick a sports league and look at its current champion. I guarantee you that you'll find some serious stat anemia among their second-string players. The problem is even more pronounced when you move to the third depth chart spot.
It's expensive to maintain a core of talented players.
Throw in the fact that true superstars want (and receive) every minute of playing time that they want, and you've got a bad situation – an untalented second and third-string made up of players without any meaningful time on the field.
The Tampa Bay Buccaneers have Tom Brady under center. That's great – he's a dominant player who can still win titles. But, if Brady goes down to injury or needs an extended rest, they've got Blaine Gabbert as QB2. He's got a career 72.5 passer rating. Behind him is Kyle Trask, a true rookie with zero NFL playtime.
You could check out the Milwaukee Bucks, who have a generational talent at Power Forward in Giannis Antetokounmpo. Behind him is Bobby Portis, who does double-duty as second-string Center. When Bobby's unavailable, they've got Semi Ojeleye and Jordan Nwora, two names that deserve a hearty "Who's he?"
Why does this lack of depth contribute to the difficulty of repeating?
Giannis can't win the game on his own. Neither can Brady. But those two stars drain hundreds of millions of dollars from their club's accounts, making it harder for those clubs to retain the small pieces that hold up a budding dynasty.
Some teams have managed to take advantage of this trend. Think of the San Antonio Spurs, who managed to develop and nurture a tight group of players who stayed together long enough to form one of the league's last real dynasties.
Those teams won five titles between 1999 and 2014, appearing in six NBA Finals, losing on the game's biggest stage just once, in 2013.
The NBA isn't the only league where the teams that have worked out ways to make long-term deals with players are also the teams that have nipped at the heels of a dynasty. In all major sports leagues, building player loyalty is the only antidote for the poisonous effects free agency has on repeat titles.
4. Pro Sports Leagues are Bloated
In the 70s and 80s, the NFL had just 28 teams. Baseball had just two dozen teams for decades. The 1970s NBA was a league of just 17 teams. Even after a major expansion in the mid-60s, the NHL had just 12 teams.
These days, pro sports leagues are bloated.
The NHL has 32 teams, as does the NFL. Both the NBA and the MLB have 30 teams. While it's true that the overall talent level has improved over the decades, and our youth sports systems are more rigorous and produce more players, it can't be denied that the talent pool in major sports leagues is thinner than ever.
If you were to try to pick an overall World Series or NBA Finals champion before the start of the season, your odds of picking correctly today are much longer in past decades. Just thinking mathematically, you have a 1 in 32 chance of picking the winner of the Stanley Cup or the Super Bowl.
That's about a 3.1% chance, all things being equal. In the late 60s, your odds of picking a hockey champion were 1 in 12, or about 8.3%, nearly triple your odds today. In the NFL, you'd have had a 1 in 16 chance, or about 6.2%, more than double your odds of picking today. Don't underestimate the impact of bloated schedules on the odds of a repeat champion.
Today's NFL teams play a full five games more during the regular season than the football dynasties of the 50s and 60s. In the NHL, modern teams play 12 more regular-season games than the Original Six played. Playing more games means taking on more losses, facing more opportunities for injury, and competing on a more level playing field overall.
Conclusion
How can you use this information to inform your sports betting strategy?
Futures bettors should beware of backing the previous season's champion.
Sure, we currently have a repeat champion in hockey, but that sport is undergoing some realignment due to COVID. Modern sports teams play on a level playing field, more so than ever before. The betting public tends to overvalue recent champions. Use this information to handicap and make long-term league forecasts.