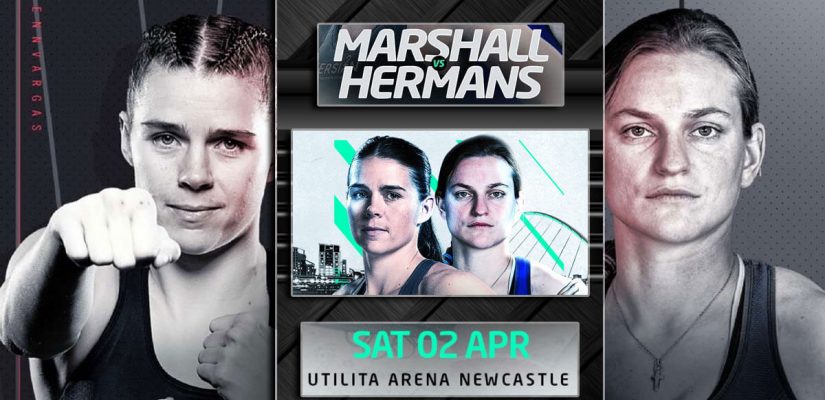 Savannah Marshall is back with another surefire win over Femke Hermans. Our boxing betting pick is obvious: Savannah Marshall is taking home the win. We're offering a short prop bet analysis that should leave you with an understanding of the odds, the risks, and why you might choose a prop bet over the money line. If you're not using parlays, the money line isn't valuable for you. 
Boxing Pick for Marshall vs Hermans
Savannah is one of the most dominant boxing champions in women's boxing history, and can likely pull main event victories as often as she'd like for as long as she'd like. Anyone but Clarresa Shields going up against Marshall is going to come up short. Play it safe and parlay the Gypsy Queen. 
Story of the Fight
April 2nd, 2022 Sky Sports Boxing is putting on another Marshall win. She's defending her WBO middleweight title against Femke Hermans, the previous WBO super-middle champ. Femke lost her belt to Claressa Shields back in 2018, and has since struggled to regain her former knockout power.  
After wasting a couple of up and comers, knocking out two of her last three opponents, Femke steps up to the champ to test if she's ready for another shot at boxing's top talent.
This fight was scheduled for last April, but sidelined by Covid-19. Femke fought in July of last year as a warm up fight, scoring a third round TKO. Marshall vs Hermans is a fight we've been waiting fourteen months to see happen!
Tale of the Tape for Marshall vs Hermans
Fighter 
Savannah 'Silent Assassin' Marshall
Femke Hermans
Ranking 
#1
#9
Age
30
NA
Height
5'11''
5'8''
Total Fights
11
15
Record
11-0
12-3
Knockouts
9
5
Stance
Orthodox 
Orthodox 
Career
rounds
41
NA
Inactivity 
167 Days 
258 Days 
Normal 
Weight class
Middleweight
Super Middle
There is some concern that Herman's size could have an effect, but during the weigh-ins Marshall seemed to be the bigger fighter. Herman has more experience, but has fought lower quality opponents overall. Her biggest steps up in competition include Shields, Caderroos and Alicia Napoleon; all of whom defeated her via decision. Marshall has never gone to decision since she obtained the title, with seven straight knockouts in a row. 
Savannah Marshall ?#MarshallHermans pic.twitter.com/7s0NWl1y6j

— #RingsideFracas (@Ringside_Fracas) April 1, 2022
The biggest threat to the Over is the mercy of the referee. Femke can take a beating, but with enough unanswered punches the fight will have to be stopped. Marshall has an accuracy that makes fighters looked dazed before they're even dizzy.
Betting Odds for Hermans vs Marshall 
| | |
| --- | --- |
| Bet | Odds   |
| Hermans Money Line | +1950 |
| Marshall Money Line | -9000 |
| Over 4 ½ Rounds  | -110 |
| Under 4 ½ Rounds  | -120 |
| Marshall via Decision | +320 |
| Marshall via KO  | -460 |
| Marshall by TKO in Rounds 5 to 6  | +250 |
There seems to be some thinking that Hermans will go down early. In her losses, she's made it to the decision with two fighters that have 50% knockout ratios. Granted, Marshall is a different beast. I see Femke as a fighter that's built to shell up and survive plenty of damage. 
In Marshall's last three fights, she decimated Muzaye and Lindberg in rounds two and three.
Rankin made it all the way to Round 7. The reason for this is style. Marshalls will trade shots on occasion, but she'll mitigate damage from big punchers if she can. I think the Over 4 ½ Rounds prop bet at -120 is a good choice, but it's second to Marshall via KO. It feels like the end of the road for Femke Herman's, and a fighter that's taking a big jump in competition, not warming up with a hard fhgt before jumping in the ring with the world's best women's knockout artist, is just bad decision making. 
Bet Marshall's money line -9000 if you're in on a parlay
Pick the Over 4 ½ Rounds -110 if you'd like the best return for a likely payout
Bet Marshall via TKO/KO at -460 if you're playing it safe
Marshall vs Hermans Boxing Pick Wrap Up
Marshall is the kind of boxer that no one can see getting dethroned. Never say never, even the top fighters in the world slip up. I'm reminded of the recent dethroning of Amanda Nunes. Careful with your parlay bets, and better to take a conserative position on the Marshall TKO if you're unsure of the other fights on this weekend's ticket.