Android casino apps make the casino experience much more convenient for you by bringing the action to your Android device. Using these apps allows you to play all your favorite casino games wherever you are at any time of the day. But you have to know how to choose from among the real money Android casino apps available to you so you can enjoy the best experience.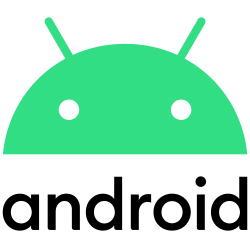 We live in a world where just about anything you want can be had through mobile, internet-connected devices. Android phones, tablets, and other devices that you are among the most coveted of these options. It makes sense then that many of the best real money casino apps can be found on these devices via the Android app store.
In the following article, we'll take a deep dive into the world of Android casino apps that let you play for real money. We'll go into some of the casino games that you can play and tell you how to get started.
On top of that, we'll explain the process of signing up for these sites while also explaining what you should be looking for from them.
The Best Android Casino Apps for Real Money
The app stores on Android devices are practically groaning with different companies promising you real money gambling. It might be intimidating for you to try to choose among these apps. That's why we're here to help you.
Take a look at what we believe are the best gambling apps on Android devices.
How do we know that these are indeed the finest Android gambling apps for casino games? It's because we've done the research ourselves, and we've also consulted the testimonials for real gamblers for their thoughts. Later on in the article, we'll explain to you what these sites have in common so that you can do some research on your own.
8 Steps to Start Winning Real Money at Android Casinos
The good news is that most people use their smartphones and tablets pretty often these days. As a result, there is a certain comfort level with apps and apps stores that should already established. But even if you are completely new to the mobile gambling world and apps in general, you'll find that it's a pretty easy process, as this step-by-step tutorial shows.
Locate the Android App Store: You'll find that Android devices come loaded with an app store already included, maybe more than one. At that point, you just have to click on the icon to enter.
Search the Store: As we said earlier, you'll find no shortage of Android casino apps within these stores. To find the ones you want, simply go to the search icon and type in some keywords. These might be general like "casino" or more specific like "blackjack" or "poker." If you want, you can even search out a specific casino app.
Download Your App: Once you've made your choice, you have to click on the "download" icon to start the process. You'll find that it might take a few minutes for the download to be complete. Keep in mind that the casino app will take up data on your phone or tablet, so make sure you have the room both on the device.
Provide Personal and Funding Information: The app in question will probably ask for your name and other pertinent details to make sure you are who say you are. Most importantly, they'll ask for financial information to help you get money into your account so you can make wagers. For example, you might have to provide credit card information.
Create an Identity: The Android casino app you choose will likely require you to create a username so you can identify yourself. You'll also have to enter a password. With that complete, you can utilize your real money Android casino app at any time and pick up right where you left off.
Choose a Game: If the casino gambling app in question has many different games, you'll have to decide which game you want to start playing.
Build a Bankroll: At that point, you'll have to decide how much money you want to put in your bankroll. That will be used to make your bets. At any point, you can shift money back and forth from your bankroll back to your gambling account to make sure you don't gamble more than you want.
Start Playing: You're all ready to play and win on your Android casino apps!
Casino Games Available on Android Apps
When you choose one of the top Android casino apps, you should have an idea of what you want to get out of it. Do you want to play a specific casino game all the time? If that's the case, you might be able to narrow your search to game-specific apps on the Android app site.

But you might also prefer a one-stop shop kind of experience, where you get all the different casino games on one casino gambling app. Be sure to decide beforehand, because it will help you choose the right site.
Take a look at some of the popular casino games that can be found on an Android real money casino app.
Blackjack
If you've ever been to a busy casino, you know that it can be sometimes extremely difficult to find a blackjack table. That problem goes away when you play online blackjack on an Android betting app. All you have to do is choose the game that you want to play and it's you against the dealer.
Another benefit of playing blackjack on a real money casino app for Android is that you can find one with rules that are beneficial to the player. This ensures that you can start the game with the best potential payback percentage. And that will help your bottom line.
Slots
If you've ever played a video slot machine in a casino, you might wonder how that experience can be replicated on an app. Yet Android devices feature excellent video graphics and sound effects. As a result, the transition from machine to small screen is much smoother than you would expect.
You can also find an excellent variety of slot brands on Android casino gambling apps. If there's a particular brand you like to play in the casino, chances are you'll find it on one of the apps. And that means you can get your favorite action without any of the hassle.
Video Poker
One of the intimidating factors concerning regular poker is that you might be going up against players who are a little bit more skilled than you, especially if you're a beginner. But with video poker, there are no other players. As a result, you get a one-person game that allows you to utilize strategy.
If you've never played video poker, you might be surprised to learn that there are many different variations. Games with unique pay tables, special features, multiple-play options and many other twists abound. As a result, you never have to worry about video poker play getting stale at top Android casino apps.
Poker
Perhaps no game has gained more popularity over the last 20 years than poker, even though it's been around for so much longer than that. In particular, many people have fallen in love with Texas Hold'em thanks to the boom that it enjoyed in the early 2000s. As a result, online poker is extremely popular on betting apps for Android.
The great thing about playing poker on Android casino apps is that you can always find a game starting up. And you can choose the game that's right for you, in terms of your expertise and your desired betting exposure. Plus, you don't have to worry about your poker face, since nobody will be able to see you anyway!
Roulette, Bingo, Baccarat, and More!
You can experience the excitement of a roulette wheel spinning, albeit in digital fashion. Keno on Android casino apps allow you to pick your numbers and wait to see if the ones that show up on the screen match for big winnings. If you like sophisticated action, online baccarat might be right for you.
If you can find a game in a casino somewhere in the world, you can probably find it in Android casino apps. Always check to see which games the apps offer. If you do, you'll be able to find the action you crave at any time on your phone, watch, or tablet.
Android Casino Apps vs Actual Casino Gameplay
We've been telling you all about what kinds of games you'll find in Android casino apps. But there might be some of you wondering if playing on an app is advantageous to playing in an actual casino. There are some pros and cons to both, as you're about to see.
Advantages of Android Casino
Advantages of Casino Gambling
The main advantage is the convenience. To play in a casino, you have to get to the casino, which could be problematic because of traffic or if there's one near you.

With Android casino apps, the casino is essentially with you 24/7.

Let's face it, some of you might like the social aspect of a casino instead of staying solitary and playing the games on an Android app. It can indeed be an exciting experience, all the sights and sounds of the world's greatest casinos.

You won't get that from playing on a device.

One of the main issues with being in a casino is the fact that it can be hard to find room at the game you want to play, especially on a crowded occasion. It can be frustrating to get to the casino and not get anywhere near the game you came for.

But you never have to worry about that when it comes to Android casino apps, since the games essentially come to you.

Although most Android casino apps have bonuses and other reward systems built into the experience, most of those simply relate to getting more gambling money out of it. But with a casino, you can use the perks you get from gambling for the different amenities they have on-site.

That can mean food, drink, and entertainment, all for the money you've already spent.

If you're an expert player, casino play might not seem too fast for you. But for beginning gamblers, the idea of playing at the pace dictated by casino employees might be a bit daunting, especially if you're worried about knowing the protocol and etiquette for the various table games.

But with a casino app on an Android device, you can play at your own pace and make bets when you're ready.

No matter how great a casino app you choose at an Android app store, there will still be a process you have to undergo to see your winnings returned to your actual bank account from the gambling account. If you gamble at a casino, you can collect your winnings on the spot.

In that respect, casino gambling works out as a little more convenient than what you could expect from an app.
What Makes an Android Casino Great?
Looking for the perfect Android casino app can be a tall order. Here and a few points that we always weigh when making our suggestions:
Bonuses: Different betting apps will present you with ways to get more out of your casino gambling. You might be able to get extras on your deposits and when you add more money into your account. In addition, you could also get bonuses for gambling frequently on the app.
Banking: Remember that you'll have your own money in this app, which means you should have the same amount of trust you have in the gambling app as you would in your home bank. That means you can rely on your money being protected within your gambling account. And it also means you can be assured of getting paid on time when you want to withdraw your money.
Graphics: If you're going to be looking at an app for a long period of time, you'll want it to look sharp. A dull screen can make your gambling a little less exciting as well. By the same token, one that is way too busy can be problematic as well.
Navigation: An Android casino app that is too confusing can be frustrating. You should be able to look at the app and immediately know how to get from one spot to the next. And you should be able to find your favorite games, as well as access your account information, with no problems.
Variety: We talked a bit above about the different gambling games that can be found on Android casino apps. The best of these apps can put the largest percentage of your favorites in one spot, perhaps even including sports betting as well. That will prevent you from having to sign up with different apps just to get all the action you want.
FAQ About Android Casino Apps
One of the things you should be seeking out in an Android casino app is the notion of connectivity. In other words, you should be able to start a blackjack session on your phone, pause it, and pick it up again on your tablet.
In that way, you'll never have to be without your favorite game. Look for apps that are usable on many different devices so that you can get the best possible experience.
Funding options are an underrated part of the process for choosing an Android casino app. To put it simply, the more options you have to fund your account, the more opportunities you have of using the option that's right for you.
If you have a card that lets you play with relatively low fees, you'll want that to be among the included funding options. In addition, you want to have a back-up if your credit card company doesn't allow their funds to be used at the app in question.
No betting app will simply allow you to sign up, pocket a bonus, then cancel your account. They'd go out of business pretty quickly if that were the case. That's why they include certain restrictions that force you to gamble with the bonuses that you receive.
For example, they might make sure that you play the money you received on bonus completely before you can collect any winnings attached to it. These so-called "rollover" requirements are common. Try to find the Android casino apps with the loosest restrictions to help boost your bottom line in the long run.
Casino apps for Android are just like any other type of casino. The more you risk the more you stand to win, but there are no hard limits on what you can win if luck is on your side.
Currently we think it's Las Atlantis. This is due in part to their HUGE $14,000 match bonus. This Android casino app also offers over 190 unique slots machines and hundreds of other casino games.
If you've seen a game at a land-based casino chances are pretty good that you can find that same game on an Android gambling app. The mobile casino market is growing by the day and providers are doing everything they can to always offer the latest and greatest games.
Yes! Free spins are one of many types of bonuses offered at real money Android casinos.
Generally 2 to 5 days depending on the payment method you've selected. E-wallets and cryptos will guarantee you the fastest possible payouts at any mobile gambling app.