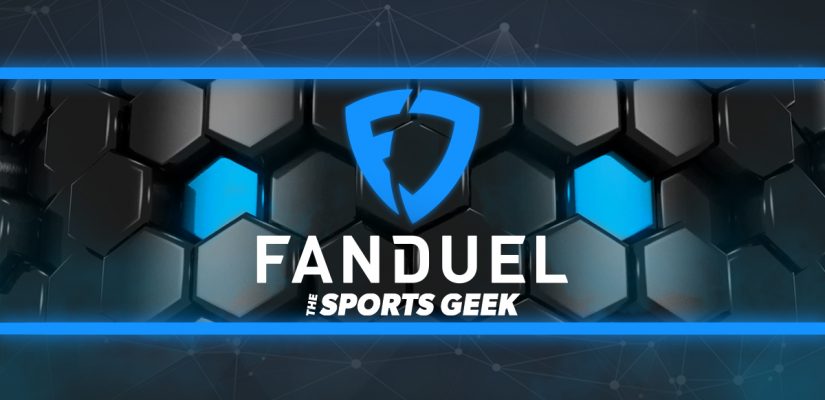 Last night's lineup was either slightly profitable in the low-cost GPPs, or just missed the cash line in some of the higher stakes tournaments.
That said, locking in Shane Bieber at the top of our lineup and not looking back was the right call. Clayton Kershaw had himself a night with 11 strikeouts over seven innings against the Mariners, but Bieber's six shutout innings with 11 strikeouts and zero walks worked quite well while he netted us 61 FanDuel points in the process, tying Kershaw for the most on the slate.
Our Red Sox stack was okay, but not great. In the first inning, Mitch Moreland was robbed of a home run by Orioles right fielder Anthony Santander, and it would have been a three-run homer with Rafael Devers aboard. That said, Moreland indeed got his revenge with a three-run homer in the ninth. Unfortunately, not much more damage came from our stack. They weren't horrible, all J.D. Martinez did was score a run, Devers had two singles and Alex Verdugo singled, walked, scored a run and had an RBI.
It wasn't a thrilling night for our Dodgers stack, either. Kike Hernandez provided nice value with a single, a double and a run scored, netting us 12.2 FanDuel points. A.J. Pollock singled, scored a run and had an RBI, but all Chris Taylor did was notch a walk. Taylor had opportunities with guys on base but didn't deliver.
Finally, our one-off Mark Canha saved out butts. Canha walked twice, doubled, scored a run and even stole a base. His 21.2 FanDuel points at 12% owned helped in  a big way.
It wasn't a fantastic lineup, but it was good enough for some minimal profits in small GPPs as we move onto this bigger 12-game Friday night slate!
FanDuel MLB DFS Picks – August 21, 2020
P – Aaron Nola (PHI) – $10,700 vs. ATL
This lineup is most definitely a GPP lineup and one that I would keep as far away from cash games as possible. While Nola is the top-priced pitcher on the slate, he also takes on a Braves team that ranks third in the bigs with a .350 wOBA on the season against right-handed pitching.
So, why Nola? Well, for starters, the Braves also rank 26th with 26.1% K-rate against right-handed pitching, and Nola has been absolutely dealing this season.
After a couple of excellent campaigns followed by a down 2019 season by his standards, Nola has come out firing to the tune of a 2.05 ERA/2/30 FIP/1.94 xFIP with a lights-out 12.65 K/9 against a 1.37 BB/9 on the season. To boot, his 2.30 SIERA confirms he's been simply dominant this season.
Only Shane Bieber and Aaron Civale have posted a higher K/BB ratio this season than Nola's 9.25 mark while Nola's 2.30 SIERA on the season ranks second only to Bieber's 1.99 mark.
In other words, after watching Bieber dominate last night, we are getting perhaps the best pitcher in the NL at the moment in search of back-to-back dominating efforts, albeit in a much tougher matchup this time around.
C/1B – Renato Nunez (BAL) – $3,100 vs. BOS
The Orioles' offense has cooled down of late and scored just one run against Nathan Eovaldi and the Red Sox in their fifth consecutive loss last night, but the matchup tonight is far better and the hitter-friendly confines of Camden Yards in Baltimore should help.
The Red Sox are going with right-hander Colten Brewer as their opener for this one as it will be another bullpen day for Boston. The good news is Brewer has struggled, as has the Red Sox bullpen.
Brewer enters this one sporting a 4.50 ERA/4.81 FIP on the season in 14 innings and now owns a 4.37 ERA/4.55 FIP for his big-league career. He has a ton of command issues with a career 5.63 BB/9 in the bigs while he didn't display sparkling command in the minors, either. Furthermore, the Red Sox rank 24th with a 5.62 ERA on the season. While the peripheral numbers suggest improvement, we're simply going to see plenty of a Red Sox bullpen that has not gotten results this season.
Enter Nunez who is enjoying a fine season that's included five homers, a .228 ISO, 861 OPS, .365 wOBA and 131 wRC+. Remember, this guy hit 31 home runs last season and displayed big-time power in his minor league career. He might not hit for a ton of average, but Camden Yards is going to work well for his power and that should continue tonight as all five of his homers this season have come against right-handed pitching.
2B – Ketel Marte (ARI) – $3,300 vs. SF
I'm always weary of stacking teams playing in San Francisco since it's widely regarded as the toughest hitter's park in the game, but with the D-backs teetering on five projected runs in this one against right-hander Logan Webb, I can get on board. Additionally, the Giants have arguably the worst bullpen in baseball and Webb has not been going deep into games this season.
Webb enters this one sporting a 3.54 ERA/3.96 FIP on the season, but also a 5.06 xFIP, 4.87 BB/9 clip and a 5.26 SIERA that all point towards notable regression. He doesn't strike many out with a 7.97 K/9 on the season and the D-backs are one of the tougher teams to strikeout if you are a right-handed pitcher. Add in his 0.44 HR/9 that is due for huge regression thanks to a tiny 5.6 HR/FB clip and we could have something cooking here.
Marte isn't resembling his MVP-caliber production from last season, at least now in the power department. He's actually hitting .343 on the season, but has just one homer and a .098 ISO after posting 32 long balls and a .264 ISO from last season. Nonetheless, he's hitting the ball harder than he did last season with a 42.9% hard hit rate and brings some nice stolen base potential to the table.
Projected to hit second in the order, look for Marte to take advantage of the regression looming for Webb in this one.
3B – Rio Ruiz (BAL) – $3,300 vs. BOS
Next man up in our three-man Orioles stack is Ruiz who is also enjoying a big season versus right-handed pitching.
Ruiz has launched six home runs on the season and has a .278 ISO as well despite hitting just .208 on the year. As a result, much of his numbers have been dragged down due to the lower average. I would expect positive regression there, however, as his .196 BABIP doesn't coincide with a nice 41.5% hard hit rate. He ranks in the league's 72nd percentile in barrel rate, which explains the homers, but should also lead to a higher average moving forward.
He's actually enjoying more success versus lefties in a small sample, but the lefty-swinging Ruiz still has four homers and two doubles as part of his .237 ISO versus righties.
Look for some more power out of a bat that's projected to hit in the cleanup spot tonight.
SS – Mauricio Dubon (SF) – $2,000 vs. ARI
I'm punting at the shortstop position on this slate. Sure, there's plenty of elite shortstops on the slate, but few will see minuscule ownership that Dubon will see tonight against a struggling left-hander in Arizona's Robbie Ray.
Ray enters this one sporting an 8.59 ERA/7.71 FIP on the season while struggling mightily with command in the form of an 8.18 BB/9 and home runs with a 2.86 HR/9. The Giants have hit lefties well and pounded the Angels' Jose Suarez last night, but I'm a little weary of a Giants stack as Ray owns a career 3.03 ERA in seven starts at Oracle Park in San Fran.
Nonetheless, I believe we can get value here in Dubon despite him hitting in the nine-hole tonight in all likelihood. Dubon has actually raked lefties in a small sample this season, hitting .381 against them while his lone homer on the season came against a lefty. Last season, he posted a .267 ISO, .824 OPS, .338 wOBA and 112 wRC+ against left-handed pitching. He also brings with him some stolen base potential as he has two steals on the season and Ray is susceptible to the stolen base – especially for a lefty – with three allowed in 22 innings this season and 10 allowed in 174.1 innings last season.
He hit .424 with a 1.197 OPS against lefties at Triple-A last season and has largely raked in his minor-league career while brings power and speed to the table of late. I actually very much like this pick despite the pitcher-friendly confines of Oracle Park.
OF – Anthony Santander (BAL) – $3,800 vs. BOS
As might be evident by the price, Santander has been the biggest surprise on a surprisingly potent Orioles offense this season.
He'll technically lead this stack off out of the two-hole for the Orioles and should give us a 2-3-4 stack against a struggling pitching staff in a hitter-friendly venue.
Santander enters this one sporting a massive .386 ISO on the season thanks to nine home runs, the majority of which have come against righties. Santander has been the team's top bat versus righties, posting a .402 ISO, 1.060 OPS, .431 wOBA and 176 wRC+ on the season against right-handers while hitting eight of his nine homers, nine of his 10 doubles and his lone triple against a right-hander this season.
Perhaps we should have seen a breakout season coming after he homered 20 times with a .216 ISO last season, but for now he's arguably the biggest surprise in baseball this season and has a nice opportunity to keep up the fine work tonight.
OF – Kole Calhoun (ARI) – $3,200 vs. SF
Like Santander with the Orioles, Calhoun has been the D-backs' best bat versus right-handed pitching and has been a wonderful addition to this roster after signing in free agency this past winter.
Calhoun has always had a nice power stroke as he owns a career .188 ISO versus right-handed pitching, but he's coming off a 33-homer season in his final year with the Angels.
In his first year with the D-backs, Calhoun has hit seven home runs – all against righties – as part of his .347 ISO, .973 OPS, .404 wOBA and 156 wRC+ against them. The veteran also brings a hint of stolen base potential to the table against a pitcher in Webb who has allowed two stolen bases in 20 innings this season. That's 1 per 10 innings, meaning he would allow an elevated 18 steals if he were to pitch a fairly normal 180 innings in a season.
Calhoun doesn't have the most speed in this stack, but plenty of power upside so let's see if he can muscle out into the bay in right field tonight.
OF – Starling Marte (ARI) – $3,600 vs. SF
Our second Marte in this stack, Starling has been the better of the two so far this season as he brings power potential to the dish tongiht but also some increased stolen base potential over his stackmates tonight.
We haven't seen his power come around on a consistent bases as of yet, but Marte is hitting .337 with two homers, three steals, a .388 wOBA and 145 wRC+ on the season to this point. In a small sample this season, he's been a little better against lefties, but both of his homers have come against a righty while he owns an .860 OPS, .375 wOBA and 136 wRC+ against them on the season.
The good news is his bat has been slightly superior versus righties in his career. His .801 OPS, .346 wOBA and 119 wRC+ versus righties in his career are all superior marks to his figures against lefties while the stolen base potential is obviously superior versus a right-hander pitcher.
Add it up and I'm digging the cross-category potential here with Marte this evening.
UTIL – Kevin Cron (ARI) – $2,000 vs. SF
Completing our four-man D-backs stack here Cron who I believe brings a wealth of value potential to the table in this matchup tonight.
While he comes in at the minimum price, Cron has massive power that hasn't put on display throughout his minor-league career and last season after a call up to the bigs.
In his 39 games at the big-league level last season, Cron homered six times and posted a mammoth .310 ISO. Prior to that, all he did at Triple-A was launch a whopping 38 long balls as part of an eye-popping .446 ISO while hitting .331 with a .481 wOBA and 182 wRC+.
From 2015-2018, he hit at least 22 home runs in every minor league stop/season and has never posted an ISO lower than .202 in his minor-league career, but obviously took off in a massive way last season in hitting 44 home runs in just 121 games between Triple-A and the bigs.
While I like this stack to open against Webb, a big reason why is also the Giants bullpen.
San Francisco relievers have posted a 26th-ranked 5.97 ERA, but their peripherals do not point to any improvement. They also own a 29th-ranked 6.11 FIP, dead last 5.81 xFIP, dead last 7.30 K/9, 22nd-ranked 4.55 BB/9, 28th-ranked 1.96 HR/9 and dead last -2.1 fWAR. That final number cements them as the worst bullpen in baseball. For good measure, San Francisco pitchers own a 29th-ranked 6.33 ERA at home this season, so the pitcher-friendly confines in San Fran have been of no use to this staff as the opposition has raked them on their own turf.
Let's look for this four-man D-backs stack to show up big in GPPs tonight.