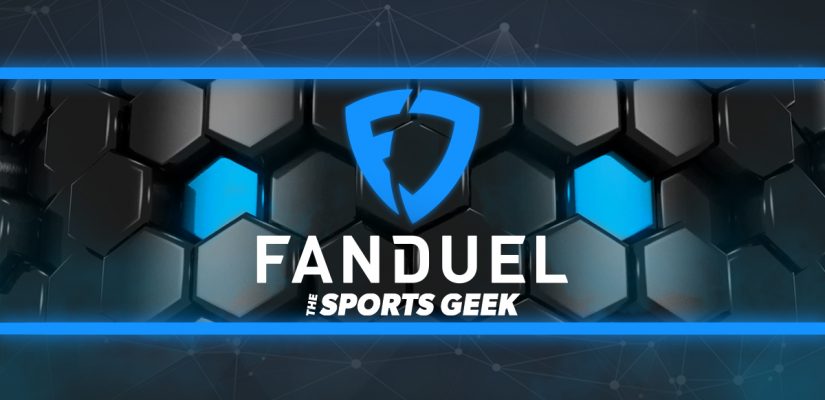 After a real nice run of profits these FanDuel MLB DFS Picks have scuffled over the last couple of slates.
Let's get that turned around for this 10-game main slate tonight!
FanDuel MLB DFS Picks – August 25, 2020
P – Lucas Giolito (CWS) – $10,400 vs. PIT
It's been a death sentence to fade Shane Bieber whenever's appeared on a slate this season and Gerrit Cole goes for the Yankees as they take on a strikeout-happy Braves offense against right-handed pitching.
That said, the best matchup on the slate is with Giolito as he takes on the Pirates at home.
The Pirates enter this one ranked 30th with a .257 wOBA versus right-handed pitching while their 24.7% K-rate against them is a bottom-10 number. Giolito likely has plenty of confidence heading into this one as he carved up the Tigers – another poor offense versus right-handers – to the tune of seven shutout innings with 13 strikeouts while earning the win his last time out.
For the season, he sports a 3.89 ERA, but also a 3.22 FIP and 3.40 xFIP to go along with a stout 11.68 K/9 clip while keeping the ball in the park at a quality 0.78 HR/9 rate.
There's certainly some attractive pitching on this slate, but for me it's Giolito with the most potential and comes at a discount to Bieber or Cole mentioned above.
C/1B – Jose Abreu (CWS) – $4,000 vs. PIT
I also believe Giolito is in for some substantial run support as the White Sox take on left-hander Steven Brault in this one.
The White Sox have been must-see TV versus lefties this season, hammering them to the tune of a .412 wOBA on the season, the best mark in the league. They also own a massive .314 ISO, .994 OPS and 168 wRC+ versus lefties this season – also the best in the bigs.
While we'll have enough differentiation in this lineup for GPPs, the White Sox are a must in cash games tonight. Brault has been fine in his four starts and 12 innings this season, posting a 3.00 ERA/3.63 FIP, although he's not likely to get away with a 1.29 K/BB ratio much longer while his 60% ground-ball rate on the season is due to regress given his 45.8% career mark. He also owns a 5.40 SIERA on the season and owns a career 4.80 ERA, so my money is on him getting touched up in this one.
Enter Abreu who has raked lefties for a .286 ISO, .905 OPS, .379 wOBA and 145 wRC+ on the season. He's also homered 11 times and owns a .347 ISO on the season as a whole while quietly flying under the radar as an MVP candidate this shortened season. I wouldn't expect his lefty-mashing ways to stop in this one, however.
2B – Brendan Rodgers (COL) – $2,000 vs. ARI
With a steep price on both Giolito and my four-man White Sox stack, we're going to have to find value somewhere and I will go ahead and punt while rolling the dice on Brendan Rodgers at second base.
It's been a struggle at the plate for the Rockies' top prospect as Rodgers is hitting just .083 through four games this season, but also hit just .224 with a brutal 25 wRC+ in his 81 plate appearances last season. That said, he raked at Triple-A prior to his 2019 promotion, posting nine homers, a big-time .273 ISO, .426 wOBA and 147 wRC+ across 37 Triple-A contests a season ago.
He'll take on D-back left-hander Alex Young in this one, he of a 4.05 ERA, but also a 6.02 FIP and 3.00 HR/9 in his 18 innings of work this season.
Nonetheless, this is about Rodgers who hit lefties for an .879 OPS in Triple-A last season and an .893 OPS at the Double-A level the prior season. If he can work out the kinks tonight he would deliver big-time value upside for this lineup.
3B – Yoan Moncada (CWS) – $3,400 vs. PIT
Next man up in our four-man White Sox stack is Moncada who is turning into an all-round monster at the big-league level coming off a 5.7 fWAR season from a year ago.
The switch-hitting infielder hit righties better last season, but it's been a different story this time around as he's posted a .235 ISO, .939 OPS, .393 wOBA and 154 wRC+ against left-handed pitching this season while posting a 45.5% hard hit rate against them.
It's been tough of late, however. He's recorded just one hit over his last 15 trips to the plate and injured his leg recently too. While facing the left-hander in this one should help, the White Sox will also get a good amount of reps against a Pirates bullpen that ranks 25th with a 5.48 ERA on the season given that Brault has gone three innings or less in two of his three starts, although he did throw 80 pitches in five innings his last time out.
Nonetheless, him not getting deep in this one will be the result of the White Sox jumping all over him and certainly nothing pitch-count related.
SS – Tim Anderson (CWS) – $4,000 vs. PIT
In a league chock-full of elite, young shortstops, is Anderson being overlooked?
The guy has six homers and three steals on the season despite making a trip to the IL while he also owns a .325 ISO, .442 wOBA and 188 wRC+ on the season. After he lead the league with a .335 batting average last season, we knew he could hit, but I'm not sure if anyone saw this coming at such a high level.
Oh, and he also rakes lefties. On the year, all Anderson has done against southpaws is post a .583 average, .917 ISO, 2.115 OPS, .833 wOBA and 456 wRC+. I promise none of those are typos. He's homered five times in 24 at-bats against lefties this season and that wRC+ figure represents a number 356% above what is considered league average.
For his career, he's hit lefties for a .323 average, .866 OPS, .365 wOBA and 132 wRC+. He's just doing a ton of damage at the top of that White Sox lineup, so let's ensure we get him into any White Sox stack tonight.
OF – Eloy Jimenez (CWS) – $3,400 vs. PIT
Last season, Jimenez did far more damage against right-handed pitching than he did lefties, but the splits have acted far more traditional this season.
Jimenez has touched up lefties to the tune of a .333 ISO, .926 OPS, .383 wOBA and 148 wRC+ on the season, numbers that are quite outrageous. I also really like the fact that he's been moved up to the two-hole for this one tonight.
While I am not excluding him from my stack tonight, there's some caution here. He's posted just a 27.8% hard-hit rate against lefties and a 72.2% ground-ball rate against them as well. His .333 BABIP isn't sky-high against lefties, but it is quite a big higher than his .304 mark versus righties while he's just making so much more hard contact against right-handers as well.
If you wanted to switch anyone out of this stack in favor of someone like Edwin Encarnacion – tonight's cleanup hitter – for some additional cost-efficiency, for me it would be Jimenez. That's not a move I'm making, however, as his spot in the two-hole is just too good to resist.
OF – Dexter Fowler (STL) – $2,500 vs. KC
The Royals and Cardinals do battle tonight, and it would appear that the Cardinals have plenty of value potential at their prices as they take on right-hander Matt Harvey.
The former ace made his Royals debut against the Reds on the 19th and was touched up for three earned runs – including two homers – with two walks in just three innings of work. The fall from grace continues after Harvey posted a 7.09 ERA/6.35 FIP in his 12-start tryout for the Angels last season.
He's been clobbered by the long ball over the last three seasons with a 1.96 HR/9, 1.57 HR/9 and 2.04 HR/9 from the 2017-2019 seasons. I think there's plenty of value to be had here despite the Cardinals not looking so hot at the plate this season.
For his part, Fowler has fared quite well versus righties this season, hitting .308 with an .859 OPS, .371 wOBA and 136 wRC+ against them this season. He's carrying a four-game hitting streak into tonight's action while we could see his first stolen base of the season off a pitcher in Harvey who has been susceptible to the steal at times over the last handful of seasons.
To me, there's solid power/stolen base potential for a guy who hit 19 homers with eight steals a season ago.
OF – Dylan Carlson (STL) – $2,300 vs. KC
He hasn't shown his power/speed combination much at the big league level this season, but there's a reason this guy is an MLB player at the age of 21.
Last season, Carlson raked Triple-A pitching for a massive .319 ISO to go along with a .361/.418/.681 slash line, .448 wOBA and 161 wRC+ with five homers and two steals in 18 games. That came after he homered 21 times with 18 steals as part of his .237 ISO, .387 wOBA and 142 wRC+ across 108 Double-A games.
He has a homer and a steal in his 13 big-league games this season, but has largely struggled at the plate. That said, he owns a nice 43.8% hard hit rate this season, but just a .194 BABIP to show for it, so I would expected his numbers to trend higher moving forward.
He's also 3 for 8 with a homer, two runs and two RBI over his last two games, so it appears we could be getting him at a high confidence level in this matchup tonight.
UTIL – Paul DeJong (STL) – $3,000 vs. KC
Completing this three-man Cardinals stack is DeJong who will technically lead this stack off.
If we get this stack as per the projected batting order, we should get a 7-8-9 stack here. It's not ideal at the bottom third of the lineup, but at least we should get them in succession.
He hasn't been great in the Cardinals' small sample this season, but he's hit righties for a .227 ISO with all three of his extra-base hits – a homer and two doubles – coming off of a righty.
DeJong also posted some big-time reverse splits last season. He mashed righties for a .228 ISO, .329 wOBA and 104 wRC+ on the season while 27 of his 30 homers came against a righty. DeJong also swiped nine bases last season, six of which came against a righty.
What we have here with this Cardinals stack is a real nice power/speed combination with all three players against a pitcher that's had a whole lot of home run issues of late with some difficulty in shutting down the run game. I believe we'll get them at low ownerships while the value potential is most definitely there.