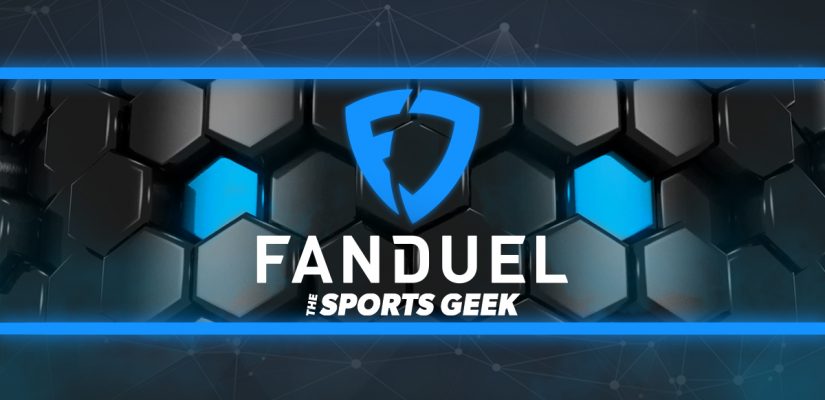 I went ahead and used last night's FanDuel MLB DFS Picks in both cash and GPP games, but was only profitable in cash games while missing the GPP cash line by roughly 10 points.
Of course, it was a historic night from our pitcher Lucas Giolito as he hurled the 19th no-hitter in White Sox history while piling up 13 strikeouts in an absolutely dominant outing by the right-hander. Of course the no-no plays well, but that's also his second consecutive 13-strikeout game.
That said, our bats were decent, but failed to deliver power.
In fact, we logged just one extra-base knock on the night, courtesy of Eloy Jimenez. Our White Sox stack managed to consistently get on base via singles and walks, but no one could get over the top and the Sox scored just four runs on the night.
Our Cardinals stack delivered some solid value, but again no power. Paul DeJong singled three times and knocked in a run while Dylan Carlson singled, walked and scored a run himself. Dexter Fowler's walk was his line production on the night.
Finally, our second base punt in the Rockies' Brendan Rodgers didn't work out as he posted a goose egg that certainly hurt our lineup in a big way.
We were profitable in cash games thanks to Giolito, so let's see what kind of lineup we should roll with on this 11-game main slate!
FanDuel MLB DFS Picks – August 26, 2020
P – Jacob deGrom (NYM) – $10,700 vs. MIA
Boy is there some serious pitching on this slate. We see name such as deGrom, Clayton Kershaw, Sonny Gray, Mike Clevinger, Dinelson Lamet and Jose Berrios. With such a loaded pitching slate, there's a case to be made for almost all of these names, and potentially more. However, I'll roll with deGrom as he takes on the Marlins at home.
The Marlins haven't been nearly as bad against right-handed pitching in a small sample this season compared to all of last year where they were widely the worst offense in baseball. That said, they're certainly not great as they rank 17th with a .317 wOBA versus righties this season while their 23.8% K-rate against them is another middle-of-the-pack number, tied for 18th.
That said, this is just about deGrom against a team with the lowest projected run total on the slate at just 2.9. deGrom enters this one sporting a 1.93 ERA/2.12 FIP on the season while his 11.25 K/9 on the year matches his mark from last season to a tee. He's walking fewer batters this season at just 1.61 BB/9 while also allowing fewer homers (0.64 HR/9).
Now, getting deep into games has been a bit of an issue as he's maxed out at six innings in three of his five starts and went just five in the other two. Still, his pitch count isn't a concern in this one, so let's look for him to get deep and take advantage of a nice matchup in this one tonight.
One final thought, however: Weather should be a factor tonight as storms loom around the east coast, so let's keep an eye on that as we move forward, but follow me on Twitter @BKemp17 for updates!
C/1B – Christian Walker (ARI) – $2,900 vs. COL
The D-backs and Rockies get together in an NL West clash in Arizona tonight, and the D-backs appear to be in a good spot to rake in this one.
They haven't been a great offense on the whole this season, but this matchup is indeed great. Rockies right-hander Jon Gray enters this one sporting a 6.23 ERA on the season while also posting a 4.80 FIP, 5.67 xFIP, minuscule 4.75 K/9 and a 5.55 SIERA. He's also allowing a hard hit rate of a whopping 45.8% combined with a very small 38.3% ground-ball rate. In other words, there's a lot of hard line drives and fly balls being hit, but he's still managed to post a 10% HR/FB rate that is notably below his 14.3% career mark, so I would expect his 1.19 HR/9 to regress moving forward.
For his part, Walker has crushed righties for a .307 average, .193 ISO, .871 OPS, .374 wOBA and 135 wRC+ on the season. The righty-swinging first baseman also posted reverse-splits last season with a .232 ISO, .838 OPS, .347 wOBA and 113 wRC+ versus righties in 2019.
Finally, Walker has gone 5 for 10 with two doubles in his career against Gray. Add it up and he's a lock in my D-backs stacks tonight as a result.
2B – Kolten Wong (STL) – $2,700 vs. KC
You can certainly use Ketel Marte in this spot as part of a D-backs stack, but I'm going elsewhere with Wong as the Cardinals take on right-hander Jakob Junis and the K.C. Royals tonight.
Like Gray, we are targeting another struggling starter here as Junis has worked to an ugly 6.49 FIP and 5.77 xFIP this season along with a 4.00 K/9 that matches his BB/9 while his 2.00 HR/9 and massive 6.02 SIERA do not paint a pretty picture either.
Yes it's a small two-start, nine-inning sample and his ERA is 4.00, however this is a guy that worked to a 5.24 ERA/4.82 FIP last season and owns a 4.68 ERA/4.73 FIP for his career. He's just not a great big-league starter.
He's also the owner of an elevated 1.57 HR/9 for his career and allowed 13 steals in 175.1 innings last season, so there's power/speed to be had in this one, something Wong brings to the table.
The projected leadoff hitter once again, Wong hit 11 homers and stole 24 bases last season. His power isn't prodigious, but he can certainly run into one once in a while and brings notable stolen base potential to the table while hitting in front of the best bats the Cardinals have to offer atop the lineup.
3B – Matt Carpenter (STL) – $2,800 vs. KC
Next man up in our Cardinals stack is Carpenter who is the projected cleanup man as we look to get a 1-4 stack going against Junis and this Royals bullpen.
That bullpen has actually been good on the surface with their 3.52 ERA ranking seventh, but there's cause of concern there. They also rank 22nd with a 4.74 FIP, 20th with a 4.70 xFIP and 25th with a -0.1 fWAR from that group. Additionally, the Royals used six different relievers in last night's game including the likes of Trevor Rosenthal, Ian Kennedy, Josh Staumont and Scott Barlow – their top four relievers. This is important because Junis shouldn't be going deep into this one given his late start to the season and the fact he has yet to reach five innings in his two starts this season. We should see a good chunk of what could be a tired Royals' bullpen that's due for serious regression in this one tonight.
Enter Carpenter who hasn't had a great year at the plate whatsoever with just one homer, a .107 ISO and .306 wOBA on the season. Still, he's actually getting on base at a healthy .343 clip and has his far better versus righties this season with a huge 48.3% hard-hit rate against them, but without much in terms of results yet. Let's look for the results to start showing up in a wonderful matchup tonight.
SS – Tommy Edman (STL) – $2,700 vs. KC
This cost-effective Cardinals stack continues here with Edman, the projected two-hole hitter for the Cards in this one.
Edman was a huge surprise last season for the Cardinals when he came up and hit 11 homers with 15 steals as part of his .196 ISO, .357 wOBA and 123 wRC+ on the season. He actually began the season at Triple-A, hitting .305 with a .364 wOBA and 108 wRC+ with seven homers and nine steals in 49 games.
This season, the power/speed combo hasn't been yet. He's homered once, but owns just a .125 ISO, .302 wOBA and 91 wRC+ while he's yet to record a steal. The bat has been nearly league-average versus righties this season with a 95 wRC+, but we want that power/speed combination to kick in tonight.
Another idea is to simply use shortstop Paul DeJong in this spot as well as we can afford him and he's coming off a three-hit night. That said, I like Edman in that two-hole as well. Let's keep an eye on the Cardinals' confirmed lineup as the day moves along and we'll go from there.
OF – Kole Calhoun (ARI) – $3,100 vs. COL
Now we're getting into competing our four-man D-backs stack as Calhoun should once again be in that leadoff spot against a pitcher he's enjoyed success against in the past.
He has also been the team's best bat against right-handed pitching. Entering this one, Calhoun has clobbered right-handers to the tune of a massive .337 ISO, .942 OPS, .395 wOBA and 149 wRC+ on the season. All eight of his long balls have come against righties as well as four of his five doubles.
The batting average isn't great at .223 overall, but Calhoun has never been a big hit-for-average guy but rather builds his game around power and an ability to take a walk as he owns a real nice 11.6% walk rate on the season.
I'm here for the power all day, but if he's willing to take his walks at least he's on base for the guys hitting behind him in this stack.
Nonetheless, he's 3 for 5 with a double and a homer in his career against Gray with a stolen base to boot. Sign me up.
OF – Starling Marte (ARI) – $3,100 vs. COL
For now, I've decided to go against using Ketel Marte given his struggles against righties this season, but the other Marte brings a nice combination of power and stolen base potential into this one.
Starling has homered twice but also stolen five bases on the season. Since his full-time arrival in the 2013 season with the Pirates, only Billy Hamilton and Dee Gordon have more steals than the 232 Marte has in that time. He's averaged 32 stolen bases a season in that time and stole 25 last season and 33 in the 2018 season. He stolen 21 in 2017 despite missing half the season for a PED suspension.
Gray has yet to allow a steal in his 30.1 innings this season but also allowed eight last season and 12 the prior season. Among pitchers with at least 600 innings pitched from 2016-2019, Gray's 39 stolen bases allowed in that time is the 12th-most in baseball and he's pitched fewer innings than all of the names above him on that list.
Marte's been a little better overall versus lefties this season, but was far better against righties last season and is a career reverse-splits hitter who is 3 for 13 with a homer and a steal in his career against Gray. I am digging this power/speed combination here with Starling.
OF – David Peralta (ARI) – $2,800 vs. COL
Completing our D-backs stack is Peralta who is projected to hit in the cleanup spot for this one, right in between Marte and Walker.
It's been a solid if unspectacular season for Peralta as he's homered twice and stolen a base as part of his .325 wOBA and 103 wRC+ on the season. That said, the lefty-swinging outfielder has been far superior versus right-handed pitching this season.
Peralta has posted a real nice .813 OPS, .349 wOBA and 119 wRC+ versus right-handed pitching on the season while all eight of his extra-base hits (two homers, five doubles and a triple) have come against a righty, as did his lone stolen base on the season.
That's really no surprise as he's made a living off clobbering right-handers. Peralta owns a career .205 ISO, .871 OPS, .370 wOBA and 129 wRC+ against right-handers in his career. Those are some excellent and underrated numbers to be sure as he's been one of the better bats versus righties that you'll never think of.
He's not a burner on the basepaths, but has 30 steals in his 701 career games and we can't rule out another against Gray. Finally, he too sees the ball well from Gray as he's hit .458 (11 for 24) with a triple in his career against the righty. Let's look for some more power to kick in tonight.
UTIL – Paul Goldschmidt (STL) – $3,800 vs. KC
Finishing up this lineup and our four-man Cardinals stack is Goldschmidt who is having a monster season at the plate, albeit the power isn't up to the previous bars he has set for himself.
In his first season in St. Louis in 2019, he homered 34 times with a .216 ISO, a fairly average season for the former D-back. This season, he's homered just three times so far and owns a .180 ISO that's well off his .231 career mark.
That said, he's also hitting .344 with a mammoth .487 OBP (on the back of a massive 21.8% walk rate) along with a .441 wOBA and 184 wRC+. I mean, it's tough to argue with those numbers even if the home runs haven't showed up to this point.
Additionally, all of his notable damage has come against right-handed pitching. Goldschmidt has absolutely tattooed righties for a .358 average, .208 ISO, 1.051 OPS, .452 wOBA and 191 wRC+ on the season while all three of his homers and both of his doubles have come against a right-hander.
He's not running nearly as much as he used to as the big first baseman actually stole as many as 32 bases from the 2016 season, and while he has just 10 over the last two seasons and three last season, I'll give him a sliver of stolen base potential against Junis who was prone to the steal last season.