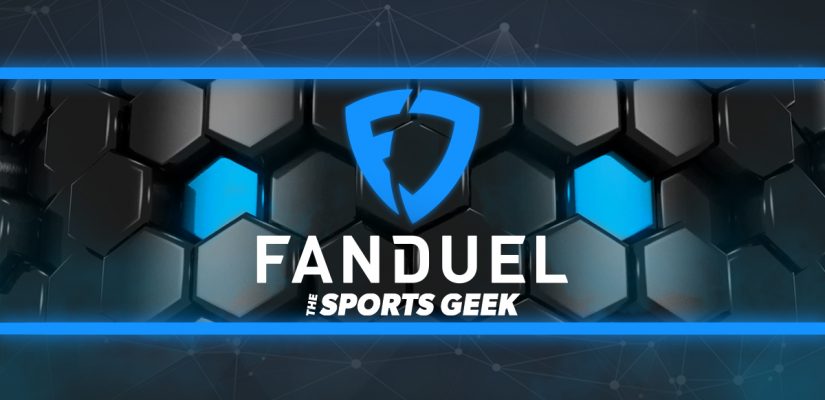 It's a sizeable 14-game main MLB slate going down this evening as the final series of the 2021 regular season kick off.
I'll have some GPP thoughts on my Twitter accounts @Bkemp17 later in the day, but for now let's hit some cash-aimed picks and pad that bankroll heading into the weekend!
FanDuel MLB DFS Picks – October 1, 2021
P – Sandy Alcantara (MIA) – $9,300 vs. PHI
There are a trio of pitchers I like on this slate, one of which is obviously Alcantara. Clayton Kershaw and Lance Lynn are the top two pitchers on the slate and both boast significant strikeout upside, but Kershaw takes one of the game's best road offenses in the Brewers and Lynn takes on a scrappy Tigers team that put up 10 runs in Minnesota last night. Both work in GPPs, but if we want to afford the top cash stack on the slate, Alcantara makes the most sense.
Besides, all he's done at home this year is turn in a 2.17 ERA/2.71 FIP while holding opponents to a .195 average, .235 wOBA and 0.63 HR/9. Additionally, his K-rate rises from 8.11 K/9 on the road to a strong 9.39 mark at home while the walks drop from 2.58 BB/9 on the road to an elite 1.81 mark at home and the resulting 5.20 K/BB ratio at loanDepot Park in Miami is far superior to his 3.14 mark on the road.
As for the matchup, it's a strong one. The Phillies are officially eliminated from postseason contention after losing last night in Atlanta, so one might wonder how much energy they'll bring to the table for this season-ending set in a low-octane environment in Miami. The Phillies sit in a tie for 20th on the road off righties this season with an unimpressive .305 wOBA, even if the K-rate is rather low at just 21.9% in such scenarios.
Keep in mind that Alcantara's K-rate has jumped from 7.87 K/9 before the All-Star break to 9.96 in the season's second half, and all we're after here is a reliable effort like the once he's delivered over his last four in which he's turned in a 1.55 ERA and 9.62 K/9 against just 0.62 BB/9 across 29 innings during that time.
C/1B – Vladimir Guerrero Jr. (TOR) – $4,300 vs. BAL
Any and all cash stacks need to involve the Blue Jays this evening as they are not only in a do-or-die scenario now when it comes to making up ground in a crowded AL Wild Card race, but the matchup is super elite for one of the game's best offenses this evening.
Toeing the rubber for the visiting Orioles tonight is right-hander Tom Eshelman who carries a rather ugly 7.20 ERA/6.20 FIP into this one while allowing 1.80 HR/9. Eshelman owns a K-rate of just 3.96 K/9 that is narrowly superior to his 3.60 BB/9, and failing to miss bats against this Jays offense could yield deadly results.
After all, the Jays rank first in overall offense with a .338 wOBA on the season and first in power with a .197 ISO. They're also tied for first with a .337 wOBA off right-handed pitching and tied for second with a .199 ISO off righties. Lastly, they rank fourth with a .347 wOBA at home and fifth with a .207 ISO at home, so the offensive outlook appears strong — to put it lightly — this evening for the home side.
Obviously, the MVP candidate Guerrero is a major boon to those aforementioned offensive figures. In fact, Vladdy's splits are quite reversed as he owns a .301 ISO, 1.020 OPS, .424 wOBA and 170 wRC+ on the season off right-handed pitching and a massive .400 ISO, 1.176 OPS, .479 wOBA and 207 wRC+ at home off righties this season.
After an o for 20 stretch, he's doubled in back-to-back games and missed a home run by about a third of an inch in last night's contest. The upside here is simply outrageous in this matchup.
2B – Marcus Semien (TOR) – $4,000 vs. BAL
Semien has already set a single-season home-run record for a second baseman with 44 on the season, and No. 45 is a very reasonable result in this matchup tonight.
It's going to be tough for the Jays to retain Semien this winter after those 44 home runs on top of 15 stolen bases, a .370 wOBA and 133 wRC+ on the season as those figures are actually superior than his 2019 AL MVP candidate season save for the wRC+ figure. Semien has surpassed the century mark in both runs (113) and RBI (101) as well.
Like Vladdy, Semien is also sporting some reverse splits on the season as he's long been able to hit right-handed pitching well. Semien owns a .290 ISO, .915 OPS, .384 wOBA and 142 wRC+ off righties on the season as well as a .297 ISO, .936 OPS, .392 wOBA and 148 wRC+ art home off righties this season.
He's been on a tear down the regular-season stretch as Semien has posted a monster .363 ISO to go along with a .980 OPS, .407 wOBA and 158 wRC+ in the month of September as he lines up for his first game of October this evening.
Add it up and it's another no- brainer in getting Semien into this lineup tonight.
3B – Josh Donaldson (MIN) – $3,200 vs. KC
The main goal into this lineup was to go Alcantara at the top and a four-man Blue Jays stack into the lineup and simply build around that. The third base position isn't exactly the deepest when looking at some of the cheaper options, so I decided to pay up a little bit for someone like Donaldson who remains a very strong power bat as he once again displayed last night.
Donaldson launched a three-run homer in last night's loss to the Tigers, clubbing his 25th long ball of the season in his 132nd game. The power may not be what it was during his heyday with the Blue Jays several years back, but he still owns a real strong .224 ISO on the season, a figure not too far below his .235 career mark as he's also added another 25 doubles to his ledger as well.
Donaldson takes on Royals right-hander Jon Heasley who has made two MLB starts this season, posting a strong 3.86 ERA but also a 5.84 FIP and 1.93 HR/9 in that time, or two homers allowed in 9.1 innings. He made 21 starts and pitched 105.1 innings at Triple-A this season and posted a solid 3.33 ERA, but also a 4.59 FIP and 1.54 HR/9.
So, we have a power bat in Donaldson taking on a pitcher who surrendered his fair share of homers in the minors' highest level this season. Against righties, Donaldson has posted a .190 ISO, .777 OPS, .334 wOBA and 112 wRC+ this season, but the good news is the production has been far superior on the road against righties where he's posted a .245 ISO, .871 OPS, .370 wOBA and 136 wRC+ on the season. His work on the road has just been far better than what he's put forth at Target Field this season.
Add it up and there's plenty of reasons as to why Donaldson is a nice pick at the hot corner tonight.
SS – Bo Bichette (TOR) – $4,000 vs. BAL
The hottest of the Blue Jays' bats right now is Bichette who came up clutch with a late homer on Wednesday night, his second of the game while he's been an extra-base machine of late and one that's used his legs on the basepaths as well.
For the season, Bichette has hit 28 homers to go along with 25 stolen bases as part of a .182 ISO, .352 wOBA and 121 wRC+ on the campaign. He doesn't walk much, but he's a tough out given his sub-20% K-rate on the season.
It's certainly worth noting that Bichette's best work on the season has actually come against left-handed pitching. His numbers remain strong off righties with a .171 ISO, .780 OPS, .334 wOBA and 109 wRC+ off same-handed pitching this season while those figures increase to a .208 ISO, .860 OPS, .365 wOBA and 129 wRC+ off righties at home this season.
While Eshelman has yielded just one career MLB stolen bases in his 90+ innings, Bichette has swiped 23 of his 25 bags off righties this season and has been caught just once, good for a cool 96.2% success rate.
Bichette is on fire at the plate right now. He's recorded at least two hits in four straight games entering this one, going 9 for 15 (.600) with two homers, three doubles, two stolen bases, five runs scored, three RBI and a walk in that time. He's recored at least one hit in 10 of his last 12 games.
Again: no reason to be fading this bat as part of any Jays exposure tonight.
OF – George Springer (TOR) – $3,800 vs. BAL
Completing this four-man Blue Jays stack here is Springer who will hit out of the leadoff spot for the Jays as will complete a 1-4 stack in that Blue Jays lineup tonight.
Springer has had a hard time staying on the field in his first season with the Jays as he's appeared in just 75 games this season, but he's nonetheless remained extremely productive with 19 homers as part of a .270 ISO, .364 wOBA and 129 wRC+ on the season.
Overall, Springer's power production has been superior off righties with a .294 ISO off them compared to a still-impressive .203 mark off lefties, but the best news here is that his work at home has been far superior to his work on the road. Sure, the Jays have split their home games between Dunedin, Buffalo and Toronto, but Springer owns a .304 ISO, .973 OPS, .408 wOBA and 155 wRC+ in home ball parks this season. He's posted a .306 ISO, .966 OPS, .404 wOBA and 156 wRC+ off righties at home.
Springer went through a time time earlier in the month of September, but has turned it around of late. Over his last five games, Springer has gone 9 for 20 (.450) with two homers, two doubles, five runs scored, four RBI and even a stolen base in that time. Springer has four steals on the season, and he's not running as much given his lower-body injuries this season. Combined with Eshelman's ability to control the run game I wouldn't go crazy with Springer stolen-base upside.
Add in the Orioles and their MLB-worst 5.63 bullpen ERA and their MLB-worst 6.41 mark since the All-Star break and there's massive upside in this four-man Jays stack tonight.
OF – Kyle Isbel (KC) – $2,100 vs. MIN
We needed to really crunch down cost-wise on the remainder of this roster, but Isbel represents significant value upside as he takes on the Twins and right-hander John Gant tonight in K.C.
Somehow, some way Gant has been able to post a 3.74 ERA despite some ugly peripherals. Gant also owns a 4.80 FIP, 5.22 xERA, 5.01 xFIP and 5.47 SIERA on the season. He doesn't miss many bats with a 7.56 K/9, but his biggest issue has been an ugly 5.86 BB/9 clip. He's been successful on the surface due to a solid ground-ball rate and an ability to induce soft contact, and his 0.85 HR/9 is a result of that recipe.
So, while Isbel could draw a couple walks and reach value, I like some other aspects here. First, he's hitting .274 with a solid .164 ISO, .334 wOBA and 110 wRC+. That's a nice start as he's homered once but also doubled five times and tripled twice in his 27 MLB games so far. The good news is that his lone homer and all five of his doubles have come off a righty while he's tripled once off a lefty and once off a righty.
There's also stolen-base potential here. Gant has allowed an elevated 10 steals in just 106 innings, and Isbel has 24 steals in 132 games between Triple-A and the big leagues this season. He has just two in those 27 MLB contests, but there's still potential here.
Add in the fact that Gant's numbers are worse off left-handed bats such as Isbel and there's certainly some value upside here.
OF – Juan Lagares (LAA) – $2,000 vs. SEA
I'm not sure I've ever rostered Lagares in my life, but I do like the value he brings to the table as he takes on Mariners left-hander Marco Gonzales tonight.
We'll start with Gonzales who isn't having a great season, at last from a peripheral standpoint. His 4.00 ERA is solid enough, but he also owns a 5.37 ERA, 5.15 xERA, 5.14 xFIP and 4.94 SIERA. He's allowed home runs at a large 1.90 HR/9 rate and his work off righties has not been good. Gonzales has yielded an .830 OPS, .348 wOBA and 2.08 HR/9 to righties this season and owns a 6.18 FIP, 5.54 xFIP and 2.40 HR/9 to right-handed hitters at home.
Enter Lagares who has been productive of late. Sure, he's hitting just .236 with six homers, a .140 ISO, .276 wOBA and 72 wRC+ on the season, but has powered up for a .208 ISO in the month of September. Lagares has also gone 3 for 8 with a double and three RBI over his last three games and has a hit in three of his last four.
It's a tiny sample, but Lagares has gone 1 for 3 with a double and two walks in five career plate appearances off Gonzales, so we can see there's value in the minimum-priced outfielder tonight.
UTIL – Max Stassi (LAA) – $2,300 vs. SEA
Stassi completes an Angels mini-stack with Lagares towards the bottom of that projected lineup tonight, but given Gonzales' work against righties at home this season I really like this low-cost pairing.
It's been a strong season at the dish for the Angels' backstop as Stassi has clubbed 13 homers in 86 games as part of a .187 ISO, .331 wOBA and 110 wRC+ on the season. Strikeouts have been a major issue, but Gonzales is not a high-strikeout pitcher which helps mitigate that fact.
Now for the bad news. The righty-swinging Stassi has fared far better off right-handed pitching than he has lefties. He has posted a .149 ISO, .642 OPS, .286 wOBA and 80 wRC+ off lefties this season. As a result, I wouldn't blame you if you looked elsewhere at a $2,300 price for a utility player, but given the mini-stack with Lagares and more so Gonzales' poor numbers versus right-handed hitters, I'm still on board.
There'a also some good news here. Stassi has homered twice over his last four games and knocked in five runs in that time. There's also the fact that his career .172 ISO off lefties is not only rock-solid, but better than his .154 mark off righties. Perhaps he can help his 2021 splits narrow in this matchup tonight.