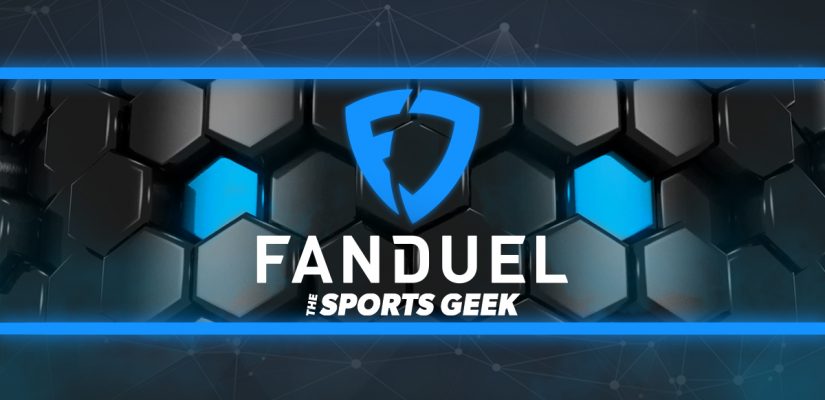 We have a real nice four-game slate coming at you today with all four divisional series' in action throughout what should be yet another fantastic day of baseball on Tuesday.
We'll be rolling with these picks with GPPs in mind, so let's dive right into the picks and see where the money's going to be made!
FanDuel MLB DFS Picks – October 6, 2020
P – Tyler Glasnow (TB) – $9,600 vs. NYY
Is it a death sentence to roster a pitcher against this Yankees lineup tonight? Well, the Yankees actually scored "just" four runs through eight innings last night before putting up a five-spot in the ninth in their eventual 9-3 Game 1 win over Tampa Bay.
That said, In terms of pure strikeout upside, it's hard not to argue that Glasnow isn't at the top of that list in this slate.
The Yankees don't strikeout a ton as a team against right-handed pitching as their 21.4% K-rate versus righties was the seventh-lowest in the league, but I'm more so looking at Glasnow and his 14.28 K/9 from the regular season – the best mark in baseball among pitchers with at least 50 innings pitched – as the key to our success here.
He didn't just pile up the strikeouts, but he also worked to a 4.08 ERA/3.66 FIP while his 2.75 xFIP was among the very best in baseball as well. Add in a 3.04 SIERA that ranked fifth among pitchers with at least 50 innings pitched this season and it's clear Glasnow was excellent in 2020.
He hurled six innings of two-run ball – both coming on solo home runs to Blue Jays catcher Danny Jansen – in his Game 2 Wild Card round start while he struck out eight in that one as well.
Add it up and I think there's surplus value to be had with Glasnow despite the scary matchup with the Bronx Bombers.
C/1B – Jesus Aguilar (MIA) – $2,800 vs. ATL
Max Fried was one of the best pitchers baseball had to offer this season, however he actually recently had some trouble with this Marlins club who was sneaky-good versus left-handed pitching this season and also far better on the road.
While they struggled with righties and struggled in general at Marlins Park in Miami, the Marlins ranked ninth with a .331 wOBA on the season versus left-handed pitching and 16th with a decent .312 wOBA on the road while they were among the most futile offenses at home this season.
Therefore, I don't see an issue with stacking some cost-effective lefty mashers in this GPP lineup despite Fried having himself an excellent year and the Braves sporting one of the better bullpens in baseball.
Enter Aguilar who came over to the Marlins in free agency and proceeded to smack left-handed pitching to the tune of a .321 average, .245 ISO, .956 OPS, .405 wOBA and 159 wRC+ on the season. Despite a small sample, Aguilar posted an unworldly .414 ISO, 1.264 OPS, .516 wOBA and 233 wRC+ on the road versus lefties this season across a 34 plate-appearance sample in the truncated 2020 campaign.
He has a track record of smashing left-handed pitching in the past from his days with the Milwaukee Brewers and he does have a home run in his career against Fried across his nine at-bats against him. I think we're in for some value with Aguilar this afternoon.
2B – Jon Berti (MIA) – $2,900 vs. ATL
Leading off this stack will be Berti who will actually hit in the leadoff spot for the Marlins against Fried this afternoon.
Berti didn't hit for much power this season as he homered just twice and swatted five doubles in his 39 games with the Marlins this season, but there's a stolen base element here while Berti hit left-handed quite well in the past.
Berti stole nine bases in the regular season, but he also swiped two bases in two games against the Cubs in the Marlins' shocking Wild Card round sweep at Wrigley. This comes on the heels of stealing 17 bases in just 73 MLB games in the 2019 season, so we know the speed is there. Of his nine steals this season, three came against a left-handed while seven of his 27 career MLB stolen bases have come against a lefty, so clearly he's not afraid to run on southpaws and is well aware his speed is his greatest asset to the team right now.
Fried doesn't give up a ton of steals, but he did allow three this season while he also allowed two earned runs in just one inning before leaving his final regular-season start with an ankle injury against these Marlins.
In 2019, Berti hit left-handed pitching for a .269 ISO, .883 OPS, .368 wOBA and 131 wRC+ at the big league level in 52 at-bats, so while the power hasn't been there much this season, it's not non-existent, either.
Given his valuable spot atop the lineup and the speed he possesses – and uses – I like Berti leading off this stack today.
3B – Justin Turner (LAD) – $3,100 vs. SD
We actually don't even know who will be getting the starting nod for the Padres in this one or if they'll simply go with another bullpen game as they did to close out their Wild Card series with the Cardinals on Friday, but I'm thinking the Dodgers are in for some offense in this one.
Fried could be a popular, low-cost pitching choice which would open up the wallets for some expensive Dodgers or Padres bats in this one, but I'll lean on the postseason experience of this Dodgers offense while taking a calculated risk in fading Mookie Betts in GPPs.
Rather, I'll start here with Turner who has enjoyed some October success in the past. Turner owns a career .298 average, .202 ISO, .898 OPS, .385 wOBA and 146 wRC+ in his postseason career. He was 0 for 8 in the Dodgers' Wild Card sweep of the Brewers, but he's showed up when it matters most.
At 35, the power was down to just four homers, nine doubles and a triple this season, but he still hit .307 with an .860 OPS, .376 wOBA and 140 wRC+ on the season. He also posted some reverse splits this season as he hit right-handed pitching far better than lefties by way of his .914 OPS, .397 wOBA and 154 wRC+ against opposite-handed pitching this season.
I reference righties as the majority of his at-bats will come against right-handed pitching tonight and in this series.
Sometimes we need to lean on experience this time of the year and we're getting that and some with the Dodgers' third baseman tonight.
SS – Corey Seager (LAD) – $4,200 vs. SD
After battling injuries for the last couple of seasons, Seager put his mark back on the league this season and showed why he remains at the top of a loaded and youthful shortstop position throughout the big leagues.
Seager returned to full health this season and went on to post a .307 average, .278 ISO, .943 OPS, .394 wOBA and 151 wRC+ on the season while he homered 15 times and doubled another 12.
He did a ton of damage against right-handed pitching as the lefty-swinging Seager posted a monstrous .301 ISO, .998 OPS, .416 wOBA and 166 wRC+ versus right-handed pitching this season which is more or less a continuation of the havoc he's wreaked on righties throughout his big-league tenure.
Seager logged just one hit in the Wild Card round against the Brewers, but that one hit also happened to go for a solo home run in Game 1 of that two-game sweep.
The power is there in spades in 2020 so let's look to keep it up in this one tonight.
OF – Cody Bellinger (LAD) – $4,200 vs. SD
I'll go ahead and complete my three-man Dodgers stack here right away as Bellinger looks to put a tough regular season behind him.
I mean, it wasn't exactly disastrous either as he still slugged 12 home runs and stole six bases while putting forth a 114 wRC+ that indicates he was about 14% above league average at the plate this season. It's the fact his numbers were just so far down from his 2019 MVP campaign.
Bellinger finished the season strong in notching at least one hit in 10 of his last 11 games and he homered twice and doubled five times in that span. He went 2 for 7 in the Wild Card round, albeit without an extra-base hit as well.
Such regressed results from Bellinger could have him seeing lower ownership given the big cost. Rather, I view him as a player that remains elite in the power/speed combination department. He still registered in the league's 87th percentile in top sprint speed, as per Statcast, and also 82nd percentile in xBA, 85th in xwOBA, 81st in xSLG and 60th or better in all of exit velocity, hard hit rate and barrel rate.
This is still an elite bat and I hope I can take advantage at what I expect to be lower than anticipated ownership tonight.
OF – Tommy Pham (SD) – $2,800 vs. LAD
I'll wait to see come confirmed lineups come out throughout the day, but for now I am penciling a pair of one-off outfielders into this lineup, beginning here with Pham who also possesses an excellent power/speed combination that could be put to use tonight against Walker Buehler.
Buehler dealt with blister issues down the stretch and allowed two runs in just four innings against the Brewers in Game 1 of the Wild Card round, and while he also wasn't nearly as good in the regular season as he was last year, I am hesitant to stack a popular Padres team given the Dodgers' elite bullpen. Still, I think Pham is a nice one-off choice here.
The power sank a bit as he hit just thee times and doubled twice in his 31 games this season, but he homered at least 21 times in each of the previous three seasons and owns a career .189 ISO – a strong number indeed. That said, he also stole six bases this season and went on to steal another two in three Wild Card games against the Cardinals.
The numbers are superior versus lefties, but his 47.5% hard-hit rate versus righties was enormous in the regular season and his .224 BABIP against them hurt him in a big way, especially compared to his .333 mark against lefties.
In his career against righties, Pham owns a .191 ISO – better than his .184 mark against lefties – as well as an .809 OPS, .348 wOBA and 120 wRC+, so it appears his down numbers against lefties this season is mostly the result of a small sample size. Whether he has enough time left to turn the tide remains to be seen, but I like the speed and perhaps we'll get him at low ownership given his struggles versus righties this season.
OF – Kevin Kiermaier (TB) – $2,500 vs. NYY
Kiermaier is yet another player that brings a stolen base element to the table for this lineup and also a player with some pop in that bat.
He hit three home runs in his 49 games this season, but also stole eight bases as he takes on rookie right-hander Deivi Garcia in this one. Garcia worked to a 4.98 ERA/4.15 FIP/4.63 xFIP this season, but I would expect an extremely short leash and plenty of a mediocre Yankees bullpen in this one, so again keep an eye on confirmed lineups in this one as I'd actually like some additional Rays ownership if the lineup makes sense.
Nonetheless, Garcia not only allowed an elevated 1.57 HR/9 in the big leagues this season, but he posted a 1.80 mark while struggling to a 5.40 ERA/5.77 FIP in 40 Triple-A innings last season, so I'm thinking the Rays get something going here.
Kiermaier notched 10 extra-base knocks this season – nine of which came against right-handed pitching while all eight of his steals also came against righties. All three of his homers and triples came against a right-hander.
He also walked at an impressive 13% clip versus righties and posted a 102 wRC+ against them and he allowed a pair of steals in his 34.1 regular-season innings, so I shall look for Kiermaier to utilize his power and/or speed to produce value today.
UTIL – Garrett Cooper (MIA) – $2,800 vs. ATL
I'll finally complete my Marlins three-man stack here with Cooper who flexed some serious muscle this season against left-handed pitching before hitting a clutch go-ahead homer in Game 2 of the Wild Card sweep of the Cubs.
Against lefties this season, all Cooper did was post a .350 average, .425 ISO, 1.170 OPS, .479 wOBA and 208 wRC+ in his 43 plate-appearance sample. Still, the dude's bat was 103% better than league average against lefties this season, and that's something to write home about to be sure.
In layman's terms, Cooper homered four times and doubled another five versus lefties in 43 plate appearances versus two homers and three doubles against righties in 90 plate appearances.
His homer in Game 2 of the Wild Card round came against a righty, and he does have power versus same-handed pitching as well, but I'm clearly more excited about the potential versus the left-handed Fried.
Cooper is 2 for 6 with a double in his career against Fried and that double came in Fried's final regular-season start on September 23.
Nonetheless, I'll simply look for Cooper to stay white-hot against southpaw pitching in this one tonight.