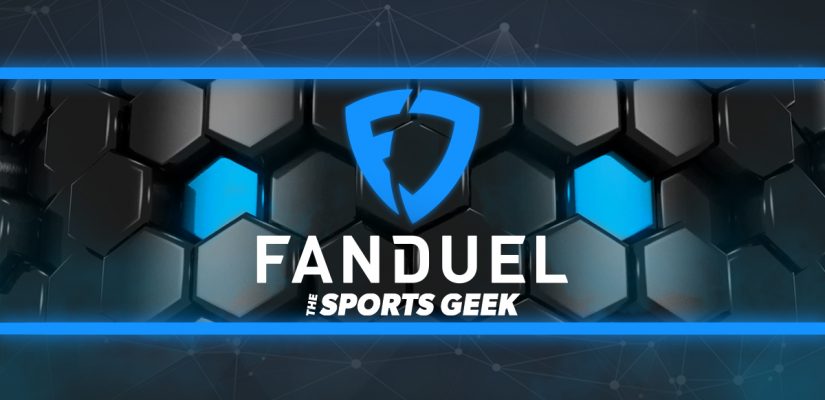 Our stretch of profitable lineups as last night's cash-aimed lineup crossed the cash lines despite a tough outing for Touki Toussaint.
Toussaint's control was his biggest problem as he issued a whopping six walks in his three innings of work and despite allowing just two hits (one being a two-run homer) he surrendered four earned runs while striking out four. Toussaint entered the game with a 2.70 BB/9 on the season, but has endured command issues in the minors and owns a whopping 5.74 BB/9 now in 91 big-league innings.
However, our bats picked him up. Tim Anderson and Yoan Moncada hit back-to-back homers to lead off the game against the Tigers' Matt Boyd while Anderson got to Boyd again in his third at-bat for another homer. Eloy Jimenez and Jose Abreu didn't bring much, however, with one single apiece.
Our Dodgers were excellent as we got another leadoff homer from Mookie Betts while Corey Seager hit a three-run homer later in the contest. Cody Bellinger wasn't great, but he chipped in a pair of walks and a run scored, but with Betts and Seager combining for 63.3 FanDuel points, our stack did quite well.
Finally, Jonathan Schoop delivered a solid night for us, notching three base hits and a run scored at very low ownership.
At the end of the day, we snuck across the cash line in double ups as I look to keep it going on tonight's 11-game main slate!
FanDuel MLB DFS Picks – August 18, 2020
P – Yu Darvish (CHC) – $9,900 vs. STL
There's some real interesting names on the pitching front today, but I can't ignore how well Darvish has pitched this season and he treated us well last week, so let's give him another go tonight.
After all, the right-hander has been outstanding since the midway point of last season. After turning in a second-half ERA of 0.77 with a K/9 north of 13.00, Darvish has dealt so far this season. The righty owns a 1.88 ERA/2.16 FIP on the season to go along with a 10.13 K/9 clip against a tiny 1.50 BB/9. We used him last week against the strikeout-happy Brewers in search of some positive strikeout regression, and we got it with 11 punchouts in that one. However, with an 11.10 career K/9 and a mark north of that in each of the last two seasons, I would suggest more positive strikeout regression again tonight.
He takes on a Cardinals lineup that ranks 24th with a .300 wOBA versus righties this season (in a small sample) while their 23.9% K-rate against them offers up some nice strikeout upside for Darvish in this one.
Add in the Cardinals' slate-low of 3.2 projected runs scored tonight a 10 mph wind blowing in at Wrigley Field and I like Darvish's chances of staying hot in this one tonight.
C/1B – Freddie Freeman (ATL) – $3,800 vs. WSH
There's several stacking options on this slate tonight but the Braves look mighty appetizing to me.
The third-ranked offense against right-handed pitching by way of their .345 wOBA against them, the Braves take on right-hander Austin Voth and the Nationals tonight.
Voth's surface ERA of 3.21 this season in 14 innings is all well and good, but his 6.41 FIP, 5.94 xFIP and 5.24 SIERA all point towards a shellacking on the horizon. He's not missing any bats with a tiny 5.79 K/9 on the season and he's allowed plenty of homers with a 2.57 HR/9 thanks to a tiny 34.1% ground-ball rate.
As a result, let's stack some Braves, beginning with Freeman who has hit righties for a .281 ISO, .967 OPS, .404 wOBA and 156 wRC+ on the season. All three of his long balls this season have come against righties, and he owns a .375 ISO and 1.309 OPS at home against righties this season. SunTrust Park in Atlanta can play well for hitters and I expect that will be the case with the Braves tonight.
2B – Robinson Cano (NYM) – $2,900 vs. MIA
Another stack I have my eyes on tonight are the Mets as they take on right-hander Humberto Mejia at Marlins Park in Miami.
Mejia has pitched all of 2.1 innings above the High-A ball level, and that came in a lone relief appearance this season with the Marlins. He's posted quality minor league numbers so far, but that is one hell of a jump all the way to the bigs and young pitchers often struggle. Additionally, Mejia won't be stretched out as a starter yet, so we should see plenty of a Marlins bullpen that ranks 19th with a 4.67 ERA, but also 29th with a 6.18 FIP, 28th with a 5.51 xFIP and tied for 28th with a -1.0 fWAR.
Enter Cano who is off to a white-hot start to his season with four homers as part of his .294 ISO, .412 average, 1.152 OPS, .477 wOBA and 211 wRC+ on the season. His sky-high .425 BABIP is unsustainable, but he also owns a massive 55.5% hard-hit rate. Additionally, he ranks in the 90th percentile in exit velocity, 93rd in hard hit rate, 95th in xwOBA, 99th in xBA, 85th in xSLG and 96th in whiff rate.
He homered twice last night and is 5 for eight with that homer in addition to a double, four runs and four RBI over his last two games. Sign me up.
3B – Jeff McNeil (NYM) – $2,700 vs. MIA
Next man up in our four-man Mets stack is McNeil who got his first start in several days last night after crashing into the outfield wall in a game against the Nationals last week. McNeil notched an RBI single last night, but his power has yet to show up this season.
McNeil showed up to the bigs on a full-time basis last year and hit 23 home runs as part of his .214 ISO while he also hit .318 with a huge .384 wOBA and 143 wRC+. He's still hitting .286 this season and is a base-hit machine, but we should see more power coming shortly for a guy sporting a healthy 43.6% hard-hit rate.
Last season, he raked righties to the tune of a .244 ISO, .951 OPS, .395 wOBA and 150 wRC+ while striking out just 13.4% of the time against them. He also stole five bases last season, so give him a little bit of stolen base potential here as well.
Expected to hit second in the order, look for McNeil to start flexing some muscle against the rookie tonight.
SS – Dansby Swanson (ATL) – $3,100 vs. WSH
The Braves have had some many players rake righties in the early going that Swanson's excellent figure against them are barely a top-10 figure on his team.
The former first overall pick owns a .189 ISO, .881 OPS, .376 wOBA and 137 wRC+ on the season versus right-handed pitching while he has homered three times and stolen three bases as well. Now, the stolen base upside might be a little more limited in this matchup tonight as Voth has yet to allow a steal in his 70 career MLB innings, but Swanson is a solid bet to break that streak, so there is some upside in that department still.
It should be interesting to see if these splits hold up. He was mostly superior versus lefties last season, but the righty-swinging shortstop hit for a little bit more power against righties as 13 of his 17 long balls from a season ago came off of a right-hander, as did eight of his 10 steals.
He homered in last night's game and has gone 5 for 11 with that homer, a double, four runs scored and two RBI over last two games while he carries a five-game hit streak into this one as well.
OF – Marcell Ozuna (ATL) – $3,100 vs. WSH
In his first season with the Braves, Ozuna is off to an excellent start in the power department with five homers and a .241 ISO on the year, and while the numbers look better against lefties in this small sample, he's shown in the past he can handle righties quite well.
He still owns a .197 ISO, .781 OPS, .335 wOBA and 110 wRC+ on the season against righties, but was a superior bat versus righties last season as he posted a .224 ISO, .809 OPS, .340 wOBA and 112 wRC+ against righties last season. In his breakout 2017 season, Ozuna raked right-handers to the tune of a .313 average, .268 ISO, .955 OPS, .400 wOBA and 151 wRC+. He was better versus lefties last season, but has been superior versus righties in two of the last three campaigns.
While I wouldn't hang my hat on it, but Ozuna stepped up and swiped 12 bases last year with the Cardinals, and while he isn't known for his speed, I'm going to give him a sliver of stolen base upside to boot.
As the projected cleanup hitter, a big night from Ozuna means big things for this stack.
OF – Brandon Nimmo (NYM) – $3,000 vs. MIA
Projected to lead off for the Mets as he often does against right-handed starters, Nimmo has been fantastic in that role for the Mets this season.
I mean, the guy owns a massive 21.2% walk rate – a number that is above his 19.2% K-rate – while he sports a .423 OBP entering this one tonight. Neither should be surprising as Nimmo owns a 15.7% career walk rate while his .390 career OBP is a wonderful mark. He brings some power to the table too with a .185 career ISO and has hit three homers so far this season as part of his .179 mark. He's also stolen a base as well.
Of course, nearly all of his damage has come against right-handed pitching. Nimmo has hit righties for a .204 ISO but also a massive .983 OPS, .432 wOBA and 181 wRC+ on the season. He owns a career .195 ISO, .852 OPS, .371 wOBA and 137 WRC+ against right-handed pitching. I wonder if the Marlins will bring in a lefty or two with so many left-handed Mets bats in the top of the order (four of the projected top five), but he's also handled lefties for a nice 114 wRC+ for his career.
Add it up and we should get a nice night from Nimmo as the leadoff hitter for a tram projected to score 5.5 runs, the second-highest mark on the slate.
OF – Michael Conforto (NYM) – $3,100 vs. MIA
Completing our four-man Mets stack is Conforto who loves himself some right-handed pitching as well.
He's enjoying a real nice season out of the Mets' cleanup spot for the most part as he's hitting .314 with a .904 OPS, .395 wOBA and 157 wRC+ on the season. He hasn't hit for a ton of power with three homers as part of a .163 ISO. What's most interesting here is that all three of his home runs have come against lefties this season, and while he's shown an ability to hit lefties for power in the past, the power is far greater versus righties.
For his career, Conforto has touched righties up for a .241 ISO (vs. 182 against lefties), .878 OPS, .370 wOBA and 136 wRC+. While he has just 16 steals in 602 career big-league appearances, Conforto also has two steals in 24 games this season – a solid 13-steal pace in a normal MLB season.
If there's one detractor to this Mets stack it's the pitcher-friendly confines of Marlins Park in Miami. That said, Conforto owns an .821 career OPS in this venue and Cano is at .836. While McNeil and Nimmo haven't fared as well, I am still very high against a wildly inexperience pitcher and a bullpen that ranks among the worst in baseball in several categories.
UTIL – Travis d'Arnaud (ATL) – $3,200 vs. WSH
Finally completing our four-man Braves stack is d'Arnaud who enters this one scorching hot.
He dealt with several injuries that cost him valuable development time earlier in hi career, but d'Arnaud appears to have found his stroke.
The righty-swinging catcher has mashed to the tune of a .333 average, .952 OPS, .395 wOBA and 150 wRC+ on the season. He's homered three times and owns a .255 ISO to boot.
That said, he's absolutely clobbering right-handed pitching at the moment. He owns a massive .361 ISO, 1.293 OPS, .539 wOBA and 243 wRC+ on the season against right-handed pitching. While that comes on the back of an inflated .542 BABIP against them, you also like the fact that he owns a huge 59.3% hard-hit rate against them.
When matched to his peers, d'Arnaud ranks in the league's 98th percentile in exit velocity, 98th in hard hit rate, 85th in xwOBA, 95th in xBA, 93rd in xSLG and 88th in barrel rate. Heck, the guy has even stolen a base!
Projected to hit in the three-hole tonight, it's awfully difficult to fade d'Arnaud in this one.