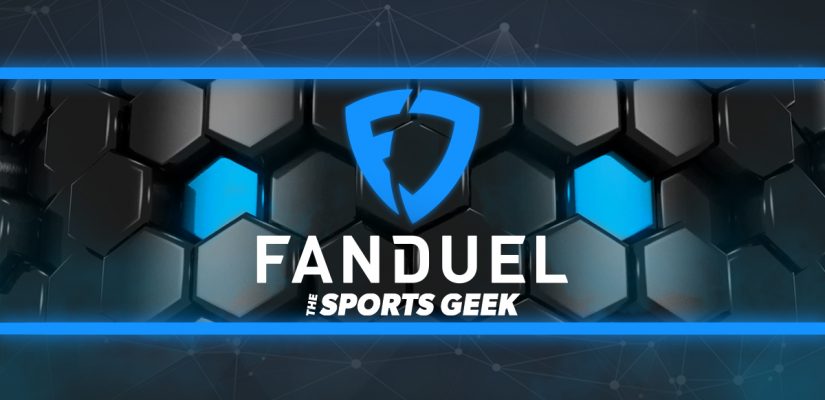 Last night's FanDuel slate was wiped out due to postponements across the slate, but we're back today with a big 12-game man slate to tackle.
Let's get right into the picks and look to get back into the money after a profitable night our last time out on Wednesday!
FanDuel MLB DFS Picks – August 28, 2020
P – Corbin Burnes (MIL) – $7,200 vs. PIT
Right-hander Corbin Burnes gets the ball tonight for the Brewers in what will amount to a rematch against the division rival Pirates.
Burns' last season came against the Bucs as he went 5.1 innings, allowed three earned runs and struck out seven in what resulted in a no-decision. That was his third start of the season and second since he re-entered the Brewers' rotation.
That said, I would expect better results this time around. After all, the Pirates are by far the worst offense in the league against right-handed pitching by way of their god-awful .250 wOBA, .109 ISO, .567 OPS, 6.1% walk rate and 55 wRC+, all of which rank dead last in the bigs versus righties.
For his part, Burnes owns a 3.42 ERA/2.96 FIP on the season while striking out hitters at a whopping 12.30 K/9 clip. As a starter, he owns a 3.29 ERA/2.50 FIP with an 11.85 K/9 on the season, although I'd like to see him gain better command tonight as he owns a 5.27 BB/9 on the season as a starter, but it helps that the Pirates are generating walks at the worst rate in baseball against righties. Still, fewer three-ball counts would allow him to get deeper into ball games as he's maxed out at 5.1 innings this season. I don't expect his pitch count to be an issue after throwing 87 pitches his last time out, so he should be allowed to go 95+ in this one.
The idea is to continue racking up punchouts at high rate while keeping the lowly Pirates off the scoreboard in this one.
C/1B – Ji-Man Choi (TB) – $2,400 vs. MIA
The Rays get together with the Marlins in this one tonight and 22-year-old right-hander Sixto Sanchez will work this one for Miami tonight in what marks his second career start.
He did fine in his first outing, throwing five innings of three-run ball without walking a hitter, but he also allowed two home runs in that one against the Nationals who don't hit right-hander all that well this season.
The Rays rank ninth with a .333 wOBA versus righties this season and are one of the toughest outs in the league as they also rank fourth with an 11.5% walk rate versus righties. Young pitchers often struggle early on, and despite Sanchez being one of the more highly-regarded pitching prospects in the game, a pesky Rays lineup with power, speed and patience is going to be a tough gig for the youngster tonight.
For his part, Choi has made a living off hitting right-handed pitching. This season, he hasn't been great with a .162 ISO and .288 wOBA versus righties, but all eight of his doubles have come against a right-hander. Additionally, I'll simply look to his career .221 ISO, .828 OPS, .349 wOBA and 122 wRC+ as the surest sign that he will get things going as he's largely clobbered right-handed pitching throughout his career.
2B – Brandon Lowe (TB) – $4,000 vs. MIA
What can you say about this guy this year?
The AL MVP candidate is enjoying a monster season that just won't stop. The lefty-swinging Lowe has posted a .380 ISO, .443 wOBA and 188 wRC+ on the season to go along with a huge 48.1% hard hit rate on the season. Furthermore, I love the fact he's done so on a completely normal .319 BABIP, so I'm not sure we should expect much regression from a guy that's clubbed 10 homers, seven doubles and two triples on the campaign.
He's also been matchup proof which is something I like for when this Marlins bullpen enters the game.
Lowe has actually posted superior numbers versus lefties, but let's not scoff at this .347 ISO, .991 OPS, .411 wOBA and 166 wRC+ on the season against right-handers. He hasn't stolen a base this season yet, but he stole five in a half-season last year, so I believe he has at least some stolen base potential as young pitchers often struggle to control the run game as well.
There's just no way you can leave Lowe out of a Rays stack the way he's hit this season.
3B – Anthony Rendon (LAA) – $3,800 vs. SEA
The Angels have struggled against left-handers this season, but Rendon has been one of the exceptions as he has crushed lefties to this point in 2020.
The Angels will take on Mariners left-hander Nick Margevicius in this one and he's actually been solid in posting a 4.12 ERA/4.43 FIP in his 19.2 innings between the rotation – three starts – and bullpen so far this season. That said, the Mariners also own the league's 29th-ranked bullpen by way of their 5.98 ERA on the season, but that bullpen also ranks last with a 5.83 FIP and 29th with a 5.61 xFIP and -1.2 fWAR on the season.
For his part, Rendon enters this one sporting a big-time .296 ISO, .967 OPS, .403 wOBA and 160 wRC+ on the season against left-handed pitching while his numbers – aside from the ISO – are superior against righties. The fact he's crushing both sides is just fine with me as he'll likely see at least one right-hander in this one after Margevicius departs.
As noted, the Angels haven't hit lefties well, but I'm going to use their best bats versus lefties in this stack and we have that extreme potential once the Mariners' bullpen enters this one.
SS – David Fletcher (LAA) – $3,100 vs. SEA
Leading off this Angels stack will be Fletcher who just continues to hit.
He doesn't hit for the most power in the world, although he does possess some pop with three homers on the season. Rather, he is one of the best table-setters in the league as he's worked a .380 OBP on the season while hitting .321 with a .362 wOBA and 132 wRC+ on the campaign.
Against lefties, Fletcher has posted a .317 average, .855 OPS, .373 wOBA and 139 wRC+ on the season while hitting a homer and three doubles against southpaws this season.
For a left-hander, Margevicius is a little susceptible to the stolen base as he's allowed seven steals in his 76.2 big-league innings and Fletcher could take advantage of that as well with three stolen bases on the season after swiping eight bags last season.
The stolen base potential is just the icing on the cake for one of the best leadoff hitters in the game right now.
OF – Mike Trout (LAA) – $4,500 vs. SEA
We might as well get our three-man Angels stack completed here with Trout who really needs no explanation.
This season, Trout has actually generally struggled against lefties as he owns a .185 average, .674 OPS and 290 wOBA against then, but he's still hit for nice power versus southpaws with a .222 ISO against them so far this season.
But I mean, come on, it's Mike Trout. The guy has posted a career .242 ISO, .942 OPS, .400 wOBA and 160 wRC+ versus left-handed pitching. It's not even that bad that he's struggled against lefties as we know he'll turn it around at some point and some poor left-hander along the line is in for a licking.
Besides, even if he can't get to Margevicius in this one, he'll get at least a couple reps against a brutal Mariners bullpen, probably a right-hander or two and he's crushed righties this season.
At the end of the day, I'm not about to leave Trout out of any Angels stacks tonight.
OF – Austin Meadows (TB) – $3,400 vs. MIA
Hitting atop this Rays lineup against the youngster Sanchez, I have big hopes for Meadows in this one as I'll look for his cross-category upside to show through tonight.
I mean, this guy really does it all at the plate. He hits for power with three homers and a .219 ISO on the season. While he's hitting just .233 so far, he's a career .284 hitter, so we know he can hit for average. He's also the owner of a 110 wRC+ while he brings stolen base potential as he's stolen one base this season but also swiped 12 despite missing 24 games last season.
All that said, his numbers have been dragged down by his awful work against left-handed pitching, but the lefty-swinging Meadows has demolished righties this season.
He's hit .308 with a massive .308 ISO, 1.025 OPS, .429 wOBA and 179 wRC+ on the season against right-handed pitching. He's making hard contact a whopping 51.3% of the time against righties this season and has either hit a line drive or fly ball on 70.2% of his contact against righties.
In other words, hard-hit line drives and fly balls should result in plenty of round-trippers for a guy who launched 33 home runs a season ago. To me, he's one of the top plays on this entire slate.
OF – Yoshi Tsutsugo (TB) – $2,500 vs. MIA
Completing our four-man Rays stack tonight is Tsutsugo who has fared well so far in his first tour through the MLB, at least from a power standpoint.
The MLB rookie has hit four home runs this season as part of his .179 ISO on the season, but interestingly the lefty-swinging DH/outfielder has struggled against righties while hitting quite well off of lefties.
He's still homered three times off of a righty this season but is hitting just .140 against them. That said, expect some extreme positive regression here versus righties as his minuscule .122 BABIP versus righties is due for a major increase. He's not hitting the ball hard a ton against righties with a 38.6% hard hit rate against them, but that number is more than enough to warrant a much higher BABIP than .122.
He's hitting cleanup in this stack, and he should come at low ownership on a big slate, so a big night for Tsutsugo would mean a big night for this stack in GPPs.
Finally, let's consider that the Marlins' bullpen ranks 19th with a 4.74 ERA, but is in for major regression by way of their 29th-ranked 5.79 FIP, 28th-ranked 5.49 xFIP, last-ranked 6.73 K/9 and 28th-ranked -1.1 fWAR.
This Rays offense is just too good to pass up on tonight against a young pitcher and a bullpen that is going to get blown up moving forward, and we should see a good chunk of that 'pen tonight.
UTIL – Ronald Acuna Jr. (ATL) – $4,000 vs. PHI
I had $4,100 to work with in my utility spot after filling in my Rays and Angels stacks, and as I went through the elite bats in that price range, I settled on Acuna as he takes on right-hander Zack Wheeler and the Phillies tonight.
There's a wealth of reasons why I love Acuna in this one.
Of course, he's an awesome hitter who brings perhaps the top power/speed combination in baseball into action. This season against right-handed pitching, Acuna owns a massive .351 ISO, 1.076 OPS, .447 wOBA, 183 wRC+ and 48.6% hard hit rate.
Second, I love the fact that he came off the IL and instantly took Gerrit Cole deep for a homer and stole a base in that same game. with going 1 for 3 with a walk, two runs, an RBI and that steal. I believe he's going to go on a tear here.
While Wheeler has been good this season, he's been unable to contain Acuna in their history against one another. Acuna has gone 5 for 16 (.312) with two homers and a double against the right-hander, good for a .438 ISO and 1.103 OPS against him in a 17 plate-appearance sample size.
Finally, once Wheeler is out of this one, Acuna will take on a league-worst Phillies bullpen that ranks dead last with a 7.52 ERA on the season. They have made three notable upgrades of late, but still rank 21st with a 5.40 bullpen ERA over the last week.
Out of that valuable leadoff spot, I'll look for Acuna to deliver some appetizing cross-category production in this one tonight.